Korea teams face adjustments in post-Far East tourney
---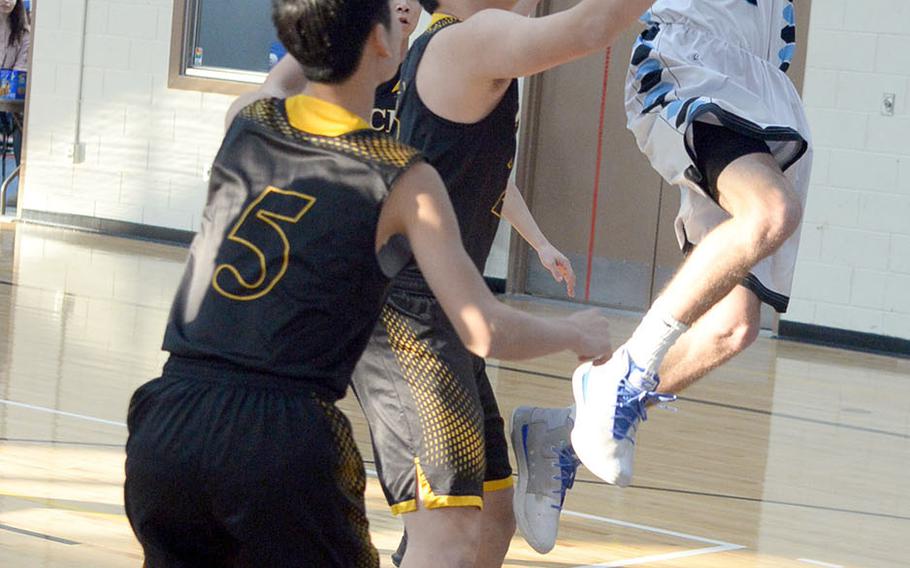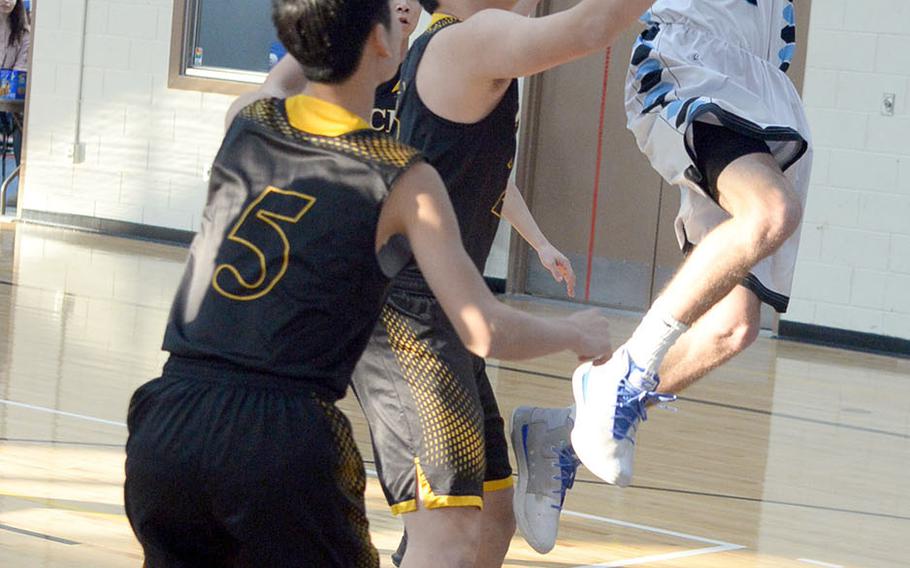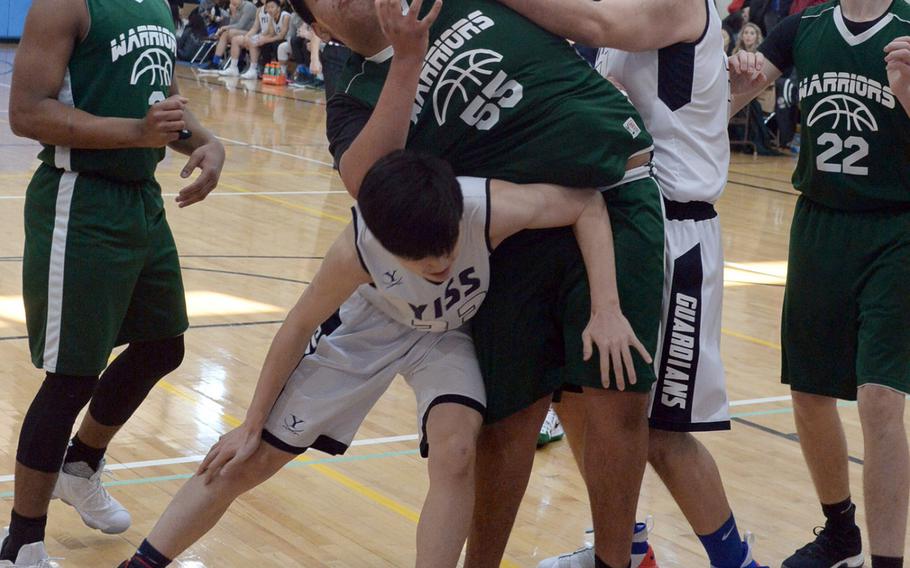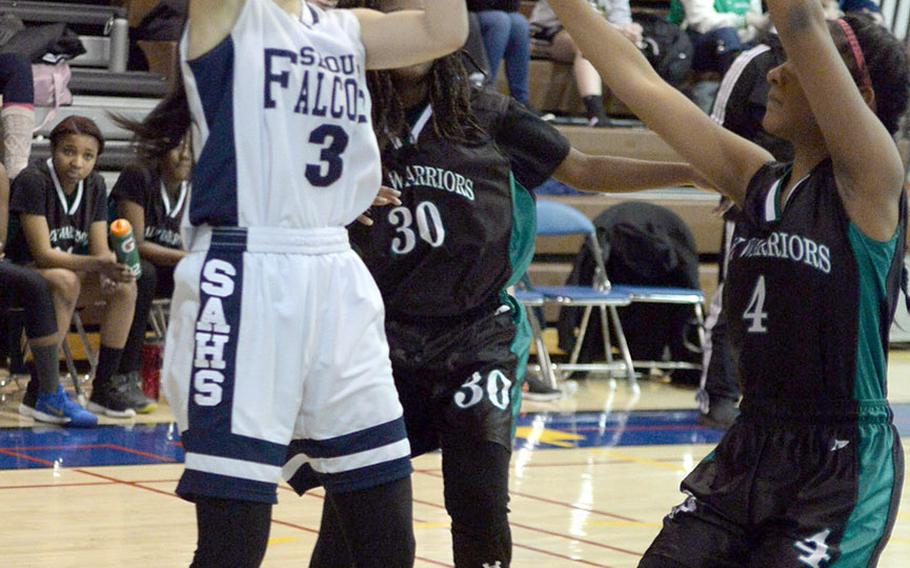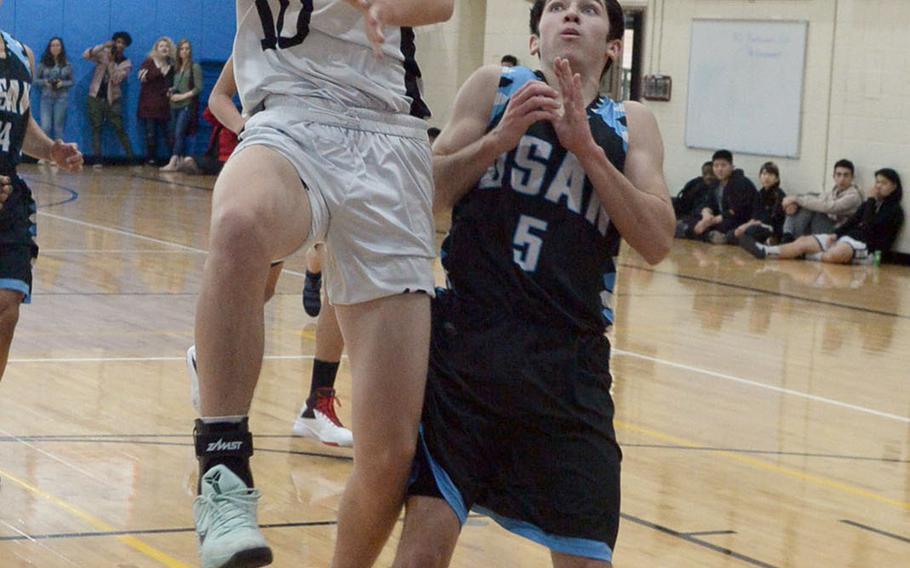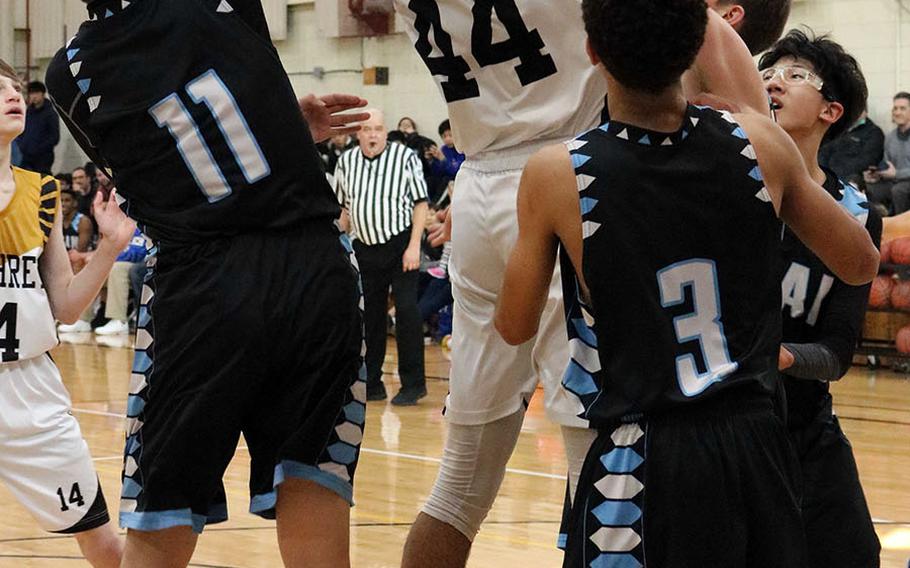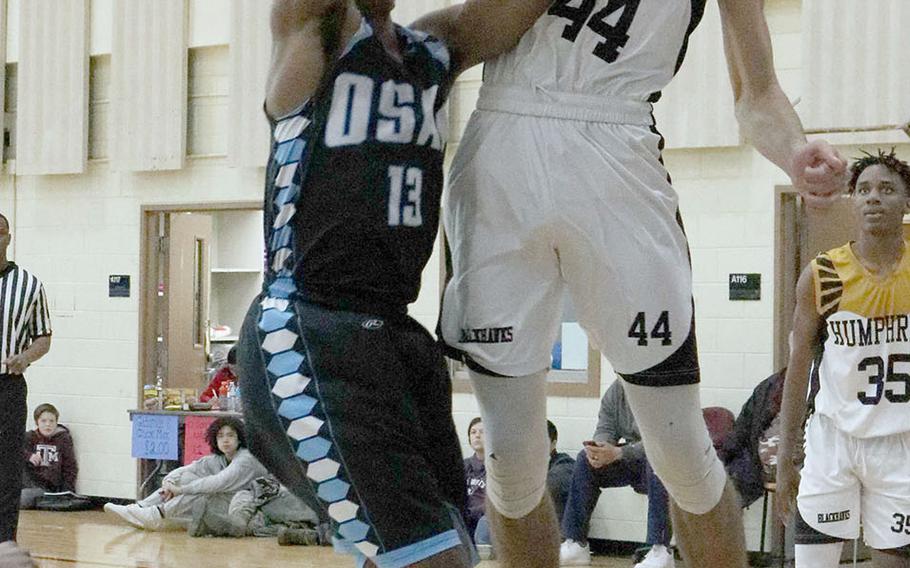 OSAN AIR BASE, South Korea – The Osan girls basketball team had reason to be confident entering Thursday's Korea Blue Division quarterfinal against Seoul Foreign.
After all, the Cougars finished third in the regular season at 7-5 had beaten the Crusaders (3-9) twice, 33-29 and 30-19, and were fresh off a fourth-place finish in last week's Far East Division II Tournament in Japan.
So, what caused Thursday's 36-21 shocker at the hands of the Crusaders? Was it post-Far East letdown, perhaps? Or was it the strangeness of playing the district-equivalent tournament after the state-equivalent, instead of the other way around?
"Everybody expected a different outcome," Cougars junior Maja Inthavixay said. "I don't think we played the best we could have."
It was the only on-paper upset on Day 1 of the Korean-American Interscholastic Activities Conference Blue Division tournaments, hosted by Osan and being played for the first time following the DODEA-Pacific Far East tournaments.
They were slated for Jan. 29-Feb. 1. That was thanks mainly to the 23rd Winter Olympic Games being scheduled Feb. 9-24.
Far Easts are normally held in mid- to late-February, but with the Olympics affecting air traffic into and out of South Korea, DODEA-Pacific accelerated the Far East dates to avoid the travel conflict.
KAIAC's dates remained in place, resulting in the odd effect of playing what is nominally a prep tournament for Far East the week after DODEA-Pacific's championships ended.
"KAIAC primes them for Far East, helps get them ready" for it, Daegu girls coach Victor Rivera said. "Going to Far East without KAIAC as a primer impacted them a bit."
Rivera's Warriors opened strongly, outscoring Taejon Christian 16-9 in the fourth quarter of another quarterfinal to beat the Dragons 42-30. The semifinal saw a vastly different outcome, as top seed Seoul American routed the Warriors 52-19.
Despite the semifinal defeat, "they (Warriors) showed the level of play they're capable of," Rivera said. The Warriors face the Crusaders at 10:30 a.m. Friday for third place.
The Falcons reached Friday's final against Yongsan, scheduled for 1:30 p.m., and remained unbeaten against KAIAC teams in Korea. But that came after what Falcons senior Renee Thompson called a "frustrating" week at Far East in Japan.
Thompson said she and her teammates were "not happy" with their placement in the Far East Division I bracket and had to quickly get used to playing teams from Japan they'd not seen during the season.
"But we pushed through, and now here we are," Thompson said of reaching the KAIAC final. The Falcons finished fourth in Far East D-I, but lost to three Division II teams in the combined Far East that followed.
On the boys side, Humphreys, also unbeaten in KAIAC regular play, cruised into Friday's final by crushing Osan 71-52. Humphreys plays at 3 p.m. Friday against Seoul Foreign.
That follows the Blackhawks' trip to Far East on Okinawa, where they captured their school-first D-II title and took third in the combined tournament that followed.
Blackhawks players insisted they've not lost their focus despite suffering their only defeat of the season on Okinawa, in the combined Far East, 61-58 to eventual champion American School In Japan.
"We're just trying to play our best basketball as a team," Blackhawks senior Jalen Hill said. "We don't let losing at Far East affect us. Just come out and play hard."
Twitter: @ornauer_stripes
---
---
---
---