Far East D-II volleyball
Knights hold off Trojans to break title drought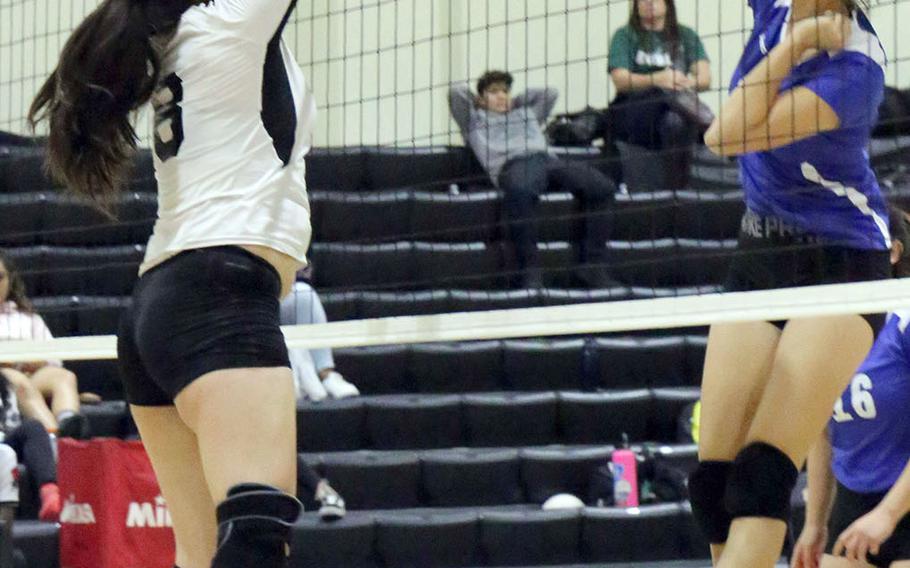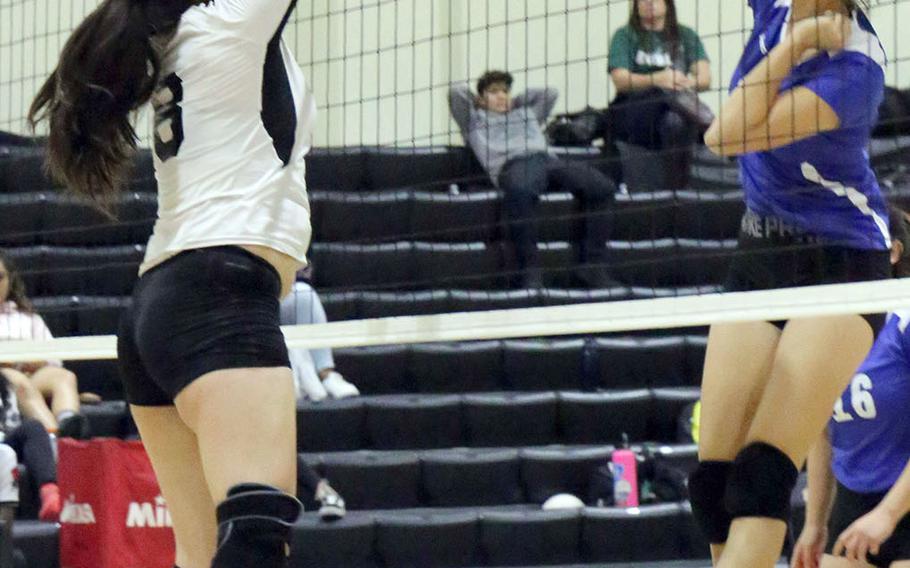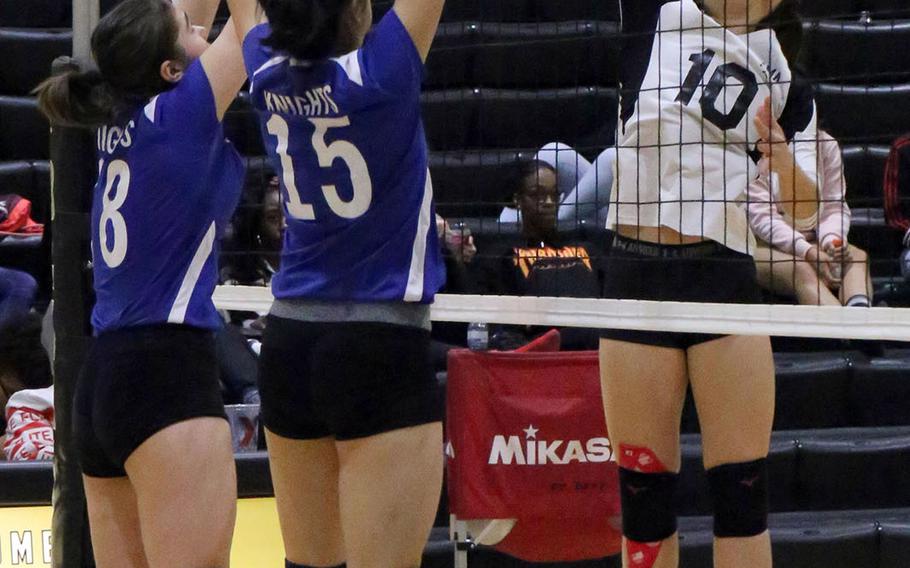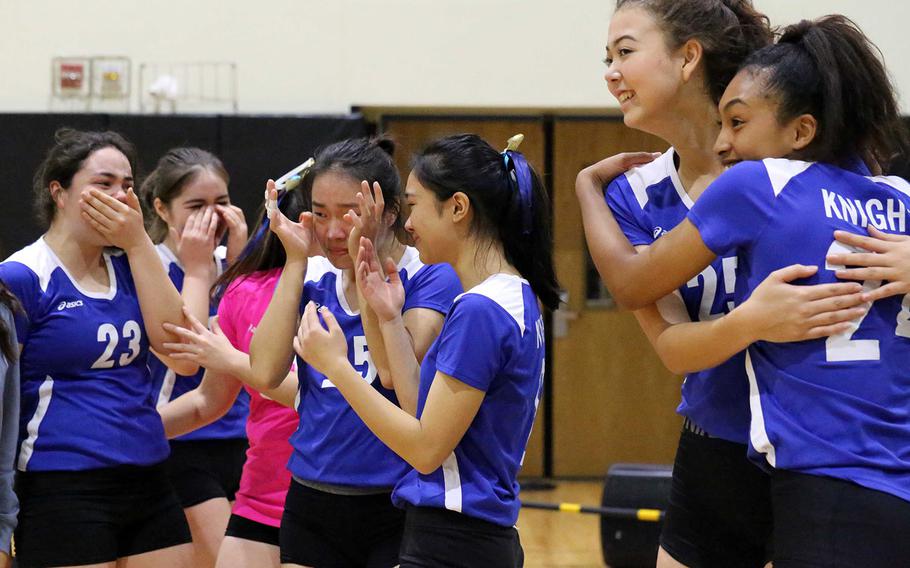 CAMP HUMPHREYS, South Korea – After a slow start to the tournament, Christian Academy Japan turned it on the last two days and captured its first Far East Division II Girls Volleyball Tournament title in 19 years.
Led by middle blocker Annabelle Deakins and outside hitter Kachel Bedow, both seniors, the Knights held off Zama 21-25, 25-15, 25-18, 23-25, 15-10 for the title on Saturday.
"I was really proud of them. They hung in there and kept pushing back," coach Tanya Hall said of her Knights.
Deakins piled up "lots of kills and blocks" throughout the last two days, while Bedow was "the glue that held everything together," Hall said.
Setter Mitsuki Hishimura got hurt during warmups but came back to have a big game.
"She was all over the court setting things up," Hall said.
This was CAJ's first Far East volleyball title since the Knights won the Division I title in 2009.