Prep roundup
Kinnick takes key battle, but St. Mary's wins war
---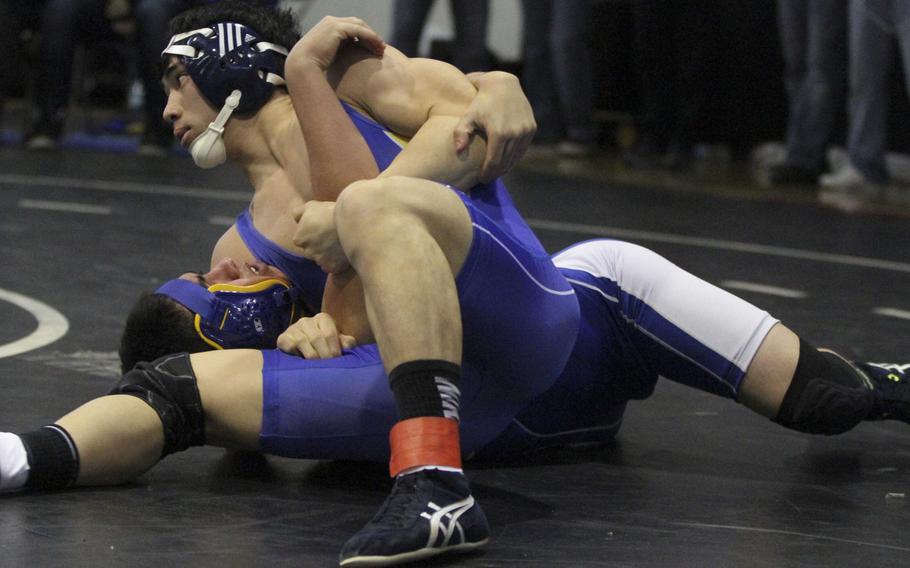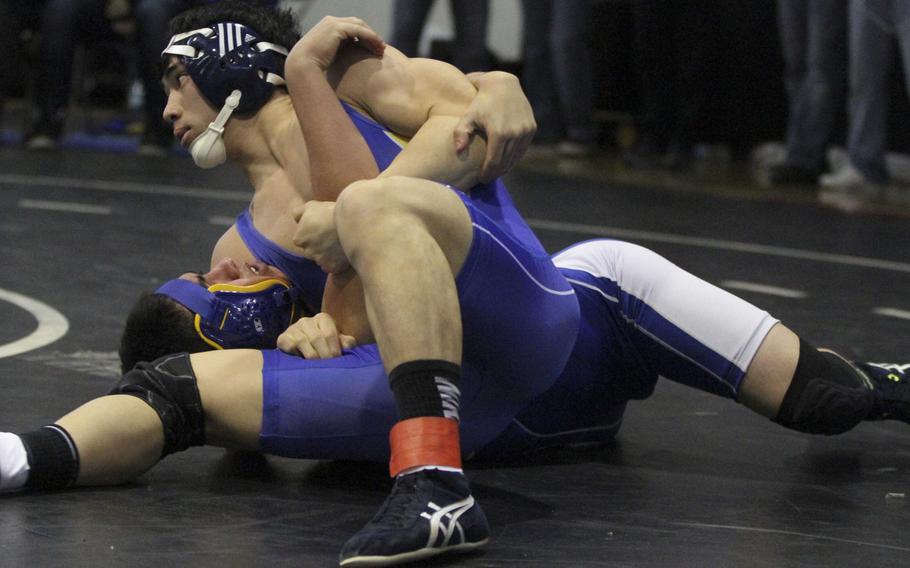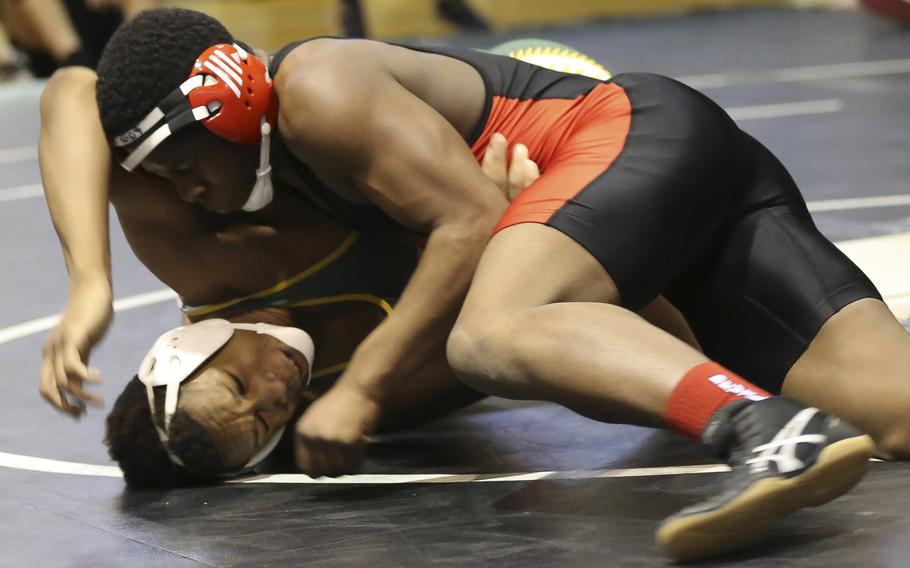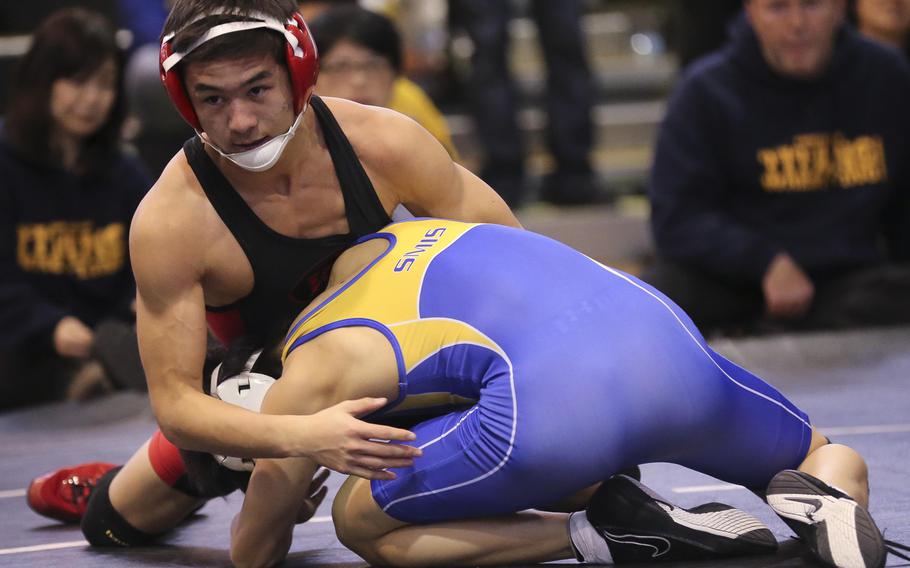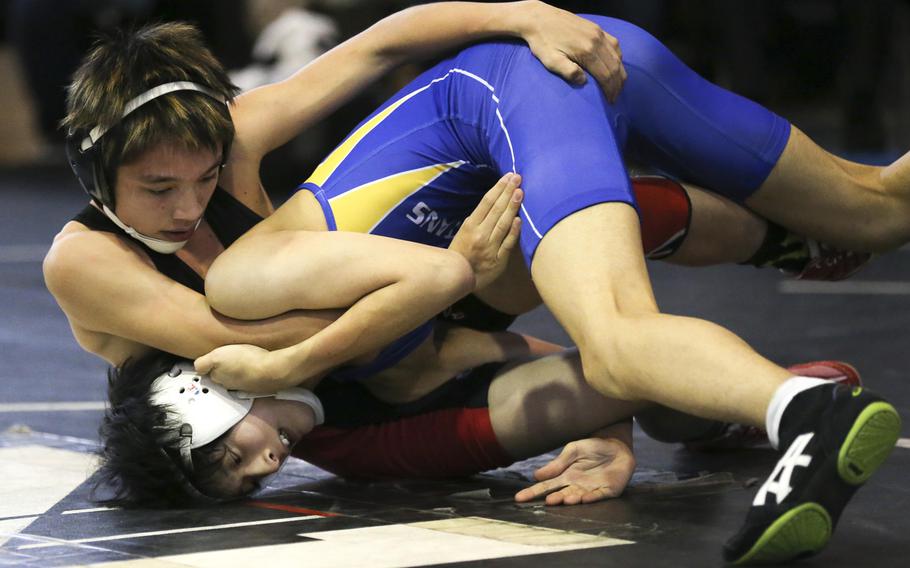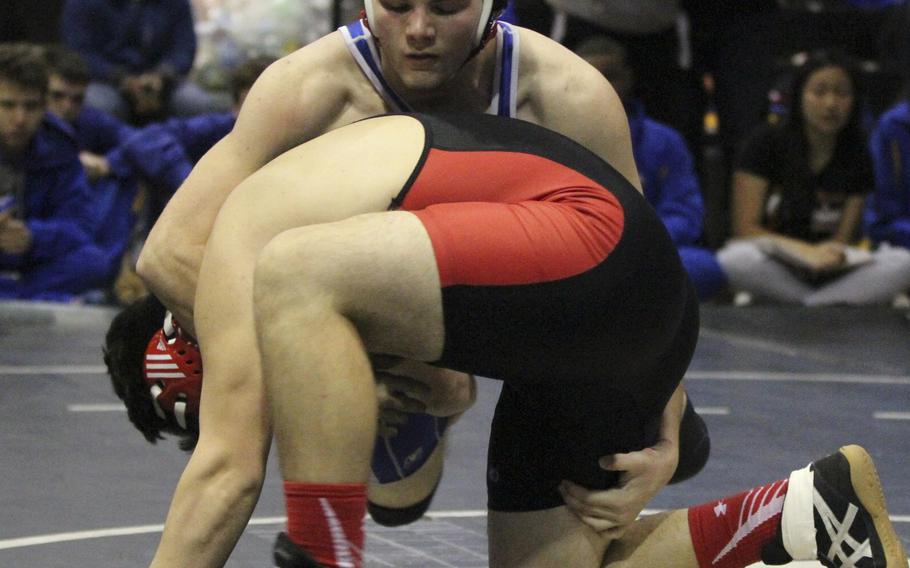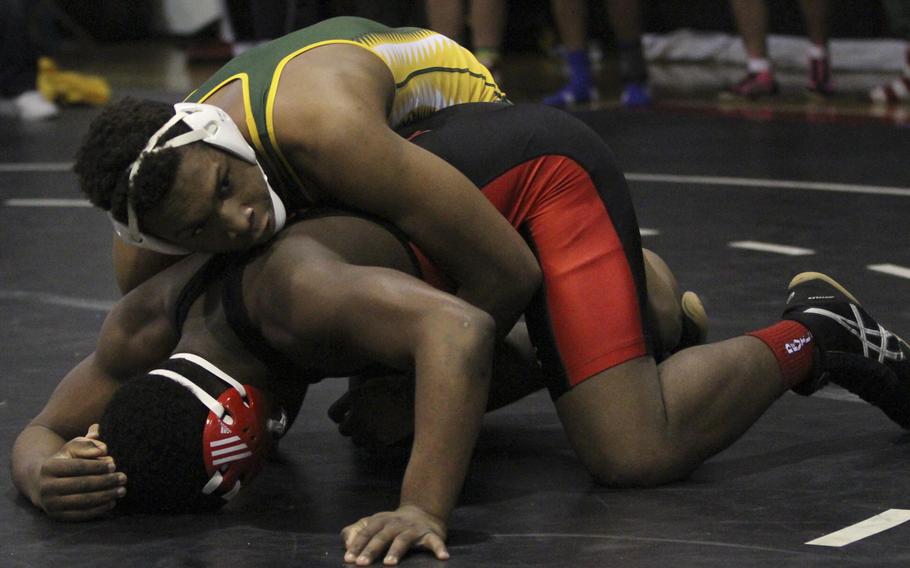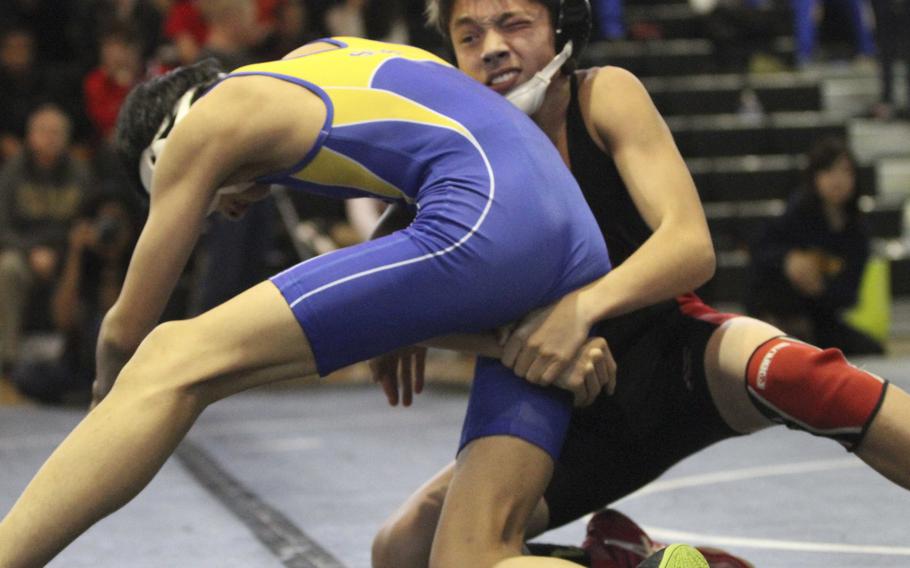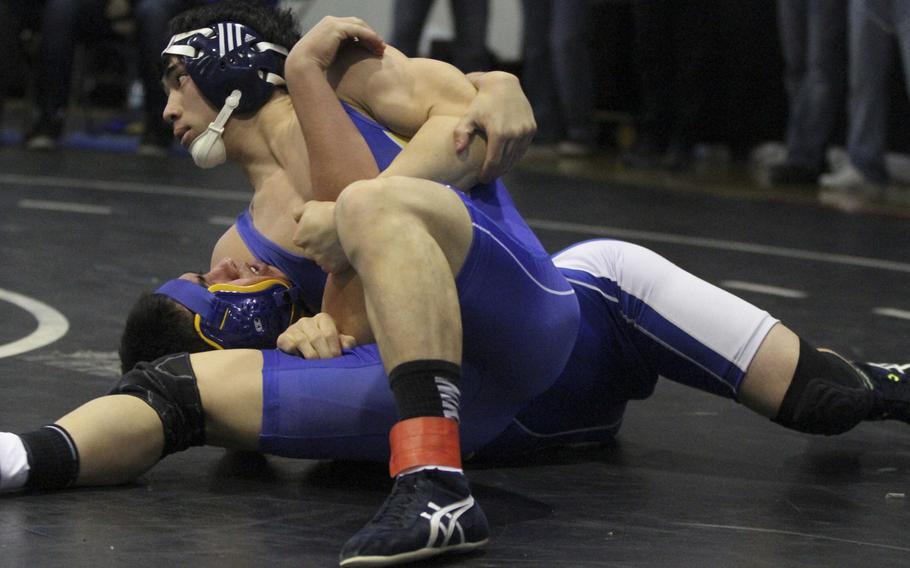 CAMP ZAMA, Japan – Jianni Labato knew what he was going up against in Chang Young Lee, a reigning two-time Far East champion. But Labato, a three-time Far East medalist himself, overcame that to pull the biggest upset of Saturday's Yokota Invitational Wrestling Tournament at Zama.
The senior handed Lee his first high school defeat - an 11-0 technical fall in 4 minutes, 29 seconds to win at 122 pounds and pace Nile C. Kinnick to a second-place finish behind the Titans.
"I knew I could beat him from the start, (but) had to commit 100 percent to the match," Labato said. "Hard work in practice, commitment on and off the mat. He's tough. But it looks like a clear path; I just have to follow that path. Far East looks good."
"That was just unreal," Red Devils assistant and former Yokota wrestler Dustin Haney said. "He's a great kid. He's worked hard during and out of season. That was one of the swing matches we needed. I'm proud of him."
St. Mary's won the tournament with 72 points to 64 for the Red Devils. It was the Titans' second victory in a major in-season invitational this season; they won the "Beast of the Far East" two weeks earlier at Kinnick.
They're the teams that have split the Far East Tournament Division I hardware the past two years, St. Mary's winning the individual and Kinnick the dual meet. And with Kinnick taking three tournament titles so far this season, it appears they're set to do battle again Feb. 15-17 at Osan.
"It's always going to be a collision course," said Kinnick's Dwayne Lyon, who won the 180-pound title. "They're (Titans) tough opponents."
Titans coach Shu Yabui, a former three-time Far East champion, said much the same, though he hopes with his regular 101-pounder in the lineup it "won't be so close. (But) 122 will be important. I'm hoping Chang Young will get his revenge."
Winning titles for St. Mary's were Rio Lemkuil (115 pounds), Ryo Osawa (129), two-time Far East champion Ryan Vasconcellos (135) and 2015 Far East champion Kazuho Kawashima. Joining Labato and Lyon for Kinnick on the top podium was 2015 Far East champion Lucas Wirth.
Wirth said he was grateful for the opportunity that "Beast" and the Yokota tournament gave him to experience inter-district competition before Far East.
"I think it's a plus that we get tournaments like these," he said. "I feel ready for Far East."
Another wrestler saying he felt tournament ready was Dominic Santanelli of Kadena, who beat Kubasaki rival Brendan Miracle by pin for the 168-pound title.
"Fantastic. Phenomenal feeling. Nothing better," Santanelli said. "I love winning, I love the intensity, I love the pressure."
ElsewhereOn the hardwood, Matthew C. Perry made it a clean sweep of the Western Japan Athletic Association tournaments on Saturday. The Samurai boys dethroned E.J. King 44-42 at Senri Osaka. At Canadian Academy, the Samurai girls best Yokohama 48-32.
"We needed this to give us hope" for the DODDS Japan tournament Feb. 4-6 at Yokota, Samurai boys coach DeWayne Pigge' said. Beyond that, the Far East Division II Tournament Feb. 15-18 at Yokota "is where it counts. This is still just the beginning."
Vince Ermitano had 11 points and Garrett Macias 10 for the Samurai. The Cobras lost guard Gemmar Caasi to a head injury; he went up for a rebound and hit the floor head first. Devin Robinson topped the Cobras with 12 points.
For the Samurai girls, Lebet Erhart posted a double-double of 15 points and 18 rebounds, while Naomi Ziola blocked three shots. E.J. King's girls finished third, beating St. Maur 48-45.
In a crucial Korea showdown on Friday, Jez Harper scored as time ran out to lift Seoul American to a 50-48 win at Seoul Foreign, handing the Crusaders their second loss and maintaining a one-game edge over Humphreys, 62-23 winners over Daegu.
The Falcons and Blackhawks each have one loss entering Wednesday's battle at Seoul American with first place in the Korea Blue Division on the line.
---
---
---
---