Kinnick stays unbeaten by trouncing Yokota
by
Dave Ornauer
October 5, 2018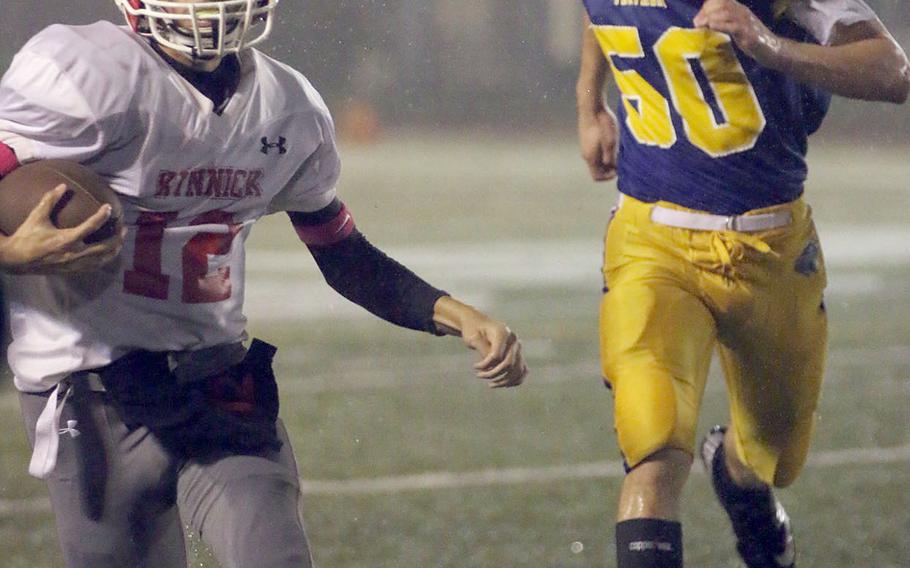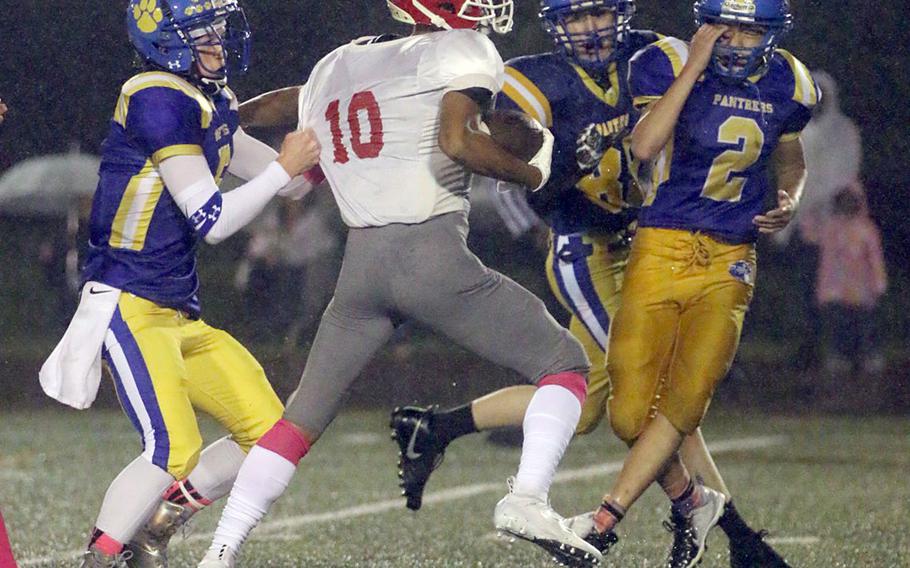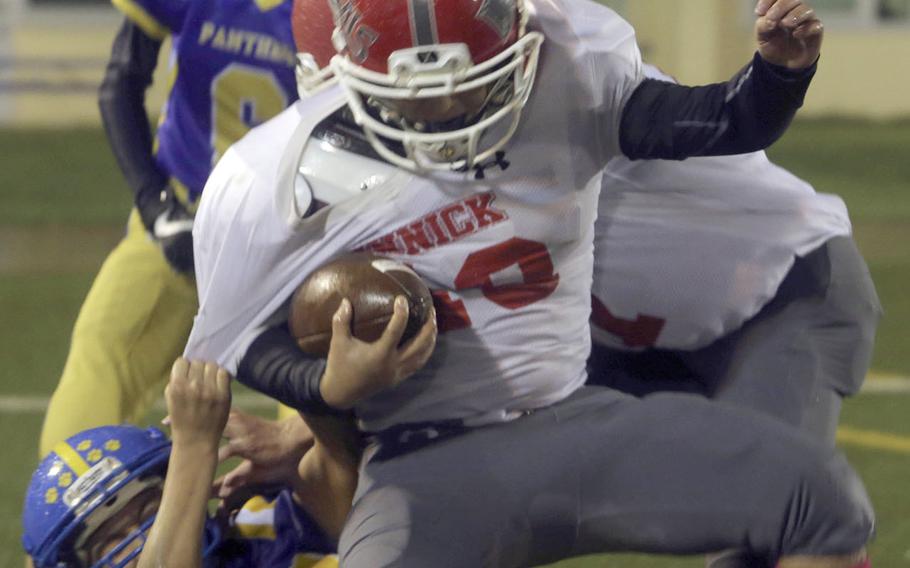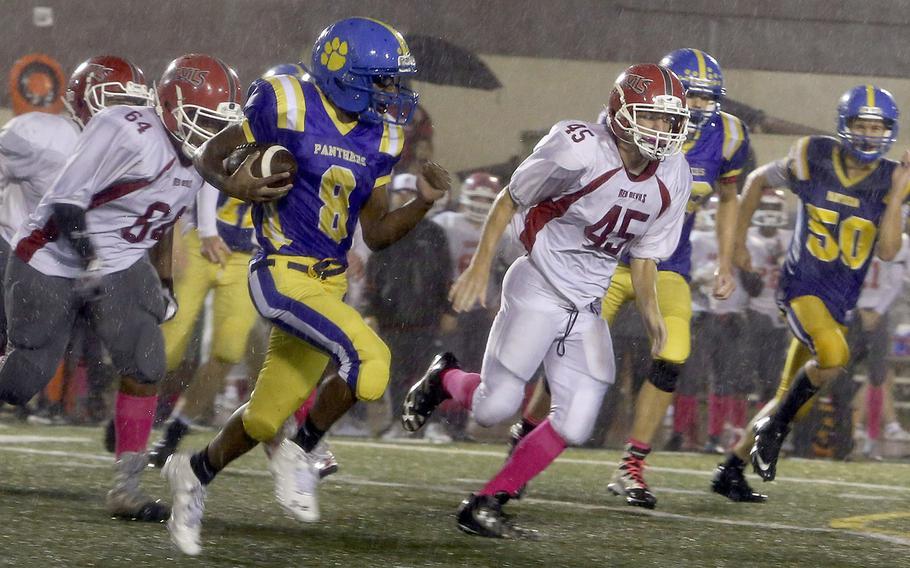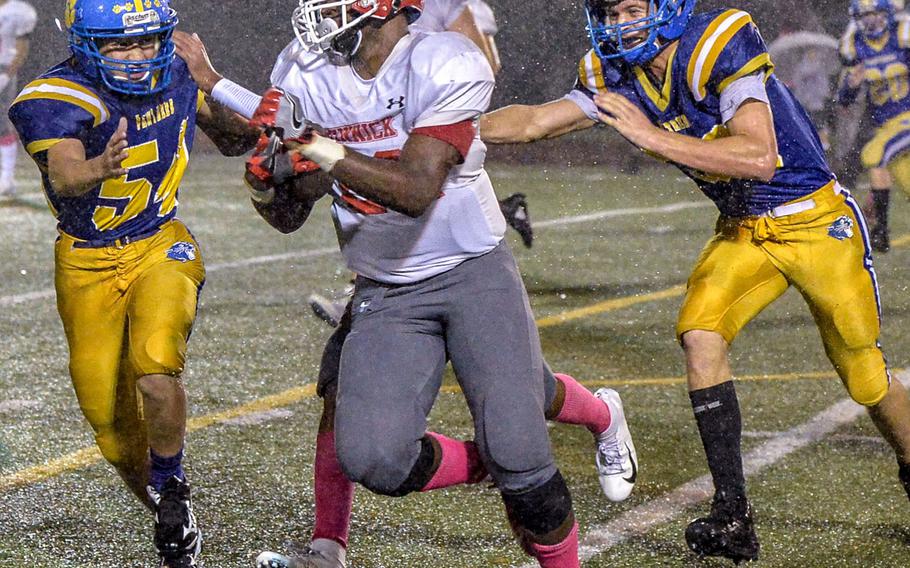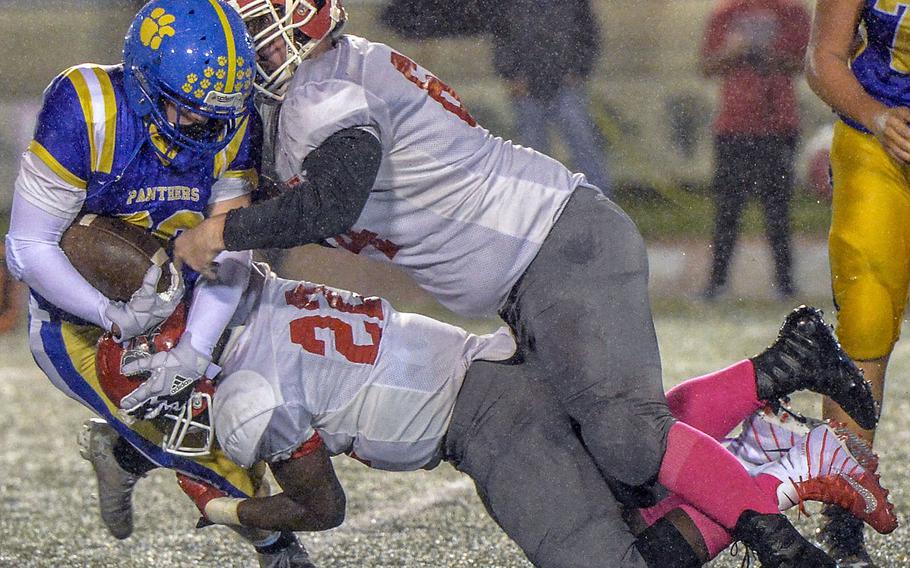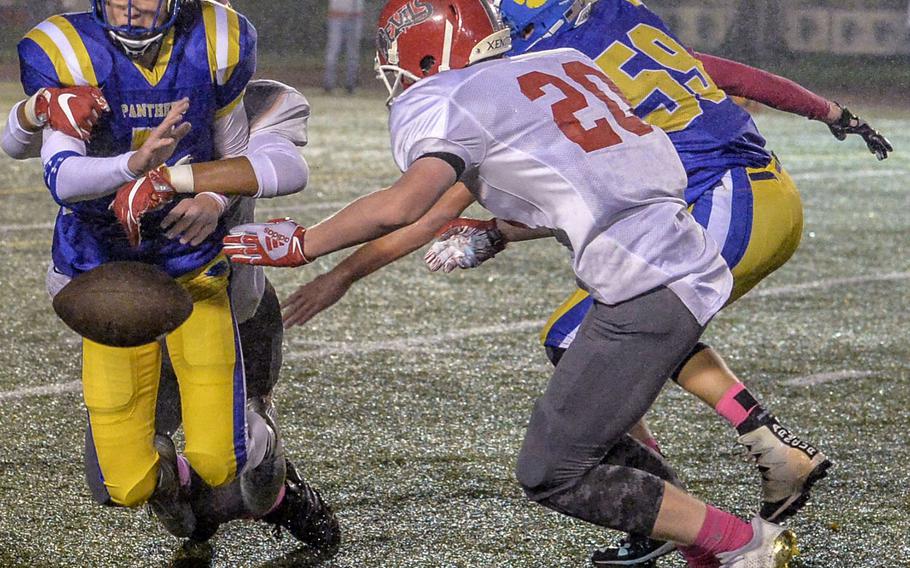 YOKOTA AIR BASE, Japan – No Travion Morton? No problem for Nile C. Kinnick.
Marcus Marion stepped in for the ailing senior running back, rushing just six times, but for 67 yards and two touchdowns on consecutive third-quarter possessions, as the Red Devils spoiled Yokota's rainy homecoming 47-0 Friday at Yokota's Bonk Field.
"He filled in nicely," Kinnick coach Dan Joley said of Marion, a sophomore transfer from Arkansas who replaced Morton - out sick much of the week. "He's gaining confidence every day, and his feet are starting to catch up with his body."
Marion was the biggest ground gainer on a night when the Red Devils piled up 242 yards of offense on just 23 plays. It could have been worse had not five Kinnick touchdowns been called back on penalties.
Quarterback Patrick Kelly was 5-for-8 for 117 yards, including touchdown passes of 36 and 10 yards to Chris Watson. Gabriel Stravers and Liam Barrera each rushed for touchdowns and Royal Evans returned a fumble 40 yards for a score.
Defensively, Kinnick (4-0) held the Panthers (1-2) to 15 yards on 34 plays and just four first downs. The Red Devils forced four fumbles and recorded one sack.
With the runaway score and the game finishing with a running clock, each coach got many a substitute player into the game, including Barrera and Stravers, each backup running backs. Backup running back Kura Sato led Yokota with 36 yards on six carries.
"We wanted to give them an opportunity to play some snaps on homecoming," Yokota coach Tim Pujol said.
With a crucial Division I battle next Friday at American School In Japan, Joley said he was also glad to give backups some playing time. "Working on depth, giving them experience and trusting them to execute," he said.
Kinnick and ASIJ kick off at 5 p.m. at Mustang Valley. A Red Devils win secures home field for the Division I title on Nov. 10. Should the Mustangs win, it would throw the D-I race into a three-way tie - Kadena, Kinnick and ASIJ with one loss each.
Yokota next hosts Robert D. Edgren at 7 p.m. Friday.