Kinnick ready to line 'em up and take the last step
by
Dave Ornauer
August 21, 2018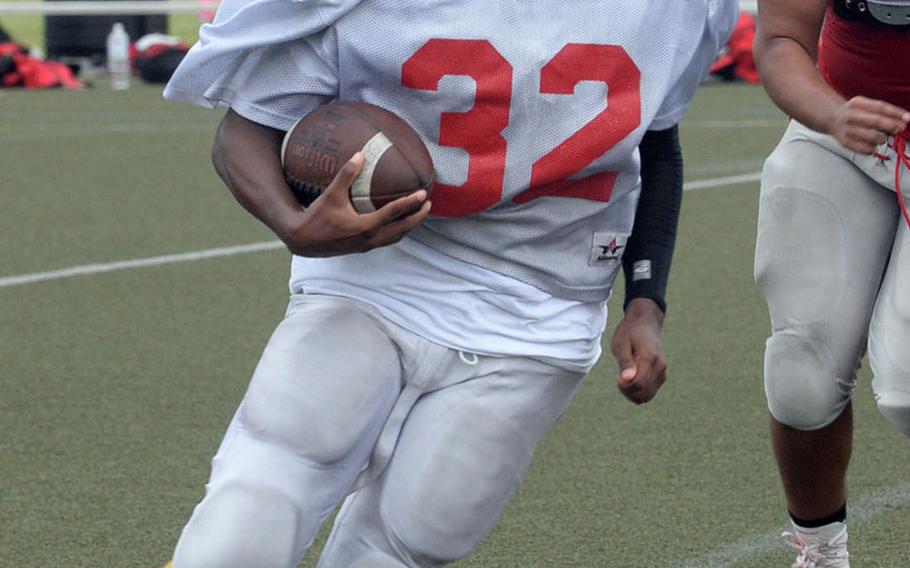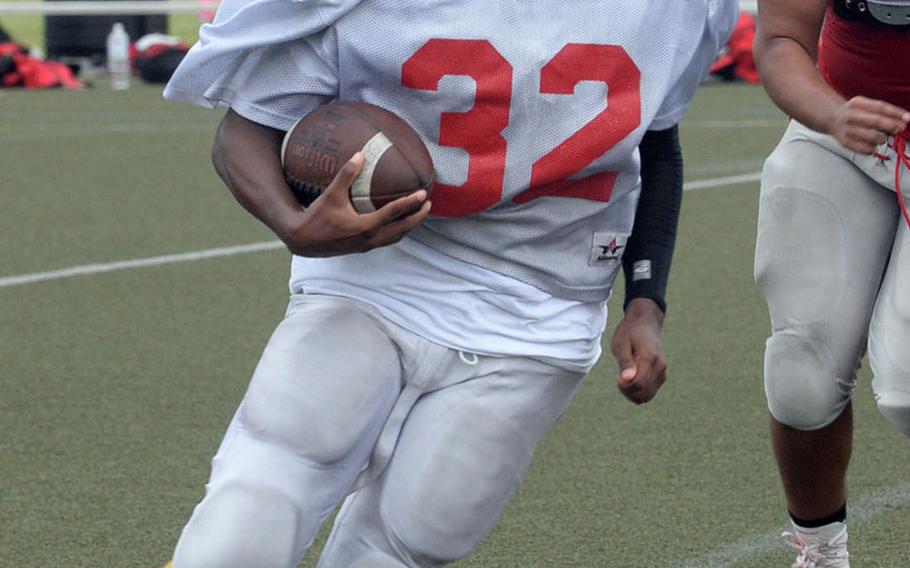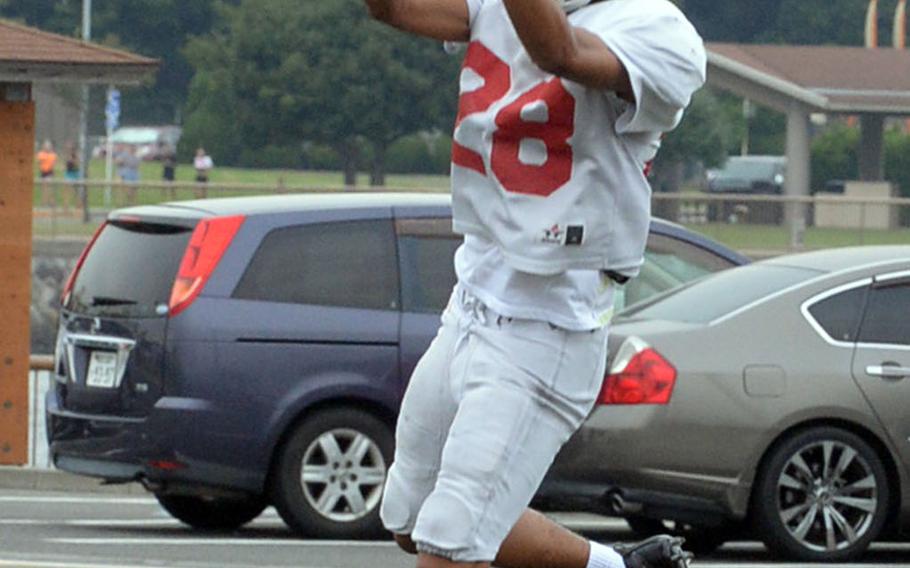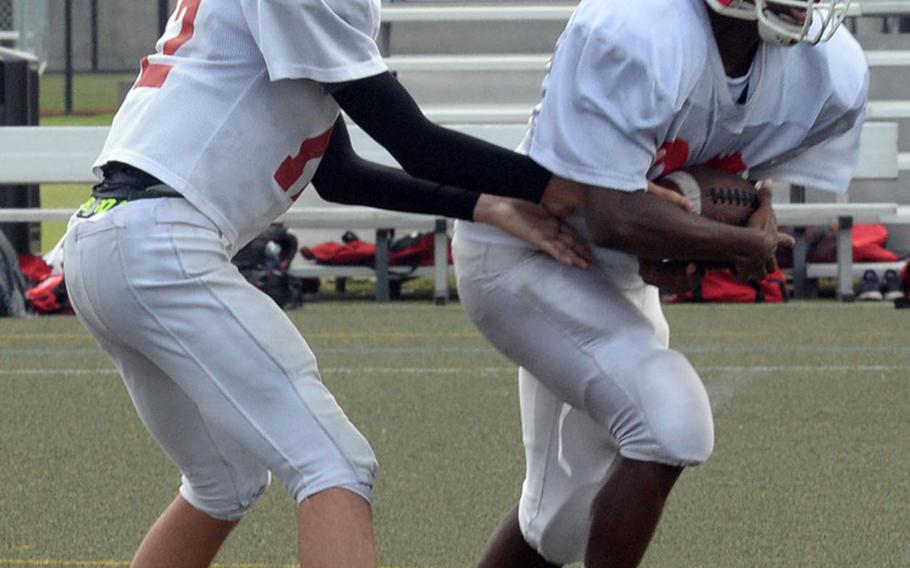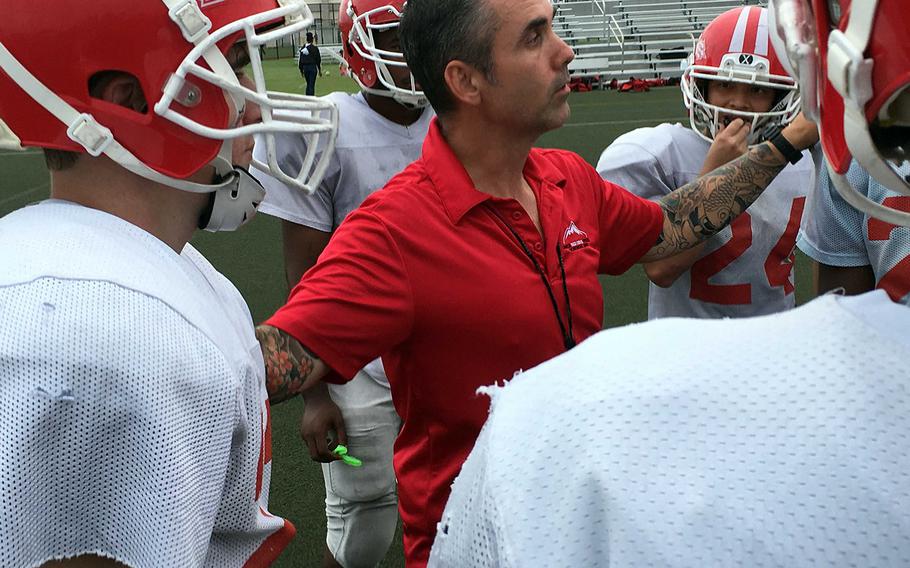 Fifth in a series of looks at high school football camps around the Pacific theater.
YOKOSUKA NAVAL BASE, Japan – Dan Joley waited until the first week of practice earlier this month to watch the tape of the Far East Division I football title game – a last-second 23-22 defeat at the hands of six-time Far East champion Kadena.
"It was more for teaching purposes, for us coaches to watch," said Joley, the ninth-year coach of the Nile C. Kinnick Red Devils. The school had its best season in 22 years last year, going 8-1, winning second straight DODEA-Japan and Kanto Plain titles, but coming up just short in that D-I final.
"That's the way football is. It's a game of inches. That game last year came down to one last play. It's a perfect example of that," Joley said.
But he says he and his charges are focusing on the here and now, the chance to add to their string of local league titles and take the last step toward that elusive Far East crown.
"This is a strong, grounded team that understands football," Joley said. Rebounding from heartbreak is "part of the game. It's a game of life."
The Red Devils begin the task of rebounding the second week of the season, when they visit their conqueror of last October.
Kinnick brings to the table perhaps the most experienced, veteran line in school history – five seniors who, tackle-to-tackle, average 246 pounds, including Joley's twin sons, Cameron and Connor. The former missed the entire season last year with a foot injury.
"I'm ready," Cameron said of the chance to return to the field. Joining the Joley twins are Jacob Loffreda, Chris Mason and Kemal Norton. All will play offensive and defensive line except Connor, who will line up at linebacker.
That line will create lanes and pass block for a slew of skills-positions players that are either new to Kinnick or spent much time watching their predecessors help the Red Devils lead the Pacific in scoring offense.
Six starting skills players graduated, including four-year starting quarterback Kacey Walker. But having an experienced line leading a group of new skills players is a "good problem to have," Joley said.
"To have a line like that makes me feel really comfortable," he said. "Most of them are three-year starters. We know they can move the ball."
And the new skills players are not new to football, particularly the running backs: Marcus Marion is a sophomore transfer from Arkansas and Treyvion Morton is a senior move-in from Tennessee. Chris Watson, a sophomore, returns at receiver as do seniors Hadyn Guiste and Zach Kornegay.
The big question mark lies at quarterback, where Patrick Kelly, a junior, takes over for Walker. He studied at Walker's heels the last two years, but took most of his snaps when Kinnick held big leads on opponents.
"We're just concentrating on what's in front of us," Kelly said.
Among the challenges will be playing two new Division I foes. The Red Devils travel to Humphreys, last year's Division II champion now a large-school team, and Yokota, which won the D-I title in 2011 and 2012 but spent the last three seasons as a small-school team.
"We're excited to go play at Humphreys," Joley said. "We're excited about this group of players. But we have a lot of work to do."