Kinnick finishes regular season unbeaten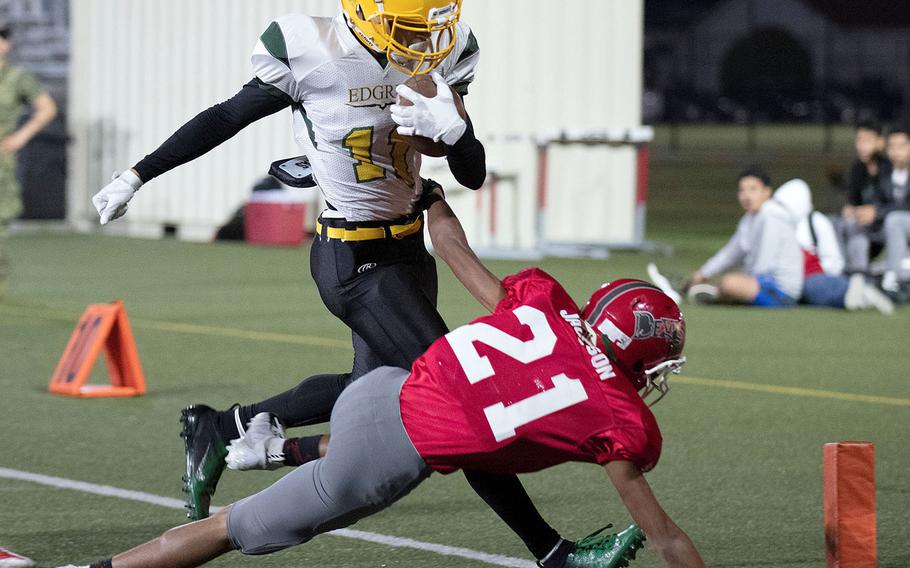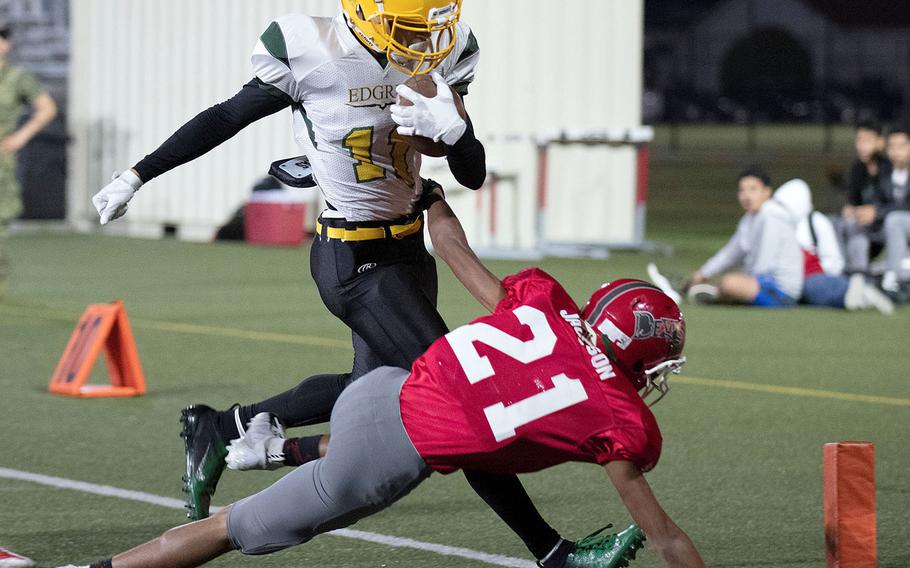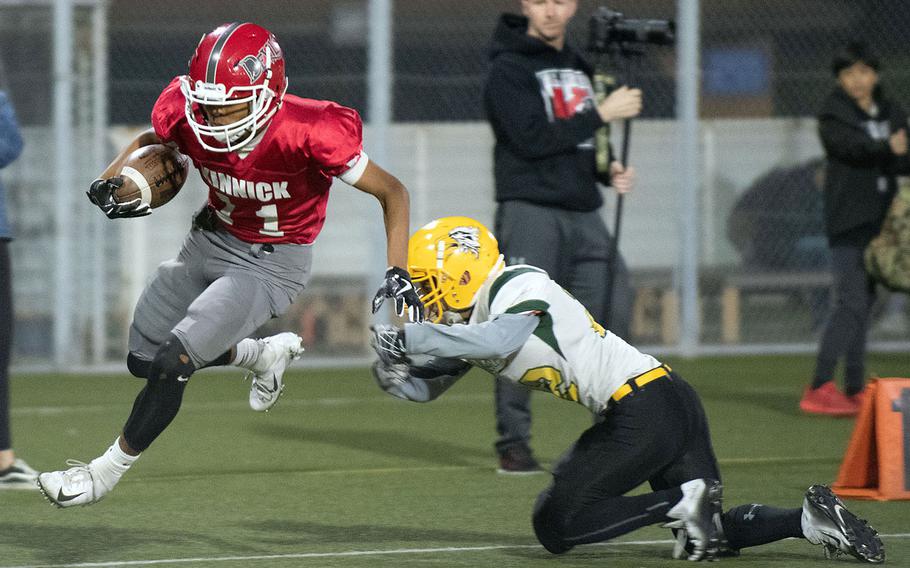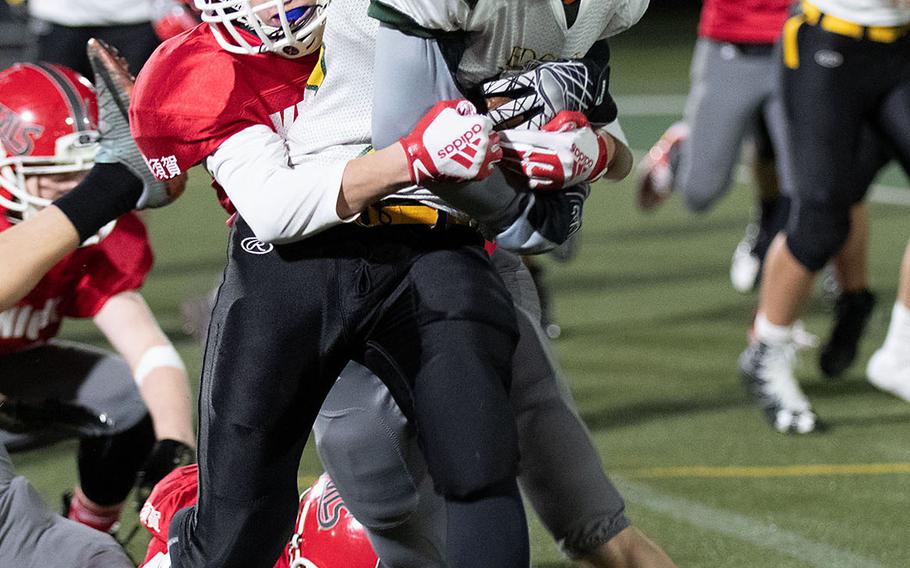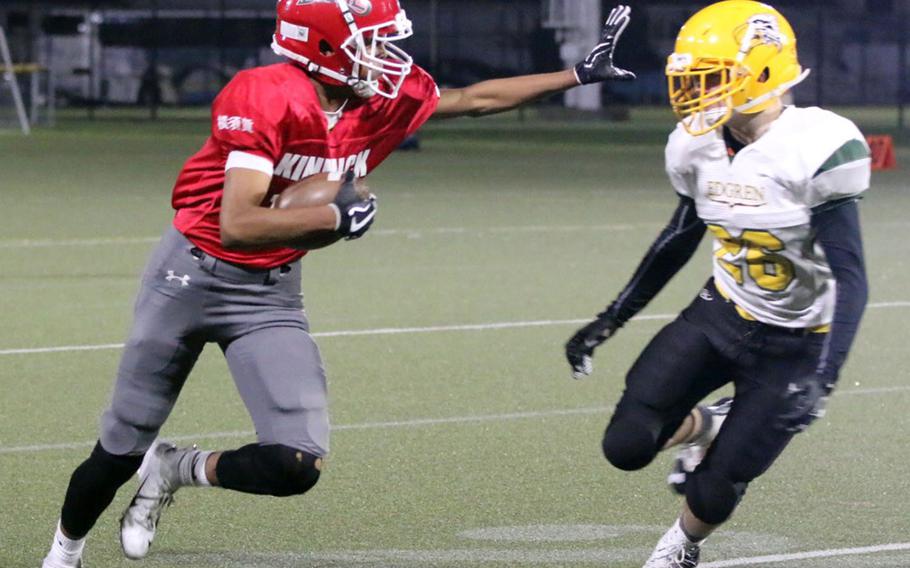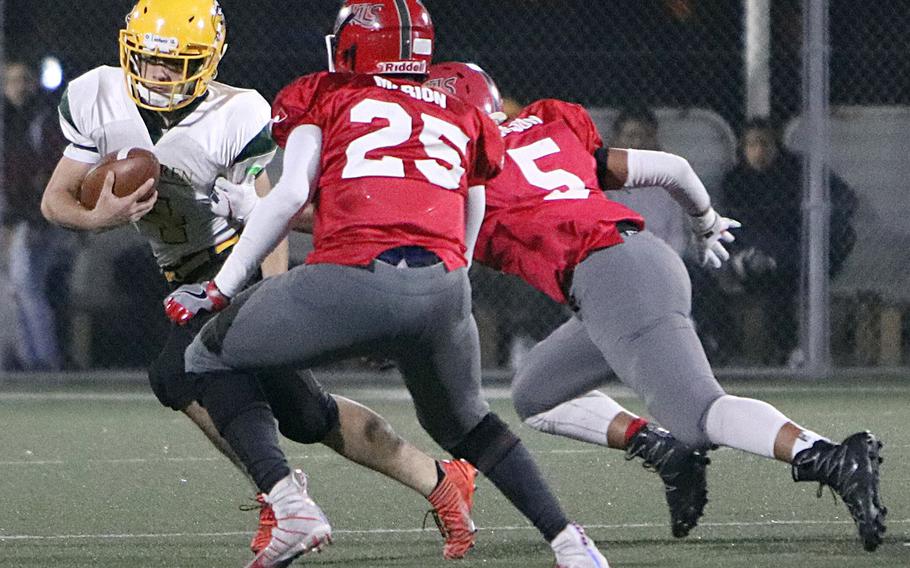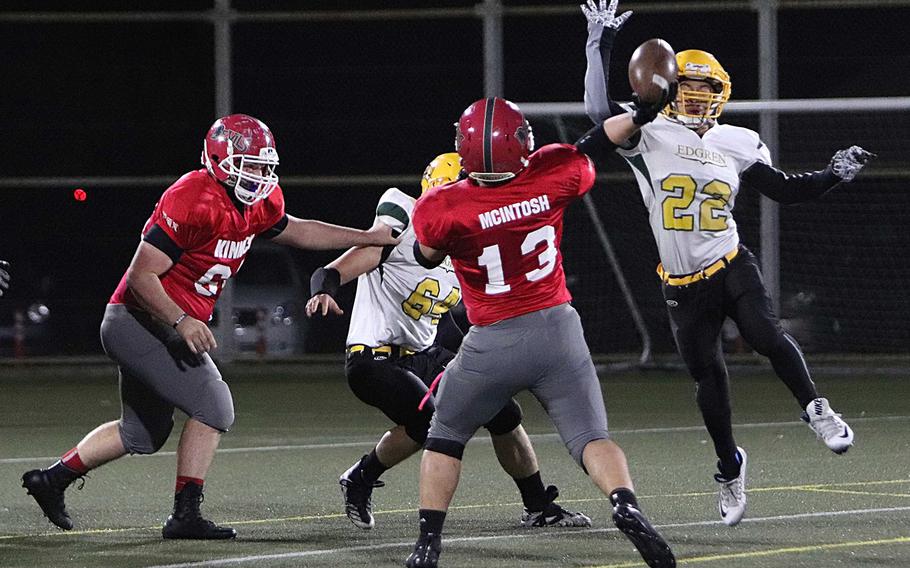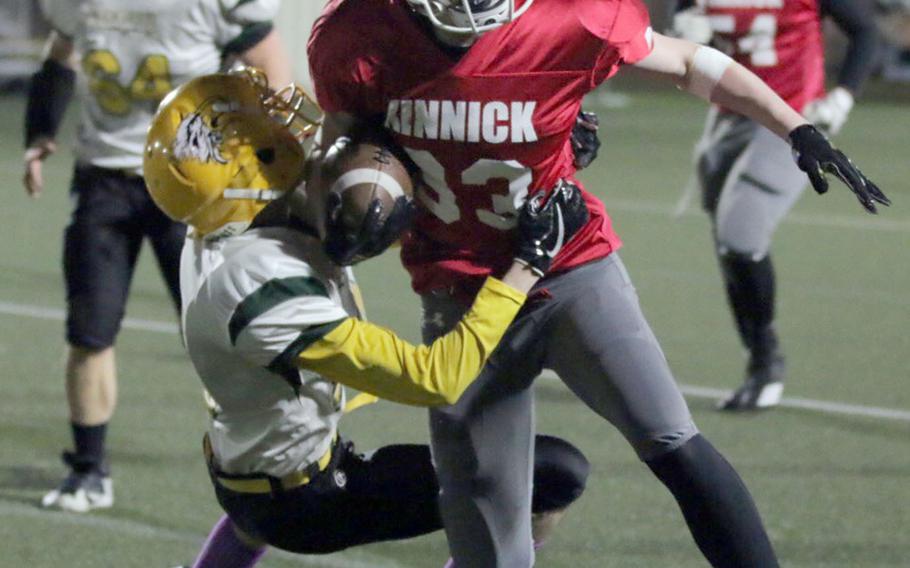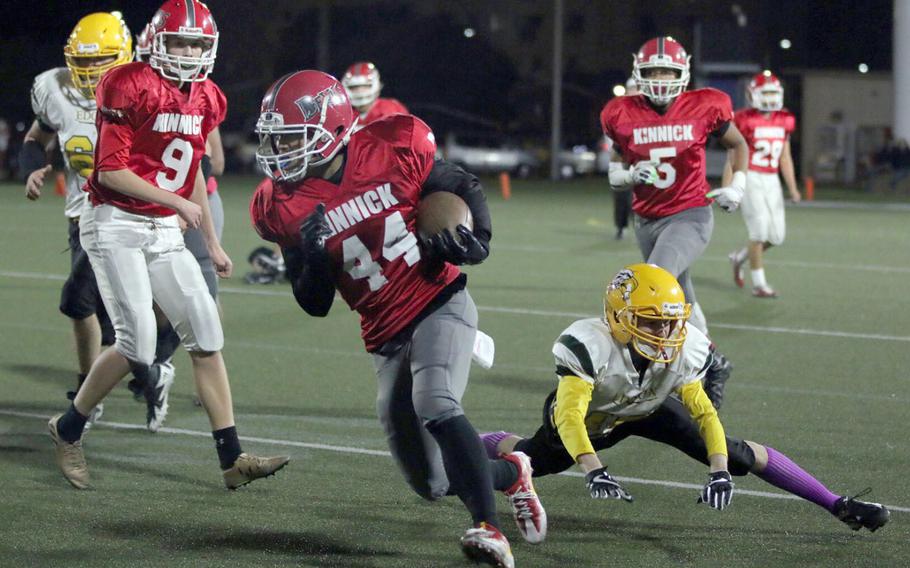 YOKOSUKA NAVAL BASE, Japan – For the second straight season, Nile C. Kinnick enters the Far East Division I title game with an unblemished regular-season record.
Gabriel Stravers rushed for two touchdowns and Patrick Kelly completed two passes, each for TDs, and the Red Devils held off tenacious Robert D. Edgren 31-14 in a game called after three quarters when the Eagles fell short of available bodies.
Despite the truncated contest, Red Devils coach Dan Joley said he was impressed with his opponent.
"That's one tough football team," Joley said. "They were absolutely prepared for us. They're a physical football team, well coached and tough on defense."
Edgren dressed just 15 players for the game that the Eagles took at the last minute as a substitute team for Kinnick's homecoming.
Matthew C. Perry was the original opponent, but the Samurai, citing too few players and too many injuries, asked out of the contest.
"Unfortunately, we didn't have a couple more players; if we had, we could have lasted through the entire game," Eagles coach Jeremy Sanders said.
Edgren lost starting quarterback Raphael Lykins with a wrist injury, then receiver A.J. Nelson, the Eagles' other key playmaker, also went down with an injury.
"With no subs, we just couldn't continue," Sanders said. "But we never gave up. We never stopped competing."
Kinnick took a quick 14-0 lead, only to have the Eagles cut that to six on Lykins' 50-yard scoring pass to Nelson, who also got the two-point conversion on an end-around run.
The Red Devils increased the lead to 21-8, then substituted for their starters until Edgren cut the lead to a touchdown on Jason Dudley's 30-yard fumble-return touchdown. Kinnick's starters returned and scored the game's last 10 points.
"I was really happy to get a few of next year's varsity into the game," Joley said, adding that he also gave "quite a few linemen" a chance to play, an important move since Kinnick will graduate its entire starting line.
Stravers, son of Kinnick assistant Jason Stravers, rushed eight times for 113 yards. "He was awesome tonight," Joley said.
Marc Morgan added 74 yards on five carries as the Red Devils rested regular running backs Travion Morton and Marcus Marion.
Kelly completed passes of 10 and 20 yards to Kaine Roberts for touchdowns. Daniel Burke closed the scoring with a 44-yard field goal.
Marion did play on defense and had eight tackles, a sack and a tackle for a loss. Justice Jackson had a team-high 13 tackles with two sacks and John McIntosh, the backup quarterback, had eight tackles.
Kinnick (7-0) next hosts defending champion Kadena in a rematch of last season's D-I final, won by the Panthers 23-22 on the game's final play. The Eagles finished 3-2.