Kinnick capitalizes on botched plays to defeat Perry
---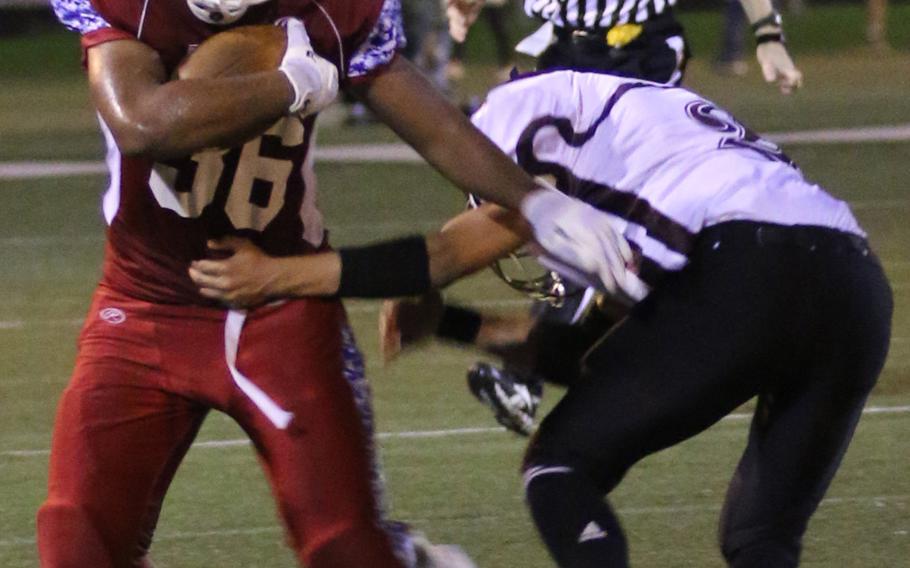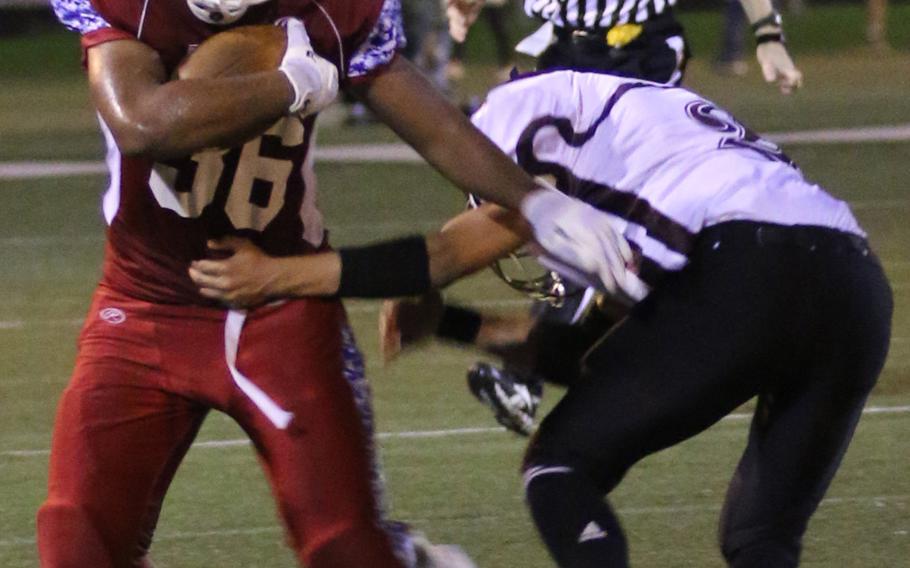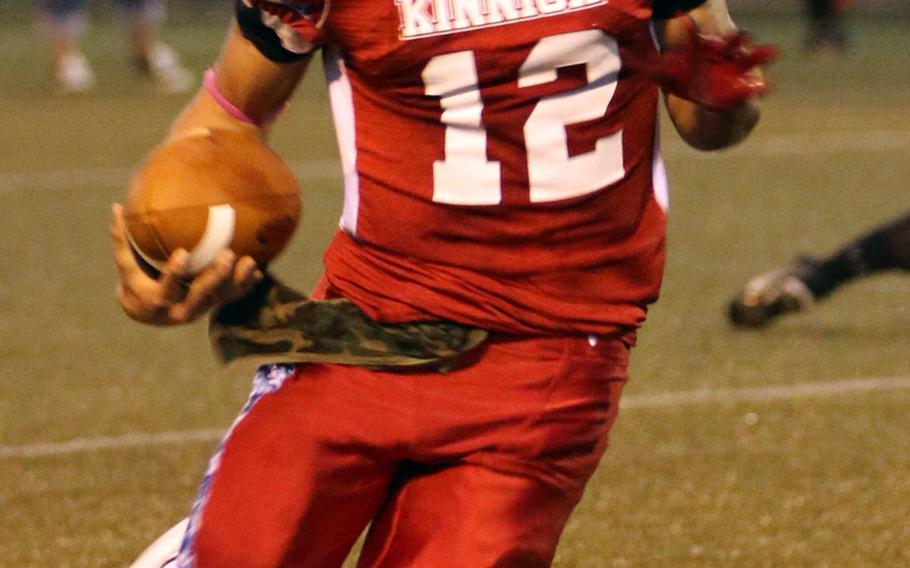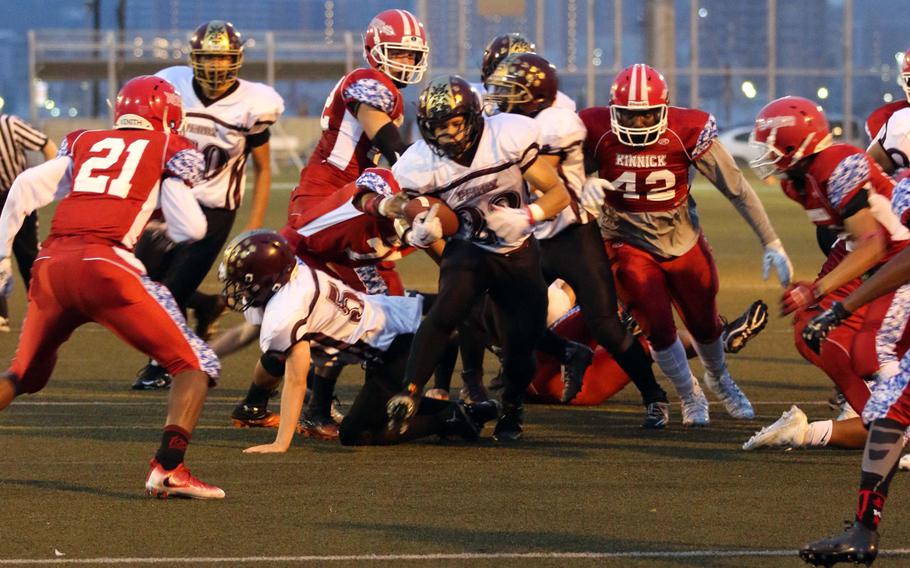 YOKOSUKA NAVAL BASE, Japan – Usually, linemen spend their time clearing paths for running backs and protecting the quarterback.
So, when two Nile C. Kinnick linemen scored touchdowns themselves and special teams added another in Saturday's game, it made their coaches even happier.
Josh Weatherford and Jacob Loffreda each scooped up fumbles during offense plays and took them in for touchdowns. And Jacob Castro picked up a ball jarred loose by Jamar Hargress during a kickoff and rambled into the end zone.
Those lifted the Red Devils to their first win of the season 48-18 over Matthew C. Perry on a cloudy, drizzly evening at Berkey Field.
"It was a good day for the big men, for sure," Kinnick coach Dan Joley said, adding that his assistant coach for line and defense Gary Wilson was "smiling from ear to ear" after the game.
The game had originally been scheduled for Sept. 2, but was postponed when the Samurai didn't have enough players with the required 10 practices to play.
It was a vastly improved Kinnick squad that came away victorious, thanks to "eliminating mistakes" that cost the Red Devils in a 13-6 loss the previous Saturday to Kubasaki.
"I feel a little better in regard to last week," Joley said. "It was a physical game just like last week. We cut down on the mistakes. The result was the one we wanted."
It started out as a close game with the Samurai, who suffered their first loss in two games. Perry got on the board first, Kinnick answered with two touchdowns and the Samurai replied with another, the Red Devils leading by just 13-12 with 5:50 left before halftime.
But Harry Cheng raced 52 yards for a touchdown, followed immediately by Castro's scoop-and-score on the ensuing kickoff. Caleb Ricafrente returned the next kickoff 99 yards for the Samurai, cutting it to 34-18, but the Red Devils scored twice more to break it open.
"Perry brought it to us" with the Samurai's double-wing attack, Joley said. "But we weathered the storm, we figured them out in the second quarter and then shut them down."
Cheng finished with 133 yards and two touchdowns on nine carries and quarterback Kacey Walker threw a 59-yard touchdown pass to Devoney Stanley and ran five times for 100 yards and a score.
"They had monster games," Joley said of Cheng and Walker. All told, six players carried the ball for Kinnick. "We were able to spread the ball out," Joley said.
For the Samurai, the biggest bright spot was Ricafrente, who rushed 18 times for 68 yards and a touchdown and caught a pass for 25 yards in addition to his kick-return TD. Ethan Peterson had 65 yards on 19 carries and Garrett Macias added a touchdown run.
"Rough day," said Samurai coach Frank Macias. "It was a physical mismatch. I'm proud of the guys. They kept fighting. We just didn't have enough."
The Red Devils next visit American School In Japan in a rare Saturday afternoon game at Mustang Valley; kickoff is at 4 p.m. The Samurai visit Daegu, the team they played in the 2014 Division II championship game, on Saturday; that kickoff is also at 4 p.m.
---
---
---
---