Pacific roundup
Kinnick brothers Don, Dan Ross hurl no-no's at Edgren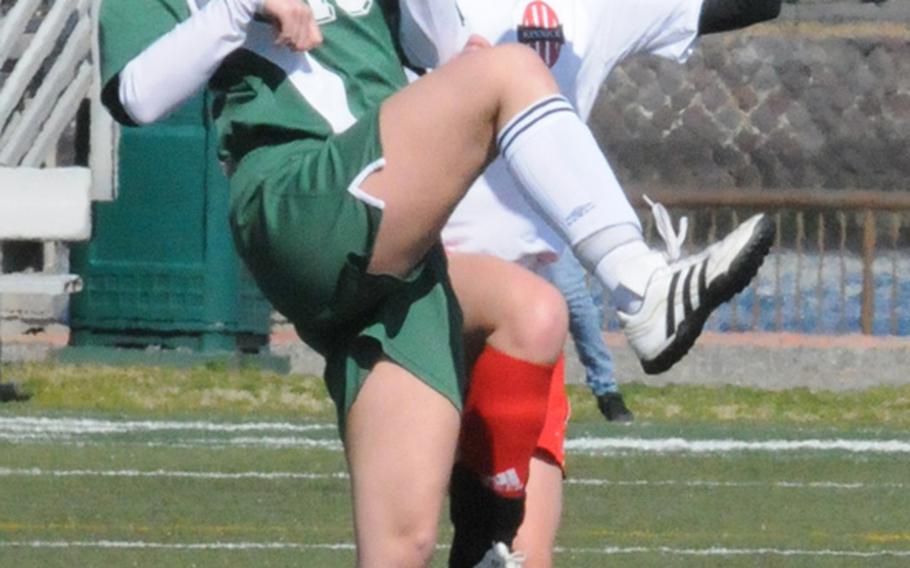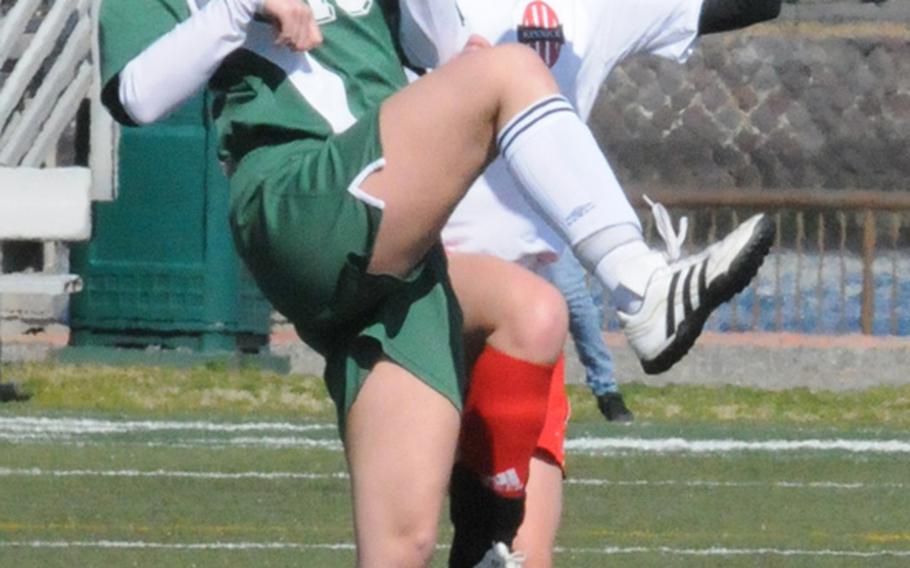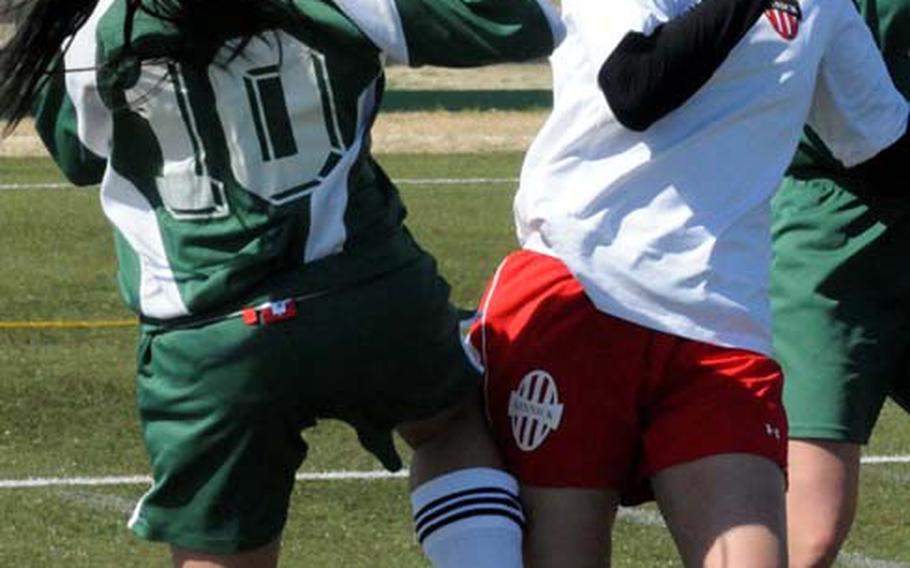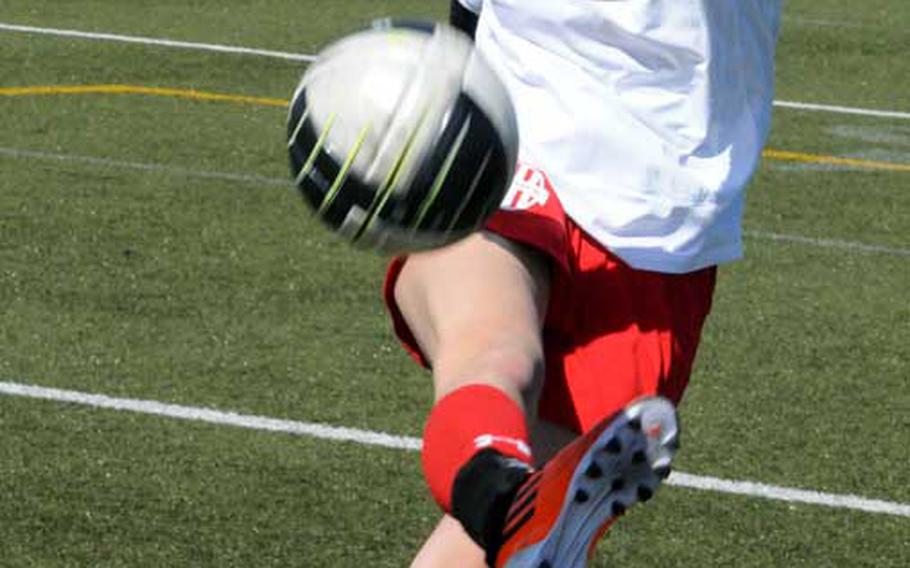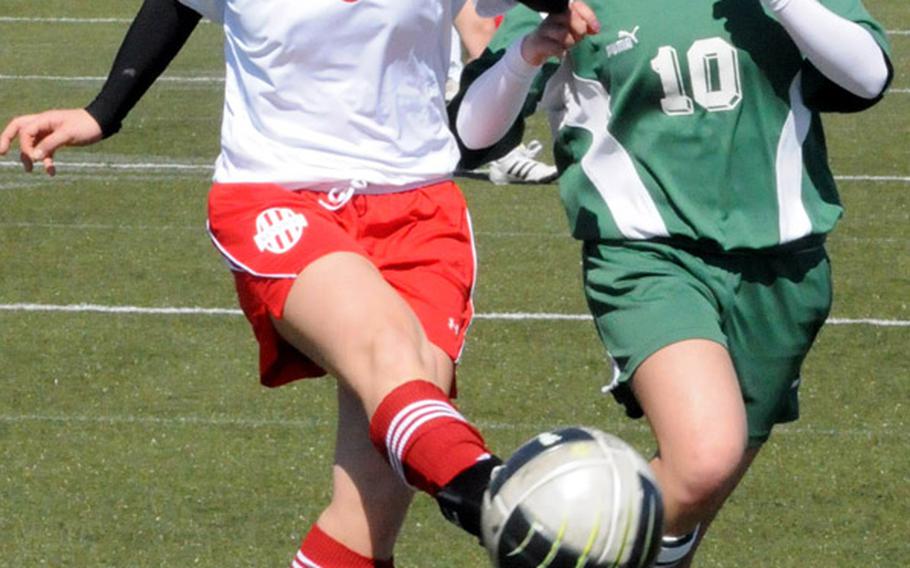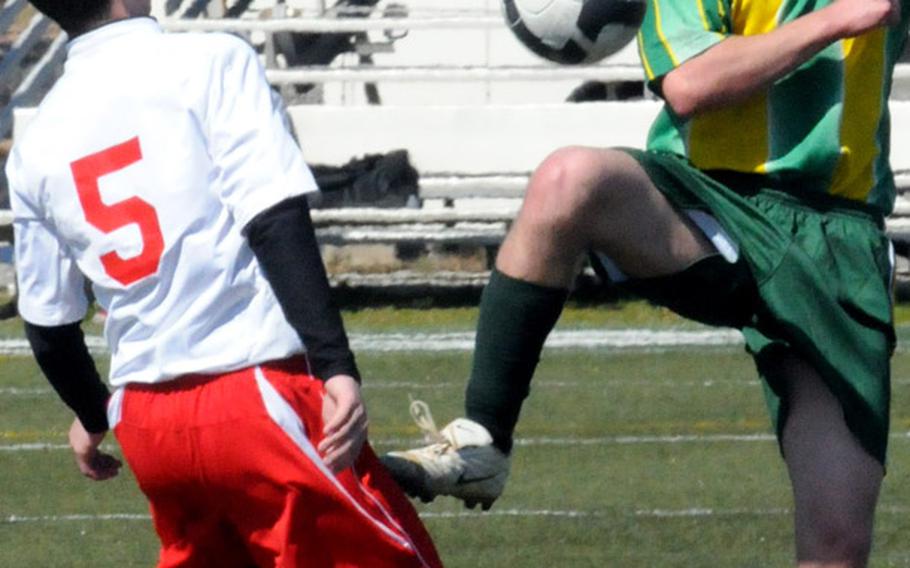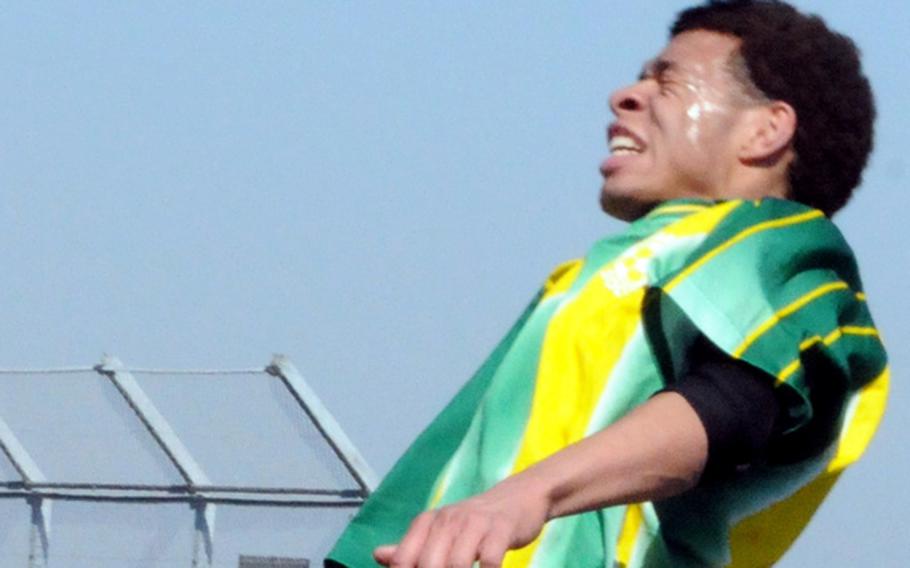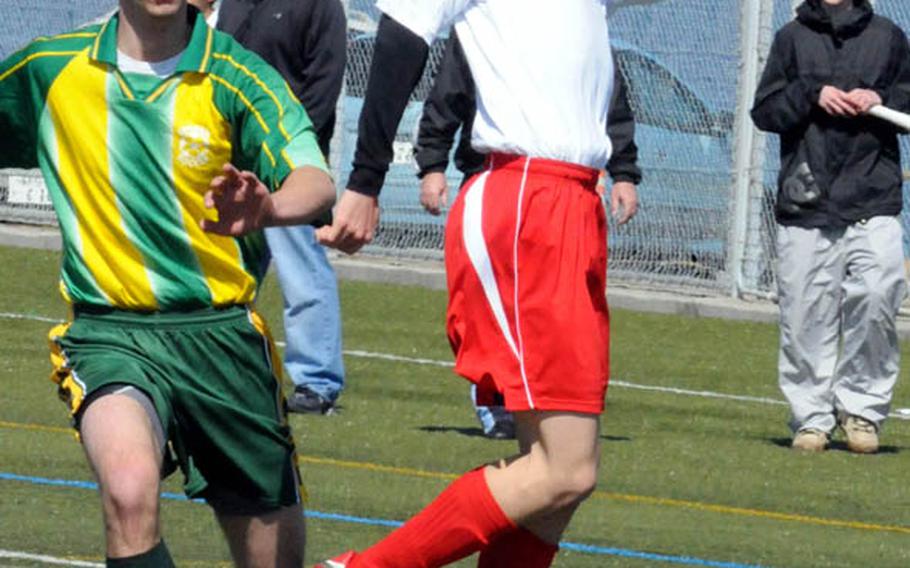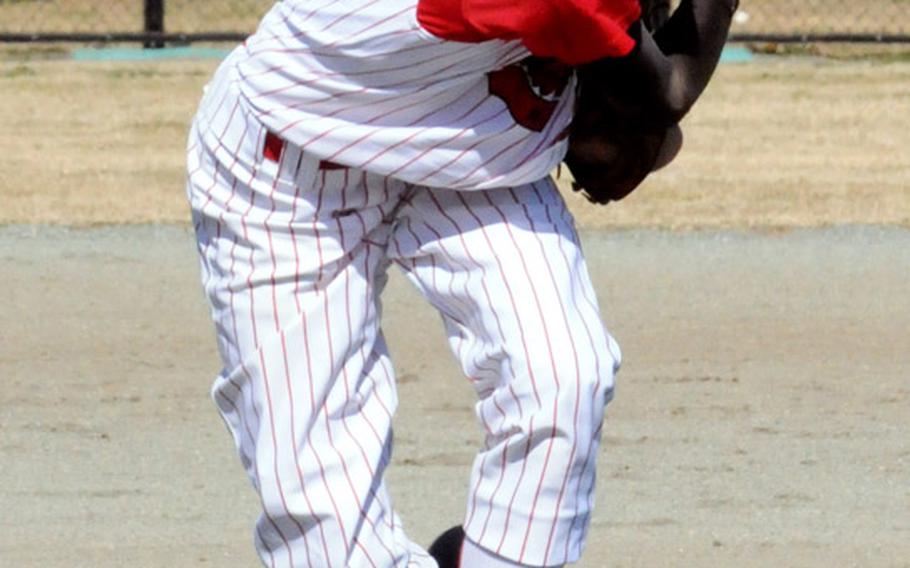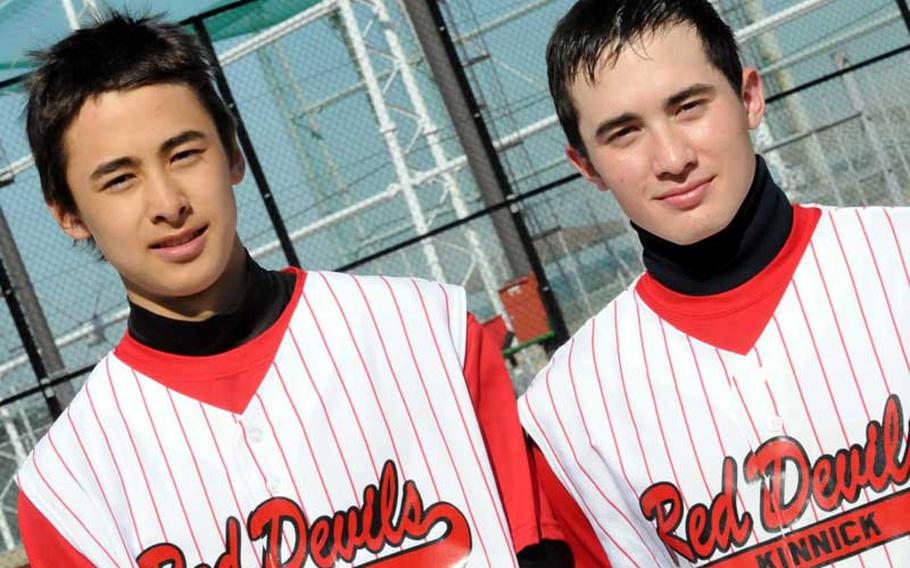 YOKOSUKA NAVAL BASE, Japan — Other coaches might have worried about losing such pitching talents as Eddy Davis, Taylor Myers and Tommy Coyne over the past couple of seasons.
Not Michael Valenzuela. Not when he has brother tandem Donald and Daniel Ross pitching for his Nile C. Kinnick baseball team.
And not when the two became the first pitchers in school history to throw back-to-back no-hitters in the same doubleheader, beating Robert D. Edgren 3-0 and 12-0 on Saturday.
"We're lucky they came in," said Valenzuela about Donald, a junior, and Daniel, a freshman, who've lived in Japan most of their lives and aren't going anywhere; their father is retired Navy.
More than their ability to pitch — the two combined to walk just one batter and strike out 29 Eagles — is the fact that they're humble, Valenzuela said. "That's what makes them great players, great people and great to coach," he said. "It's amazing."
The back-to-back no-no's by brothers — an historic first for DODDS Japan — gave the Red Devils a sweep of the three-game DODDS Japan weekend series at Yokosuka's Berkey Field.
On Friday, David Mason's bases-loaded, two-out walk-off single gave Kinnick a 9-8 victory over an Eagles team that just stepped off the bus and hadn't faced live pitching until Friday; snow has kept Edgren's spring-sports team indoors.
"They did an excellent job," Edgren coach Brett Lehner said of the Ross brothers. "We just weren't able to execute hitting-wise."
Longtime Kanto Plain Association of Secondary Schools baseball coaches said they couldn't recall any other brother-brother combinations who accomplished the same feat as the Rosses.
Soccer: Perry boys, Falcons girls pick up where they left offDefending Far East soccer tournament champions sparkled on a sunny, if not chilly Saturday in Japan and Korea.
Junior Tyelor Apple notched eight goals in three matches, giving him a Pacific-leading 13 on the season, as defending Boys Division II champion Matthew C. Perry swept its home matches from E.J. King, Marist Brothers International and Kyoto International University Academy.
"It's been good. . We're playing really well at the moment," coach Mark Lange said. "We outscored three opponents 20-2 over the weekend and we've won two tournaments. Nice."
After scoring just 42 goals in 26 matches last season, defending Girls Division I champion Seoul American hung nine on Seoul International, including four by senior Liz Gleaves, who led the team with nine goals and five assists last year but was more renowned for her goalkeeping.
"She's strong. She has lots of energy," coach Scott Bittner said. "She energizes everyone on the field."
Gleaves just seven days earlier won her second straight MVP award and led Seoul American to its second straight Far East Division I Basketball Tournament title. A great many basketball players were doing their best to get used to the pitch in relatively short order.
Daegu American's girls, who tied Gyeonggi Suwon International 0-0, have eight basketball players on the roster; they only had four days of practice prior to Saturday's match. The Warriors had 21 shots on goal, hit one off the crossbar and three off the goalposts.
"We had to throw everything together and hope for the best," coach Ed Thompson said. "We did well considering. It's just nothing went in."
Another team that had plenty of chances, Seoul American's boys, sent five shots at the Seoul International net in the last two minutes. Six Falcons shots hit the crossbar.
"We came up short, but I'm really excited," Falcons coach Steve Boyd said. "It's just early. We'll be OK."
Senior midfield Matt Linder also picked up where he left off last season. The 28-goal scorer netted a hat trick, including the winner with 13 minutes left, as Edgren's boys edged Kinnick 4-3.
"I'm proud of the whole team. We didn't give up," Linder said.
Meghan Pomeroy scored four times for Kinnick's girls, who handily beat the Eagles 7-1.
---
---
---
---