Kinnick boys, Zama girls win DODEA-Japan showdowns
by
Dave Ornauer
February 8, 2020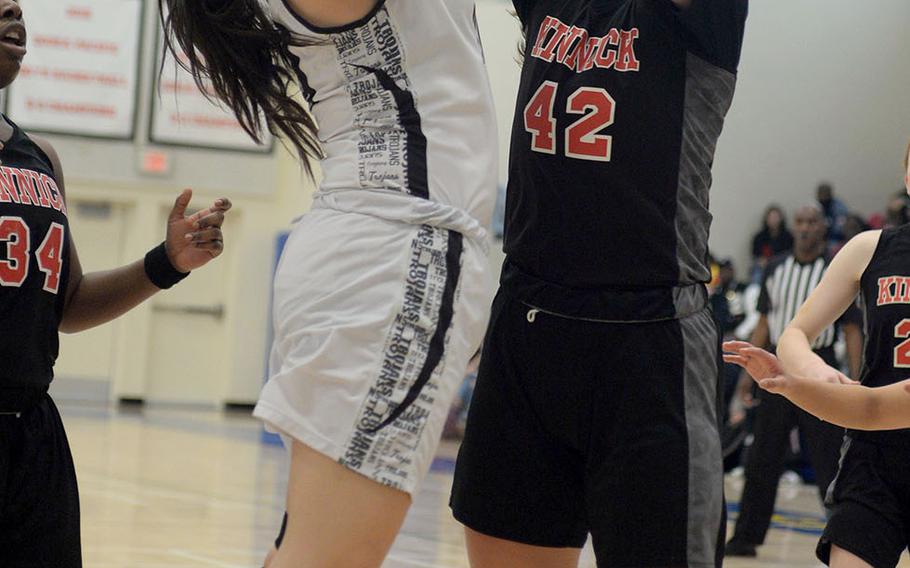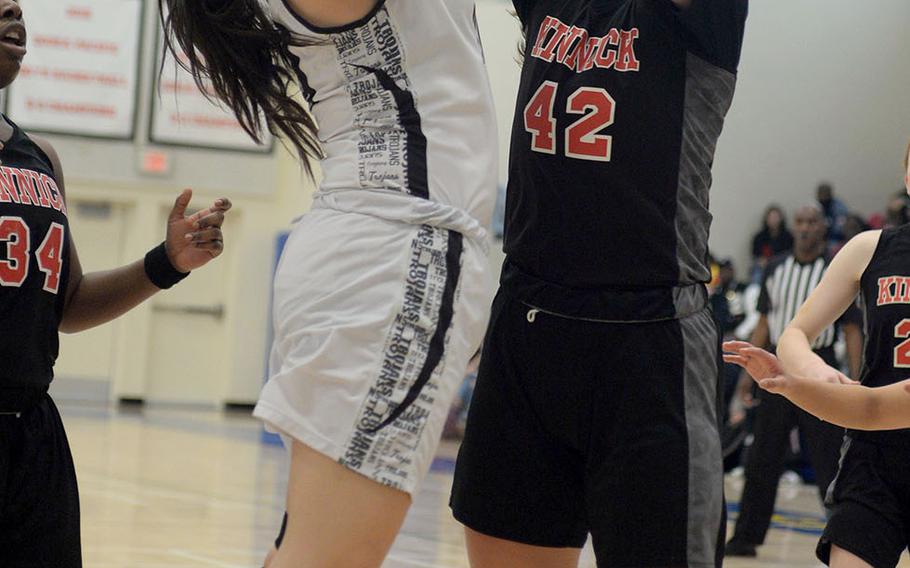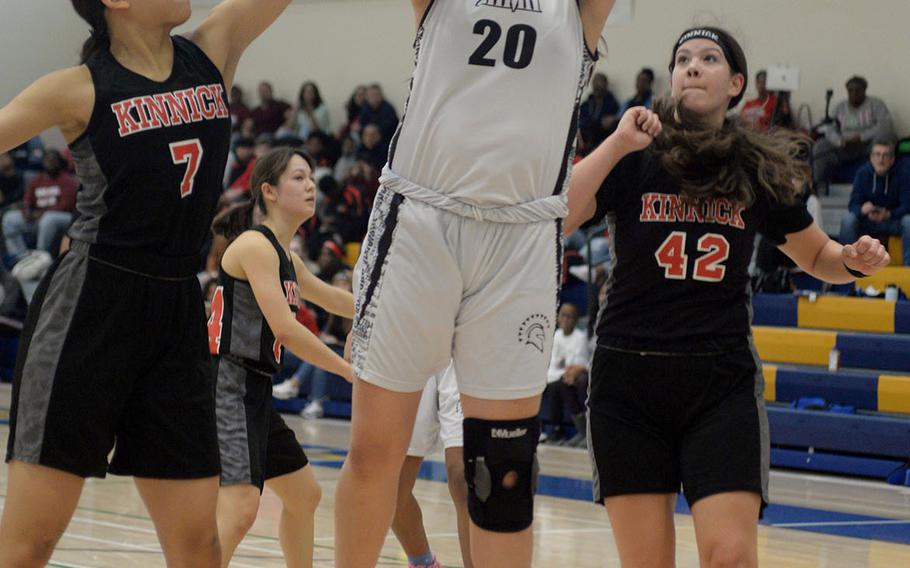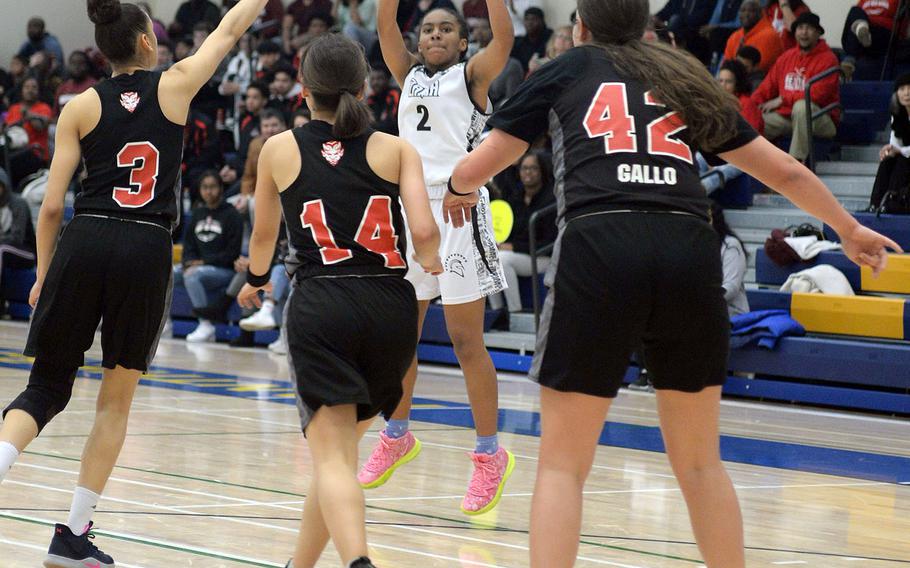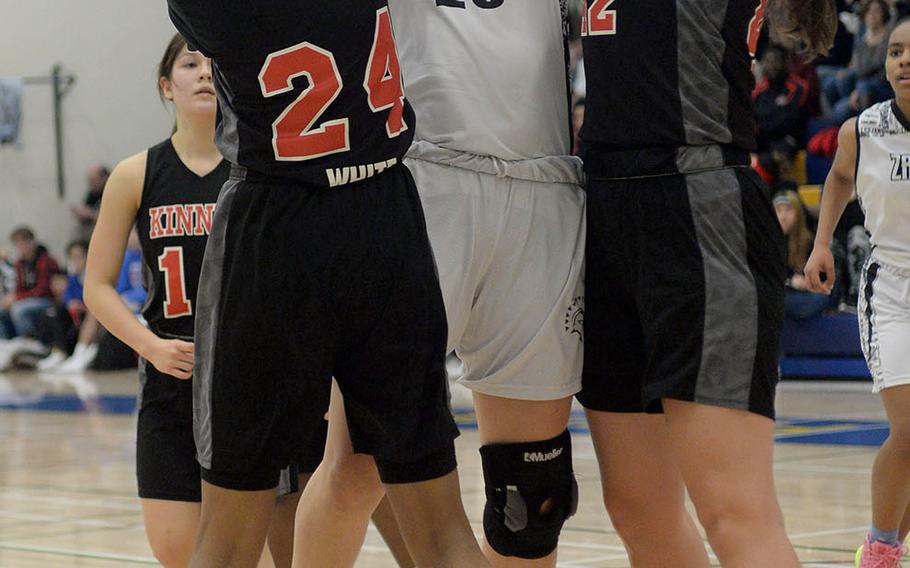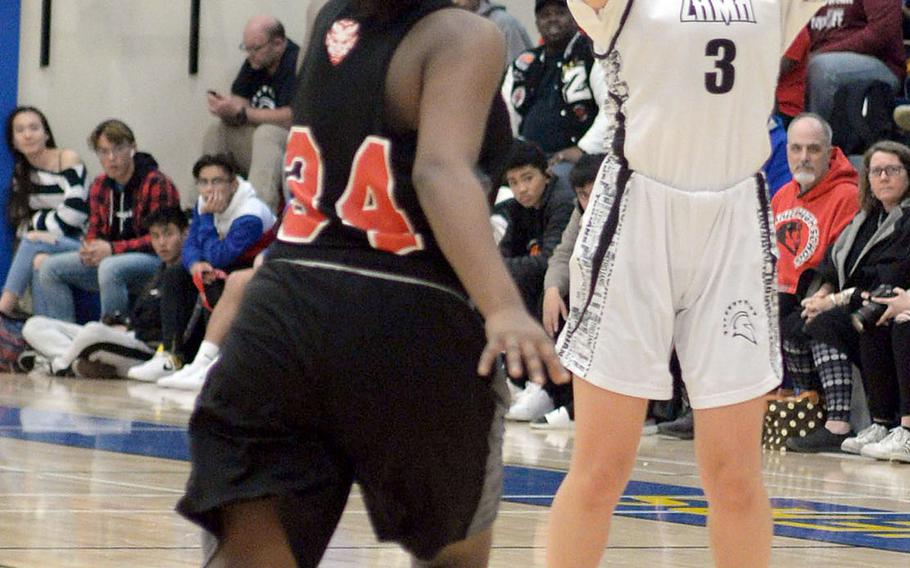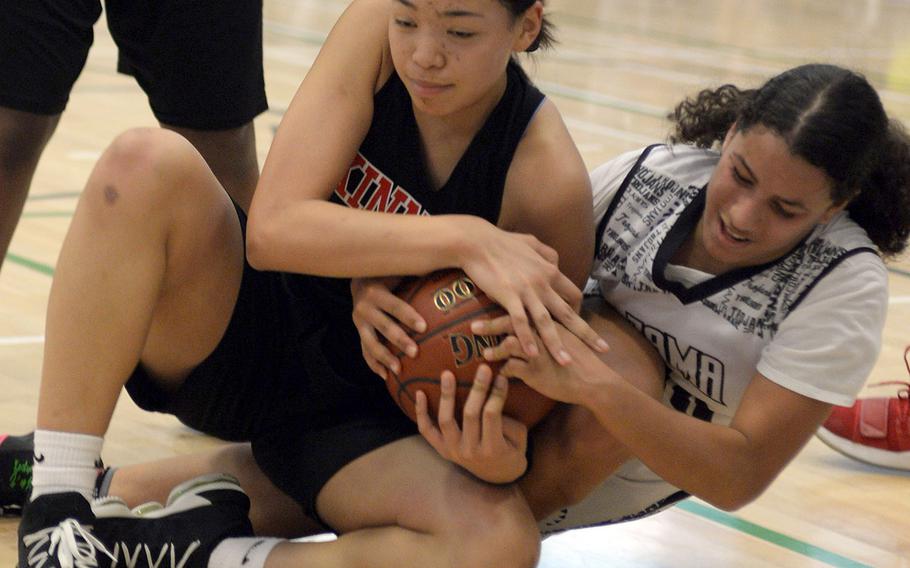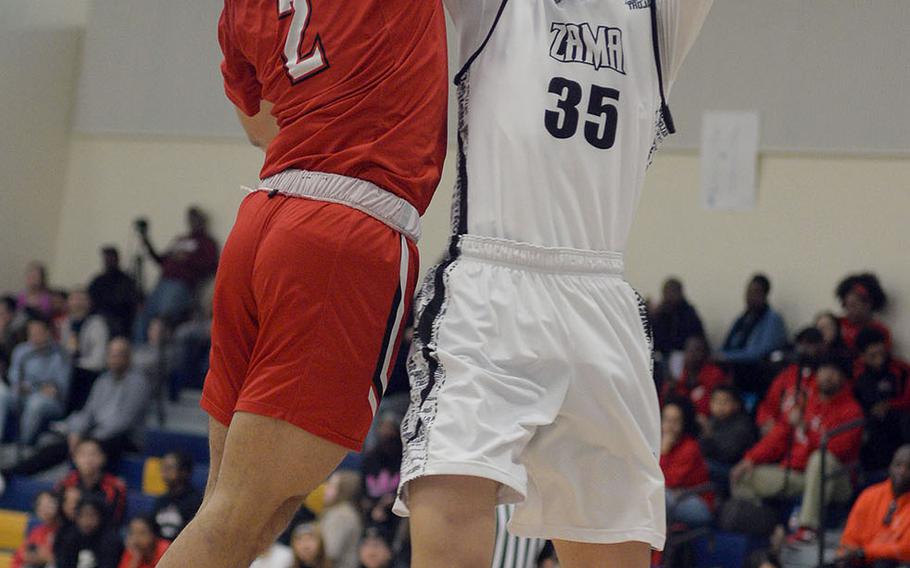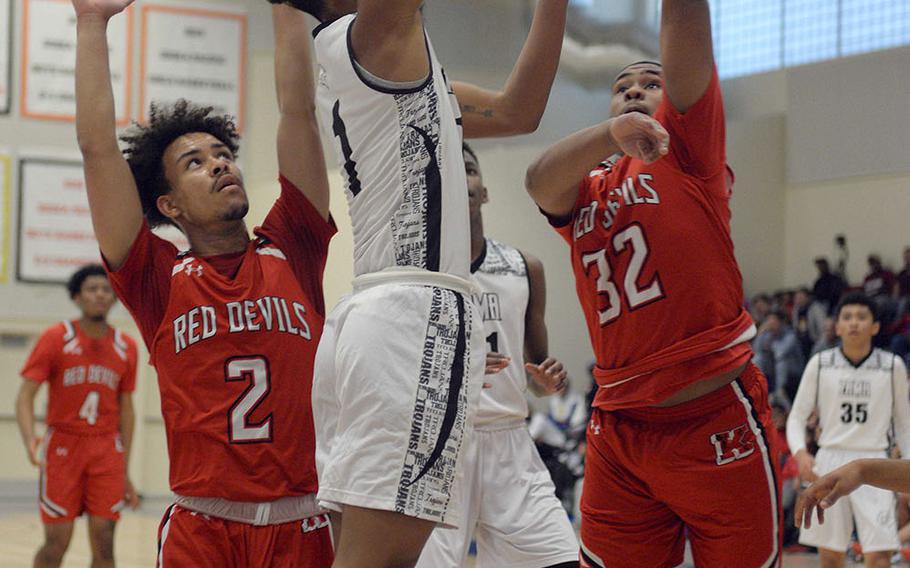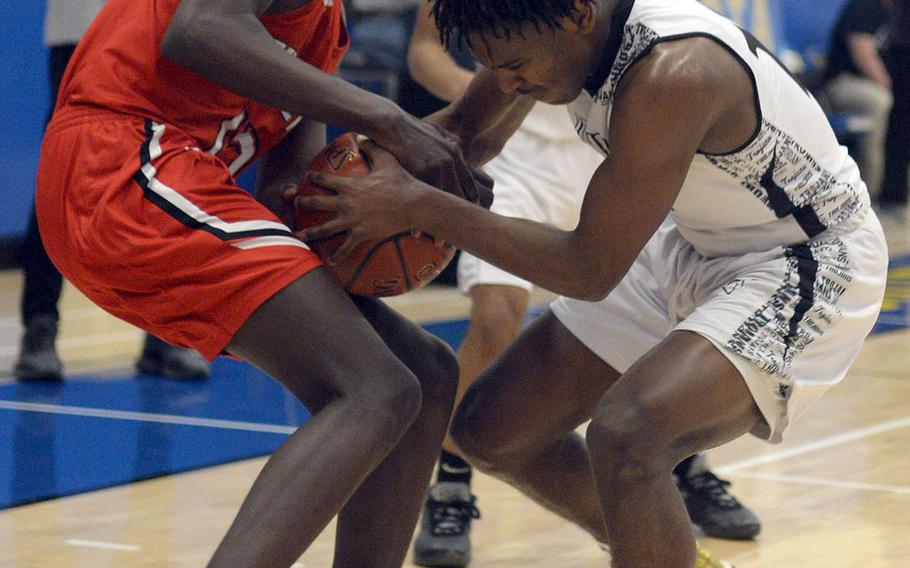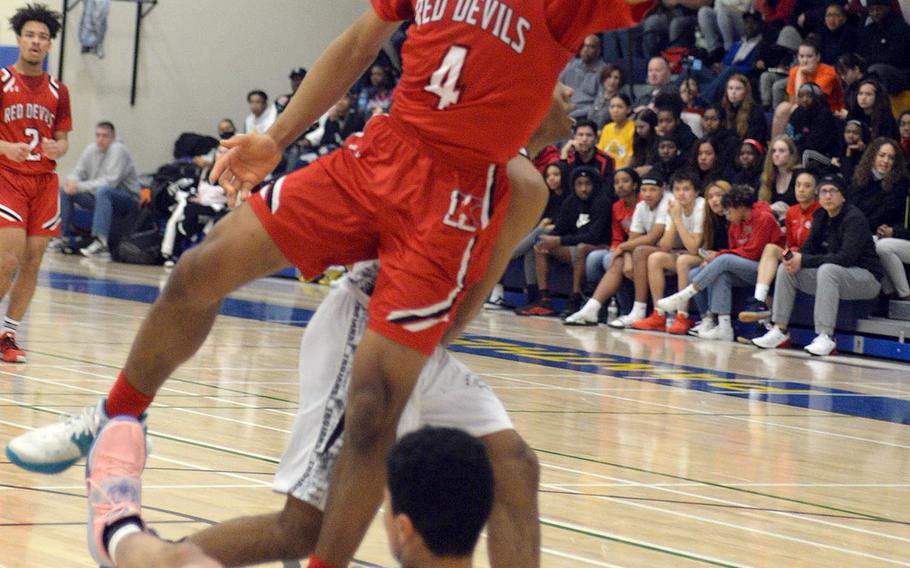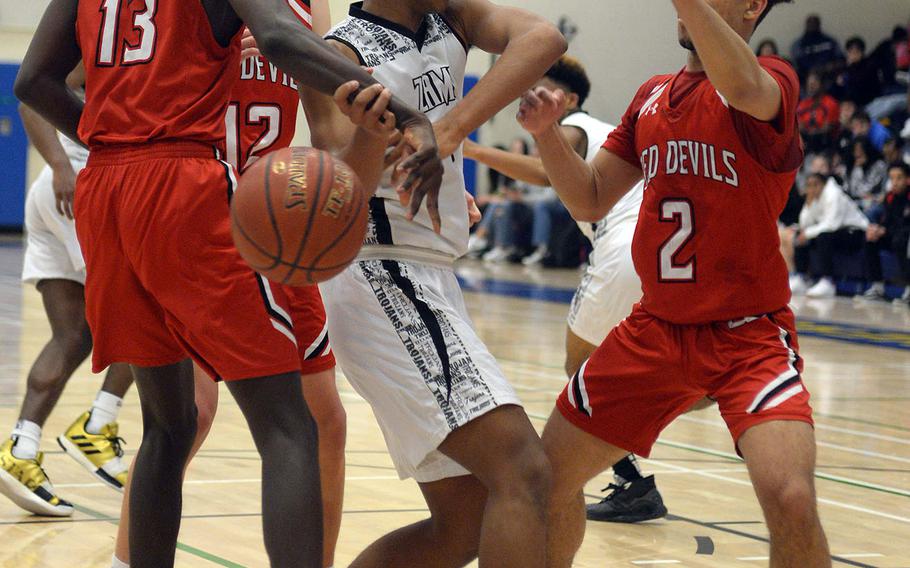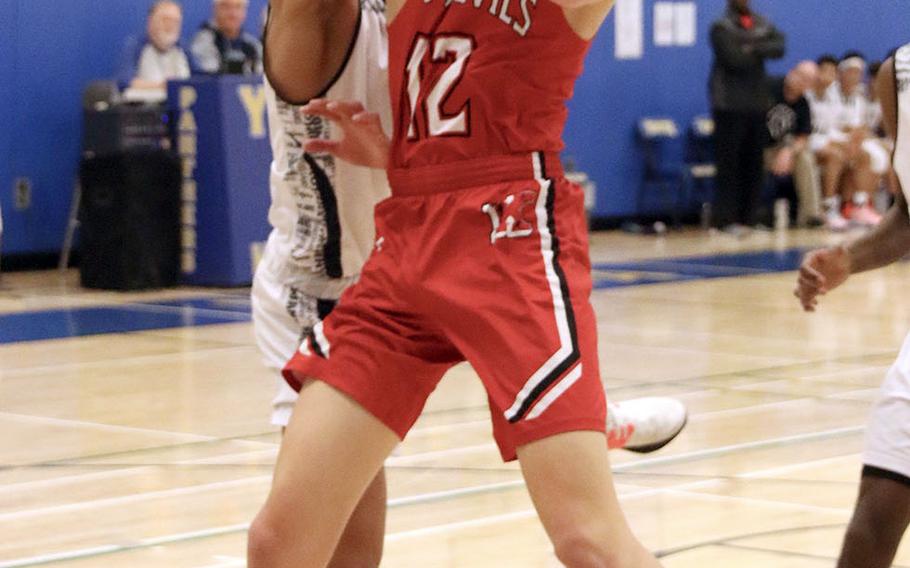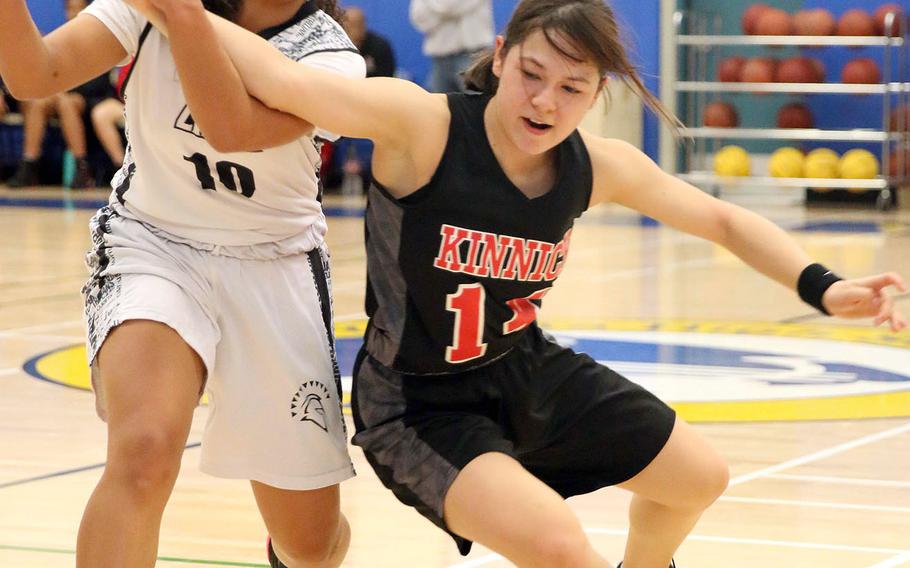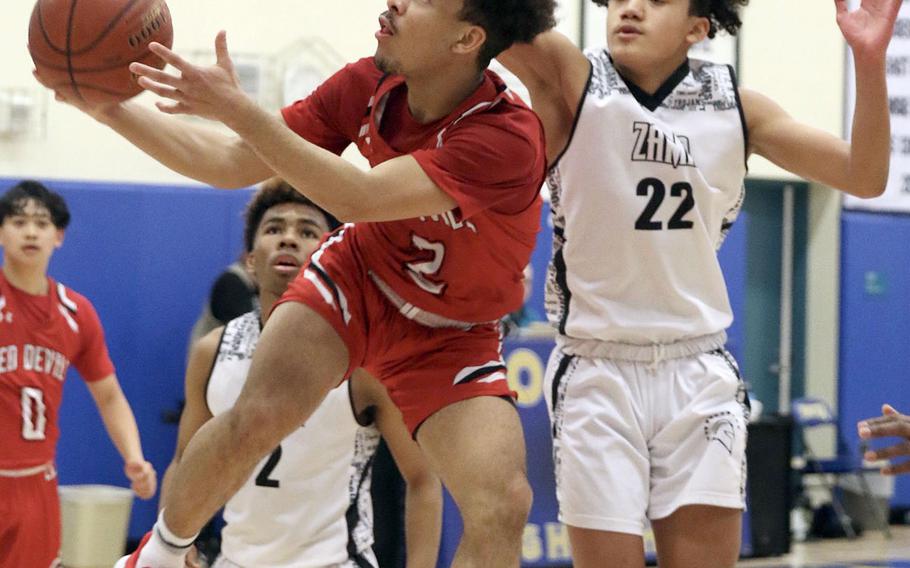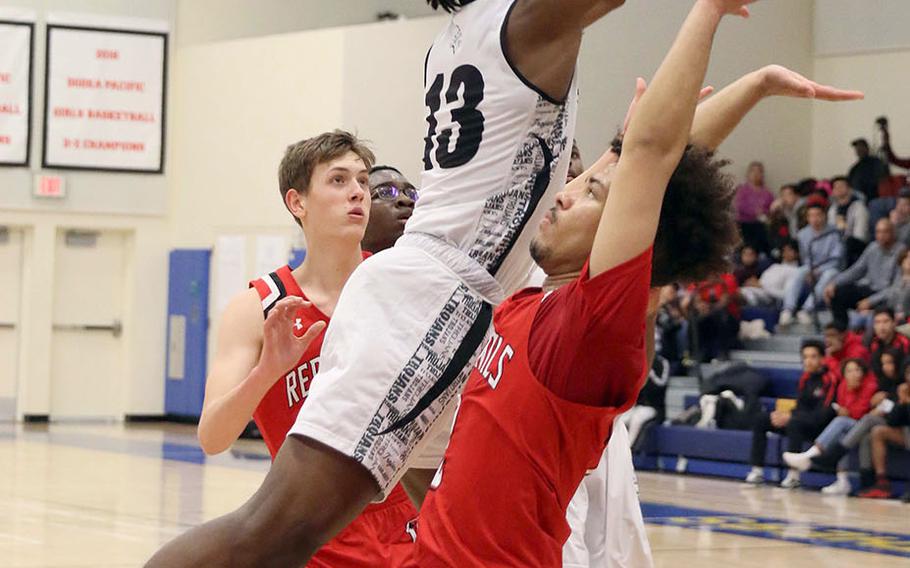 YOKOTA AIR BASE, Japan – A major worry for coach Robert Stovall entering the DODEA-Japan basketball tournament was getting past a Zama team that had already beaten his Nile C. Kinnick team twice during the regular season.
They had to beat the Trojans twice, but the Red Devils boys prevailed, both in Thursday's 69-67 win in the opener and in Saturday's final. Darryl Williams scored 24 points and Kinnick outlasted Zama in a see-saw battle, edging the Trojans 77-73 at Yokota High School gym.
"We had to do it twice against them. Zama played their hearts out all season against us," Stovall said after his Red Devils repeated their title in the DODEA-Japan tournament.
The teams traded the lead 10 times, seven in the first quarter alone, and the contest was tied six times. Corey Hollingsworth and Tristan Venturina combined for 18 fourth-quarter points to erase a six-point Trojans lead after three quarters.
Meanwhile, the girls final saw Zama repeat its tournament title, though with little of the drama of the boys final. The Trojans broke it open with a 15-0 first-half run after a slow start, en route to a 62-32 romp over Kinnick.
BoysKinnick 77, Zama 73: It was the play of the bench in the home stretch, Stovall said, that rescued the Red Devils, particularly reserve guard Yuri Delacruz, who came off the bench to shoot 3-for-4 from the foul line and grab three rebounds.
"He did what he was supposed to do," Stovall said of Delacruz. "And for the first time in a long while, the team was able to answer yes to the two questions," he said of what he asks his teams after every game: Are you proud of the way you played and did you play as hard as you could?
After that back-and-forth first quarter, Zama's Chandler Platt scored seven points by himself to spark a 9-0 run that put the Trojans ahead 36-23 with 3:55 left in the first half.
But Kinnick responded with 11 straight, and while Zama led much of the middle two quarters, the Red Devils hung close before springing a fourth-quarter rally. Hollingsworth put Kinnick ahead to stay 74-73 on two foul shots with 41.5 seconds left.
James Mincey and Hollingsworth each finished with 18 points and Venturina 14. Platt led all scorers with 32 points, 16 in the second quarter, and Keshawn McNeill had 12 for the Trojans.
Both finals opponents had their hands full just reaching Saturday's title clash; the Red Devils rallied past host Yokota 68-64 in one of Friday's semifinals, and the Trojans outlasted E.J. King 62-53 after a second half in which the lead changed hands six times.
"Zama against King should be a great Division II final," Stovall said of a possible championship matchup in the Far East tournament scheduled for Feb. 20-22 at Humphreys.
GirlsZama 62, Kinnick 32: Sophomore guard Chloe Sterling averaged more than 27 points during the tournament and fueled the Trojans' offense, finishing with 28 points while recording nine assists and seven steals. Unlike the 2019 DODEA-Japan final against Yokota in which Zama started fast but struggled at the end, the Trojans played more consistently from start to finish in Saturday's final, coach Daisy Whitaker-Hayes said. "We worked harder, we were better defensively, and we were in shape because we played man-to-man throughout," she said. "And we had the mindset, that we could come in believing we could do it, and we did." Both teams played slowly and tightly at the outset, trading the lead thrice in the first quarter before the 15-0 run to break the game open. Zama led by as many as 31 points, 62-31, on Kirari Smith's basket with 1:05 left. Jessica Atkinson finished with 20 points and Smith 10. Amyka Jones paced the Red Devils with 12 points.
Perry matmen grab first DODEA-Japan titleCAMP ZAMA, Japan – Seizing three weight-class titles, including heavyweight by senior and two-time Far East champion Marshall China, Matthew C. Perry surprised the field Saturday by capturing its first title in the DODEA-Japan wrestling finals at Zama.
Nemo Matthews (168) and James Williams (135) also won their weight classes, helping the Samurai rack up 73 points, outdistancing Nile C. Kinnick and Yokota, which tied for second with 61 apiece.
"I'm excited for our kids," Perry coach Chris Munsell said. "They worked really hard all year. Hopefully, it's a big stepping stone into next week's Far East," scheduled for Feb. 13-15 at Osan.
Kinnick had just come off a 45-14 dual-meet win Wednesday over St. Mary's that forged a three-way tie for the Kanto Plain regular-season title.
"They wrestled well," Red Devils coach Gary Wilson said of the Samurai. "They look strong at Division II. And Yokota had some strong horses; they'll do well, too."
ornauer.dave@stripes.com Twitter: @daveornauer