Prep roundup
King has a strong weekend across the sports
---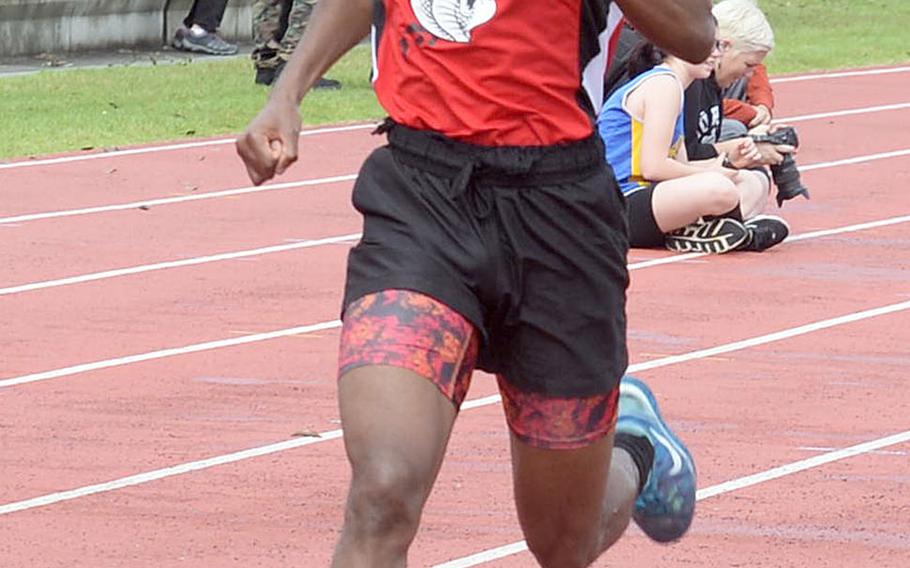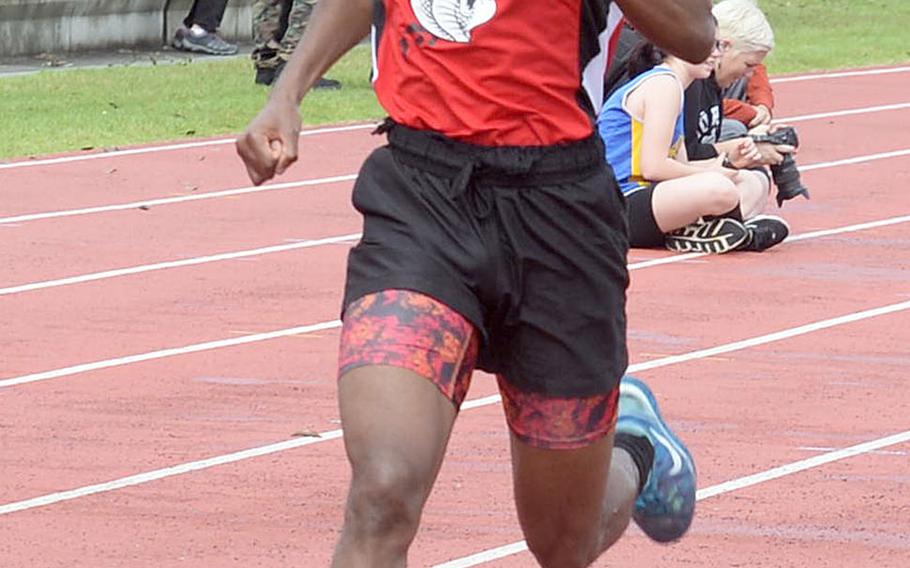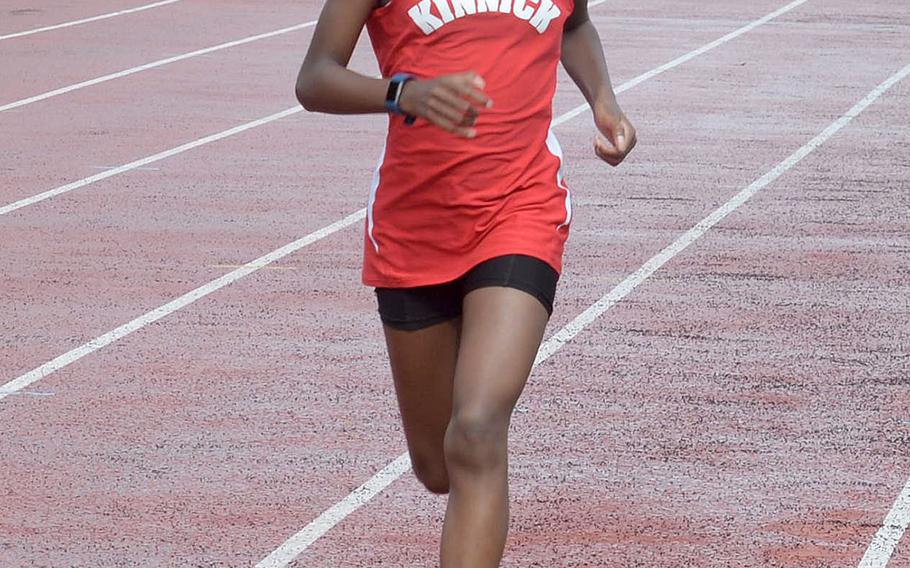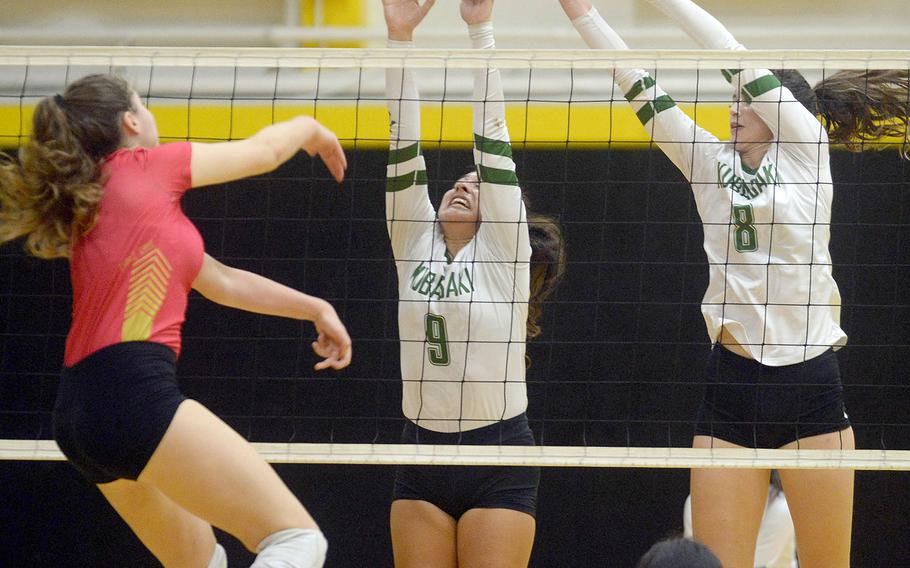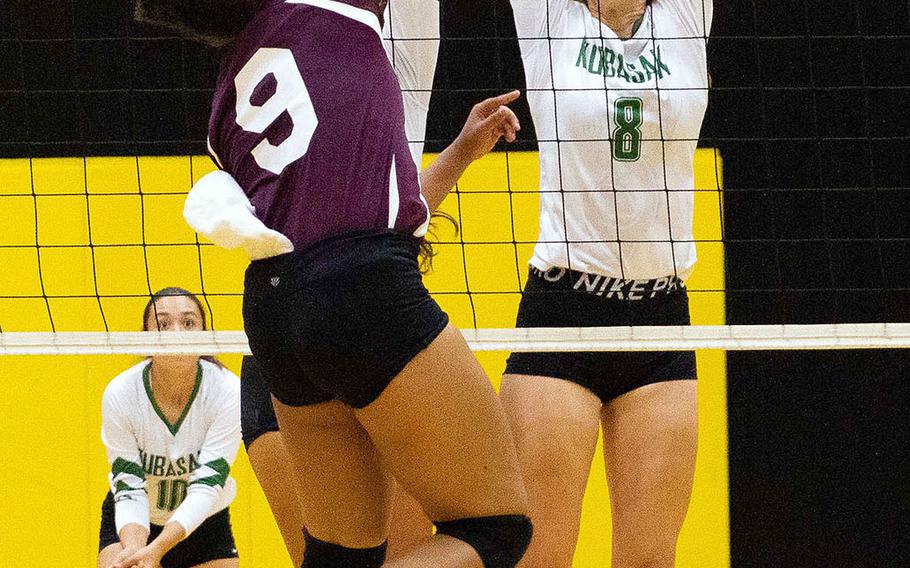 YOKOTA AIR BASE, Japan – Whether on the cross country course or tennis and volleyball courts, it was a great weekend to be an E.J. King Cobra:
-- In just the second cross country meet of his career, senior L.J. Scarver took first place in the DODEA-Japan district finals, clocking the 3.12-mile course in 16 minutes, 31.8 seconds - 3.1 seconds faster than runner-up Manzi Siibo of Nile C. Kinnick.
"It feels really good," said Scarver, who came into the Pacific last spring as a track and field sprinter. "I trained really hard for it, running extra miles. I did 30 miles total just to get my endurance up."
Scarver won his only other meet, a week earlier at Matthew C. Perry.
"He's an athlete," Kinnick coach Luke Voth said. "Good athletes are good athletes. I could see his potential" during the Perry meet when he ran 16:45 in his first race.
Scarver's time is fourth best among Pacific athletes this season and third among DODEA-Pacific runners. Scarver trails Kinnick's Hanokheliyahu Gailson (16:30.9) and Will Ray of Kadena (16:11.0). Terrence Johnson of Guam's George Washington posted a 15:56 on Sept. 26.
-- For the first time in school history, the Cobras won the Western Japan Athletic Association girls volleyball tournament at Nagoya International. King got six aces from Hana O'Mara and the Cobras outlasted Marist Brothers International 25-18, 25-22 in Saturday's final.
Coach Rickey Andrew said the victory helped boost the team's confidence going into next month's Far East Division II Tournament at Humphreys. "That's been our goal, to make a good showing and represent our school well."
-- On the tennis courts, King outlasted Robert D. Edgren 7-5 to improve to 8-0 on the season. Takumi Kodama won his singles tie and teamed with Kaito Bergman to win doubles.
Kinnick freshman Henry brings home girls titleYOKOTA AIR BASE, Japan – Kinnick's teams won both the boys and girls titles in the DODEA-Japan cross country meet, and Red Devils freshman Makia Henry was the surprise among the girls field, capturing first place in 20:44.9, 6½ seconds ahead of senior teammate Elizabeth Davidson.
Henry passed Davidson with about 300 meters to go to the finish. "It hasn't kicked in yet," Henry said of how she felt after the victory.
"She has no idea what her potential or ceiling is," Voth said. "She works hard in practices and follows the direction of her teammates."
Kubasaki spikers take fourth in 5th ASIJ tourneyTOKYO – Though his team fell short in its bid to repeat as champions of the American School In Japan YUJO Volleyball Tournament, Kubasaki did gain some takeaways that coach Michael Hogen said would help them as they try to defend their Far East Division I title.
Surviving a three-set match against Zama, last year's Far East D-II runner-up, was what Hogen called a "defining moment" for his squad, which has four freshmen and is in building mode this season.
The Dragons got as far as the semifinals, where they fell to eventual tournament champion Shanghai American Puxi of China 25-14, 25-13. Kubasaki then lost to Seisen 20-25, 25-17, 15-13 in the third-place match. Puxi topped host ASIJ 25-10, 25-21 for the title.
"We had some extreme issues with passing and some nerves" in the match with Puxi, Hogen said. "We need to learn from those moments."
ornauer.dave@stripes.com Twitter: @daveornauer
---
---
---
---