Kelly leads Kinnick past resistant Kubasaki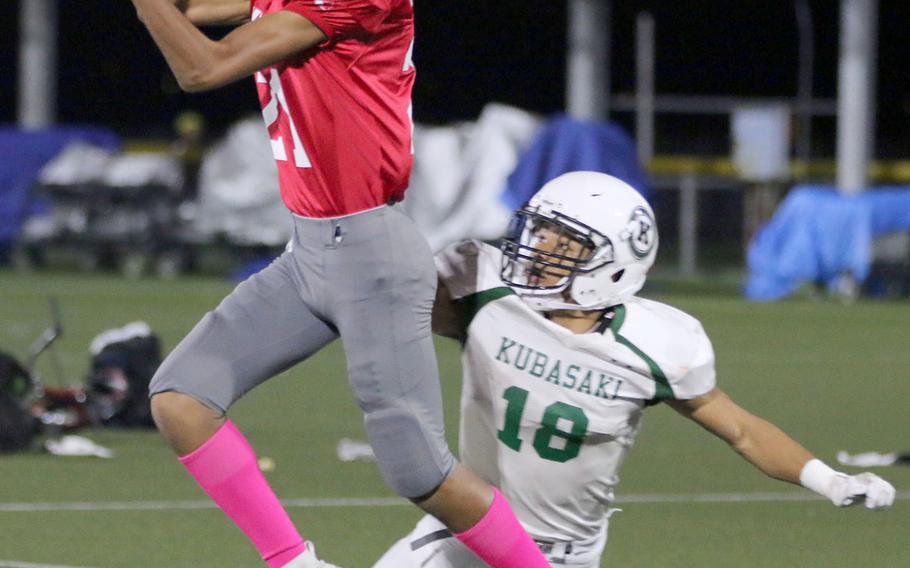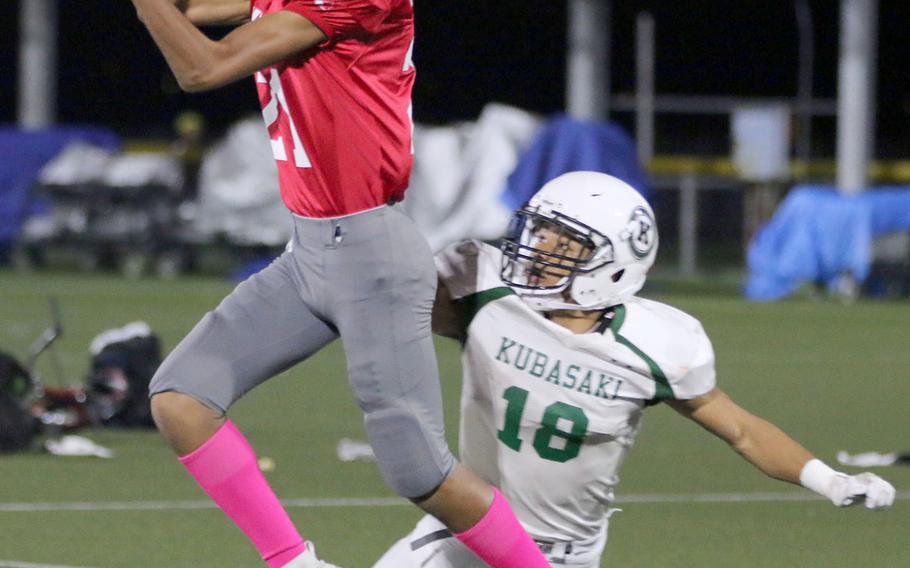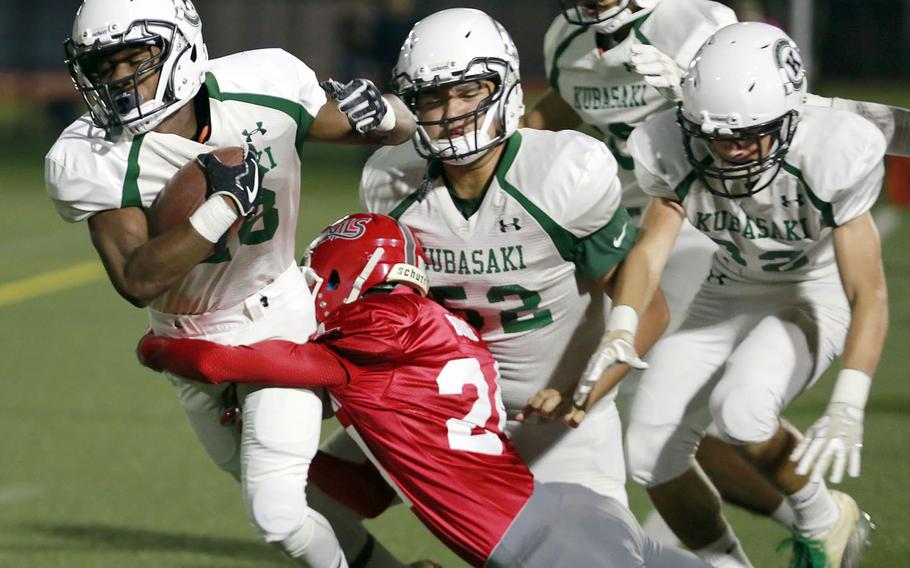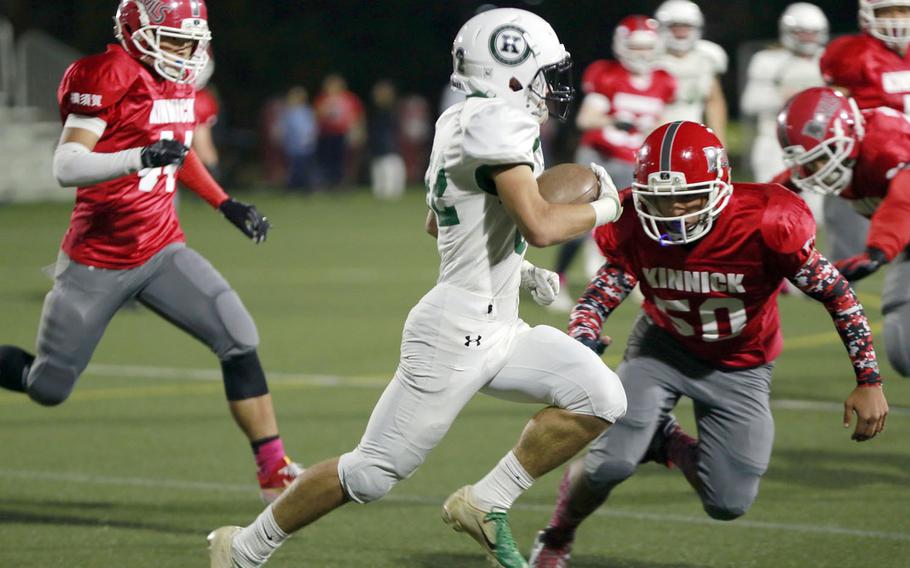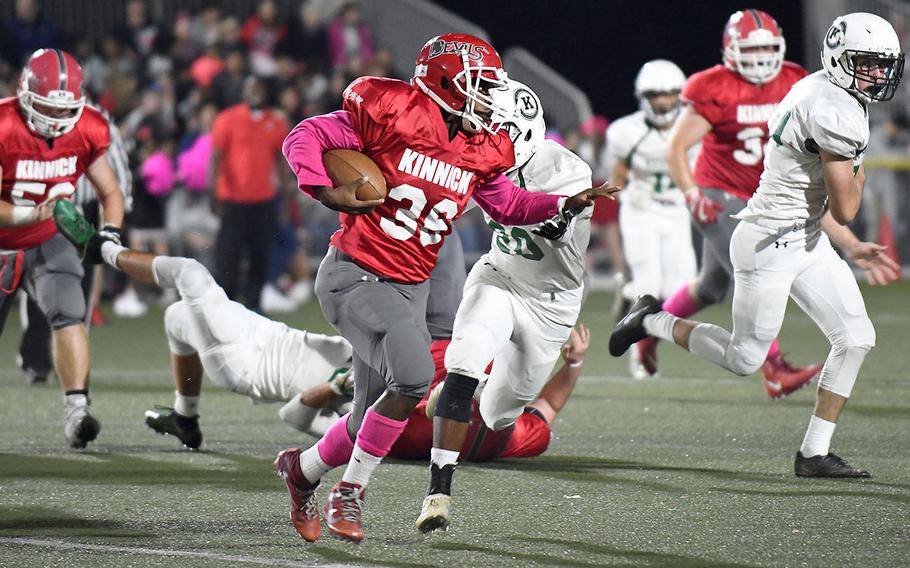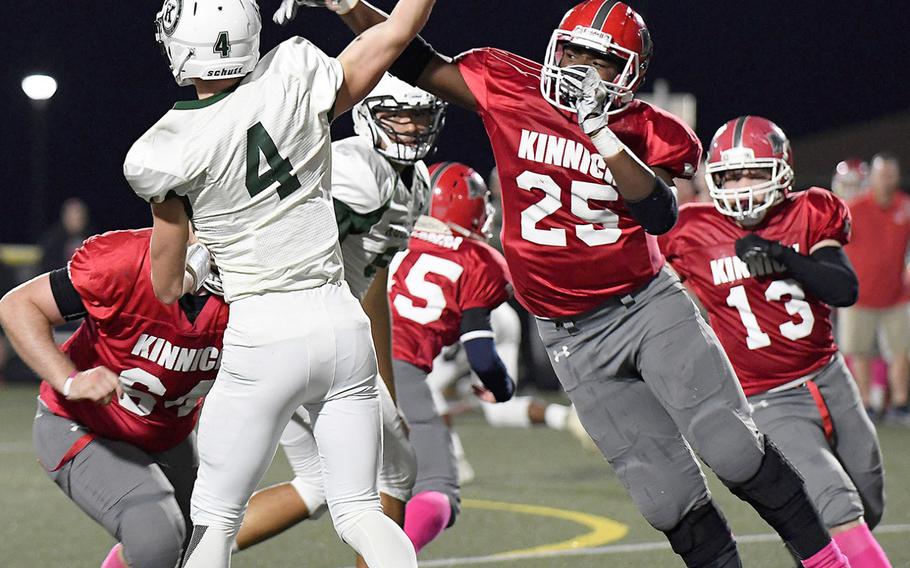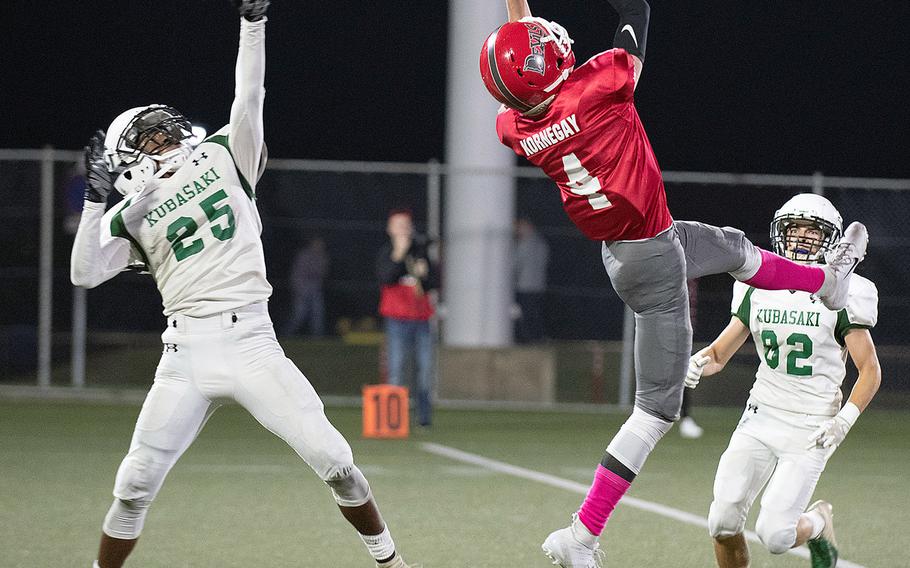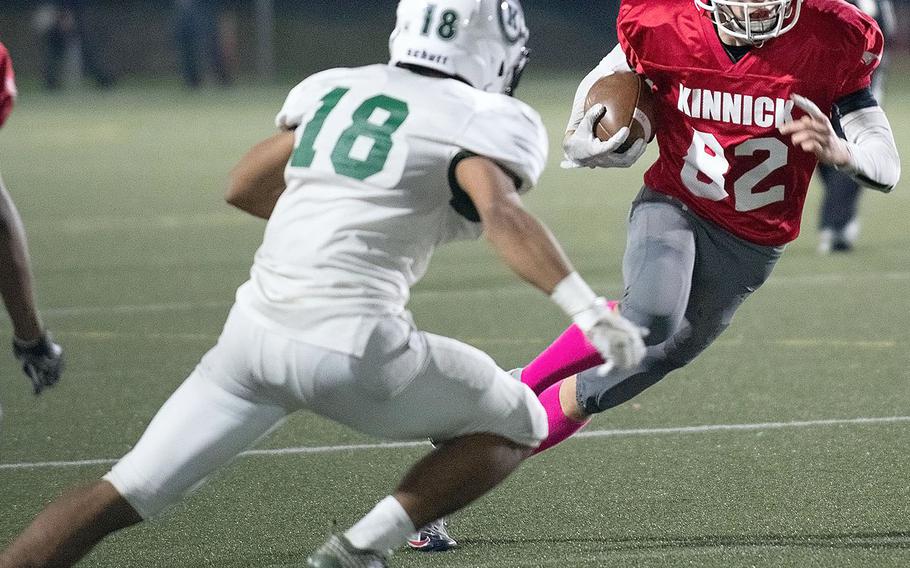 YOKOSUKA NAVAL BASE, Japan – Whenever Nile C. Kinnick has faced difficulty this season, the Red Devils have continually turned to quarterback Patrick Kelly.
The junior signal-caller was the hero once again Friday, throwing a 19-yard touchdown pass to Jamari Jackson with 6 minutes 6 seconds left, giving the Red Devils a cushion that they held onto until the end. They outlasted a much-improved Kubasaki team 19-11 at Kinnick's senior night game.
"An absolutely solid performance," coach Dan Joley said of his quarterback, who went 21-for-31 for 230 yards – with passes going to eight different receivers – and accounted for all three Kinnick touchdowns. He also had 47 yards on five carries.
"It doesn't hurt that he has a bunch of talent around him," Joley said. "He's got a lot of good receivers, a couple of excellent running backs and a great line. That's a quarterback's dream."
But the game almost turned into a nightmare for a Red Devils team that was trying to keep its unbeaten season intact.
Kinnick (6-0) lost four fumbles and Kelly threw one interception, which kept the Dragons (0-5) in the contest until freshman Daniel Burke's interception sealed it.
"Our defense was outstanding tonight," Joley said, adding that the Dragons were a handful.
"They have a talented bunch of kids. There's some youth on that team, and if they stay, the future is bright for that squad. (Coach Fred) Bales had a great defensive scheme, a great game plan. He had his kids ready and it turned out to be a great game."
To be ready to face Kadena in the Division I title game in two weeks, Joley said the Red Devils have to "take better care of the football. Just the basics. Ballhandling. Securing the football."
"We had our chances, but we couldn't close it," Bales said. "We have to find a way to finish a game. I'm really proud of our kids. Dan's got a great team, they're really strong up front on both sides of the ball."
Chris Watson caught touchdown passes of 10 and 15 yards for the Red Devils.
For the Dragons, Hayden Williamson rushed for a touchdown and had 14 tackles with a fumble recovery. Skyler Klimek was 7-for-15 for 85 yards, but threw two interceptions. Jeffrey Horton booted a 32-yard field goal and just missed from 47 yards out.
Haydn Peterson had 16 tackles and forced a fumble, Clint Reventlow recovered a fumble and Nick Cooper returned an interception 52 yards.
Kinnick travels Friday to Matthew C. Perry for both teams' last regular-season game; kickoff is at 6 p.m. Kubasaki hosts Humphreys in its penultimate game; kickoff is at 5 p.m. Saturday.