Kadena tops Kubasaki to take season series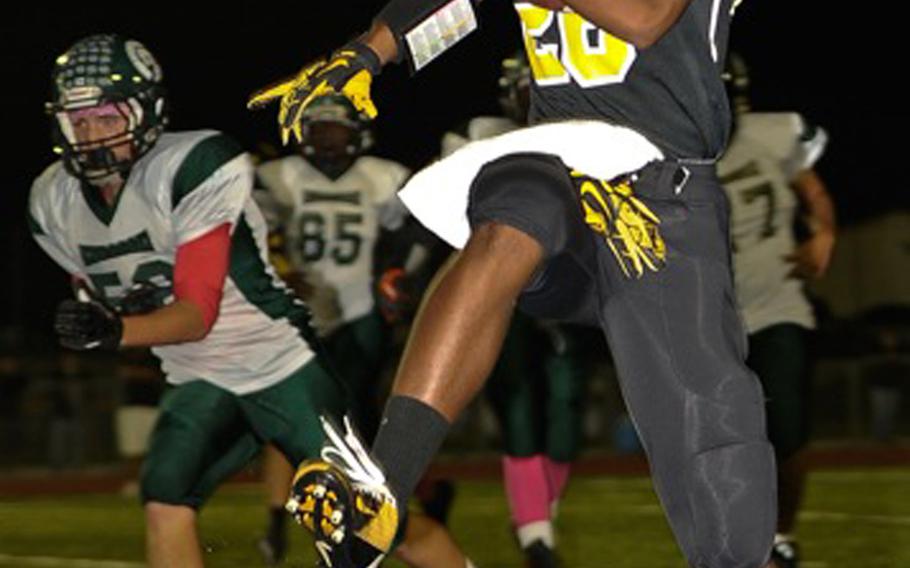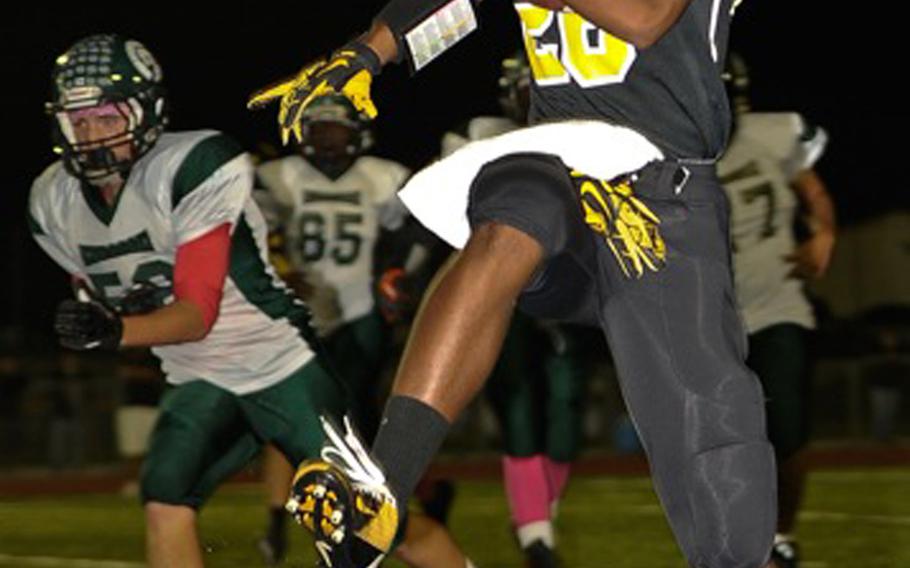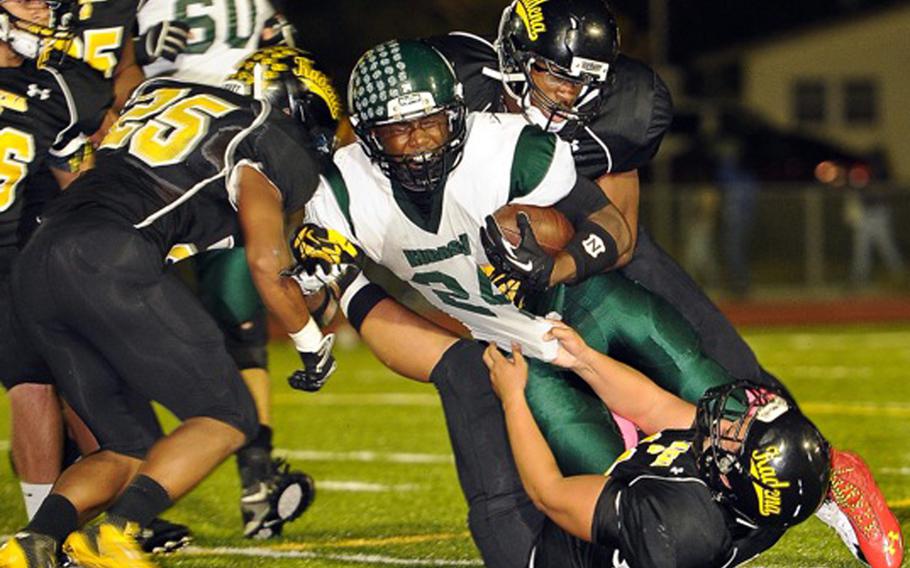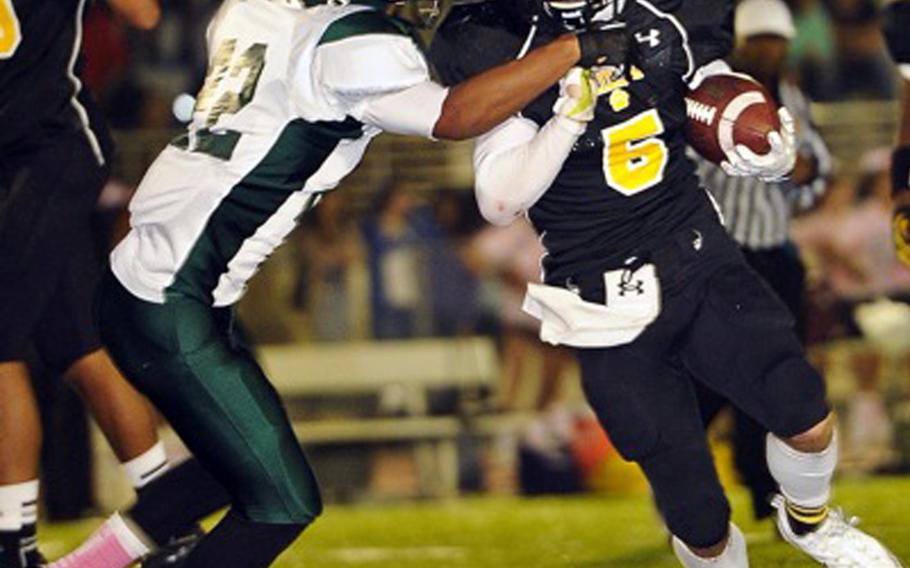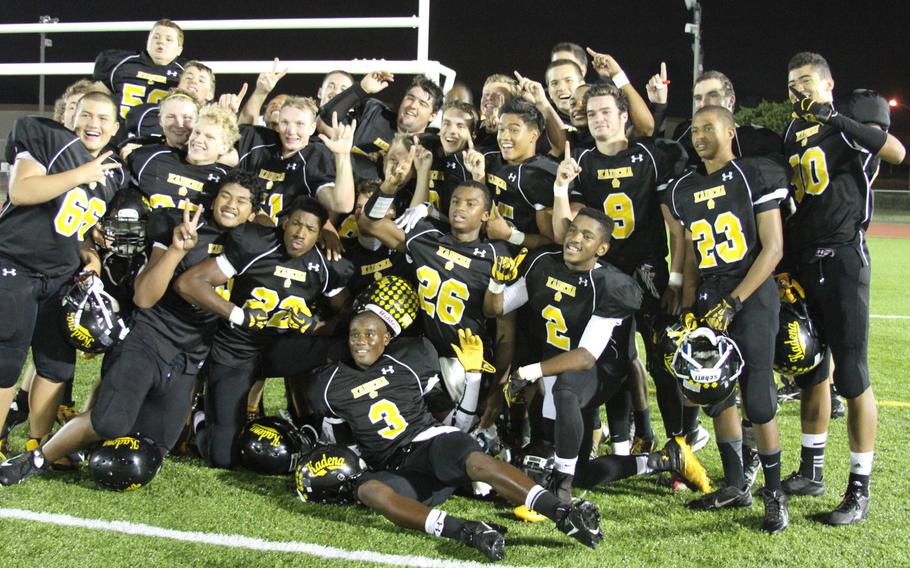 KADENA AIR BASE, Okinawa – After two seasons of looking up at Kubasaki, Justin Sego and the Kadena football team have reclaimed Okinawa bragging rights.
In a windy, defensive struggle Friday at Kadena's Ryukyu Middle School, the junior running back scored the game's only touchdown and the Panthers defense limiited Dragons senior Jarrett Mitchell to just 85 yards and held on to blank Kubasaki 11-0, capturing the season series 2-1.
This Panthers team resembles those that won Far East Division I championships in 2007, 2009 and 2010, coach Sergio Mendoza said. Those teams emphasized qualities such as family and brotherhood.
"This team is like that," Mendoza said. "They love each other like brothers. They've bought into the program. No individual egos. It's all for everybody in black and gold."
Friday's game far more resembled Kubasaki's 12-6 win over Kadena in August than the Panthers' runaway 49-26 win over the Dragons last month. Residual winds from Typhoon Francisco served as a virtual 12th man, Mendoza said.
"This game was much tougher defensively and the wind was huge. It was difficult to get any kind of passing game going," he said.
It was the first time Kubasaki has been shut out in a game since Oct. 8, 2010, when Kadena routed the Dragons 44-0.
Sego got the lone points the Panthers would need on an 18-yard second-quarter run following D.J. Padilla's 80-yard interception return. Jamario Harris ran in the two-point conversion.
Jakob Weicht added a 30-yard fourth-quarter field goal to cap the scoring. Sego finished with 102 yards on 26 carries and now has 990 on 128 carries this season.
Winston Maxwell paced the Dragons with 87 yards on 17 carries for Kubasaki. Mitchell's yards came on 19 attempts, and gave him 1,485 yards on 128 carries, extending his Okinawa season record.
Joe Cervantes went 5-for-9 for 86 yards before leaving with a shoulder injury that coach Fred Bales said would likely sideline him the rest of the way.
"They played better on offense and defense," Bales said. "Two good teams slugging it out. We had our chances, but they made a couple of plays when they had to that we didn't make."
Kadena (5-1) closes its regular season at Nile C. Kinnick, while Seoul American visits Kubasaki (5-2), both games at 2 p.m. Saturday and featuring Division I title-game host implications.