Prep roundup
Kadena tops Kubasaki on diamonds
---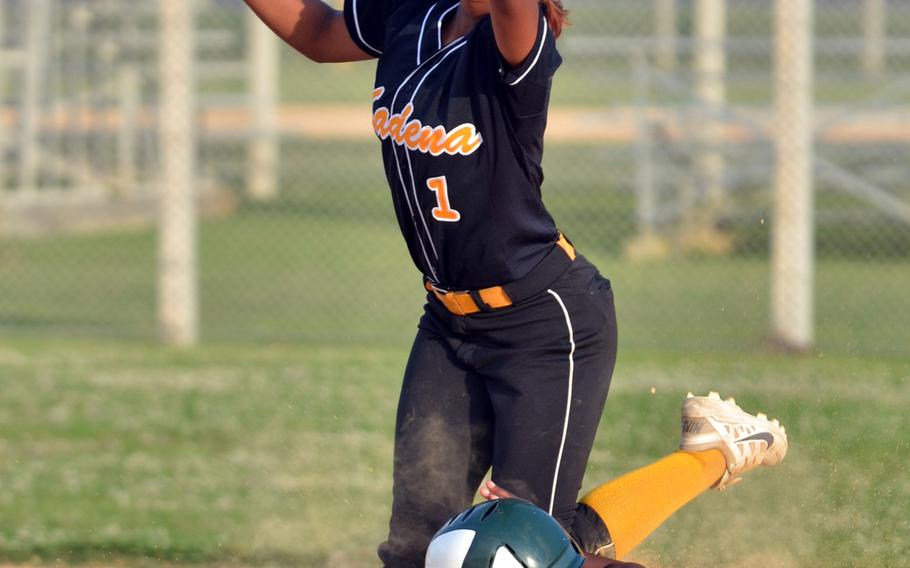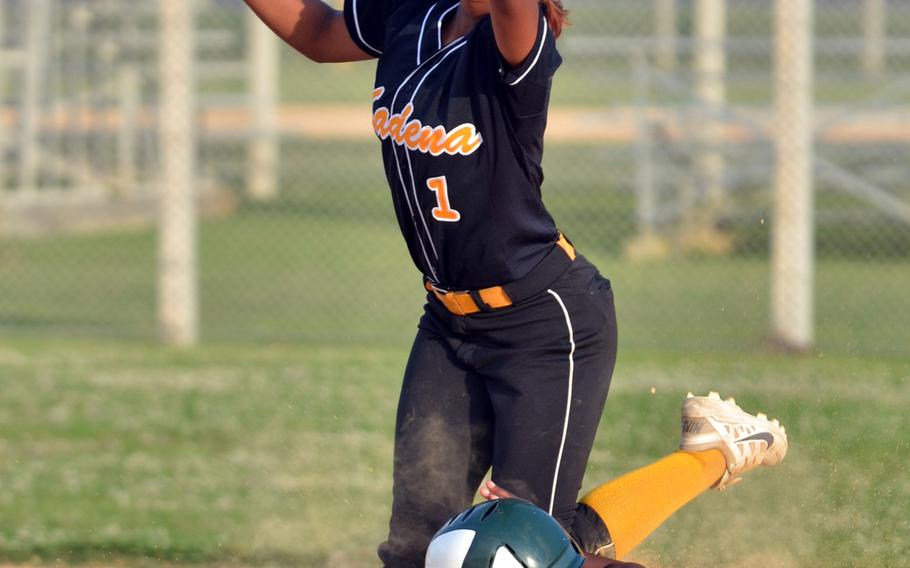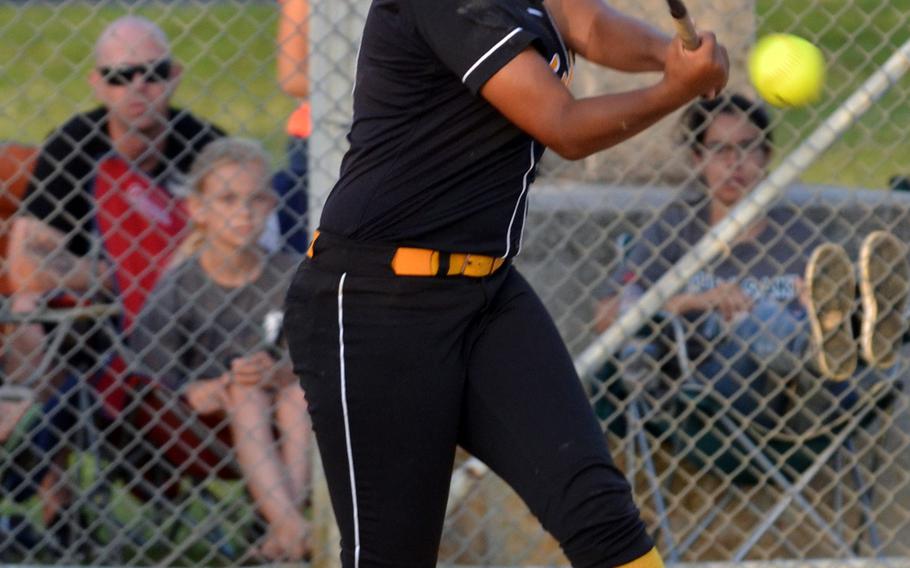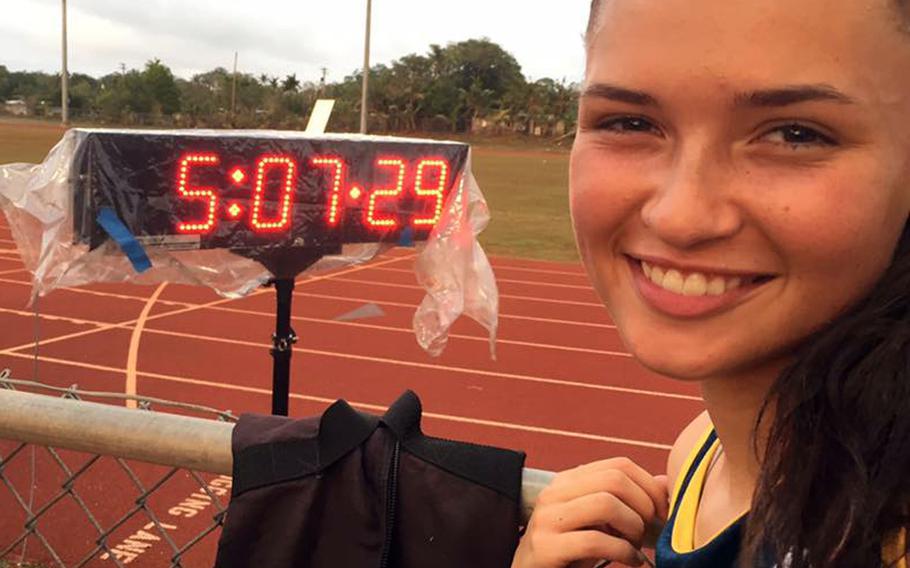 KADENA AIR BASE, Okinawa – Jared Jaramillo has only played for Kadena baseball for the last two months after transferring in April from North Carolina.
He paid his first big dividend Friday as the Panthers won the Okinawa series for the third straight season.
The senior right-hander pitched a no-hitter and helped himself with two hits and two RBIs as Kadena blanked Kubasaki 9-0 in Friday's regular season finale.
"I'll take him for one season," coach Boe Roberts said. "He pitches well, he strokes the ball pretty well. He did a lot of work tonight."
Jaramillo gave up no walks and struck out 13 in seven innings.
He allowed just two baserunners. In the fourth inning, Hunter Chipman reached on an error and Collin Champion got on board when Chipman was ruled out after interfering with Champion's infield grounder.
Cody Sego went 3-for-4 with three RBIs, Sam Jensen drove in two runs and Justin Wilson tripled in a run for the Panthers, who beat the Dragons three of the four times they played. It's the sixth time in 14 seasons of baseball on Okinawa that Kadena has won the district title.
"I'm pretty proud of our kids, especially for a young team," Roberts said. "Adding Jared complements our hitters. Tonight, we hit well, we fielded well, we ran the bases well; we finally got the complete game we were looking for."
Panthers softball takes 1-0 leadOne of coach Kelli Wilson's worries entering the season was whether two-time defending Far East Division I Tournament champion Kadena had enough pitching. Cassidy Delatte has gone a long way toward easing those worries in her two starts so far this season.
Delatte, a sophomore right-hander, scattered four hits and survived seven walks and Rheagan Wyche broke open the game with a three-run second-inning double as the Panthers beat Kubasaki 8-2 in Friday's Game 1 of the best-of-three Okinawa finals.
"She came through," said Wilson of Delatte, who's 2-0 in her two starts. "She realizes that we need her. It's nice to have pitching."
Delatte pitched on Kadena's junior varsity last season and moved up to the A squad as the second option behind No. 1 starter Savannah Sparrow, who's also a sophomore.
"They're young," Wilson said of a team that entered the season with just three seniors. "They're doing well, they're making adjustments, they're trying hard; that's all you can ask for."
Guam sophomore breaks island record in 1,500Emma Sheedy said she'd wanted to break the island record in the 1,500 all season. On Friday, the Guam sophomore distance specialist not only beat the island mark by more than four seconds, she topped her own personal best by nearly six.
Sheedy clocked 5 minutes, 7.29 seconds in the league's sixth and final regular-season meet, held at Okkodo High School.
The old island record was 5:11.47, set last season by John F. Kennedy's Alison Bowman. Sheedy's previous personal best was 5:13.27 set two weeks ago.
"I've been working toward this record all season and my goal was to break it," Sheedy said. "I'm very excited."
She said she wasn't focused much on her lap times as Friday's race progressed, but when she saw the clock hit 5 minutes during the final 100 meters, "I had to push myself harder," she said.
Another island record fell in the 400 on Friday, broken by JFK senior Regine Tugade, the northwest Pacific record holder in the 100 and 200. Tugade clocked 57.89, breaking the mark of 59.49 run by Guam's Christina Francisco.
It was only the second time that Tugade, a short-sprint specialist, had ever run the event; she was timed in 1 minute, .78 seconds last May 22.
"I was really motivated by the sense of urgency; this was my last chance to run it," Tugade said.
---
---
---
---