Kadena throttles Kubasaki in Okinawa opener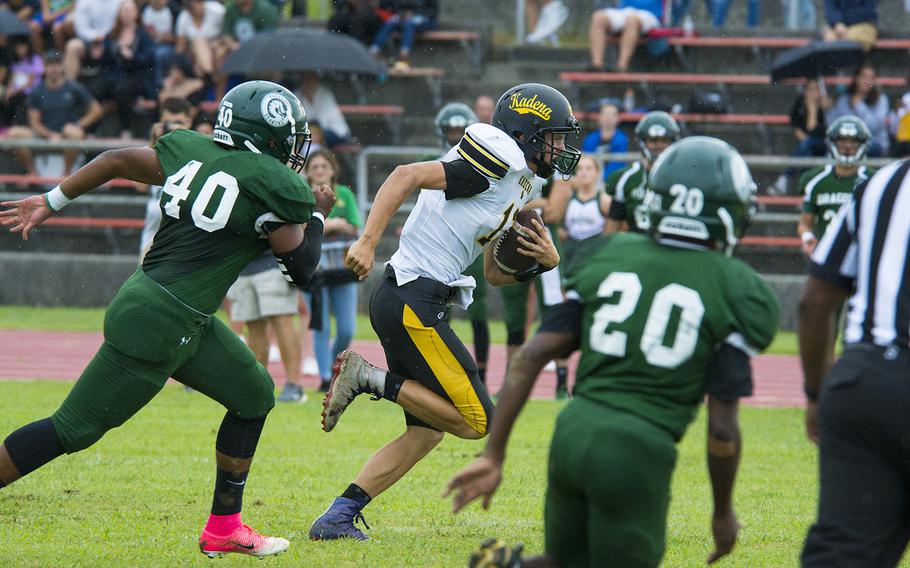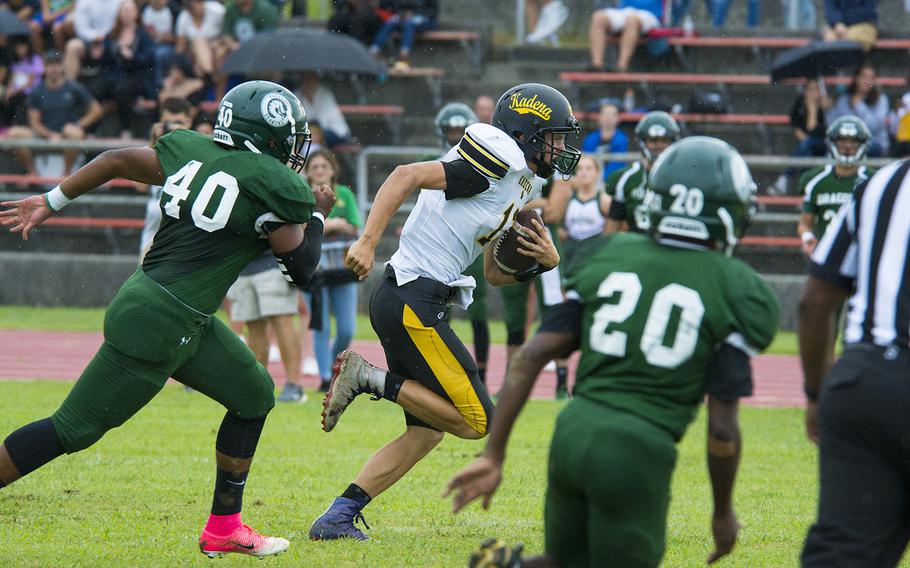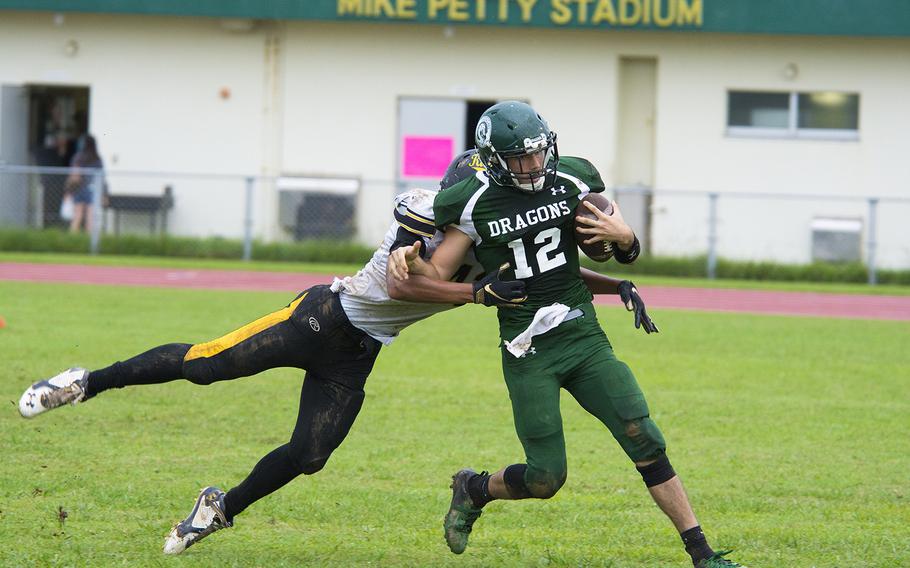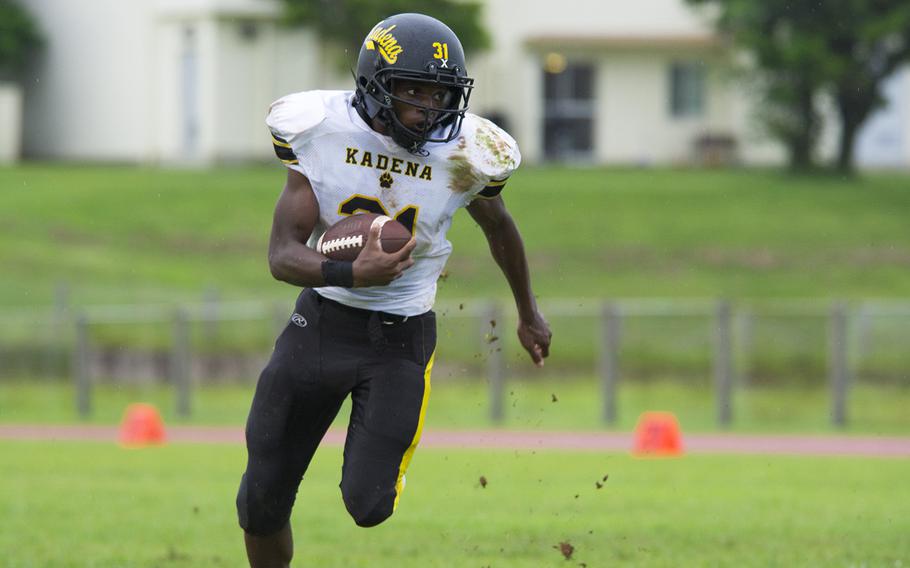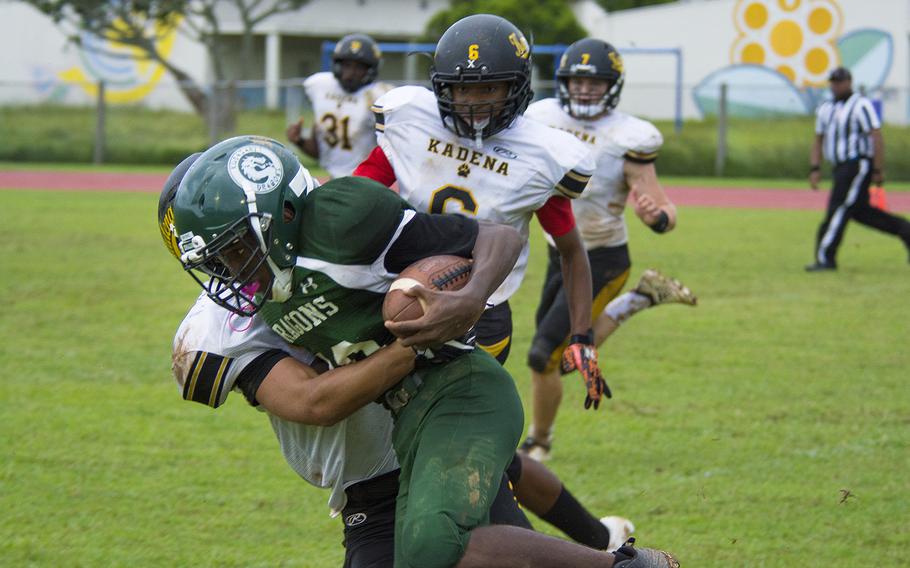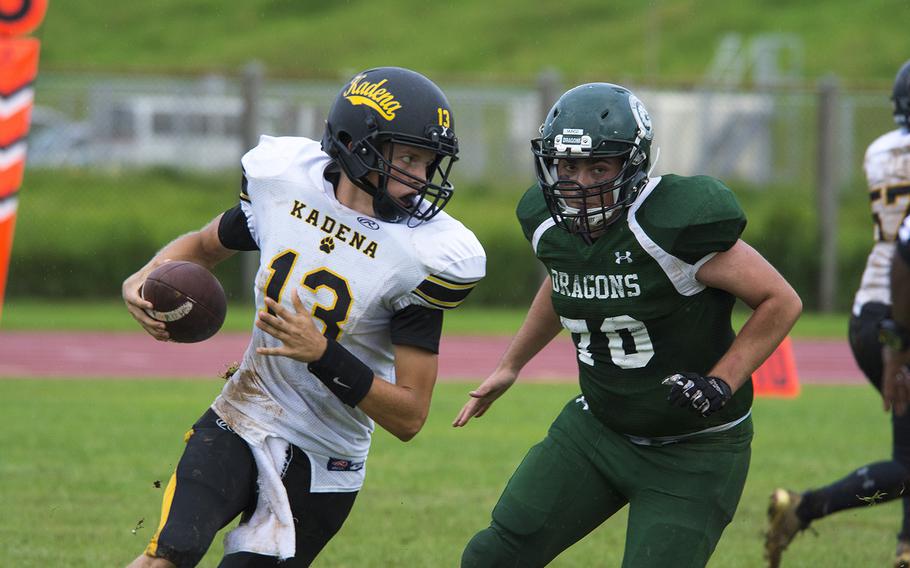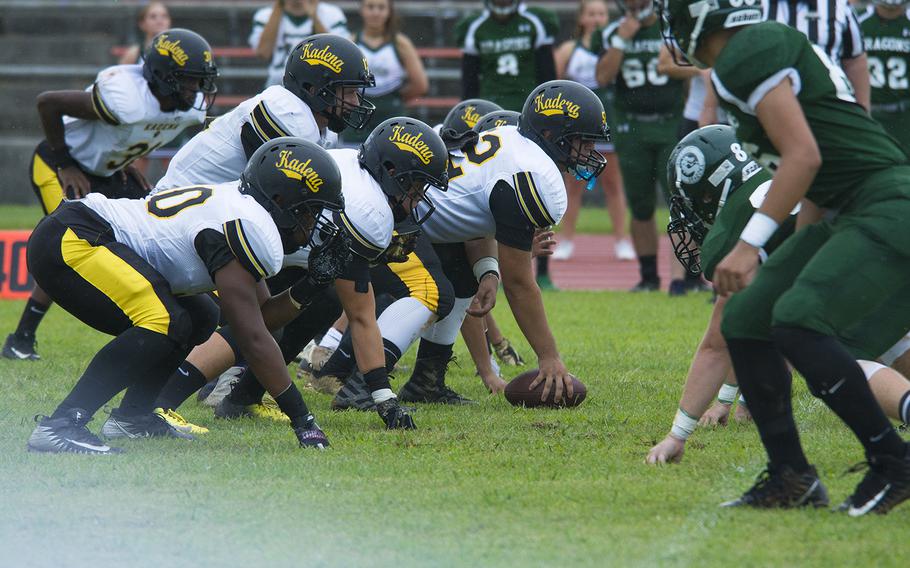 CAMP FOSTER, Okinawa – Mike Petty Stadium was quite windy and wet in the aftermath of Typhoon Lingling. And Kadena missed several chances to put points on the board thanks to too many penalties, coach Sergio Mendoza said.
But the Panthers spread the wealth, with three running backs each scoring one touchdown, and Kadena otherwise got off to a good start after a 20-0 win Saturday at Kubasaki.
"It was a good start, but we could have done a lot better," Mendoza said of the season-opening game in the 14th season of his tenure as Panthers coach.
Kadena scored all its points in the first half, with Alphonso Mendez, Trent Fowler and Xavier Peace each rushing for touchdowns and Isaac Yanez scoring a two-point conversion.
"But we left 21 more points out there, called back on penalties," Mendoza said. "And the second half was atrocious with penalties. We have to become faster, sharper, more disciplined if we're going to compete for the (Far East) Division I title."
Defensively, the Panthers held the Dragons to just 64 yards of offense. Caleb Wise and Noah Ricafrente each had six tackles. Ricafrente and Marques McDonald each had fumble recoveries and Wise blocked a punt.
Fowler paced the Panthers with 63 yards on 14 carries, Yanez added 59 on five attempts, Peace 52 on just three tries and Mendez 49 on 10 carries in a balanced rushing attack.
"We tried to spread the ball around," Mendoza said.
The Dragons, meanwhile, couldn't get anything going on offense, rushing 15 times for 54 yards and completing just two passes for 10.
"Give credit to that stingy, fast-flowing defense on the other side," said Kubasaki coach Fred Bales. "Hats off to Kadena. They played very well and deserved to win."
The bright spots for the Dragons came on defense. Haydn Peterson had a team-high 12 tackles, James Ellison had seven, Jamie Byrd six and Ruben Saavedra five tackles and a fumble recovery. Micah Truman intercepted a Panthers pass.
Kadena will take its 1-0 record into a home game Saturday against Humphreys, which will make its season debut after having its Saturday home friendly against Samsung canceled by the typhoon. Kickoff is 5 p.m. at Ryukyu Middle School.
"Our team has cohesiveness," Mendoza said. "We had first-game jitters, but we're going to get better. I think we'll have a good team this season."
The Dragons will also play host next weekend, taking on defending Far East D-I champion Nile C. Kinnick at 6 p.m. Friday.
"I'm proud of our guys," Bales said. "We fought hard, we tied them in the second half. We just have to find a way to put some offense together. We competed. And we have to be able to compete in order to win."