Kadena sports new QB, but fields plenty of familiar faces
by
Dave Ornauer
August 16, 2018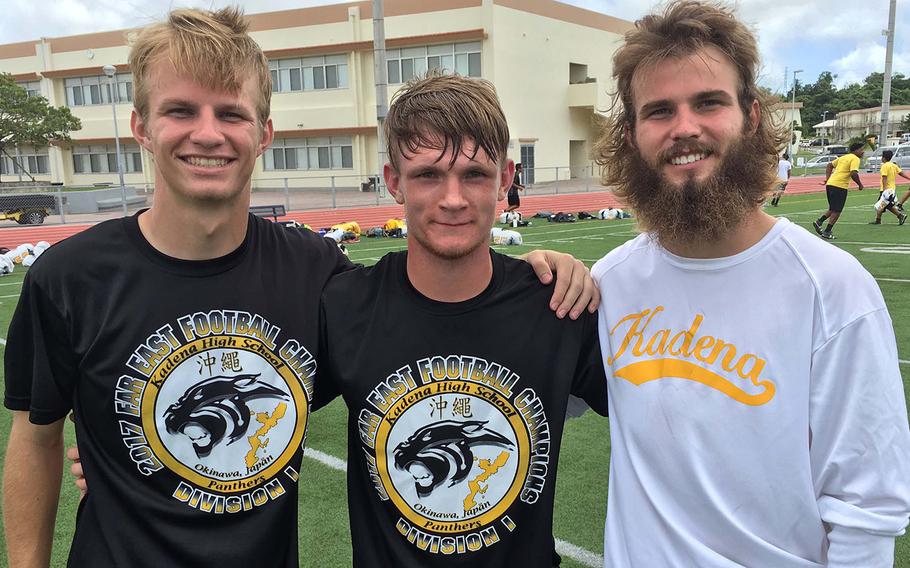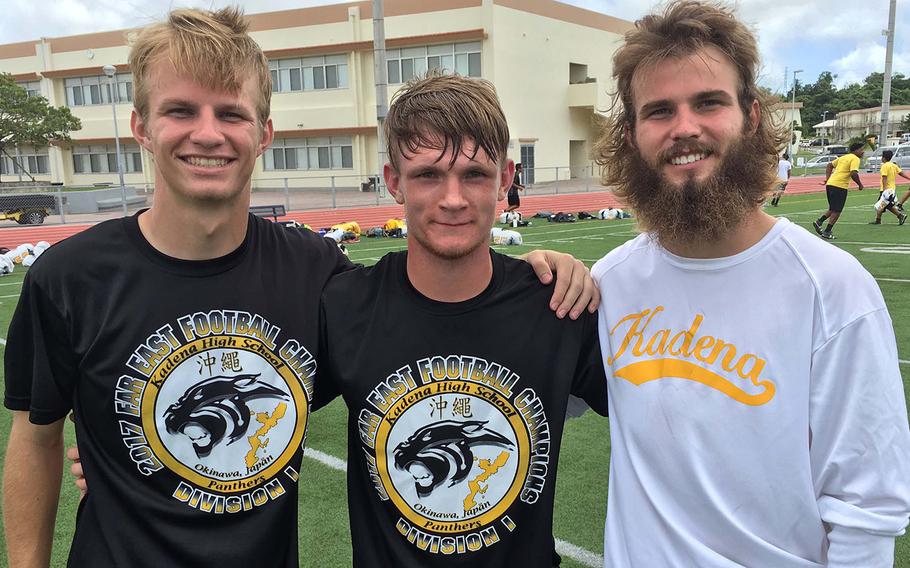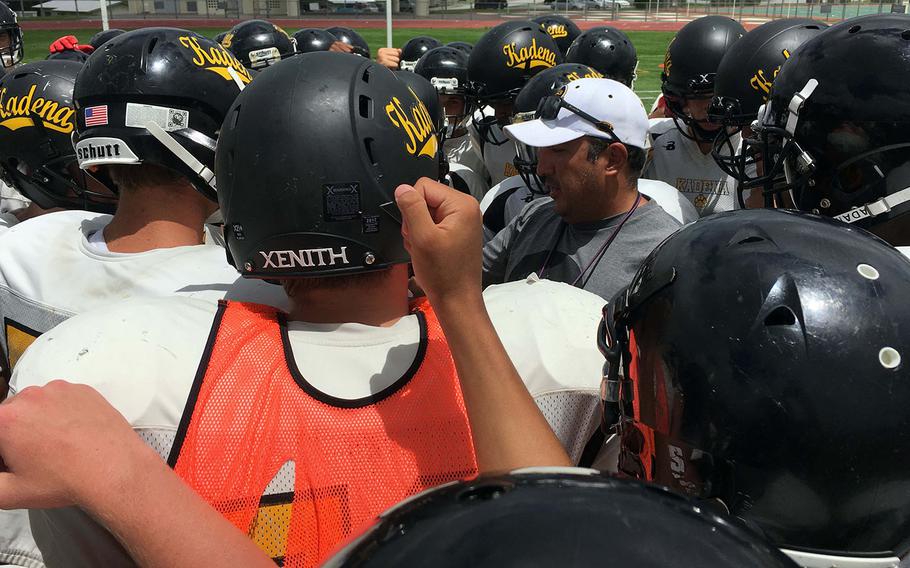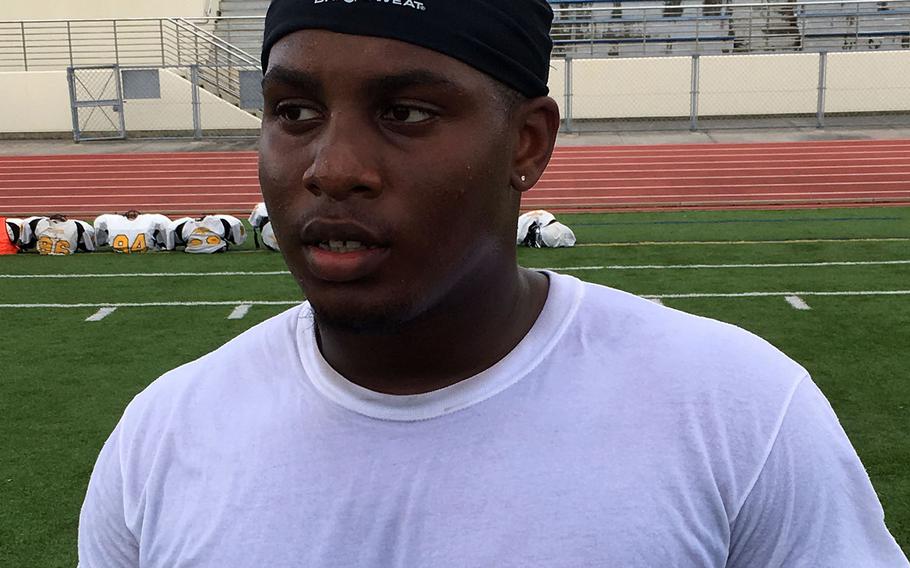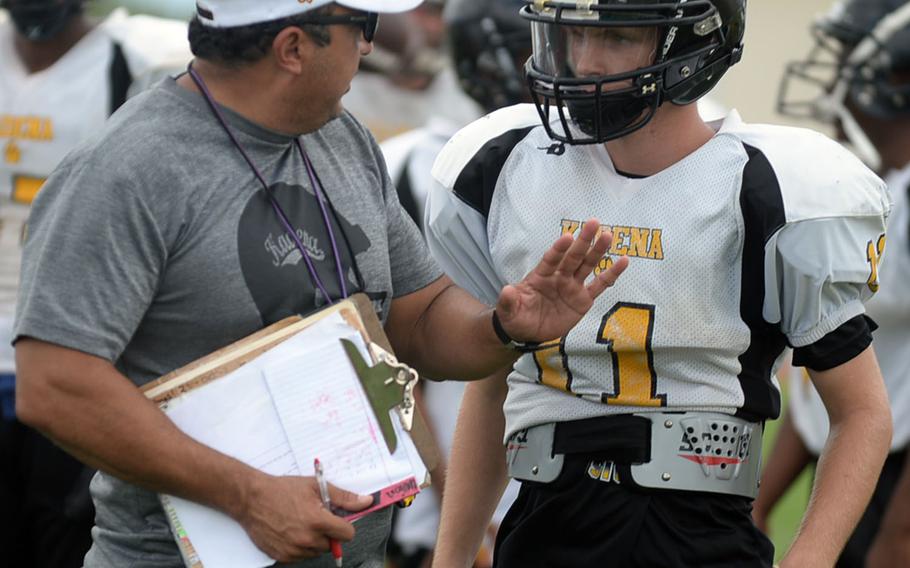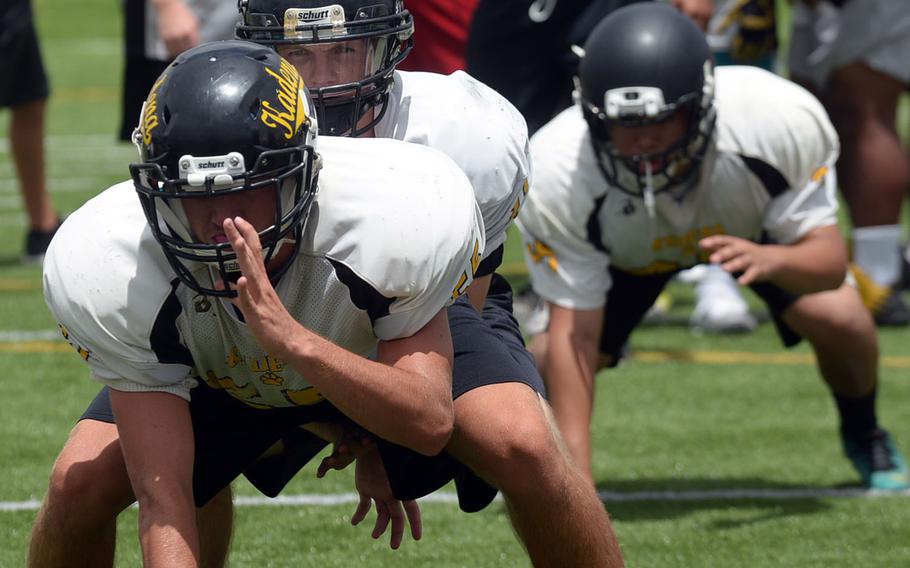 Third in a series of looks at high school football camps across the Pacific theater.
KADENA AIR BASE, Okinawa – So what does coach Sergio Mendoza do to replace a guy upon whom he's relied to lead his Kadena football team the last four seasons?
Go to the guy who served as an understudy for the last two seasons. Wyatt Knopp, a junior, steps into the shoes of the graduated Cody Sego for a Kadena team otherwise flush in experience at most positions and appears solidly in contention to repeat their Far East Division I title.
"It's hard to get another Cody," said Mendoza, in his 13th season at the helm of the Panthers, who've won a Pacific-record six Far East D-I titles under his tutelage. Sego quarterbacked the Panthers to three of those titles and to four D-I title-game appearances in his years at Kadena.
"But Wyatt has been with us for three years and he's ready to show what he can do. He's a fast learner, a quick study."
Though they can't suit up and play alongside him, Knopp does have Cody and his older brother Justin, Class of 2014 and one of Kadena's career rushing leaders, to help mentor him before they depart Kadena.
The current backfield of seniors Eric McCarter and Uriah Morris return with a heap of yards under their belts: A combined 1,683 yards and 20 touchdowns on 163 carries.
They were instrumental in Kadena's 23-22 comeback win at Nile C. Kinnick in the Far East D-I title game. McCarter's two-point conversion following Cody Sego's 9-yard touchdown run as time ran out capped the rally.
"Almost the same line" returns from that game, Mendoza said. "We're going to have some new kids helping out in the line, and some others who are green but they have a lot of speed and they're going to help us."
The transfer plane also helped the Panthers, bringing them senior linebacker Logan Ferch from Yokota, along with his father Steven, who's serving as an assistant coach. Chase Salas, a sophomore, has moved in from Las Vegas.
The fact that Kadena inherits the traditional bull's-eye that goes with being the champion team doesn't bother the Panthers that much, Morris said.
"We were putting in some pretty hard work; now, we're working even harder than ever," Morris said. "We have some good skills players, a lot of good linemen and we're putting in some new aspects that people haven't seen before. We have a lot more ability than we did last year."
It will be a different sort of D-I schedule for Kadena, which faces opponents it has either never seen or hasn't played for a long time.
The Panthers visit Humphreys, new to D-I, on Oct. 13, then entertain Guam High on Nov. 3. The last time they've faced the Panthers was a 34-20 win at Kadena in 2010. Kadena travels to Yokota on Sept. 29; Yokota returns to Division I after four years as a small school.
"This is good football," Mendoza said. "There isn't chopped liver anywhere in the Pacific. We've got some good games. We need to grow up pretty fast."