Kadena's Ray races to best time in DODEA-Pacific this season
---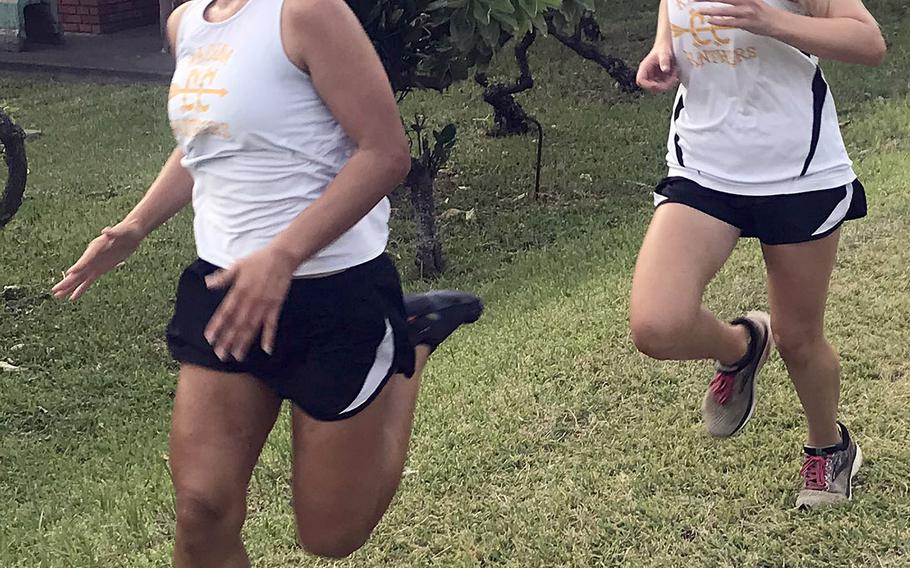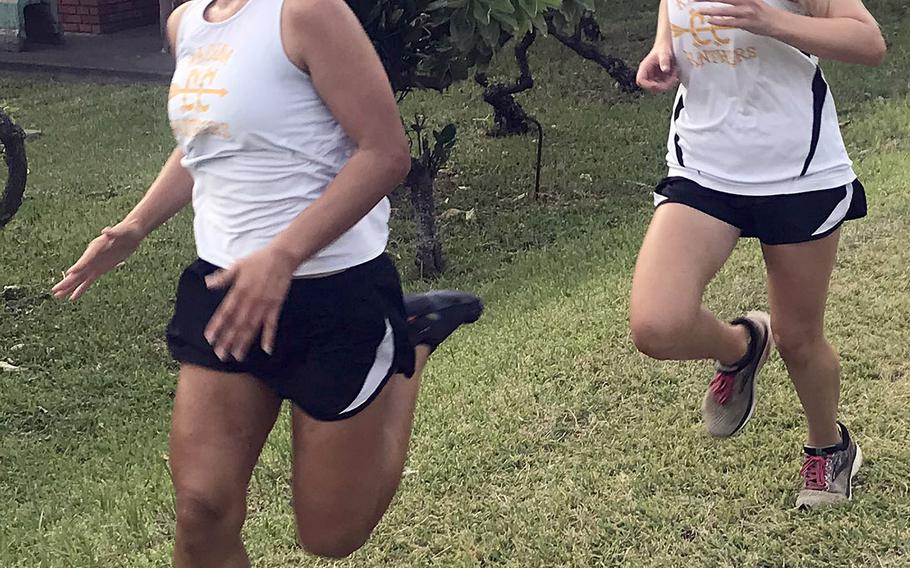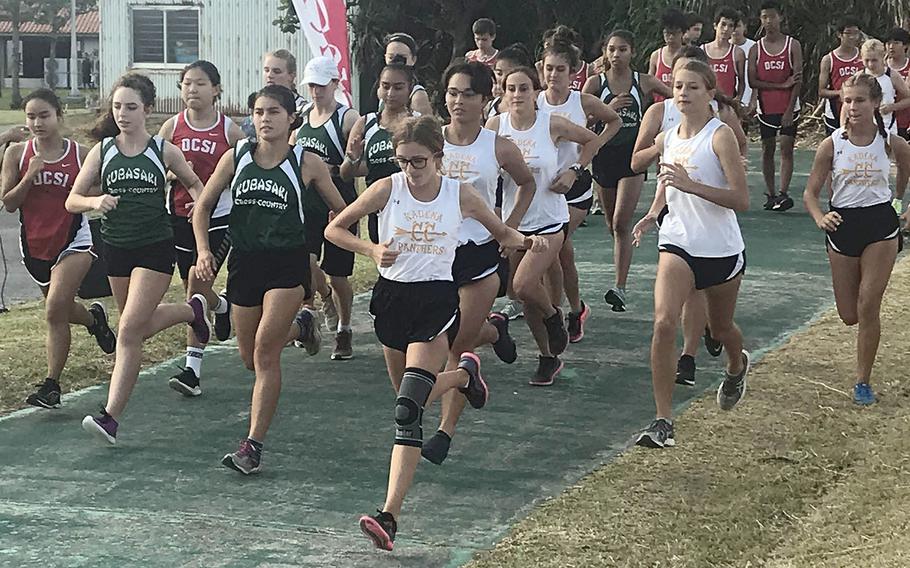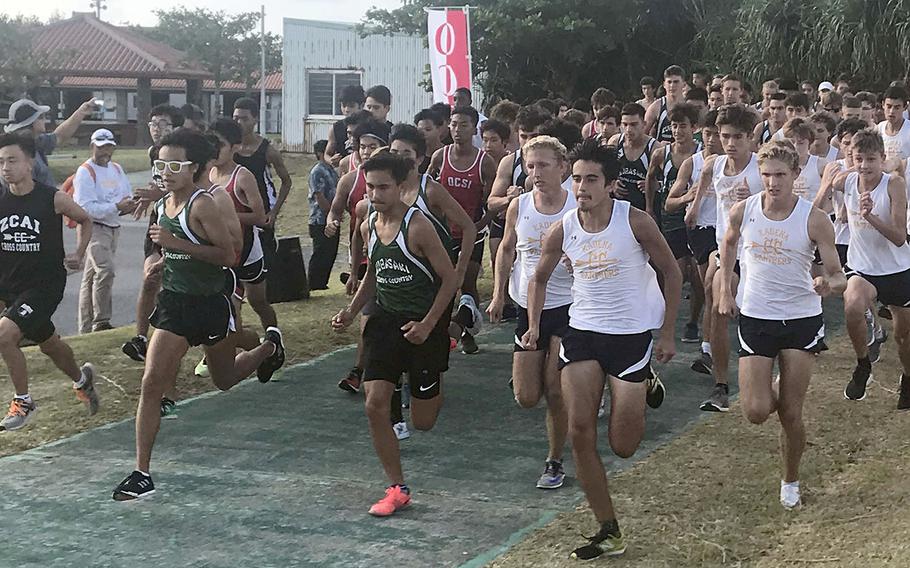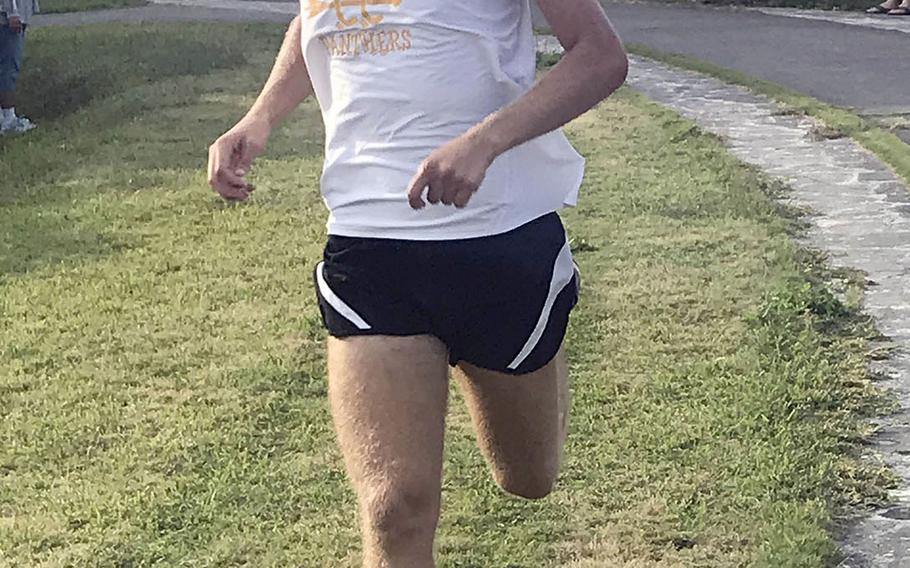 CAPE ZANPA, Okinawa – In winning the Okinawa district finals, Kadena's Will Ray shattered the six-year old district record for boys, set a Pacific best for this season among DODEA-Pacific runners and led the Panthers to the team title.
The latter, Ray said after the race, was foremost on his mind, the team winning and preparing for the Far East meet Nov. 4-5 at Misawa Air Base, Japan.
"I'm thinking about pushing my team," Ray said, adding that individual district goals "come second" in his mind. "I wouldn't be here without my team."
Kadena's Isamar Vargas, the girls champion, seconded that emotion after she crossed the finish line on a warm, windy, cloudy Friday afternoon at the Zanpa Point 3.12-mile lighthouse course.
"I hope we do really well," Vargas said of the upcoming Far East meet. "Every one of us works hard."
What each of the champion runners did not say, their coach, Seth Renquist, more than made up for at the finish line of the race course.
"It's going to be neat to see what they can do at Far East," Renquist said. In particular, Ray, who has attended stateside camps as well as the Air Force Academy camp, has "brought a lot of good energy to the team and some techniques we didn't have before."
Ray chipped away at his personal-best times throughout the season. After posting a second-place finish in the season-opening race at Kadena, he stayed unbeaten the rest of the way and on Friday beat his own personal best by more than 7½ seconds.
His time of 16:03.45 beat the old district record of 16:08.0 set by Kadena's Andrew Kilkenny on Oct. 16, 2013.
Friday's Okinawa finals were the third of five scheduled district championships scheduled in the run-up to the Far East meet Nov. 4-5 at Misawa Air Base's Gosser Memorial Golf Course.
The Kanto Plain finals begin at 10 a.m. Saturday at Tokyo's Tama Hills Recreation Center. The last district final - the Korean-American Interscholastic Activities Conference finals at Korea International School in Pangyo - takes place Nov. 2. ornauer.dave@stripes.com Twitter @daveornauer
---
---
---
---