Prep roundup
Kadena's Morris among those making big strides in track
by
Dave Ornauer
May 4, 2019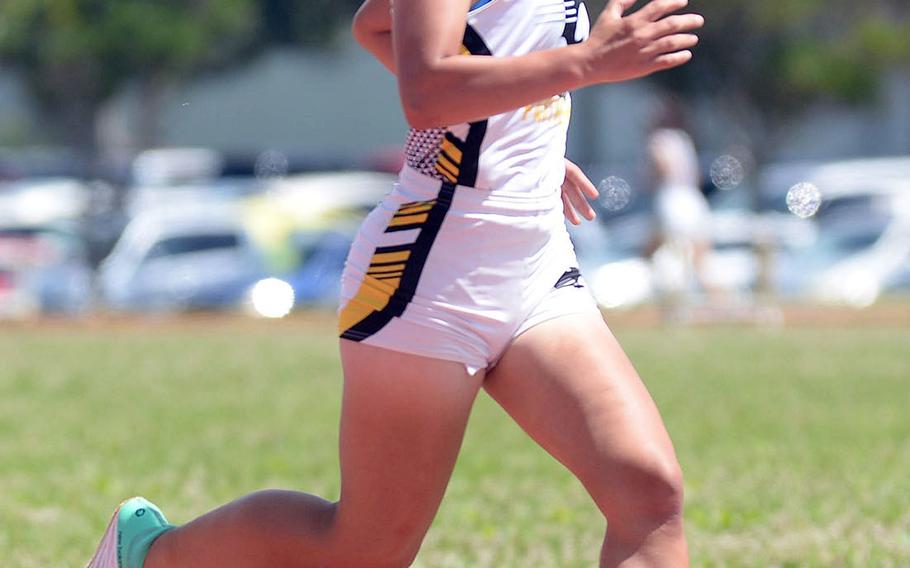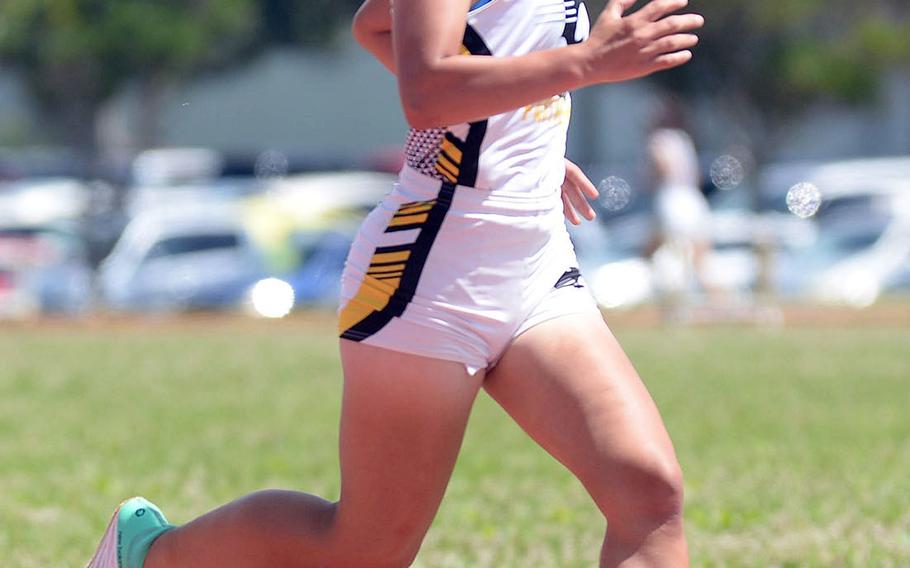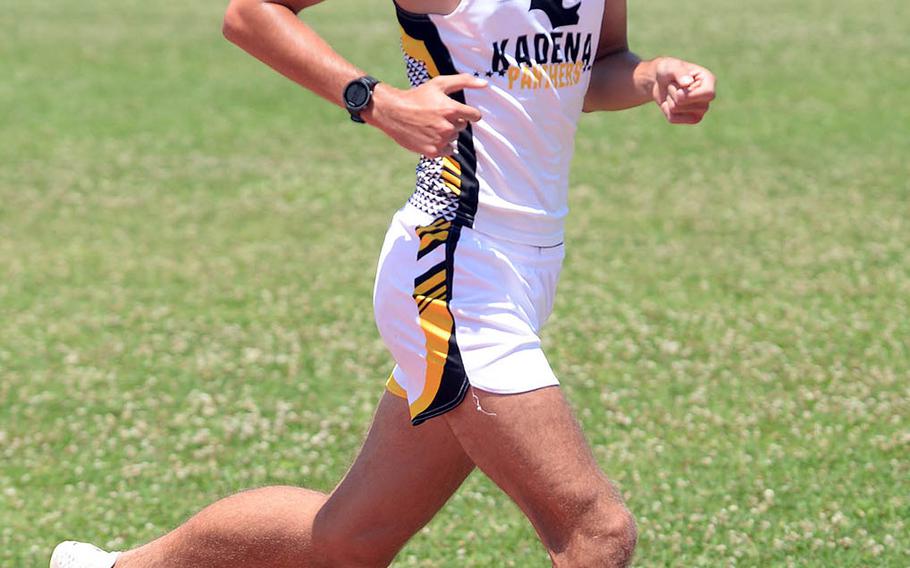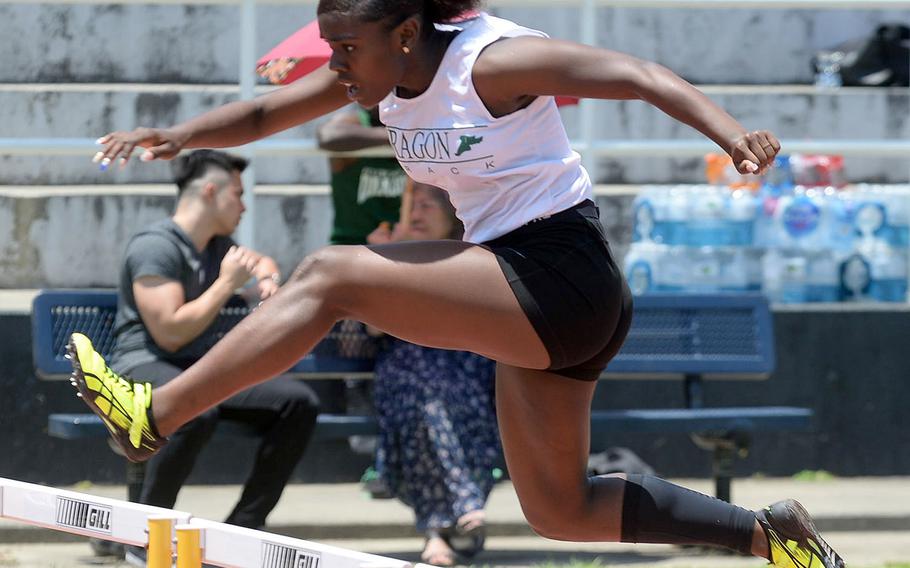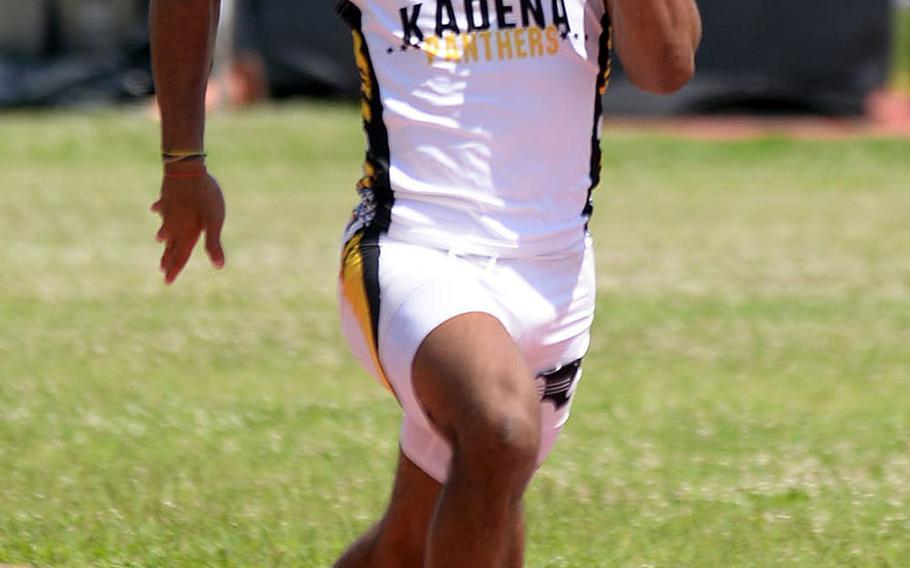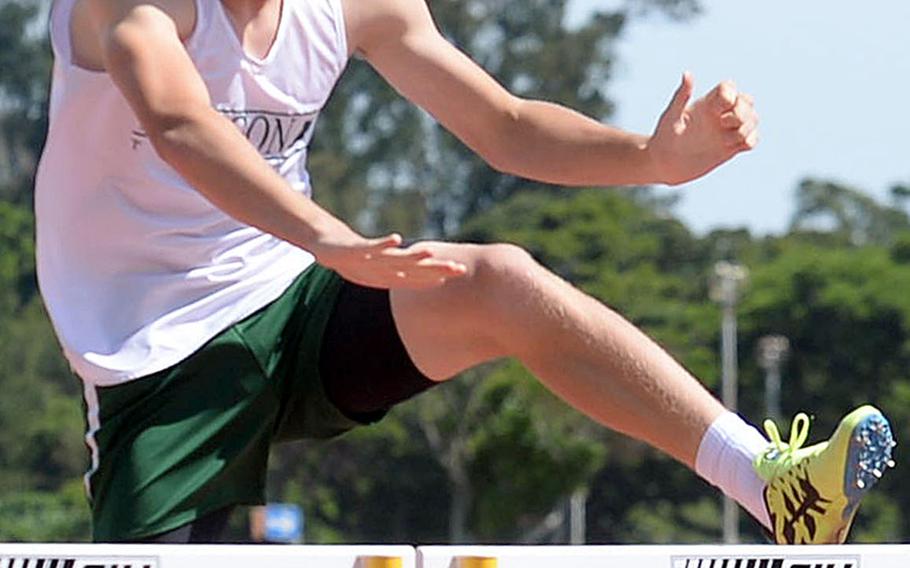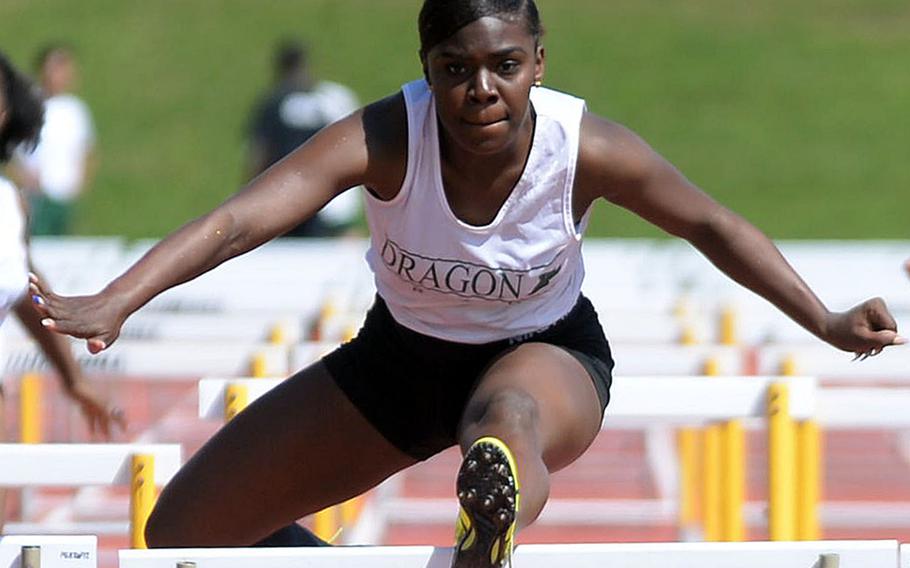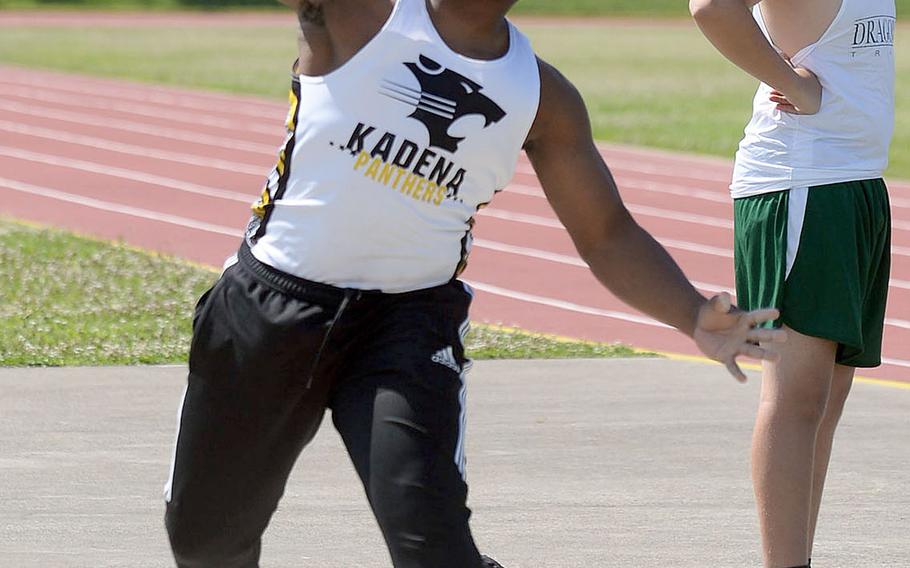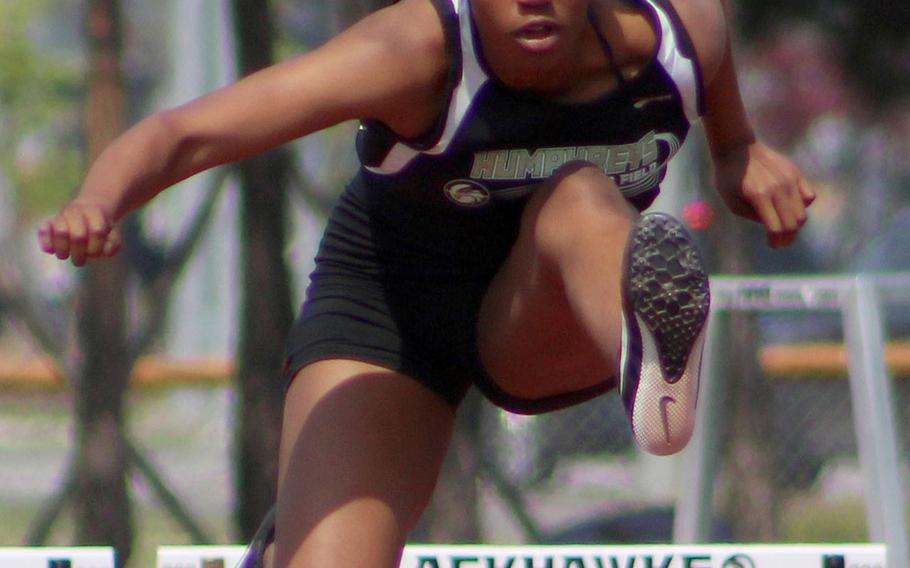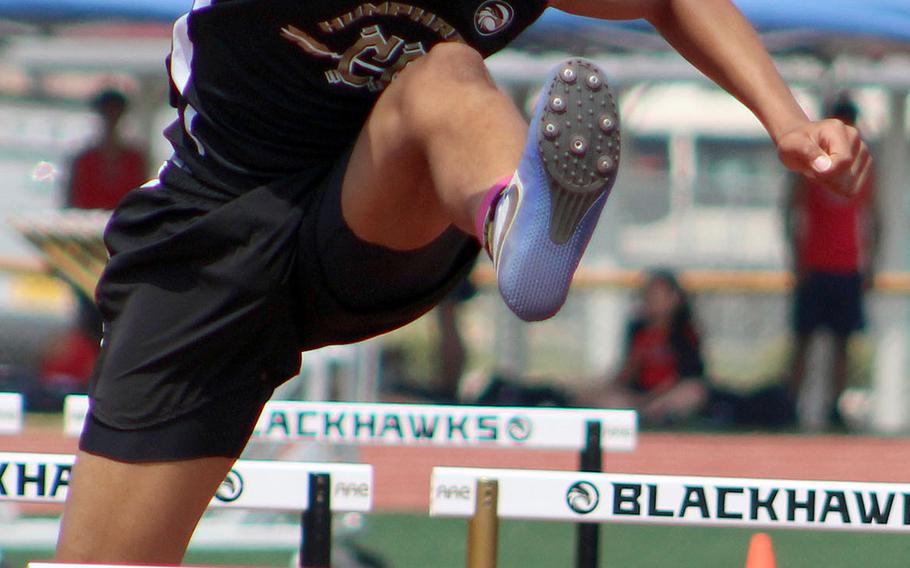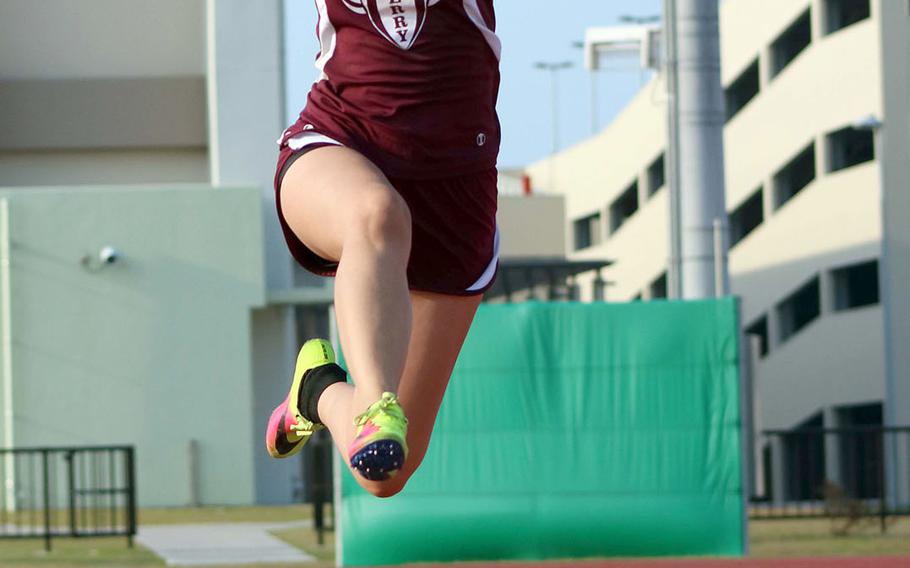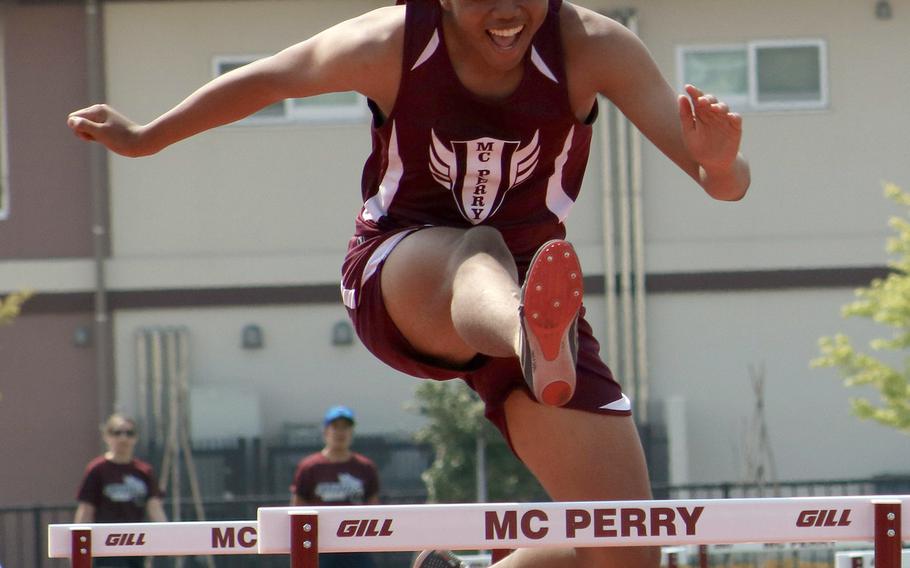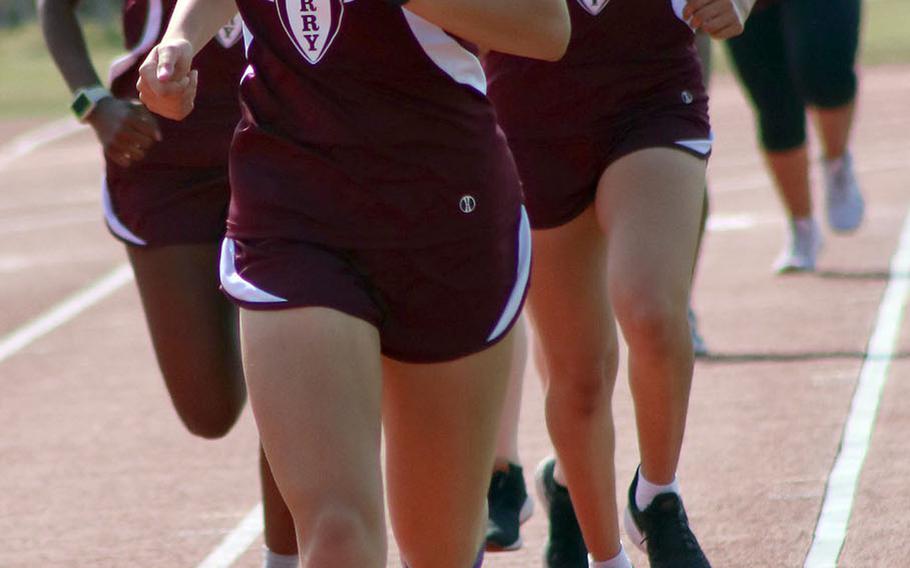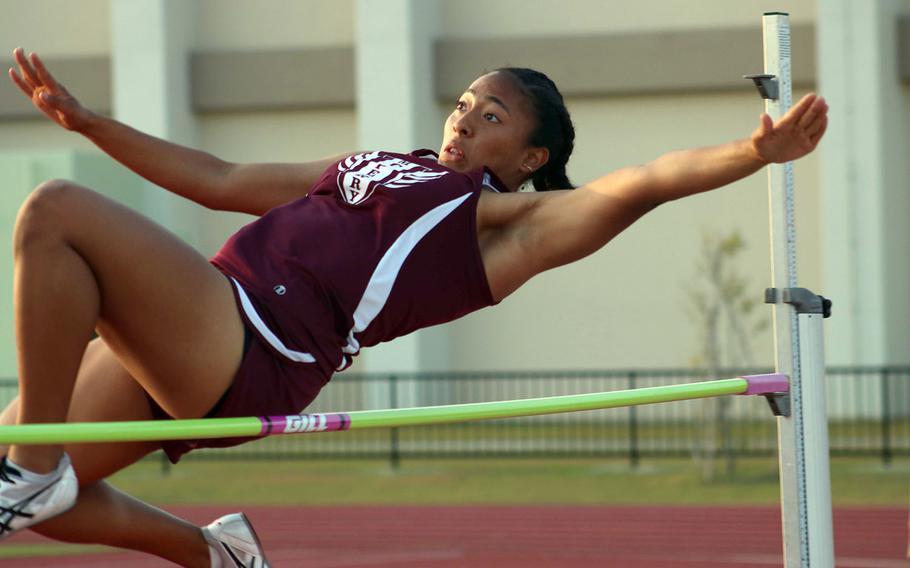 KADENA AIR BASE, Okinawa – He can only wonder, Uriah Morris says, how far he could put the shot had he spent all four of his high school years at Kadena in track and field.
The senior demolished the island record in the shot put by 3.3 meters in Saturday's Okinawa district finals, reaching 15.15 meters on his first of three attempts.
The old record was 12.12 set by Kadena's Marquis Newton 13 years ago. Morris' mark would exceed the Far East meet record of 15.11 set by David Davison of Seoul American four years ago.
This is just Morris' first season of track and field; prior to this season, he played baseball.
"I wish I'd have done it all four years," Morris said, adding that if he had begun throwing as a freshman, he feels he could have reached between 17 and 17.5 meters, which would easily beat the Pacific record of 16.16 by Rene Delmar of Guam in 1980.
"I have a lot of fun doing this," Morris said. "I think I can get to 16 before the season ends."
Kadena throws coach Reginald Wynn also coached Davison at Seoul American before transferring to Okinawa, and says he remains in touch with Davison, with the discussion revolving around Davison's record and Morris' chances of breaking it.
"Davison was just brute strength; Uriah has better technique," Wynn said, adding that Morris "being a natural athlete helps."
Morris' shot-put mark was the only district record broken during Saturday's meet. According to league rules, district records can only be broken during the district finals.
Morris also won the discus with a throw of 35.13 and was one of six multiple winners.
Senior Kadena teammate Eric McCarter remained unbeaten this season in the 100 and 200, but says he's also taken a shining to the 400, which he won Saturday with a time of 52.11 seconds. He also anchored Kadena's winning 400-meter relay team.
"The more I run it, the more it's becoming one of my favorite events," McCarter said of the 400. "It's more challenging (than the 100 and 200), it makes me push myself more."
And Kadena head coach Doyle Robertson says the best may be yet to come. "The long sprint is still new to him," Robertson said of McCarter. "Once he really learns to run it, he'll be dangerous."
Capturing a sweep of the girls 100 and 300 hurdles was Jaidah Davis of Kubasaki, who's been getting help from Far East 100 record holder Ja'Tavia Callier, who graduated from Kubasaki last spring. Davis says she wants to top Callier's Far East meet mark of 14.96.
"I'm going to give it my all," Davis said.
This was the second year that the district finals were held prior to the final deadline – May 6 this year – for athletes to qualify for the Far East meet May 22-23 at Yokota.
For those who'd already qualified for Far East, Saturday served as a platform for athletes to take a shot at a better seed time in the Far East meet, such as Kadena senior distance specialist Hayden Bills.
"Today, I raced to get a better seed," said Bills, who won both the 800 and 1,600 and finished third in the 3,200, behind teammates Guy Renquist and Rockwell Tobler.
Other multiple winners were Kubasaki's Nala Gardner in the 100 and 200, Zion Christian's Alayna Johnson in the high jump and 800 and Okinawa Christian's Phebe Fox in the 400 and shot put.
Williams has Pacific's top 100-meter markCAMP HUMPHREYS, South Korea – In Friday's Korea Last Chance Invitational, Humphreys' Tevijon Williams assumed the mantle of Pacific's fastest human, running the 100 meters in 11.18 seconds, edging McCarter, who had held the title at 11.30 most of the season.
Williams, a freshman, is now the third-fastest American student overseas, behind Donavin Robinson of Aviano, Italy (11.03) and Axel Vajc of Frankfurt International (11.17). The Pacific record is 10.78 set three years ago by Nile C. Kinnick's Jabari Johnson.
Among other performances Saturday, Humphreys' Junior Gregory ran the 300 hurdles in 40.72, coming within 1.5 seconds of the Pacific record of 39.25 set 18 years ago by Darrell Bradford of Simon Sanchez of Guam.
Humphreys' Quintin Metcalf won the high jump, 800 and the 1,600 relay and Cierra Dennie swept the girls hurdles. And J.B. Pope of Daegu remained unbeaten in the 110 hurdles since he began running the event last month.
Perry breaks in its new trackMARINE CORPS AIR STATION IWAKUNI, Japan – They had hoped to have E.J. King as competition, but Matthew C. Perry athletes had to settle for competing against themselves in the Samurai Invitational on Saturday - the first meet held on Perry's two-year-old home track.
In addition to late qualification, "we also wanted to give the parents a chance to see their sons and daughters run, jump or throw since most of them couldn't travel to Yokota for our other meets," coach James Perdew said.
King was slated to compete, but due to the Golden Week holiday and its associated heavy traffic, the Cobras could not attend, Perdew said.