Kadena's hopes of title defense still alive after rout
---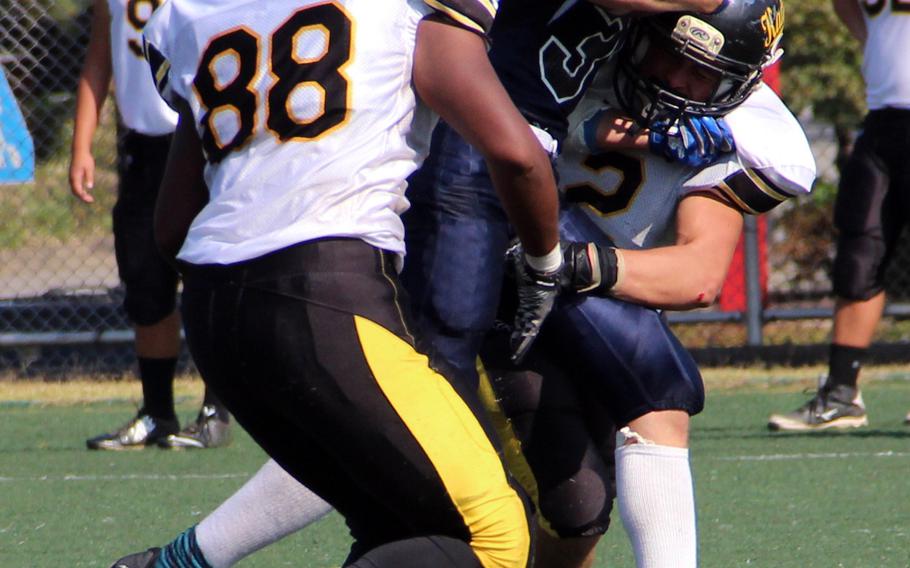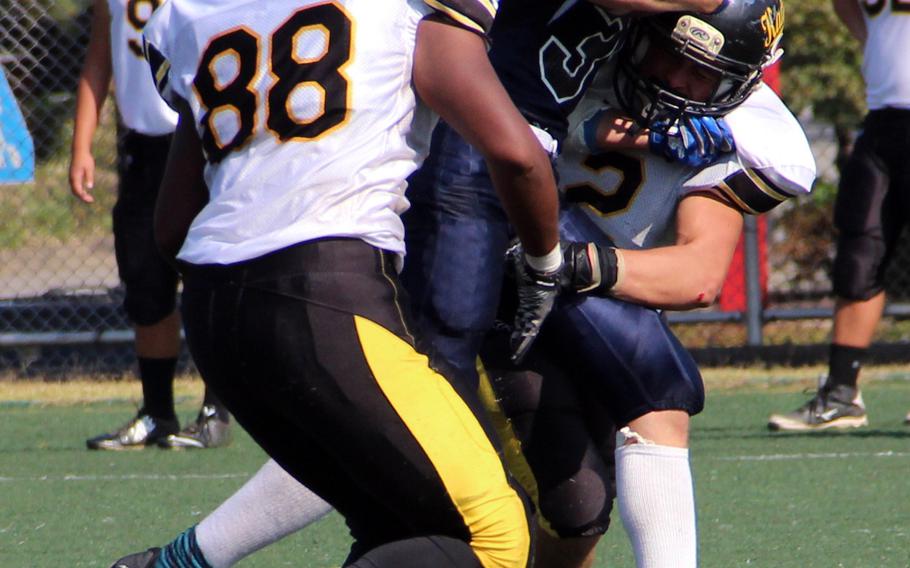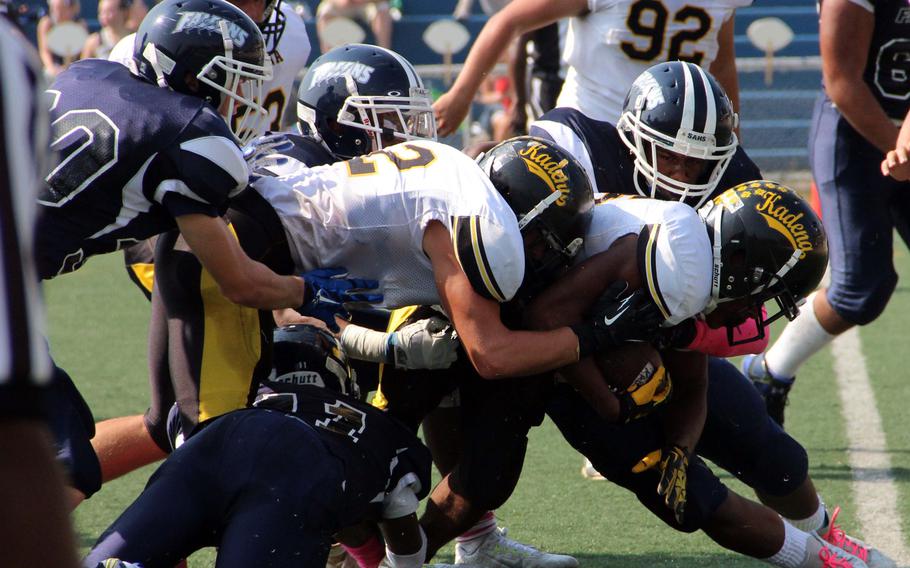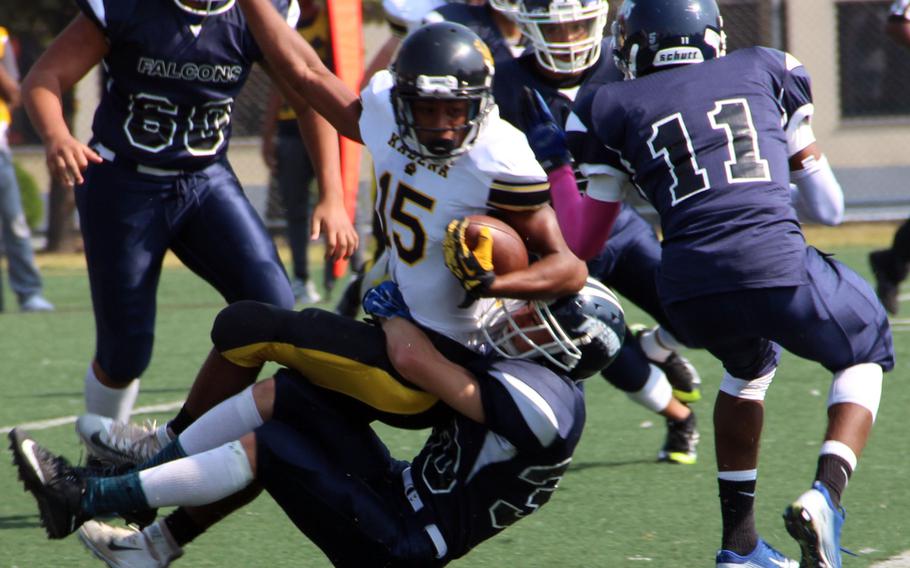 YONGSAN GARRISON, South Korea – Kadena exorcised some demons of Far East Division I title games past and got within a step of a chance to defend their current championship.
Dominic Santanelli, a senior fullback-linebacker, rushed for a touchdown and scored a safety, while Jason Bland ran for three scores, giving him a D-I-leading 14 TDs on the ground, and the Panthers routed Seoul American 37-6 Saturday at the Falcons' Sims Field, site of Kadena's 2006 and 2008 D-I title-game losses.
"It's always tough to play at Seoul American. They have a good football tradition," Kadena coach Sergio Mendoza said. "They have some good athletes, some good talent."
But Mendoza said he's seen the past three weeks a great deal of growth on the part of his players, in their bid to make it two straight D-I titles for the first time in six years. Kadena has won three games in three weeks by a margin of 72 points.
"There's been real good progression, football acumen and a stronger connection between these kids as a brotherhood," Mendoza said. "Weekly, they're maturing by leaps and bounds." And there's still room to grow, he said, given some errors that prevented Kadena from making Saturday's margin even wider. "We have so much more potential for growth," he said. "We left 14 points out there. Once we correct those mistakes, we'll be able to put a complete football game together." Kadena improved to 4-2 on the season and earned its second D-I standings point with the victory. The Panthers also swept the season series from Nile C. Kinnick while losing two of three from Kubasaki, the team the Panthers beat 41-27 for the D-I title last November. Only American School In Japan stands in the way of the Panthers' return to the D-I title game. A Kadena victory in its home game Oct. 30 with the Mustangs sends the Panthers back to the championship game on Nov. 7. But if the Mustangs can beat Kinnick on Friday and Kadena on Oct. 30, that would knock the Panthers out of the running to defend their championship. Both of those games are on the road. In addition to Bland's touchdown hat trick and Santanelli's performance, Panthers quarterback Cody Sego rushed for a score and Kadena raced out to a 23-0 lead before the Falcons were able to get on the scoreboard. Myles Haynes rushed 2 yards for a third-quarter score for the Falcons. Seoul American might have had too good a path the past couple of weeks, coach Jimbo Davis said, perhaps leading to a bit of complacency on the Falcons' part. They beat Osan 69-0 and Daegu 31-16 on Oct. 2 and 9. "It's hard to prevent that," Davis said. "You don't have to work as hard and you end up forgetting how good Kadena is." Seoul American next visits Kubasaki at 4 p.m. Saturday, the next-to-last regular-season game for the Falcons and the season finale for the Dragons. Kadena, meanwhile, gets a break after a run of four games in five weeks. "We need to rest," Mendoza said.
---
---
---
---