Kadena romps past Humphreys to grab title berth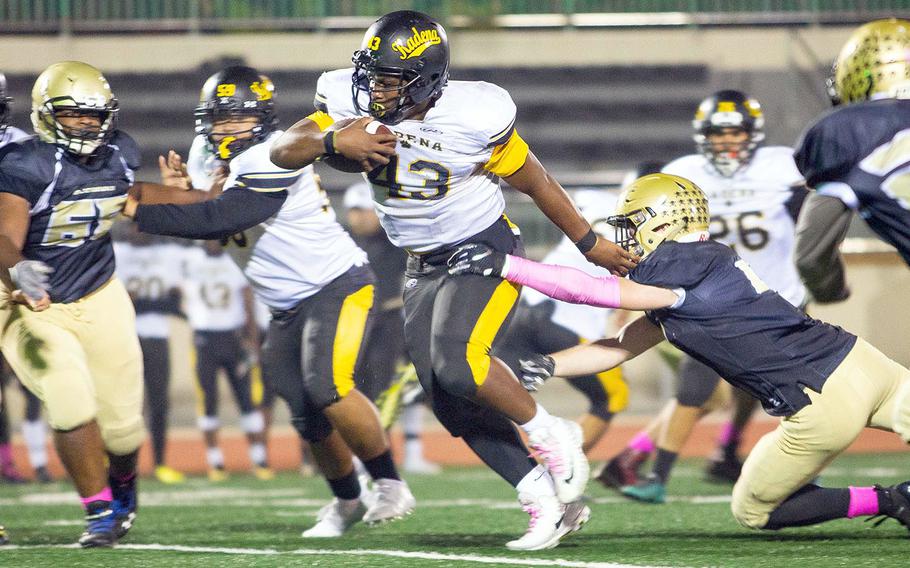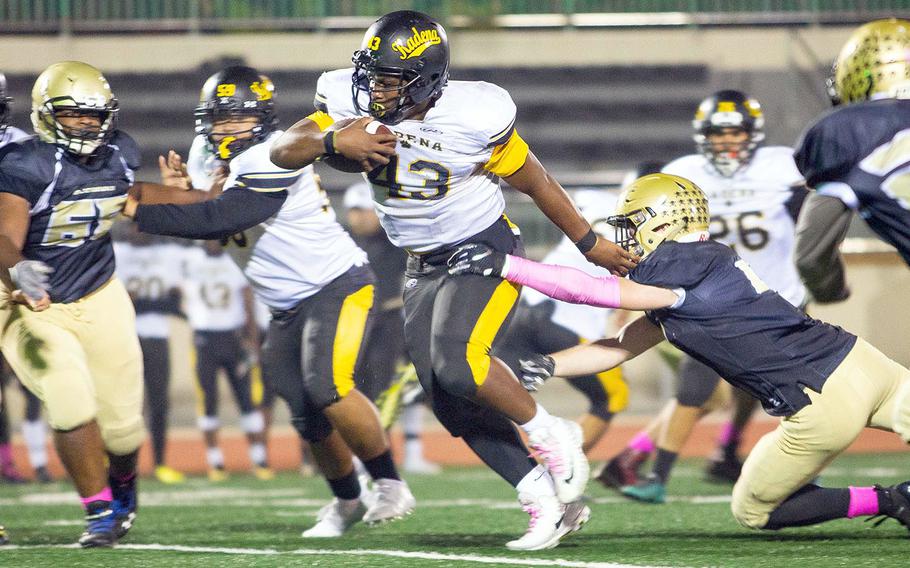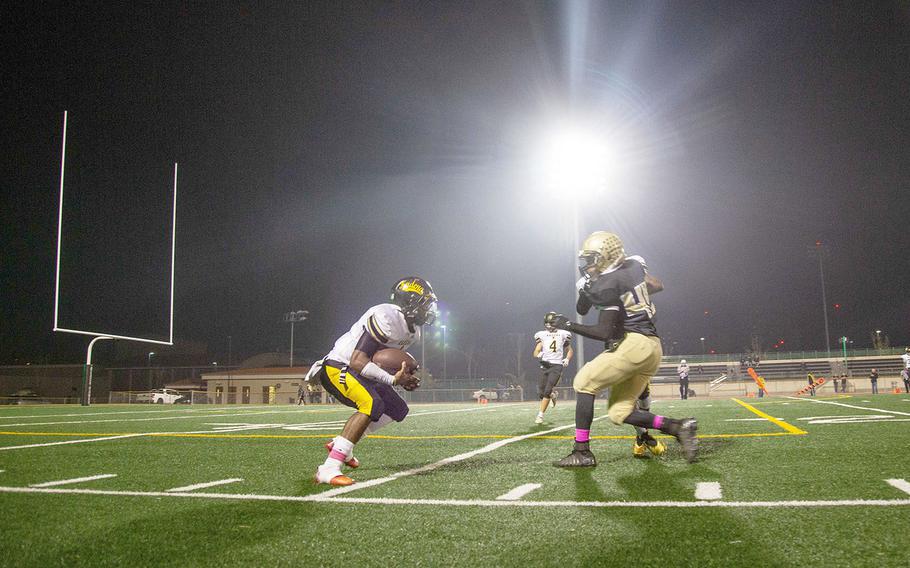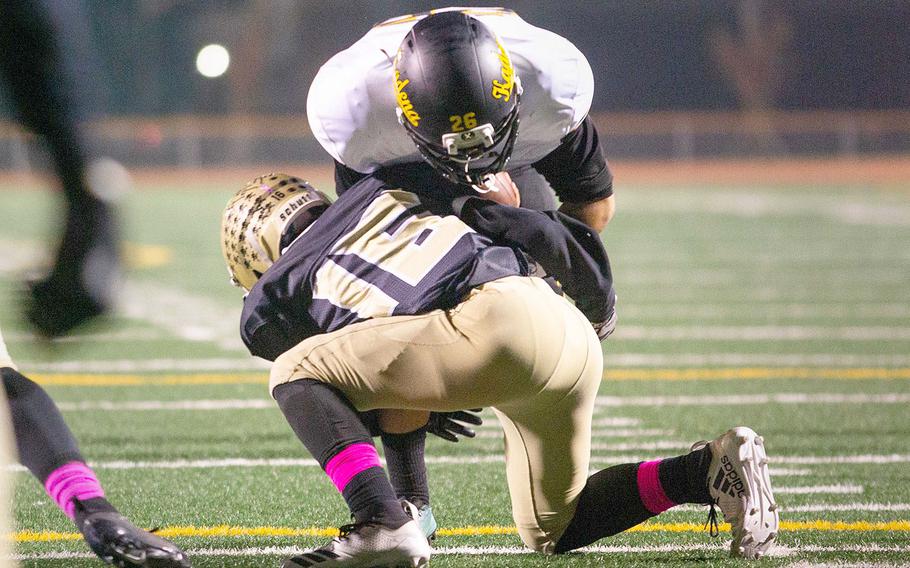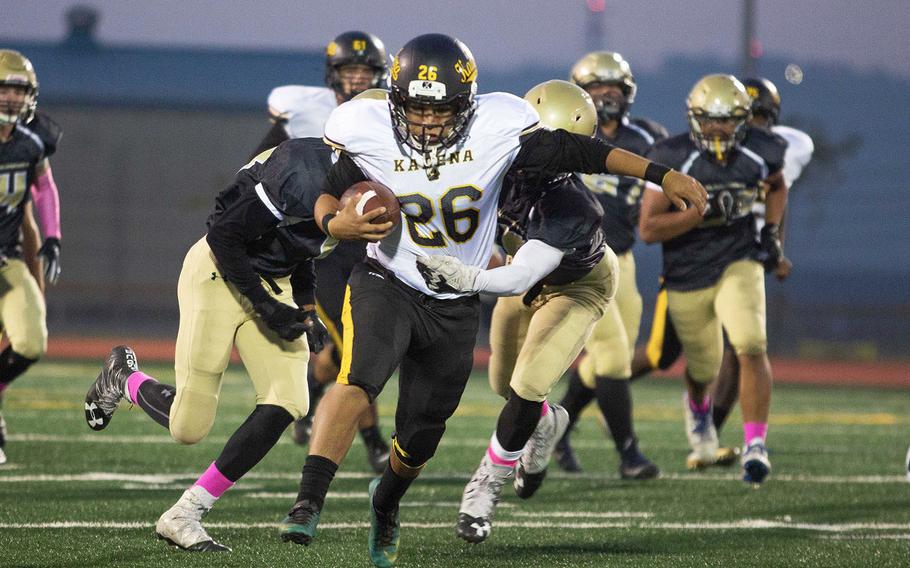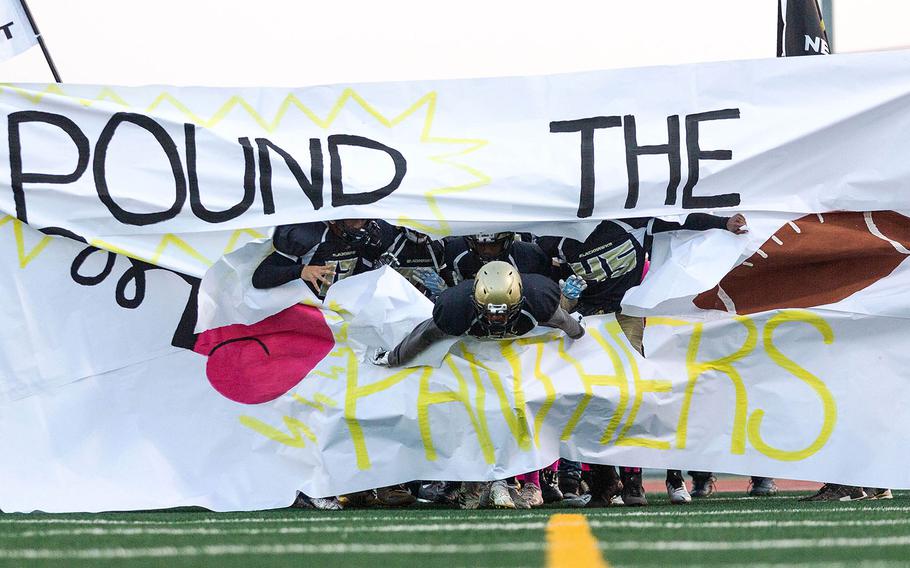 CAMP HUMPHREYS, South Korea – Thanks to the strong arm and fleet feet of Eric McCarter, Kadena is once more headed to the Far East Division I championship game.
The senior quarterback threw two touchdown passes and ran for two more scores, plus two two-point conversions, and Uriah Morris also rushed for two TDs and a two-pointer as the Panthers routed Humphreys 45-8 on Saturday at Blackhawks Field.
With the win, the Panthers (4-1 overall, 4-1 D-I) qualified for their Pacific-record 11th D-I title game, including the last six straight. The defending champions will also look to extend their Pacific record six D-I titles when they visit Nile C. Kinnick at 5 p.m. Nov. 10.
But before that happens, coach Sergio Mendoza says his Panthers still have much work to do.
"We're still at the point where we're not completely razor sharp," Mendoza said. "We're making minor mistakes. We need to fix things. We're hoping to have our best game of the season" in the championship game. The Panthers won at Kinnick 22-21 last Oct. 28.
Still, the Panthers' balanced offense wasted little time converting an early turnover into points. Kadena led 31-0 after one quarter, extended the margin to 38 at halftime and capped the scoring with seven more third-quarter points.
McCarter ran for 186 yards on 22 carries and threw touchdown passes of 35 and 40 yards to Rasheed Faunteroy and the rout was on. Morris added 92 yards on 11 attempts. "We were faster, more aggressive, we tackled better and we blocked better," Mendoza said. "We still have a lot of room for improvement. We still could have done better."
Humphreys finally managed to get on the board in the third quarter when Miles Brice threw 39 yards for a touchdown to Junior Gregory. David Key ran in the two-point conversion.
"Execution. It just didn't happen today," said coach Steven Elliott of the Blackhawks (1-3 overall, 0-3 D-I).
Brice went 8-for-19 for 139 yards and rushed five times for 30. Key had 32 yards on nine tries and eight tackles, Gregory had two catches for 44 yards and a team-high 12 tackles and Tevijon Williams had 66 yards on two catches plus nine tackles. Tyrick Arterberry had 11 tackles.
Kadena gets next week off before traveling to Yokota for an Oct. 26 game. Humphreys visits Yokota next Saturday; kickoff is at 1 p.m.Korea correspondent Marcus Fichtl contributed to this report.