Prep roundup
Johnson, Dragons girls get first hoop win over Kadena since '04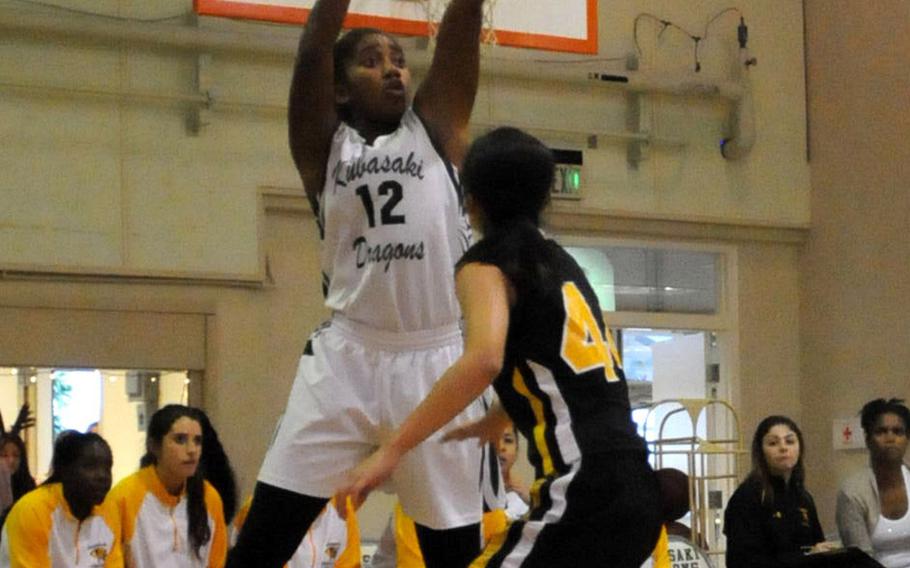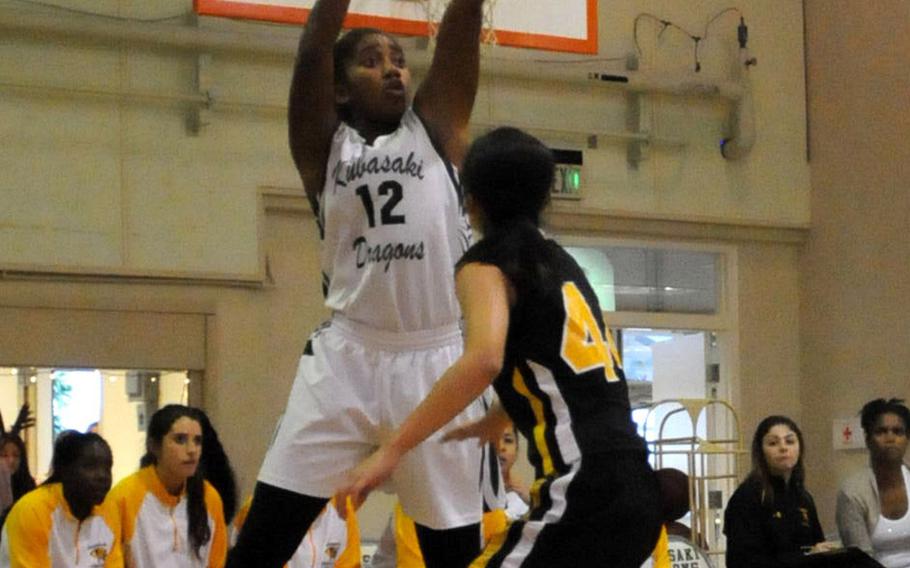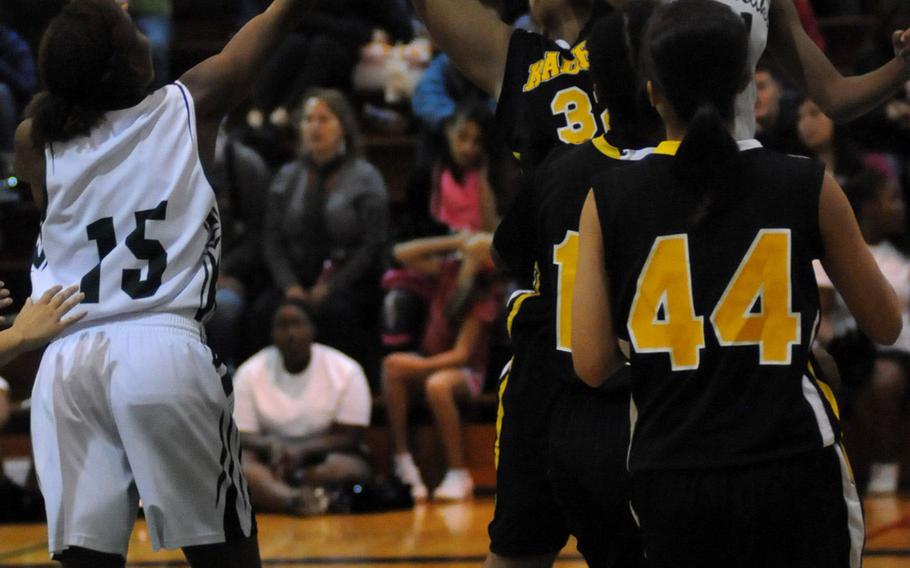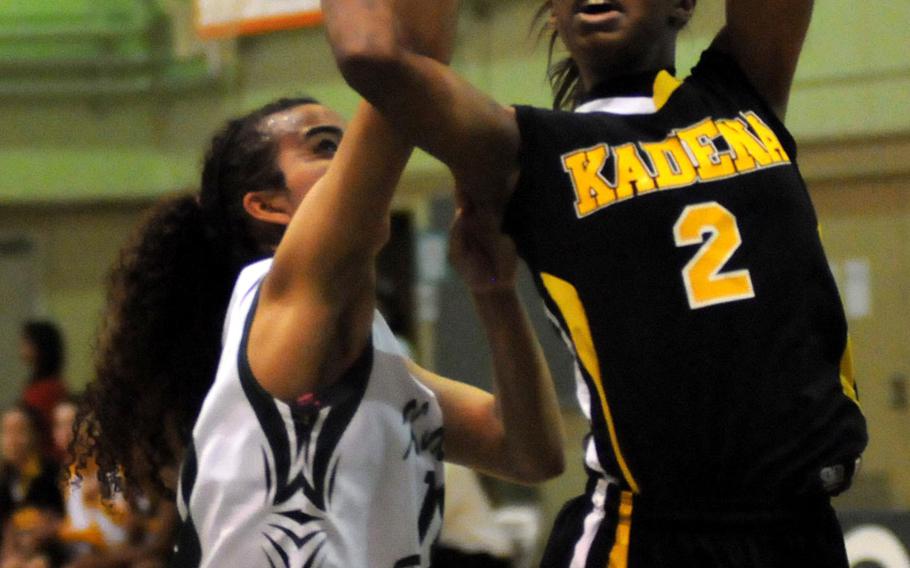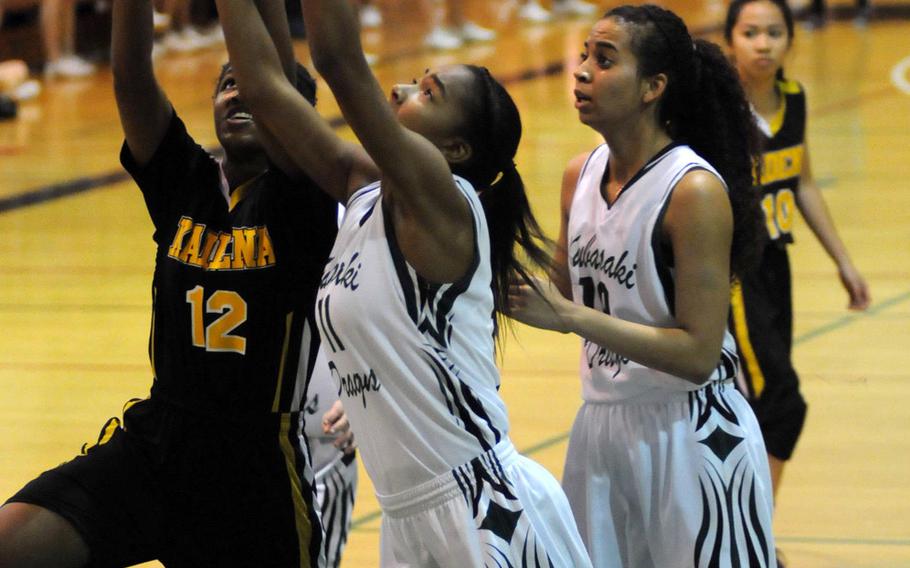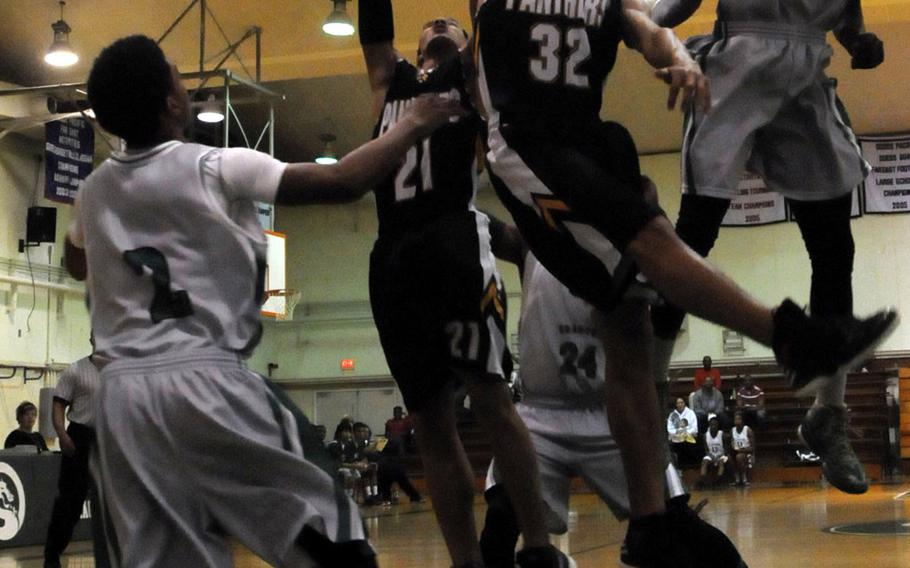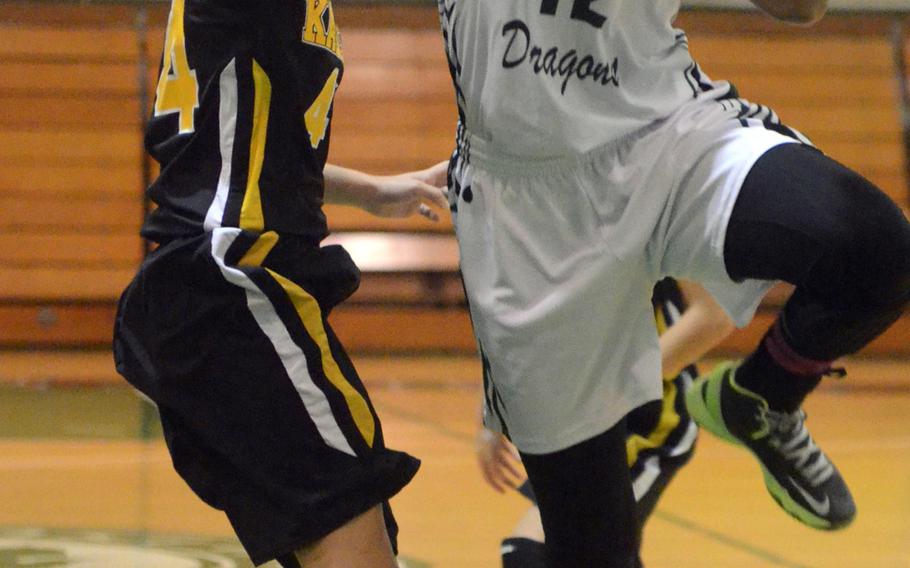 CAMP FOSTER, Okinawa – Sydney Johnson remembered how it felt two weeks earlier when Kubasaki had the lead late and let it get away. She and the Dragons girls basketball team refused to let it happen again, and as a result, they got their first win over Kadena in a decade. "Ten years. Wow. That's amazing," said Johnson after she scored 13 of her 18 points after intermission to rally the Dragons from an early eight-point deficit for a 48-42 win over the Panthers.
Johnson said that at halftime, she told her teammates that though they were down by five, "we've got this. We just have to keep playing hard and don't give up. It's our game," she recalled.
"Words can't describe how I feel right now," said Johnson, who has been with the Dragons through the lean last three seasons and are 1-1 vs. Kadena in the Okinawa Athletics and Activities Council season series.
"I've been waiting for this moment … It feels great," Johnson said, adding that the Dragons' work is far from done. "We just have to keep winning, have to keep a level head and focus on what we came to do."
After a see-saw first quarter, Kadena used a 6-0 run to lead by as many as eight in the second. Johnson then scored the first six points of the third period, fueling a 10-2 run, but the Panthers promptly replied with an 8-2 run of their own. Alyah Johnson's three-point goal closed the third period, and gave the Dragons the lead for keeps 35-33. Johnson's three-point play gave Kubasaki its biggest lead, 46-37, with 4:40 left.
Jasmine Rhodes led the Panthers with 14 points.
"In the second half, it was like we didn't want to play," Kadena coach Willie Ware said, citing lack of defense and communication and too many turnovers. "Credit (Kubasaki coach Bob) Driggs. He's done a good job with them, they listen, they're fundamentally sound and they do the things they need to do to win ballgames."
Kadena closed the teams' first meeting with an 8-0 run to rally for a 46-39 win on Dec. 6 at the Panther Pit.
In the boys game, poor foul shooting hampered the Dragons, who eked out a 61-58 win over Kadena.
On Friday, Kubasaki got 8-for-12 shooting from DeQuan Alderman and 7-for-10 from Jarrett Mitchell at the foul line, most in the closing minutes, and Kubasaki outscored Kadena 26-12 in the fourth quarter of a foul-filled 70-55 win over Kadena.
"Huge shots coming down the stretch," coach Jon Fick said.
The first half boded a Kadena victory, as the Panthers led by as many as nine points and went into the locker room ahead, 29-24.
"It felt like things weren't happening," Fick said of missed shots, turnovers and foul trouble. "But we were only down by five at half. There were no X's and O's we need to change. We just needed to take care of business." Kubasaki opened the third quarter with a 10-2 run, the lead swayed for several minutes, then as the fourth quarter progressed, the Dragons pulled away, leading by as many as 16. Alderman led Kubasaki with 21 points and Mitchell added 18.