JFK finds, exploits Guam weaknesses in 31-12 victory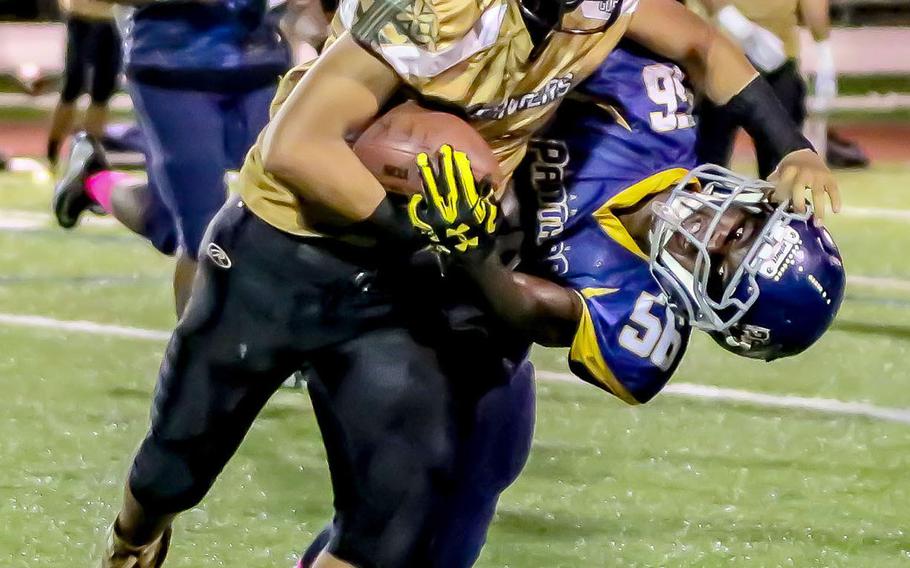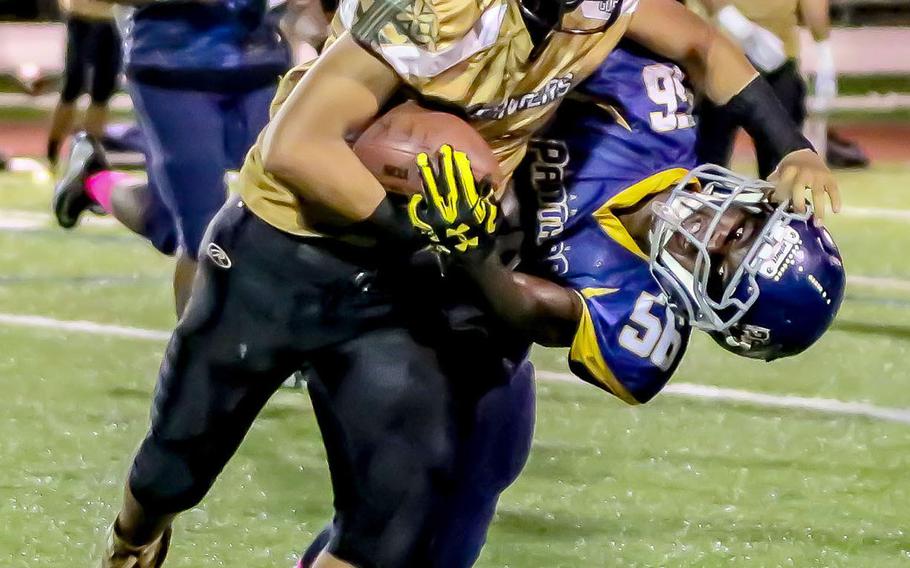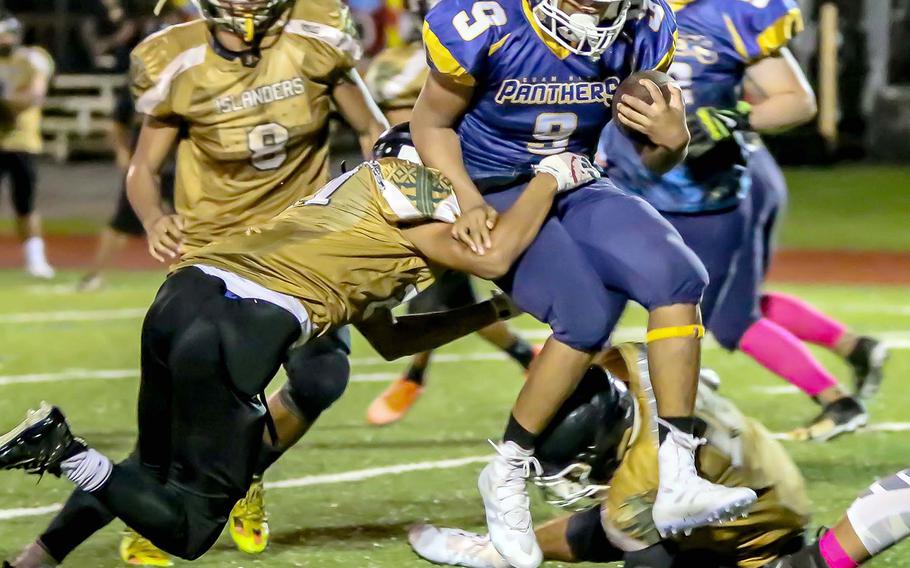 AGANA HEIGHTS, Guam – After winning six straight games to reach the Guam semifinals, Guam High heads to Kadena next week as holders of a two-game losing streak and fourth place in the island playoffs.
"Rookie mistake after rookie mistake," coach Jacob Dowdell said after his Panthers lost 31-12 to John F. Kennedy in Friday's third-place game at Panthers Field.
"Everywhere we had youth, they (Islanders) capitalized on it and we have a lot of youth in a lot of places. Long snaps, we gave up a safety, that put us behind the power curve … and we never could get into a rhythm after that."
With the win, the Islanders avenged a 13-6 overtime loss at home against the Panthers on Sept. 14. "They came back after we won and celebrated on their field and they returned the favor," Dowdell said.
The bright spots for the Panthers (6-4) were Travon Jacobs, who was 14-for-25 for 72 yards and a 50-yard touchdown pass to Jeylyn Dowdell, who had four catches for 80 yards. But the Panthers had eight dropped passes, four in the end zone. RaSean Jacobs had a 15-yard TD run.
"It was a life lesson for our kids," Dowdell said. "The young kids are not where they need to be. We're going to lose a lot of guys, but that's the status of our football teams. We're hoping for a good PCS season, tool up and get ready to go again" in 2019.
Guam closes its season with a game at Kadena next Saturday, the first meeting in eight years between the teams. "I'm excited to get on this plane and go to Japan and see what it has to offer," Dowdell said.