It isn't pretty, but Daegu wins season debut
---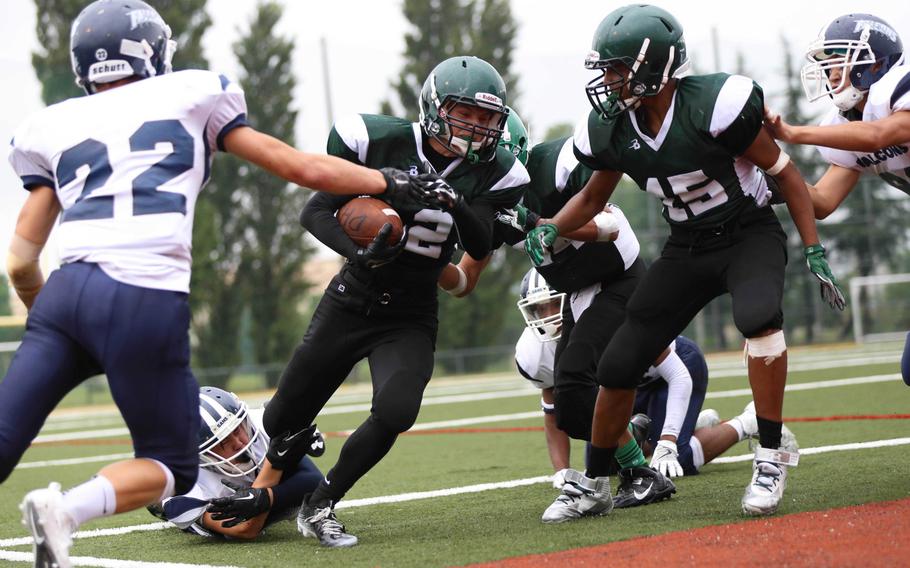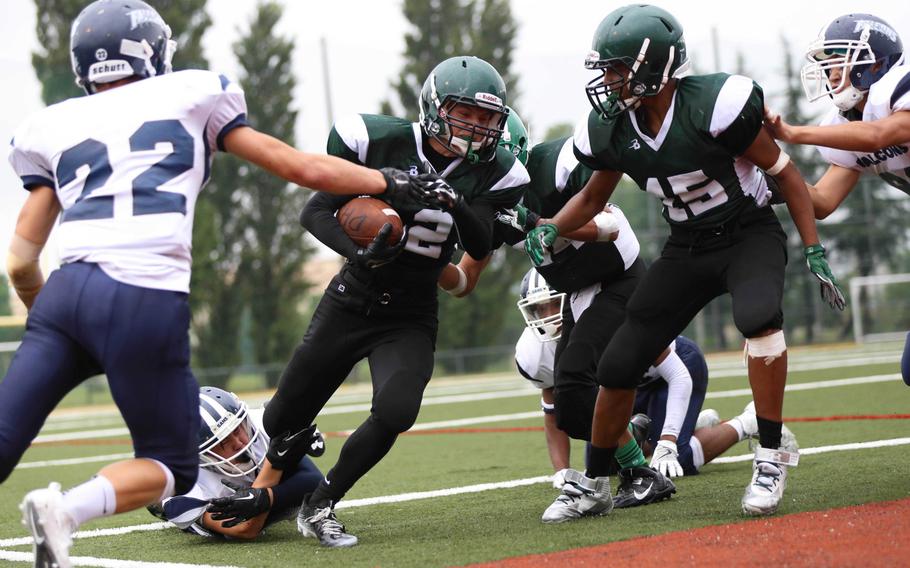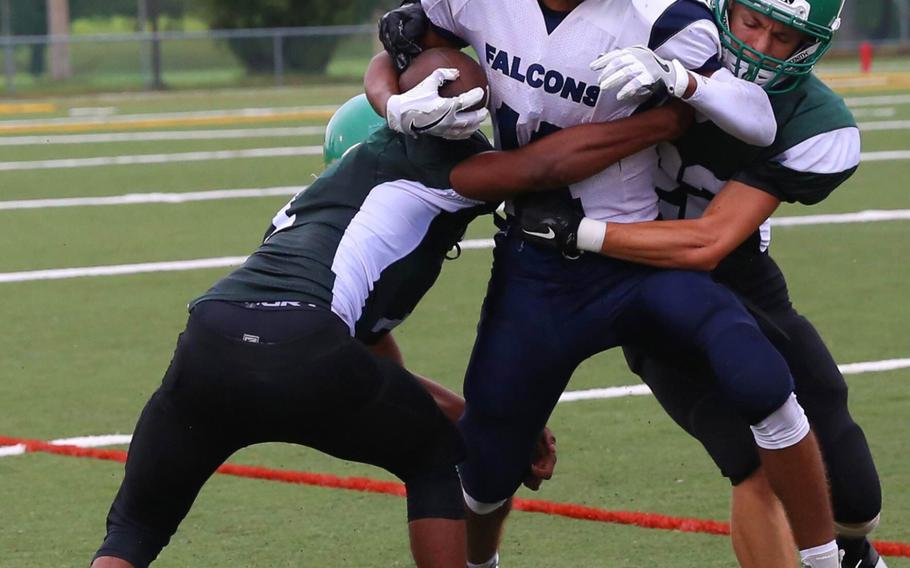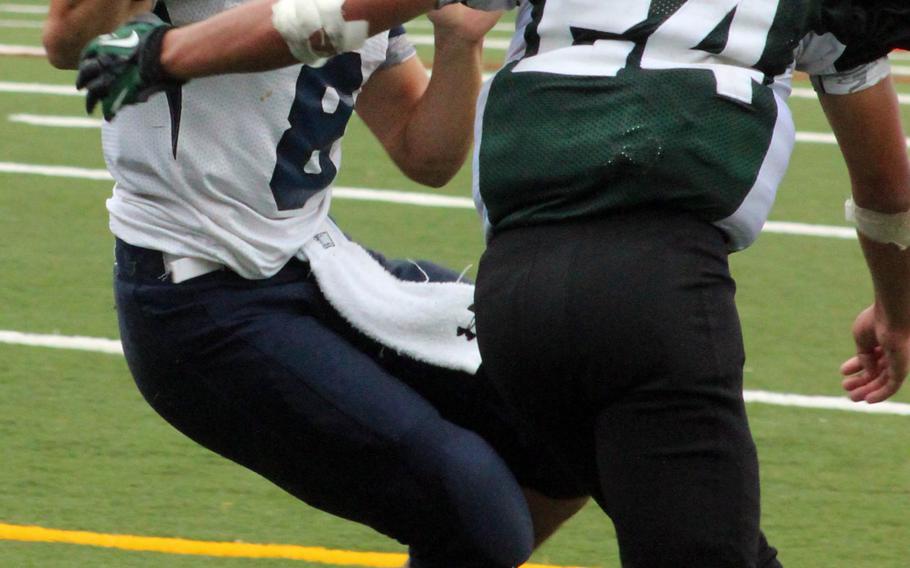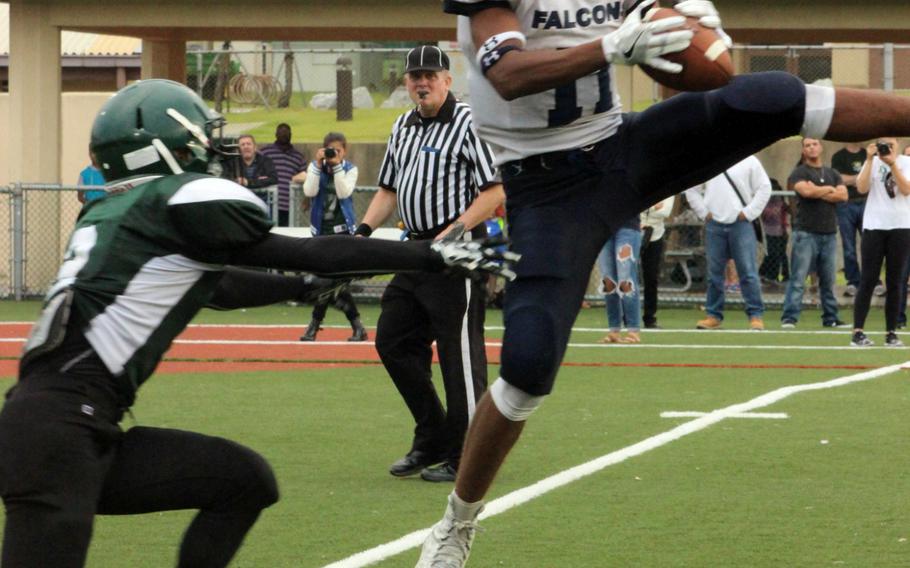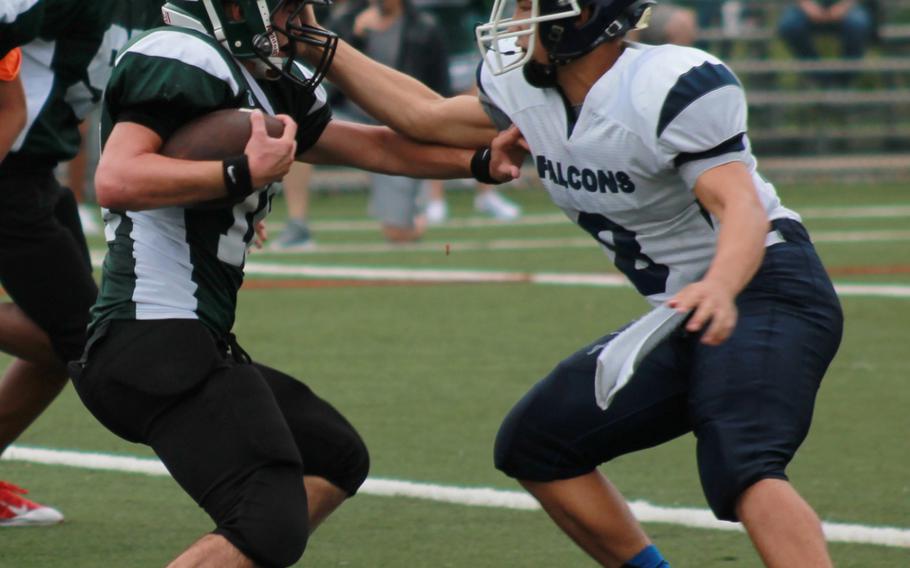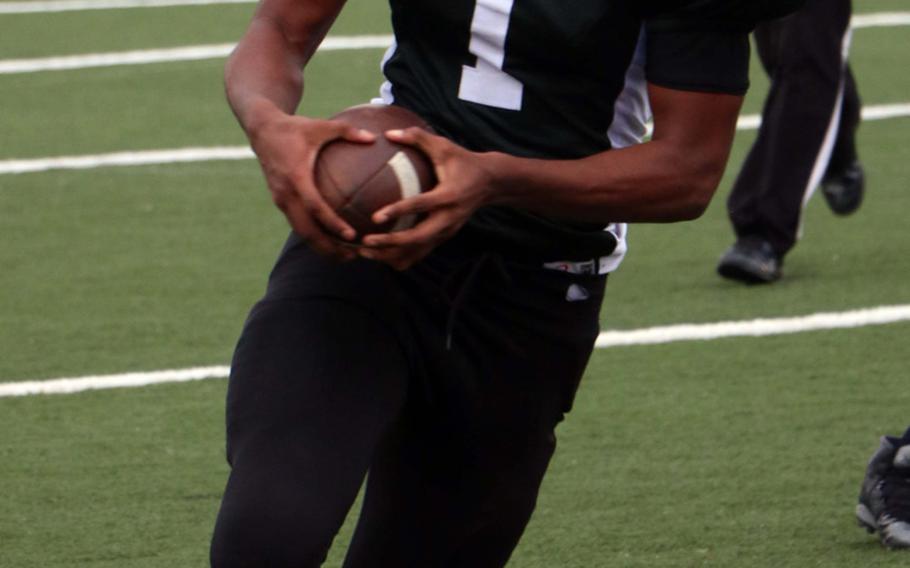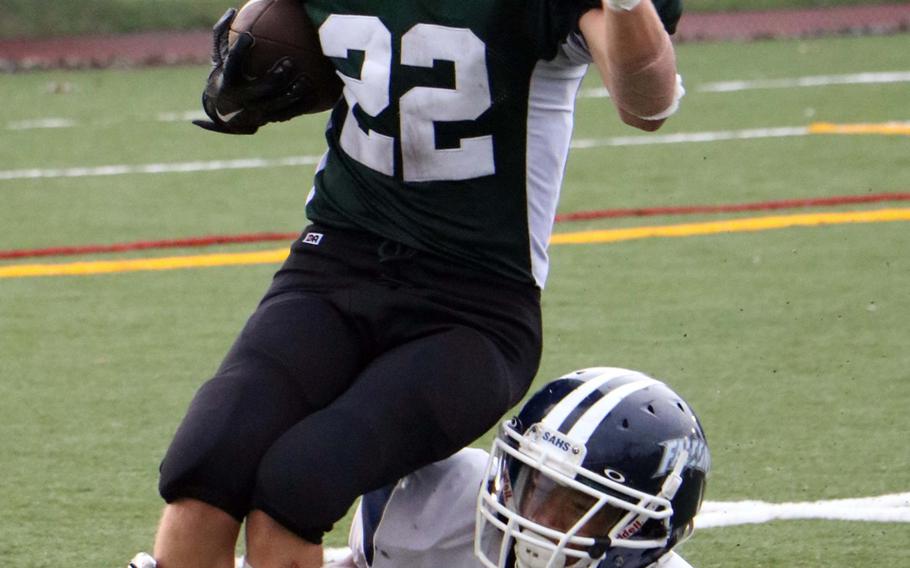 CAMP WALKER, South Korea – Just call Jarvis Stokes Daegu's game-changer.
On a drizzly, gray afternoon when the Warriors' offense mirrored the conditions, the senior proved to be a bright spot, rushing 50 yards for Daegu's lone touchdown with 5 minutes, 52 seconds left and rallying the Warriors past Seoul American 8-6 in Saturday's DODEA-Korea football opener.
"He's a stellar student, a quiet leader who leads by example, never says a bad thing about anybody, but he speaks volumes on the field," said Blake Sims, first-year coach of the three-time defending Far East Division II champions.
It was anything but a stellar performance by a Daegu offense held to 48 yards on 44 plays by the Falcons, who put up 170 yards of their own.
But it fell to Stokes to make the big offensive play, much the same as he did on special teams in last November's 51-36 D-II title-game win over Yokota.
Trailing 28-6 in the second quarter, Daegu got a huge kick return from Stokes, which set up a touchdown and turned the tide of that game.
"Same thing, only a touchdown this time," Sims said. The Warriors defense stood out, forcing six turnovers, including five interceptions, two by Tom Kazmierczak.
Keith Williams had one of four Daegu sacks and put the Warriors on the board with a tackle of Falcons running back Wayne White in the end zone for a safety.
Injuries forced the Warriors to use much of their underclass pool, forcing them to "learn a different level of play," Sims said. "It was their first time to see a strong opposition. But they never quit."
Time and again, the Falcons tried to breach the Daegu end zone, succeeding only on former Warrior David Messinger's 14-yard TD pass to Dalton Yoder with 4:03 left in the first half.
Following Stokes' scoring run, the Falcons had two more chances to score, but turned the ball over each time, with Kazmierczak getting his second interception, followed by Javeon Bell's fumble recovery with 2:04 left.
"We shot ourselves in the foot over and over, too many mental mistakes and that cost us a lot," first-year Falcons head coach Shawen Smith said. "Props to Daegu; they got it when they needed it. We have to prepare better, eliminate the mental mistakes and move on."
The non-divisional game served as a tune-up for both teams, who take the first step toward their respective Far East title games next weekend. Daegu is at Humphreys on Friday, while Seoul American visits Kadena on Sept. 10.
"We have to bring the same mentality Friday," Kazmierczak said.
Messinger led the Falcons with 143 yards total offense and Levi Johnson added 127 all-purpose yards plus an interception. Binnie Ruiz had two sacks for the Falcons, who forced five turnovers of their own.
Twitter: @ornauer_stripes
---
---
---
---