Island champs Armes, Robles boost Kubasaki to historic FE title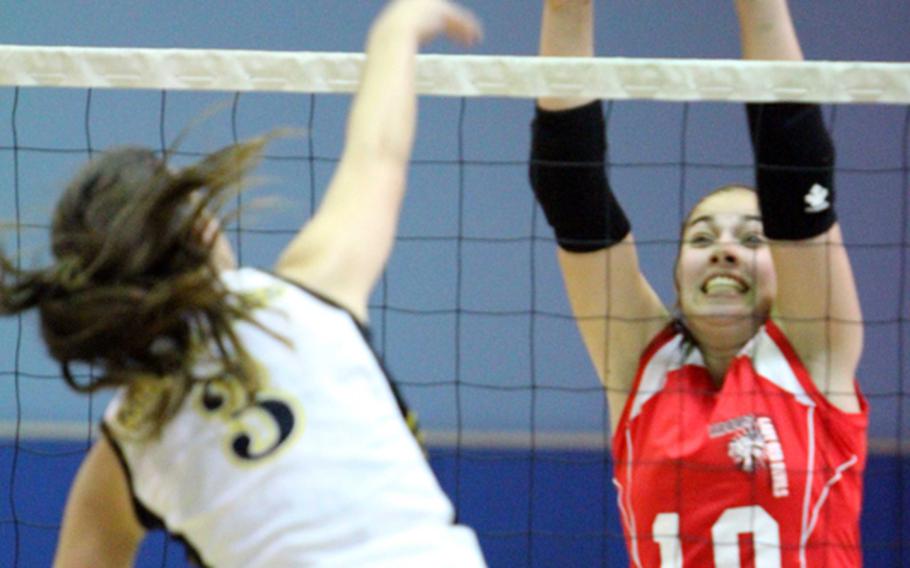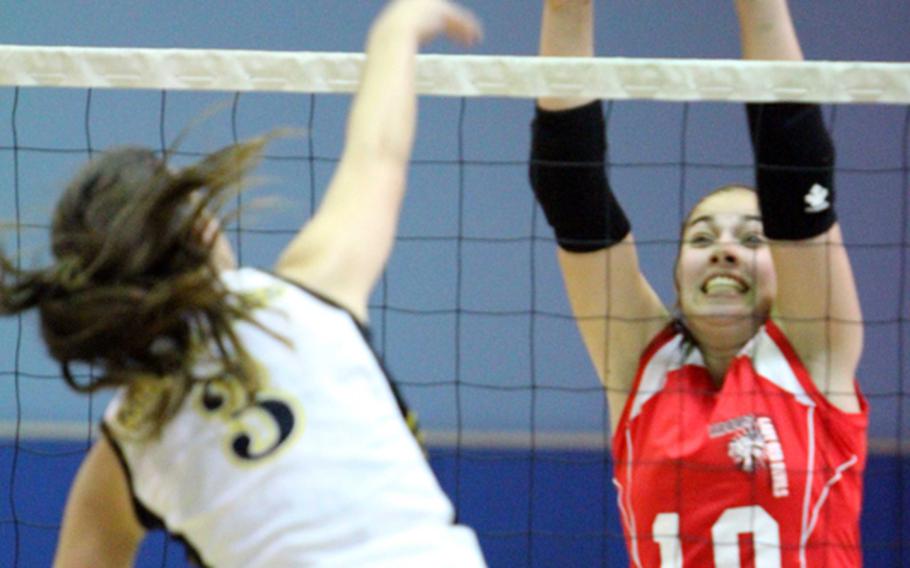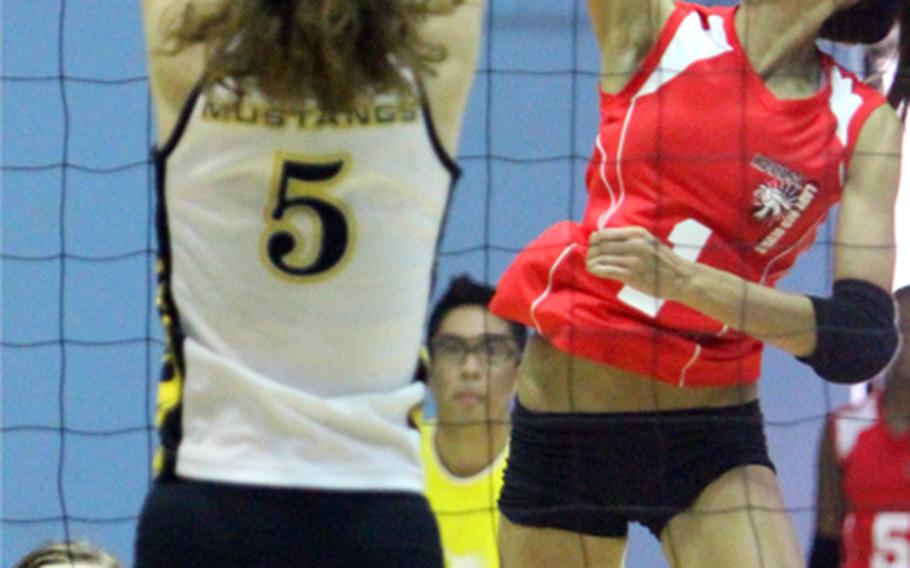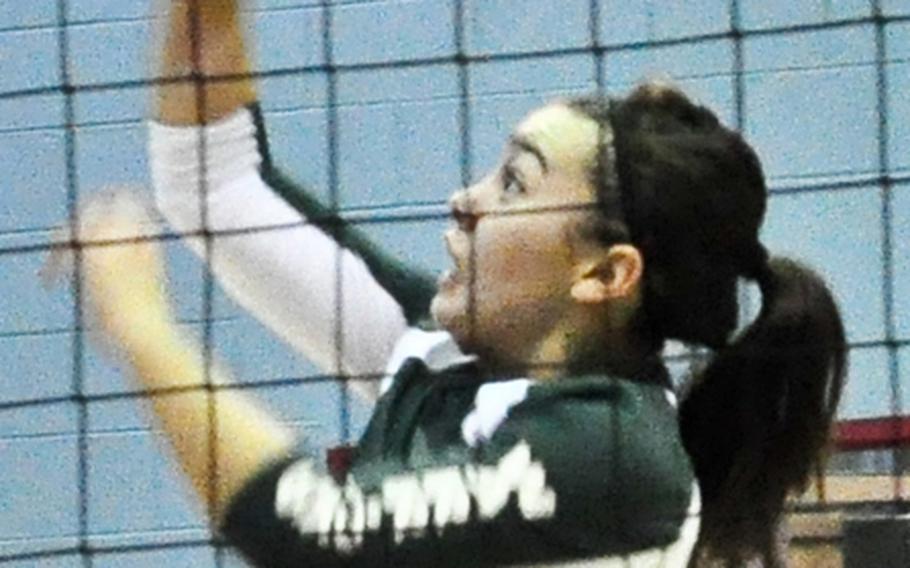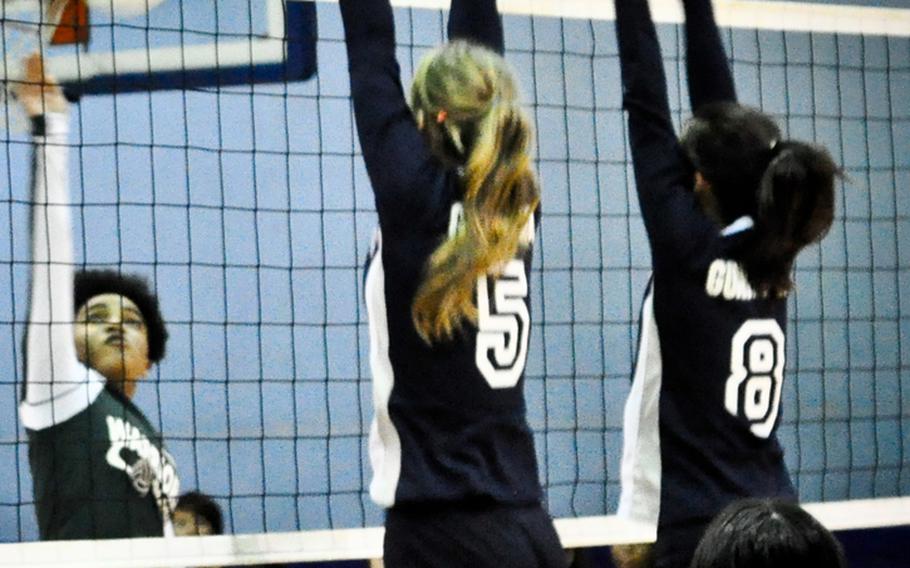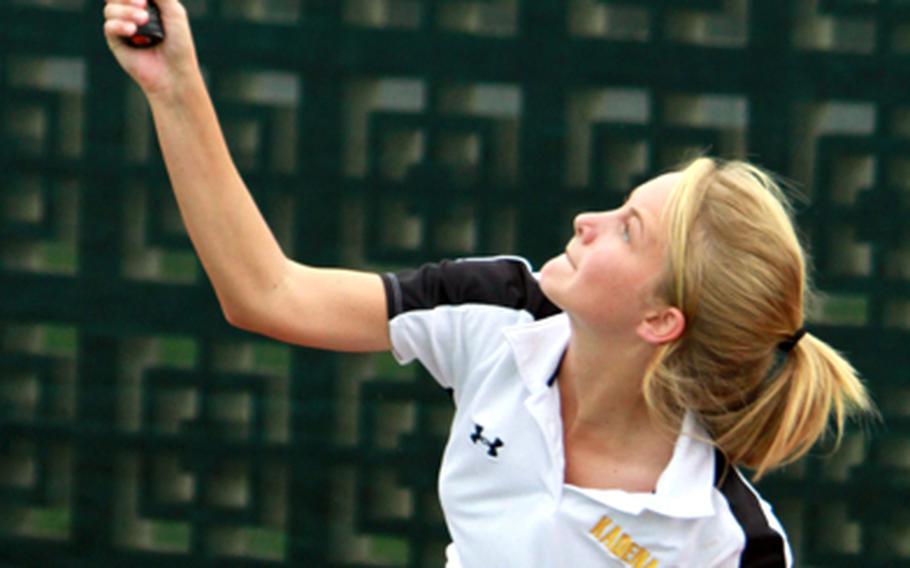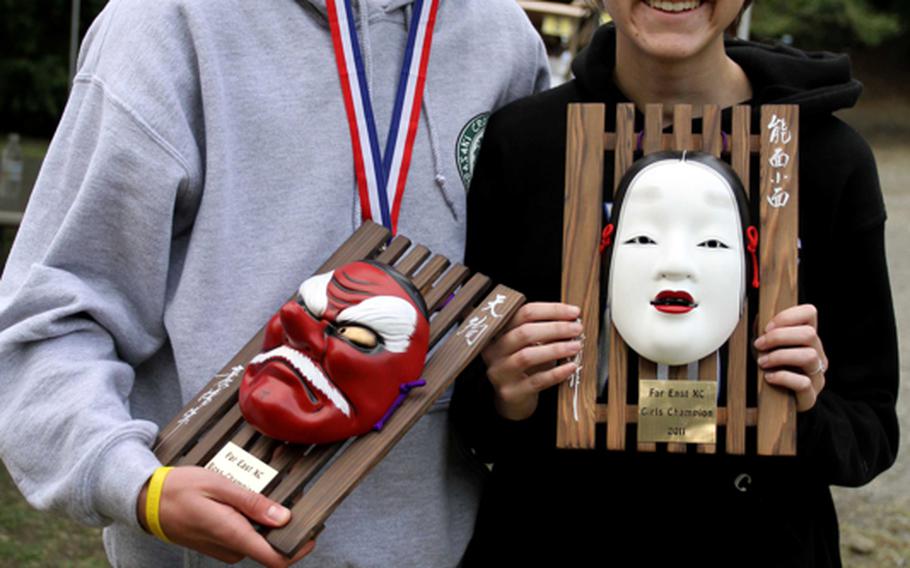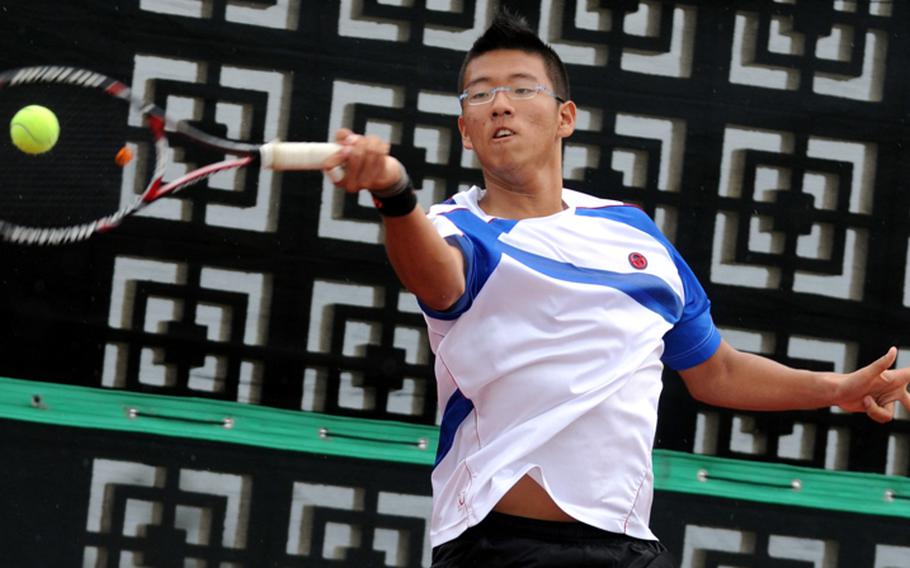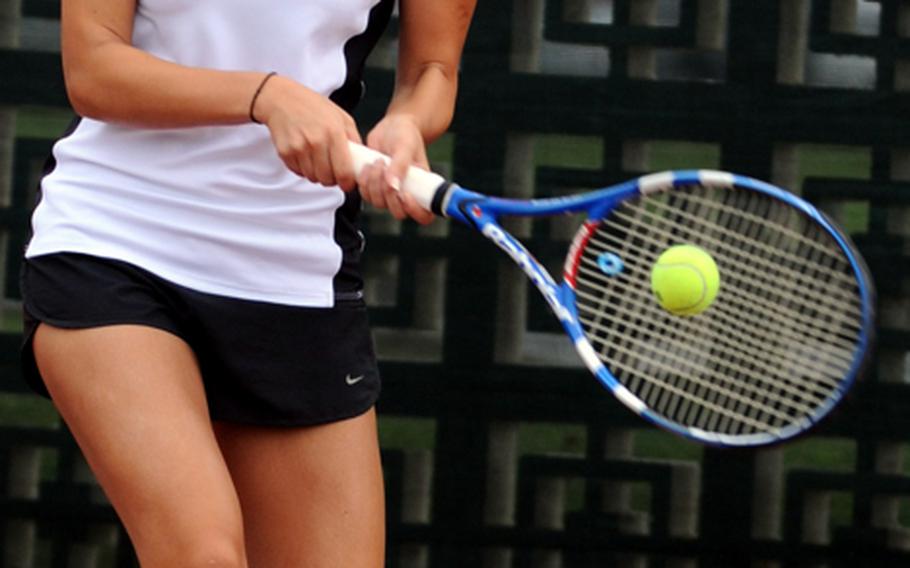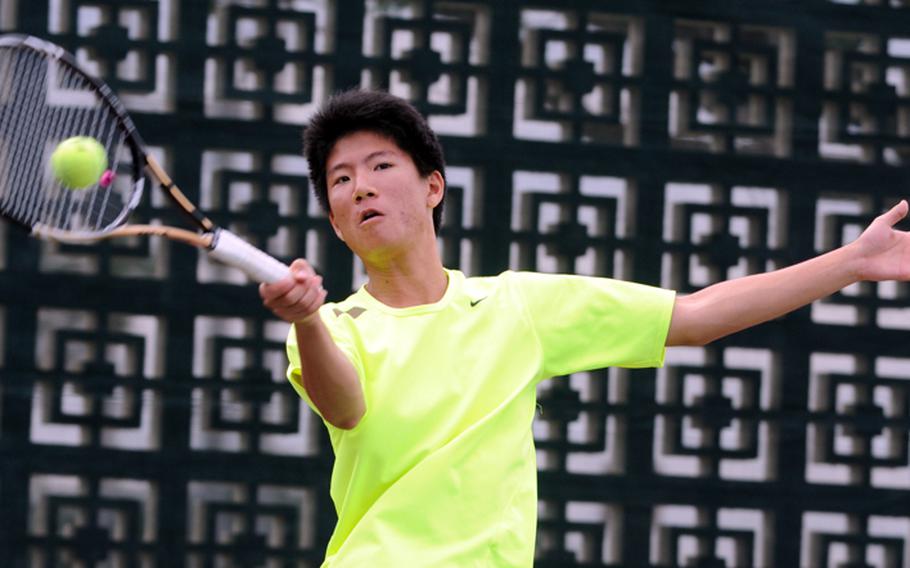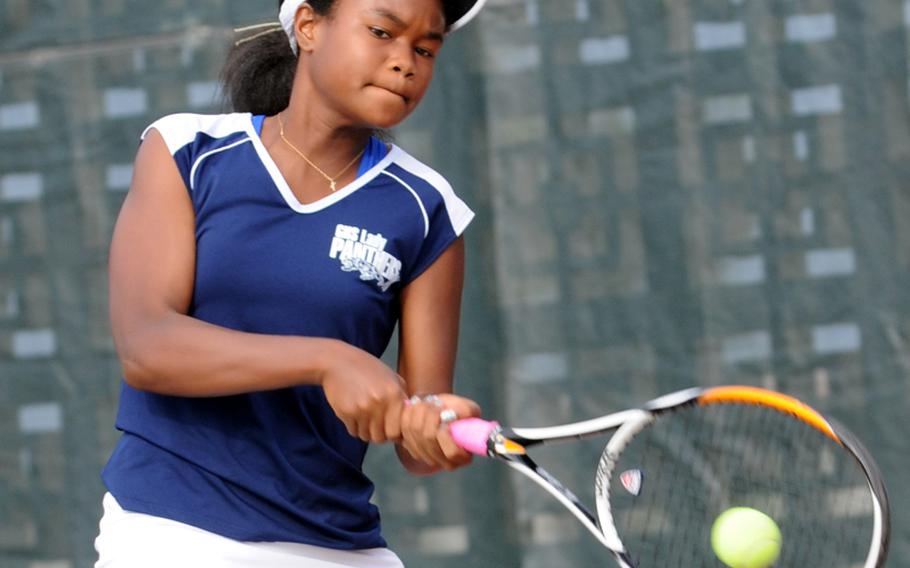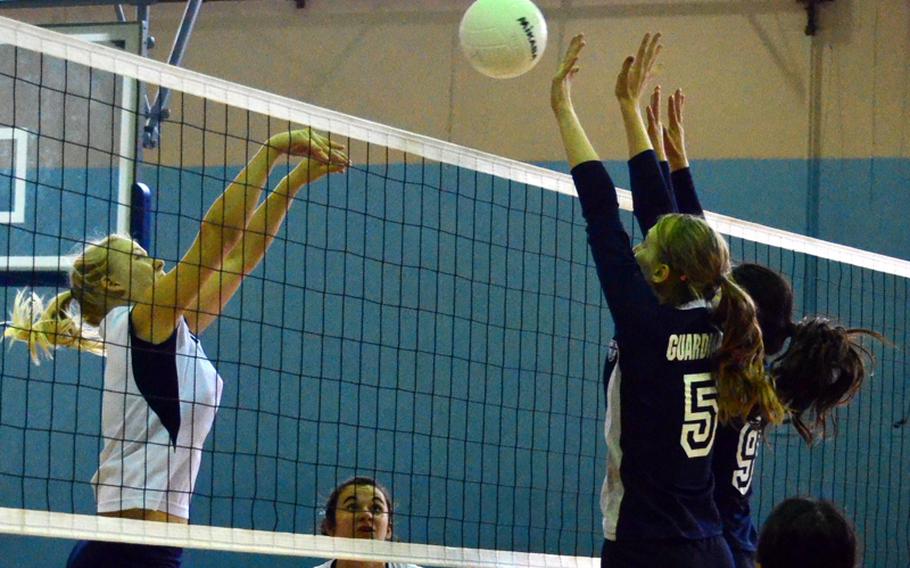 TAMA HILLS RECREATION CENTER, Japan – Less than two weeks ago, Erik Armes and Alle Robles were celebrating their dual Okinawa Activities Council island championships and Kubasaki's first island team title in a decade.
But Tuesday, the Dragons freshman and sophomore stars did one better - winning the team relay in 34 minutes, 24.9 seconds and helping the Dragons become just the third DODDS Pacific school in history to win the Far East Cross Country Meet overall Division I team title.
"We're making a new home for it," Dragons coach Paul Campbell said of joining Kadena (1984, 2002, '04, '06, '07 and '10) and Seoul American (2005, '08 and '09) as the only DODDS teams to win the team gold.
"I love this team. They're so united, they work so well together. It's been a great season."
Campbell said he'd talked the night before the team relay to the Dragons, saying what would make the difference was having a pair of Kubasaki runners come in first in the 6.2-mile team relay, then have the rest come in as a pack, no more than 30 seconds apart.
"And they did it," Campbell said. "We have a really solid team that comes together."
On the Division II side, Robert D. Edgren became the first small school to repeat its team title; the Eagles also won gold in the inaugural year the D-II title was awarded, 2008.
"I'm very proud," longtime Eagles coach Andre Thibert said, adding that "accountability" was the team's motto this season.
"Hold yourself accountable to your team and your teammates, when you practice, when you race, in and out of school."
One example was when the Eagles lost the lead girls runner, Madeline Cotton, to dehydration just 800 meters before the finish of Monday's 3.1-mile individual race. "And still, the team came back and won the relay and the title," Thibert said. "They were awesome. That's why I coach kids."
While not the overall D-II champion, E.J. King made school history on Monday, winning the girls team crown – the first Far East girls championship of any kind since the girls basketball team won its third D-II tournament in 1997.
"Pretty cool, huh?" coach Thomas Heitstuman said.
Rain barges in on Far East tennis tournament
Two boys doubles and four mixed doubles quarterfinals matches were suspended Tuesday by rain that began falling in the late afternoon. Weather forecasts called for more of the same Wednesday. Only the semifinals and championship matches remained in all other categories.
DODDS teams, E.J. King and two-time defending champion and host Daegu High, grabbed the top seeds into the double-elimination playoffs in the Far East D-II Girls Volleyball Tournament. They each went 4-0 in pool play.
Two DODDS hopefuls in the Girls D-I Volleyball Tournament, host Seoul American and Nile C. Kinnick of Japan, lost American School In Japan in straight sets. Kinnick's loss was the second in 11 days to its Kanto Plain Association of Secondary Schools arch-rival.
---
---
---