Humphreys stays alive by eliminating Kubasaki from finals berth
---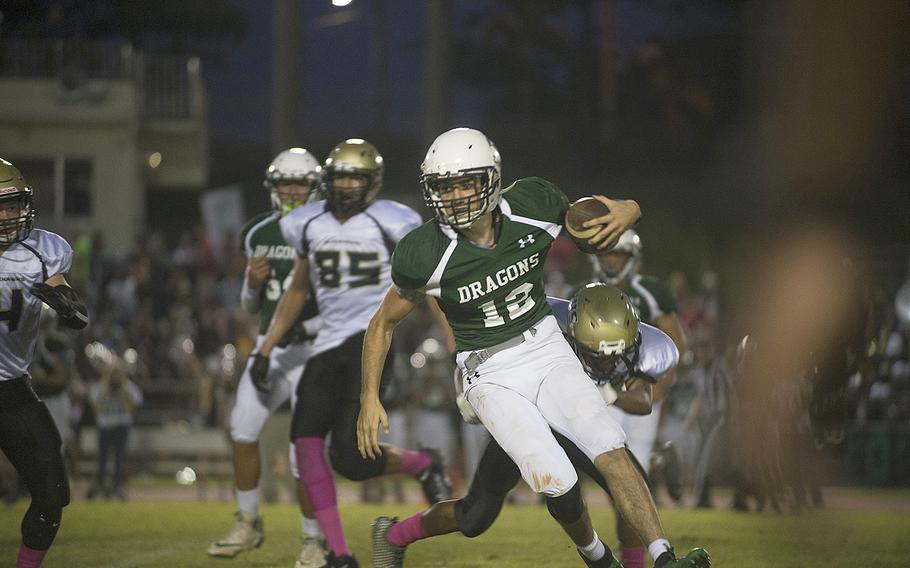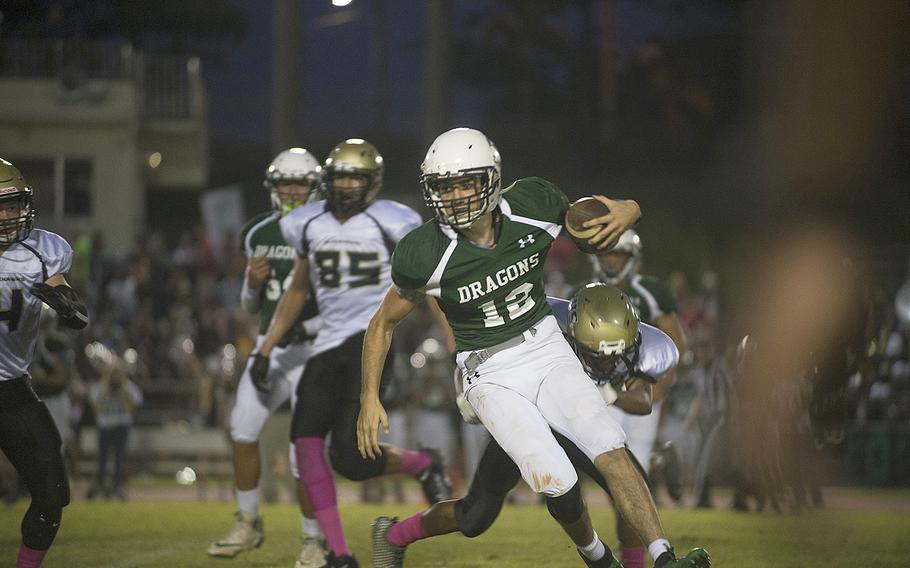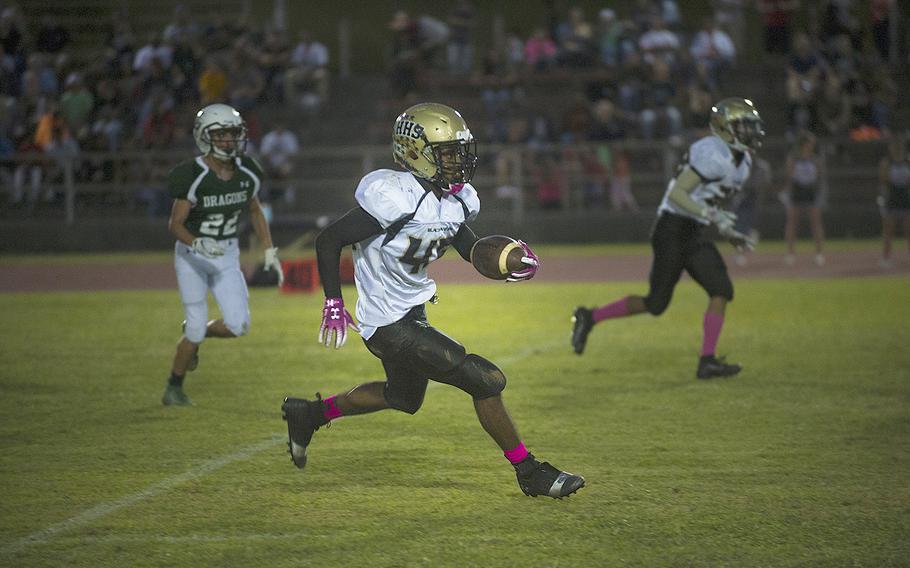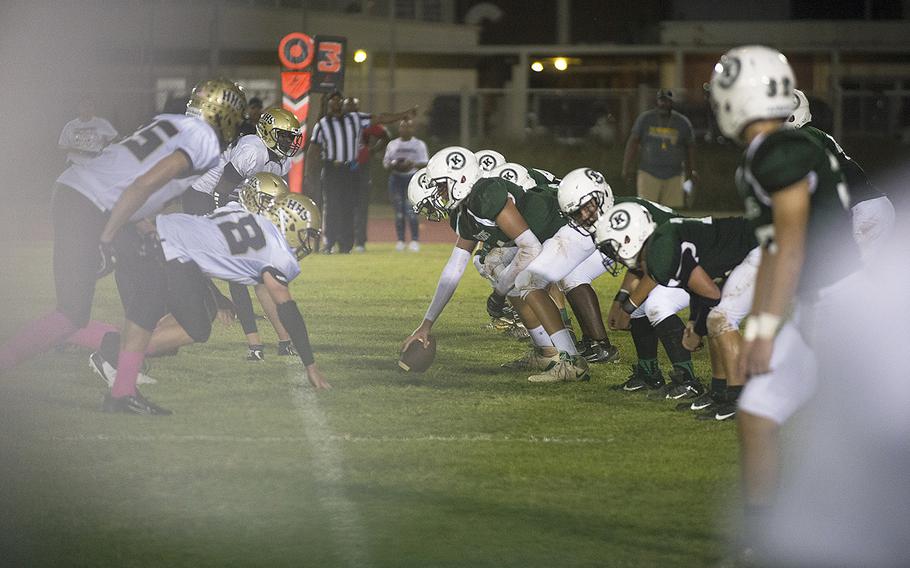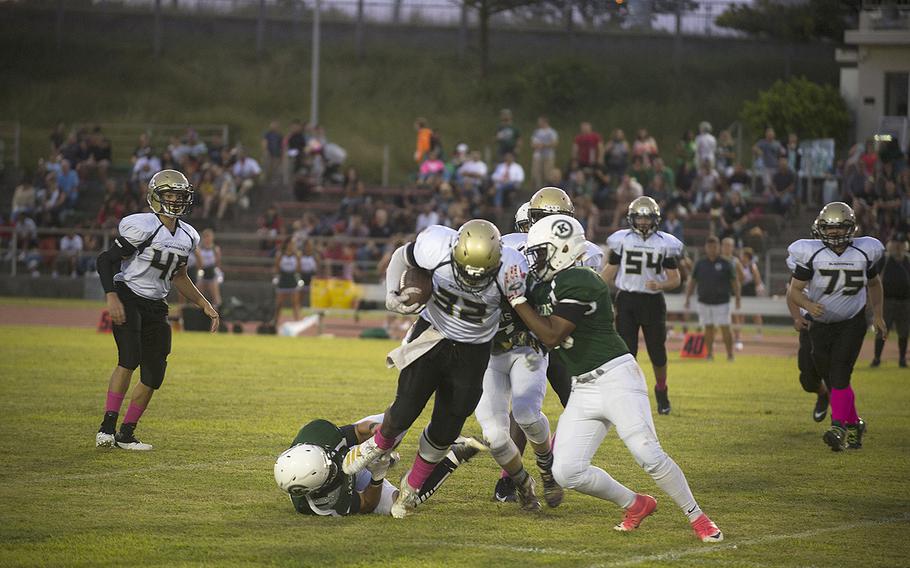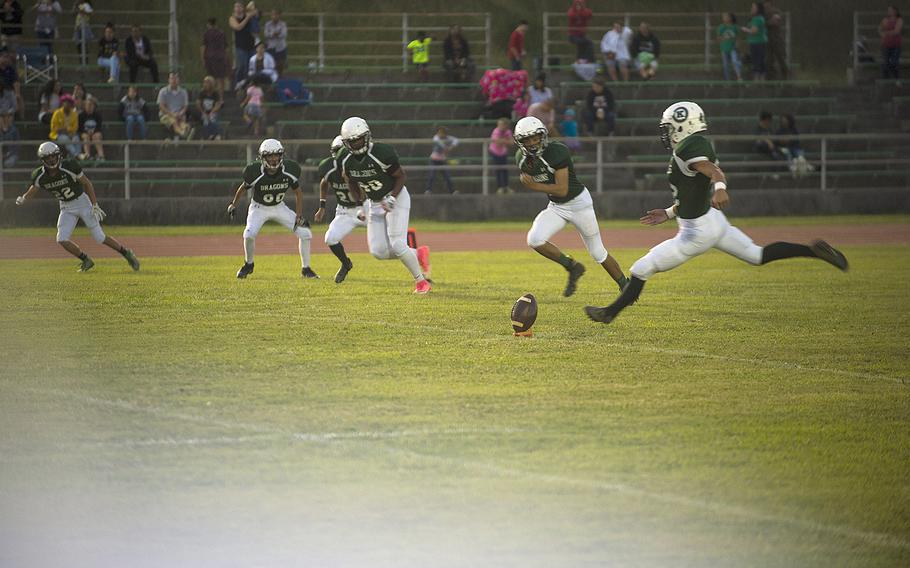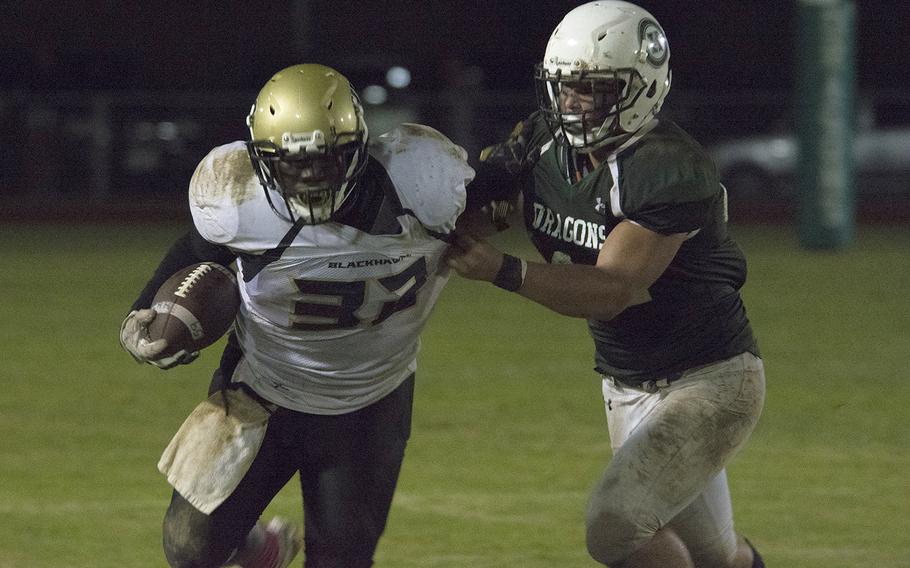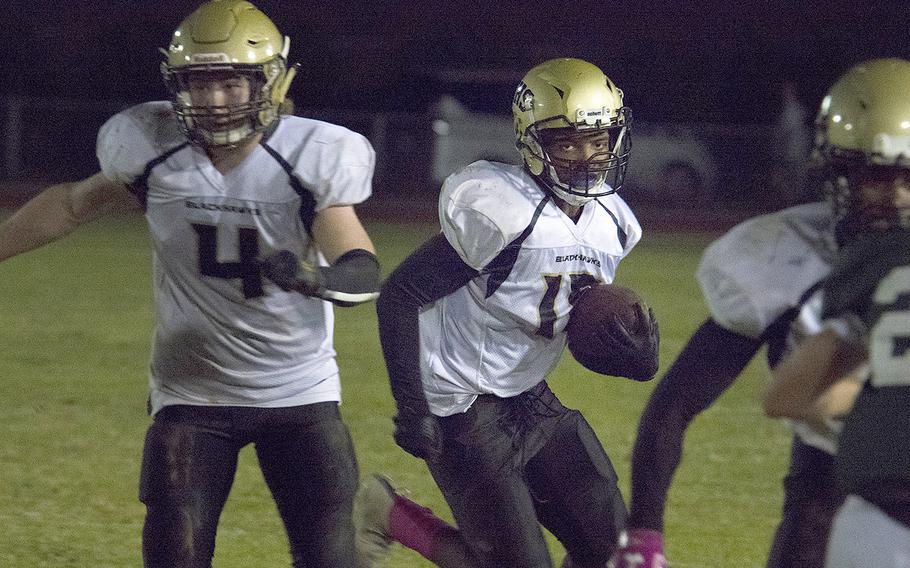 CAMP FOSTER, Okinawa – Junior Gregory continued to sparkle on all sides of the ball Friday.
But Humphreys also found a portion of its offense, the ground came, could chew up valuable minutes and keep the ball out of the hands of opponents.
David Key ran 24 times for 153 yards, Brenton Carver had 37 yards on nine carries and Gregory scored all three Humphreys touchdowns and amassed 270 all-purpose yards as the Blackhawks remained alive for a spot in the Far East Division I football final and eliminated Kubasaki 20-6.
"Game management," said coach Steven Elliott. "You don't always have to razzle dazzle. Our special teams performed lights out and the offense ran the ball good and gave us good clock management."
Humphreys (3-1) didn't score on its long drives, but kept the ball for long minutes, which prevented Kubasaki (1-5) from doing much when it regained the ball.
Led by Gregory, who scored on punt returns of 61 and 32 yards and caught a 54-yard pass from freshman Sean Cook, the Blackhawks totaled 287 yards on 57 plays, while the defense, led by Colin Metcalf's and Dontrell Powers' three tackles for losses each, held the Dragons to 72 yards on 34 plays.
"I couldn't have done it without my team," Gregory said of his Blackhawks, crediting the blocking for his three scoring plays. "Without that, none of this would have happened."
Metcalf and Key had nine tackles each, Carver and Powers had seven each and Cook had five tackles, one for a loss and one sack.
With the win, the Blackhawks stayed even with defending D-I champion Nile C. Kinnick in terms of standings points, with four each. The teams meet next Friday at 6 p.m. in a winner-take-all situation; the winner of the game plays for the D-I title at Kadena at 5 p.m. Nov. 9.
The loss eliminated Kubasaki from title consideration in the last home game to be coached by Fred Bales, who helmed the Dragons the last 15 seasons.
"It's been an honor to be this team's coach," said Bales, who's coached on Okinawa and at DODEA schools in Panama for more than 40 years. "This was a tough way to go out. They (Humphreys) were the better team tonight. I've had a lot of fun on this field."
Mark Podzon was the Dragons' bright spots. He set up his 23-yard touchdown catch from Lucas Kappen with a second-quarter interception.
"We had a few more penalties than I wanted, some missed tackles," Elliott said. "This was just one more regular-season game. Hats off to Kubasaki. They played some hard-nosed football."
Kubasaki finishes its season with its second road trip to American School In Japan, 5 p.m. Friday.
ornauer.dave@stripes.com Twitter: @daveornauer
---
---
---
---