Humphreys romps past ASIJ to inch closer to finals berth
---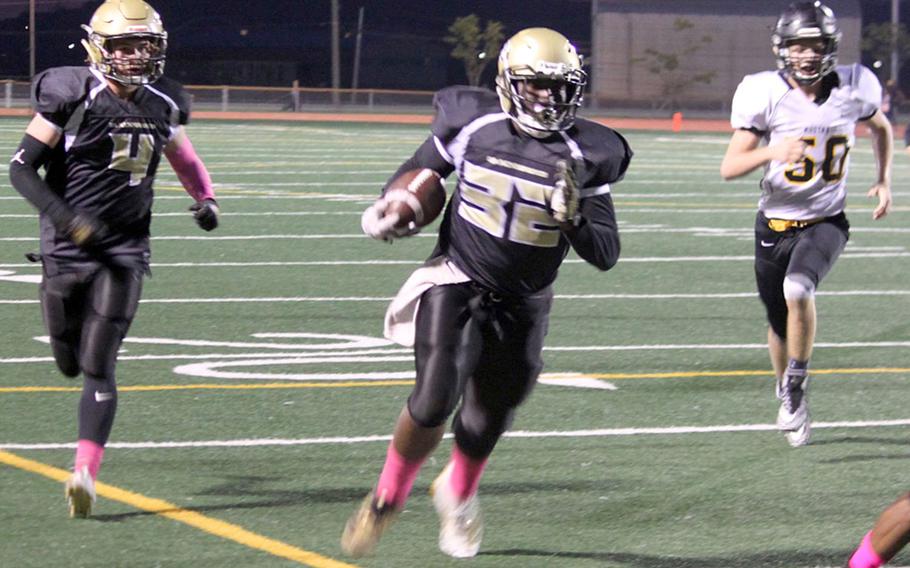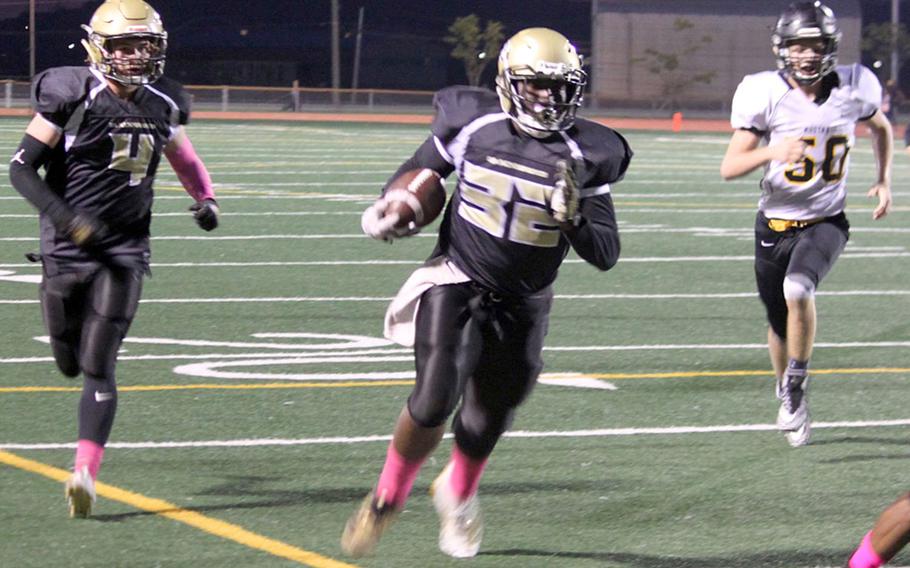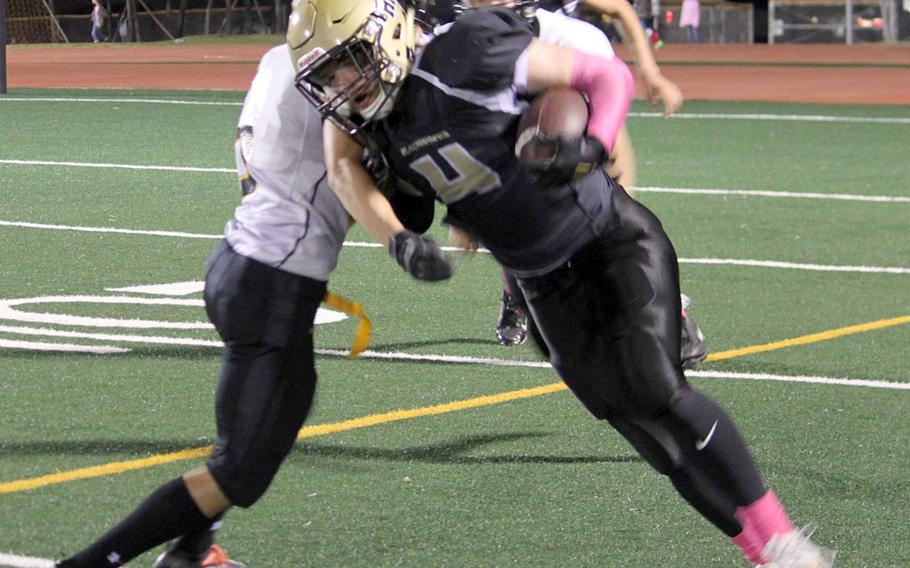 CAMP HUMPHREYS, South Korea – All season long, coach Steven Elliott has been waiting for Humphreys to break out offensively.
They did so emphatically on Friday, as three running backs rushed for more than 100 yards and Junior Gregory had 248 all-purpose yards and four touchdowns as the Blackhawks routed American School In Japan 45-12.
"Energy," Elliott said of what lit the spark offensively. "They made up their mind, and today they did what we always knew what they could do. They came out ready to play tonight. I'm really proud of them."
With the win, the Blackhawks (2-1) took over second place in the Far East Division I standings, a game ahead of defending champion Nile C. Kinnick (1-2) with two more games to play, next Friday at Kubasaki and on Nov. 1 at home against the Red Devils.
Gregory returned a kick 82 yards for a score, caught two passes for 111 yards and two touchdowns and had a 55-yard carry for a TD. His brother Deontaye was 4-for-8 for 137 yards and two touchdowns.
David Key carried just five times, but for 164 yards and three touchdowns. Brenton Carver netted 113 yards on 13 attempts and Jaron Foreman 101 yards on seven carries. The Blackhawks also had three touchdowns called back on penalties.
Carver had 12 tackles, a forced fumble and a fumble recovery. Dennis Martinez, Collin Metcalf and David Choe each had sacks, and Metcalf two tackles for losses. Foreman and Jake Thomas each intercepted ASIJ passes.
For the Mustangs (0-3), Carson Kropp caught a 30-yard touchdown pass and Sean McGuire covered a fumble in the Blackhawks' end zone for a TD.
"They (Blackhawks) got out early on us," Mustangs coach Tim Jacobsson said. "They have some speed. In the second half, our guys found their heart."
The Mustangs also have two games left, a visit to Kinnick on Friday at 7 p.m. and a Nov. 1 home date with Kubasaki at 5 p.m.
---
---
---
---