Humphreys romps over Yokota to earn second win
---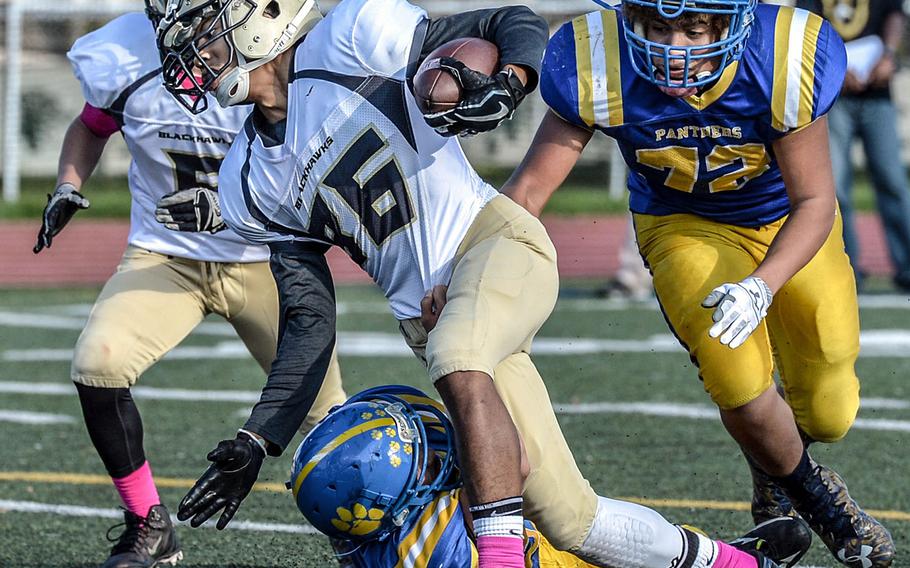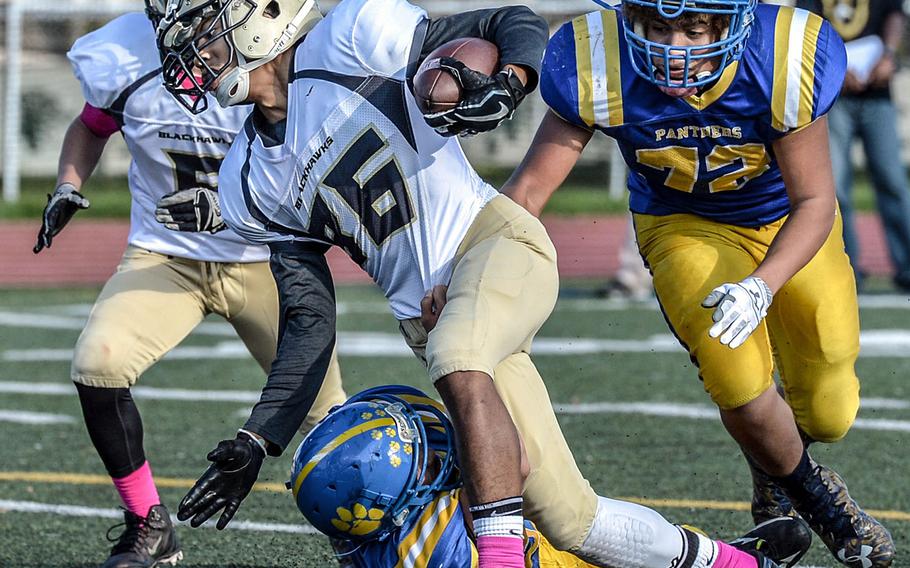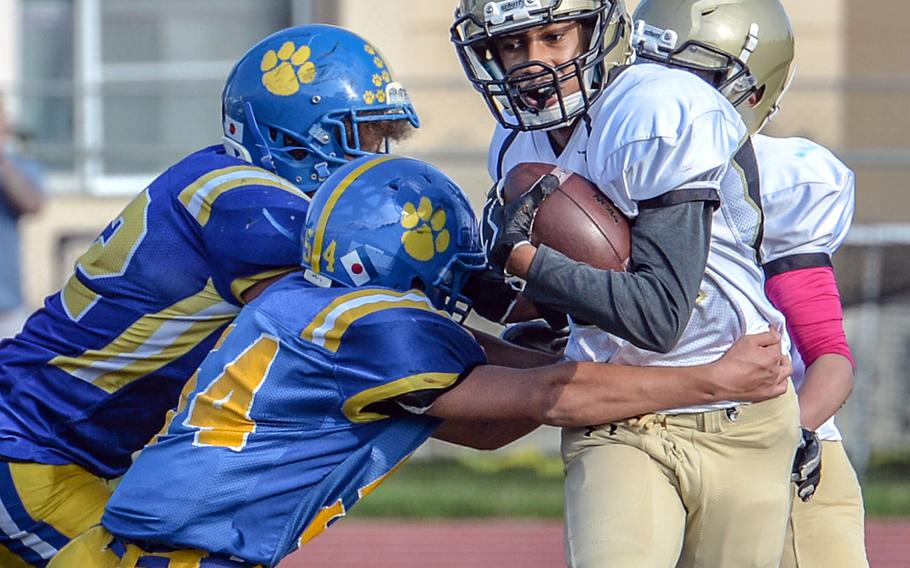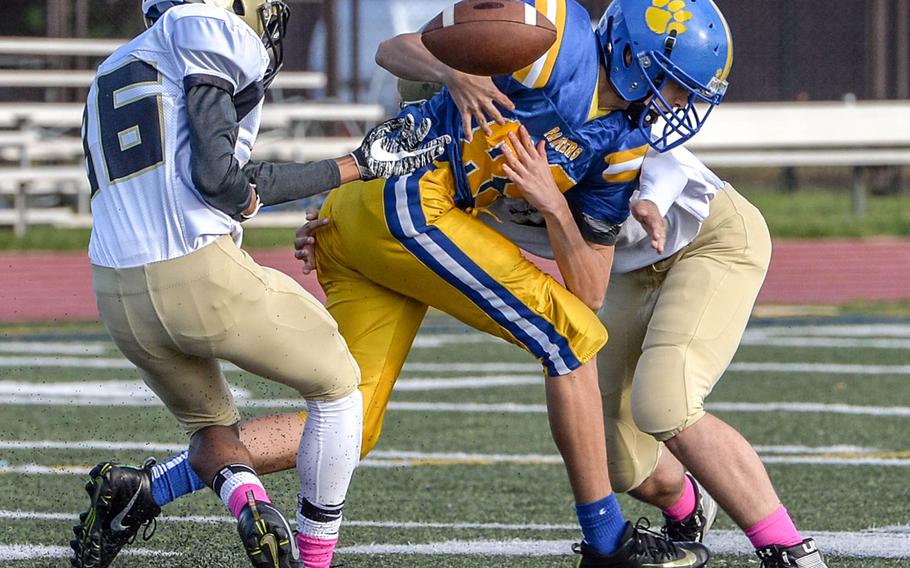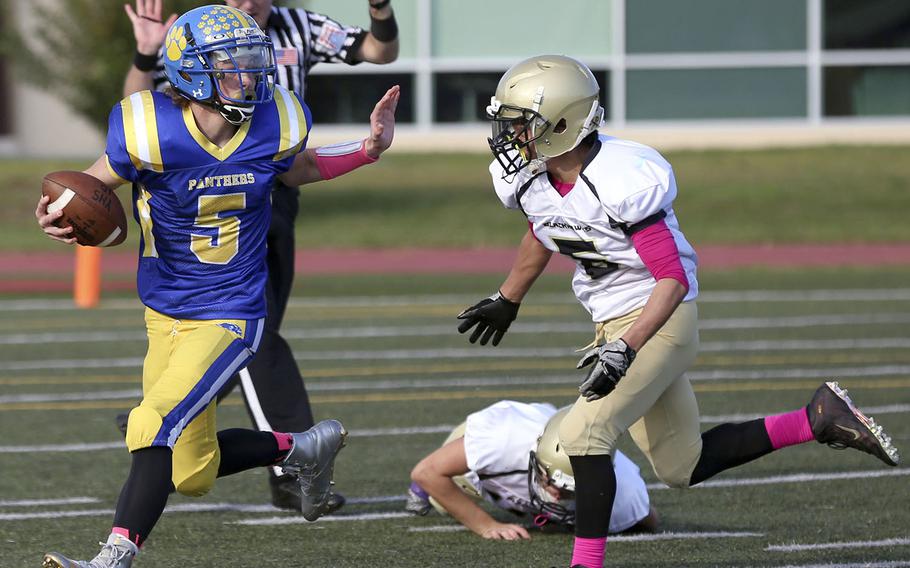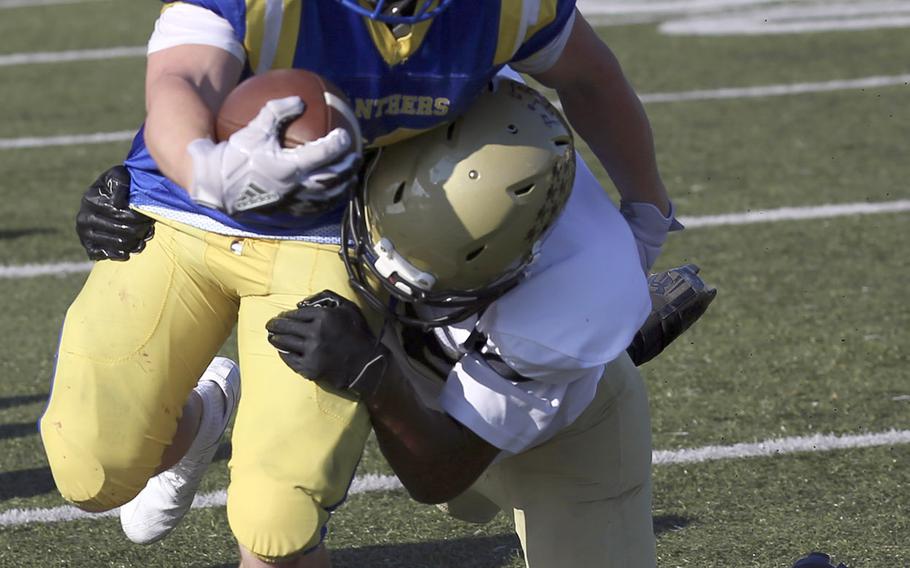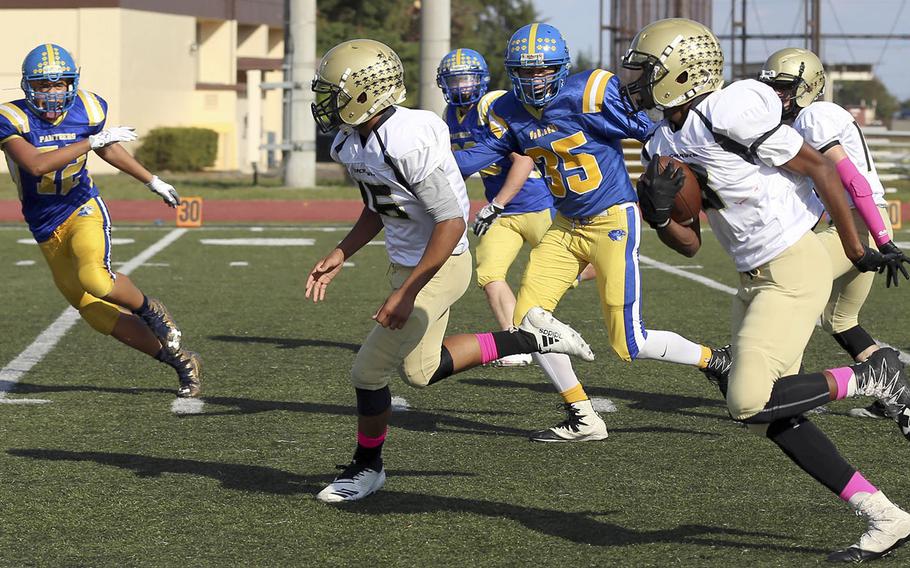 YOKOTA AIR BASE, Japan – David Key and Tevijon Williams each enjoyed career days as Humphreys improved to 2-0 against Division II teams this season, scoring a 67-8 rout on Saturday at Yokota.
Key rushed just four times, but for 204 yards and three touchdowns, while Williams had two interceptions, plus touchdowns on a kick return and a pass play for the Blackhawks, who improved to 2-3. They've outscored two D-II foes 107-8.
"This is what we knew they could do," Humphreys coach Steven Elliott said. "Everybody executed their piece of the puzzle. Execution and believing in themselves. They took that into the game and the results speak for themselves."
It was the second win in three games for the Blackhawks, while the Panthers suffered their third straight defeat in falling to 1-4 on the season. It will be only the second losing season in coach Tim Pujol's 20 seasons at Yokota's helm.
Quarterback Miles Brice was an economical 3-for-5 for 104 yards and a touchdown and rushed twice for 27 yards and a score for Humphreys. Junior Gregory had all three receptions and the touchdown catch. Kehmari Pruitt completed his only pass for a 30-yard TD to Williams.
Gregory also had 12 tackles and a fumble recovery, Brice had nine tackles, a sack and a forced fumble, Brenton Carver had 12 tackles, Pruitt six tackles and Christian Franco seven.
But the big plays blew things open for the Blackhawks. Key rushed for touchdowns of 73 and 99 yards. Gregory caught a 60-yard touchdown pass and returned a fumble 61 yards for a score. Williams' pick six went for 80 yards and he also returned a kick 76 yards for a TD.
And it was how the Blackhawks reacted after giving up a big-play score, a 50-yard pass by Ethan Gaume to Ethan Smith after Humphreys went ahead 26-0, that Elliott said showed a change in the team's demeanor.
"Instead of letting that drop their heads, they kept playing and fighting," Elliott said. "I was very proud to see that."
Despite the one-sided defeat, the Panthers did rack up 351 yards of offense, but could not consistently find the key to the end zone, Pujol said.
Gaume was 8-for-14 for 179 yards, and threw the TD pass off a fake punt. Smith had 144 yards on 22 carries and caught four passes for 109 yards. Smith also had a two-point conversion catch.
Humphreys next plays its homecoming game on Friday, when the Blackhawks host Daegu; kickoff is at 6 p.m. The Panthers next welcome Division I defending champion Kadena for a 1 p.m. Saturday kickoff.
---
---
---
---