Humphreys' latest challenge: life as a big school
by
Dave Ornauer
August 29, 2018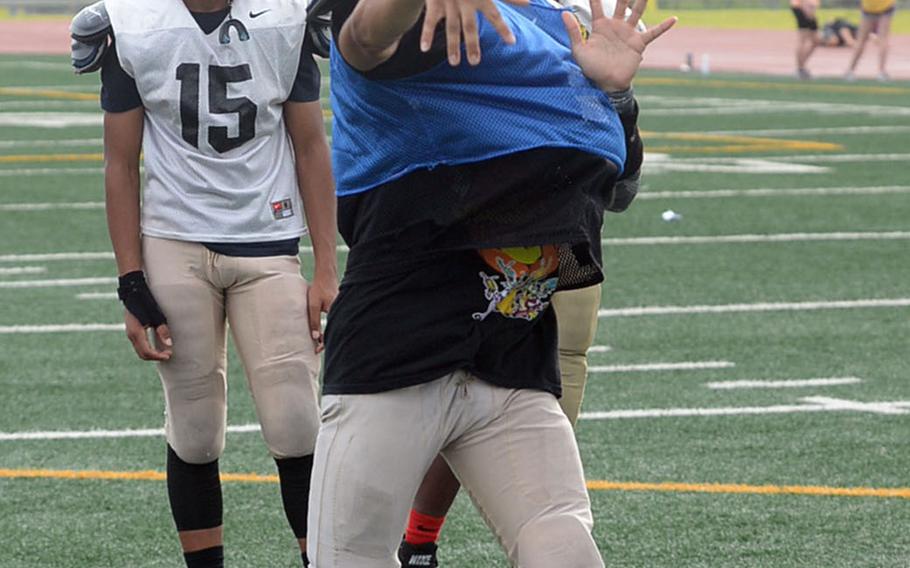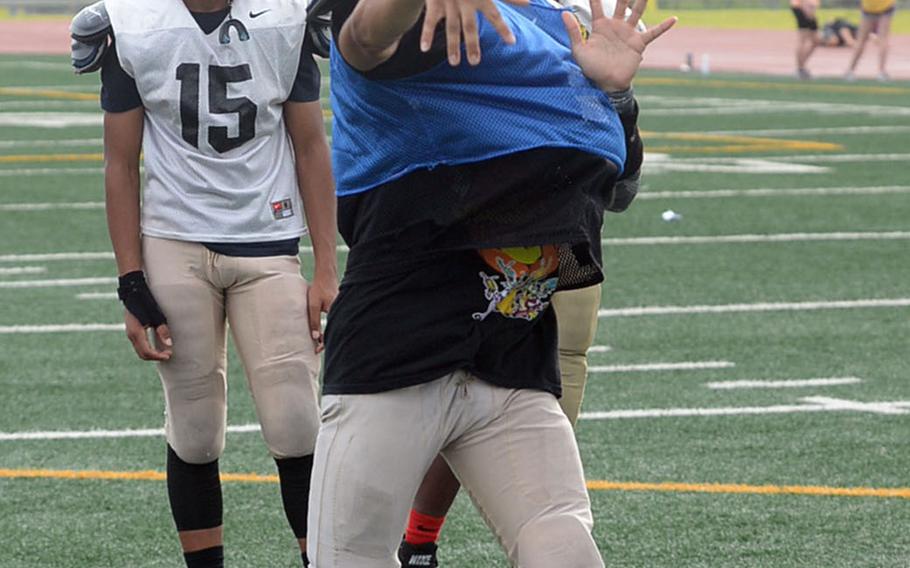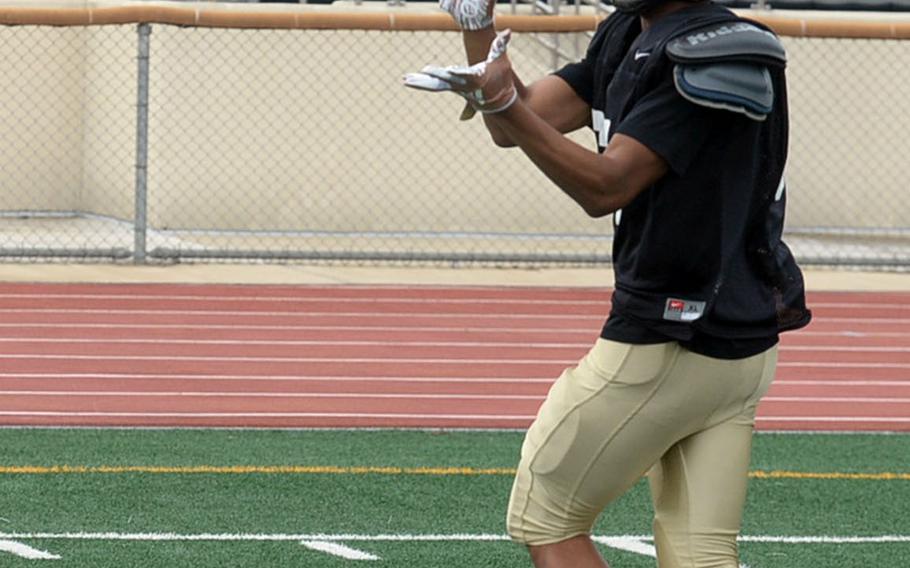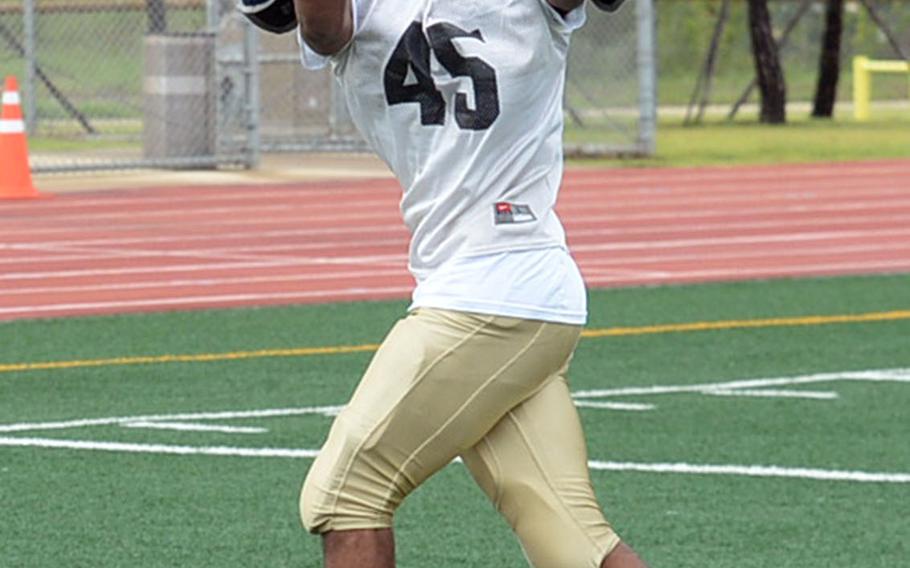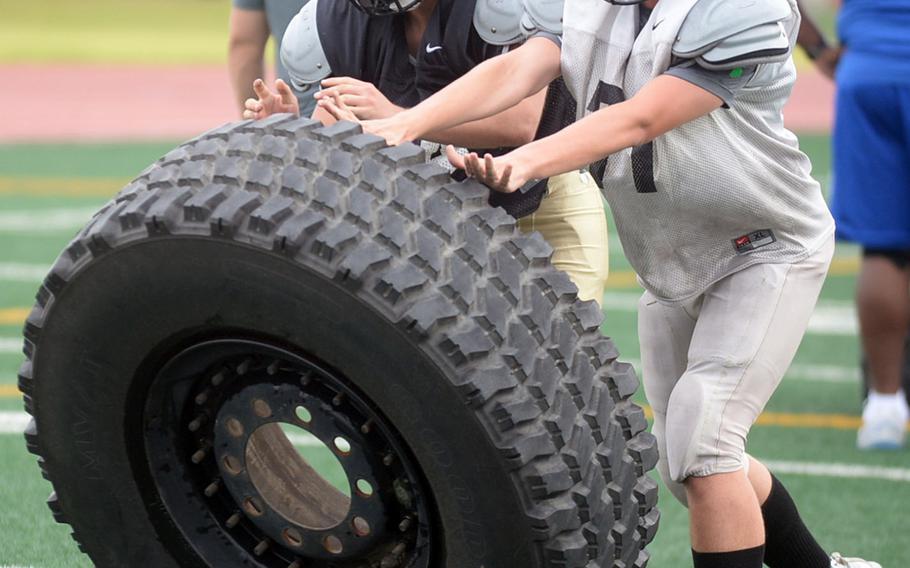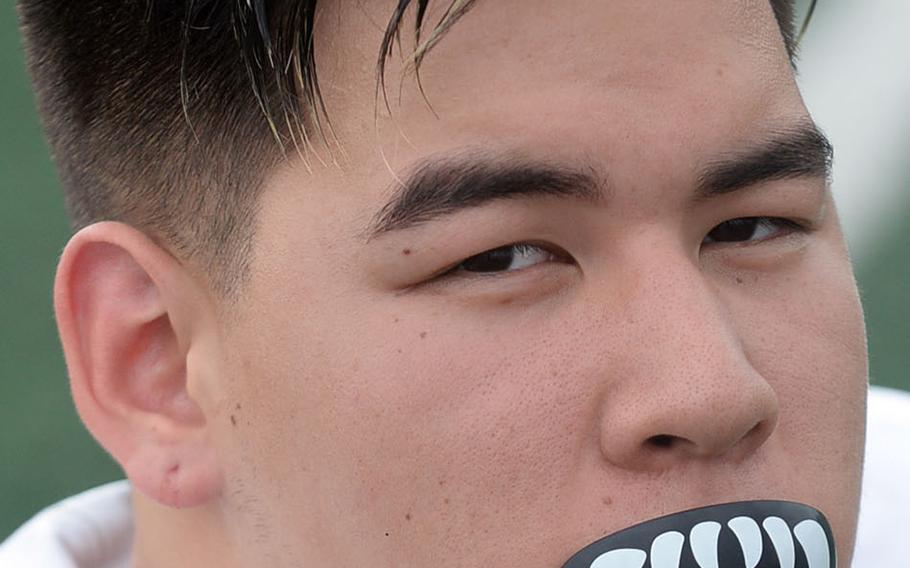 Ninth in a series of looks at high school football camps around the Pacific.
CAMP HUMPHREYS, South Korea – It could be viewed as a natural progression for a football team that in just three years as a varsity program reached two Far East Division II title games, losing in 2016 and winning last season.
But now comes a more stern test.
With an enrollment (521) that shot up more than twice it fielded at this time last year, Humphreys moves to Division I and prepares to face accomplished big-school programs such as Kadena - with its record six Far East titles.
But third-year coach Steven Elliott says he and his players are taking the same tack that has led to their success thus far: not rest on laurels or worry about teams they've not faced before.
"Our biggest key is to remind them that last year is over, to focus on the program, to focus on hard work and take it one game at a time," Elliott said. "If we do that, we have a chance at success facing our new challenges, but also a chance at greater reward."
Humphreys hosts Nile C. Kinnick on Sept. 15 and Kadena on Oct. 13, while traveling to American School In Japan on Sept. 29, Yokota on Oct. 20 and Kubasaki on Nov. 3. The Dragons are the only D-I team outside of Korea that the Blackhawks have faced, losing 13-11 last Sept. 9 at home.
"One game at a time, don't worry about the other teams, focus on our game plan and play a solid four quarters," Elliott said. "Our motto is what we live by."
Humphreys fields the largest body of players in the school's history, 43 as of Tuesday.
The Blackhawks feature their usual complement of speed and talent in their skills positions, but unlike the last couple of seasons, they don't possess a great deal of interior size nor much depth.
"It's not about size; it's about how much heart you have," junior back Sh'Voda Gregory Jr. said. "Size doesn't matter, as long as you have the bigger heart."
He's one of several returners and will play on all sides of the ball. Senior quarterback Miles Brice is back and will have Gregory to throw to along with senior slot receiver Jaylan Horne. Brent Carver transfers from Seoul American and will see time in the backfield.
Anchoring the line on both sides of the all will be senior Christian Franco, who will be called on to replace the team's top two tacklers from last year, Owen Williams and Carlos Criss.
Placekicking duties fall this season to senior David Van Vechten.
One thing Elliott says gives him cause for optimism is the large number of players still out for football after three weeks of practice.
"We have a rigorous program," Elliott said, adding that the goal is to build players who are as good on the field as in the classroom. "We build this around life skills. High expectations, high standards. But to have this many after three weeks of practice, that says something about their heart."