Hansen beats back rain, Okinawa to retain Torii title
by
Dave Ornauer
April 28, 2019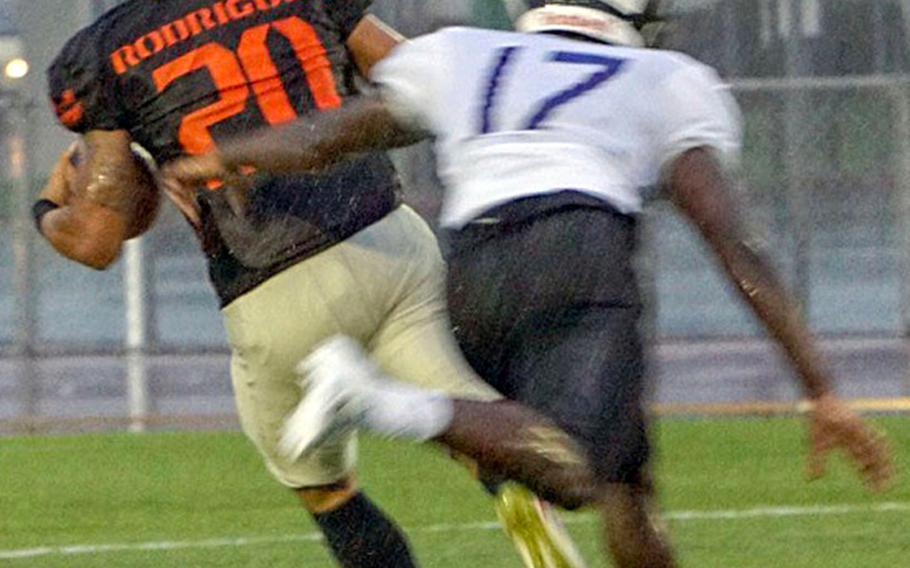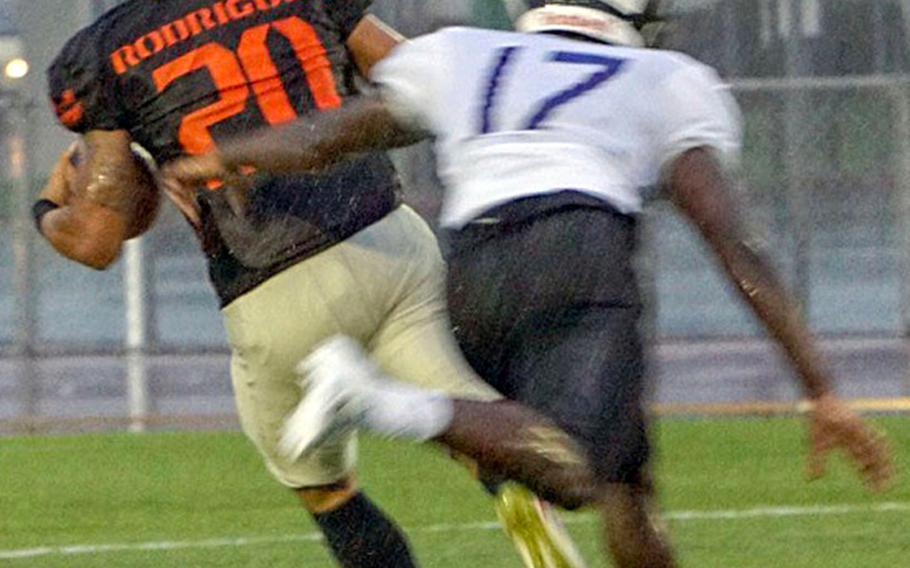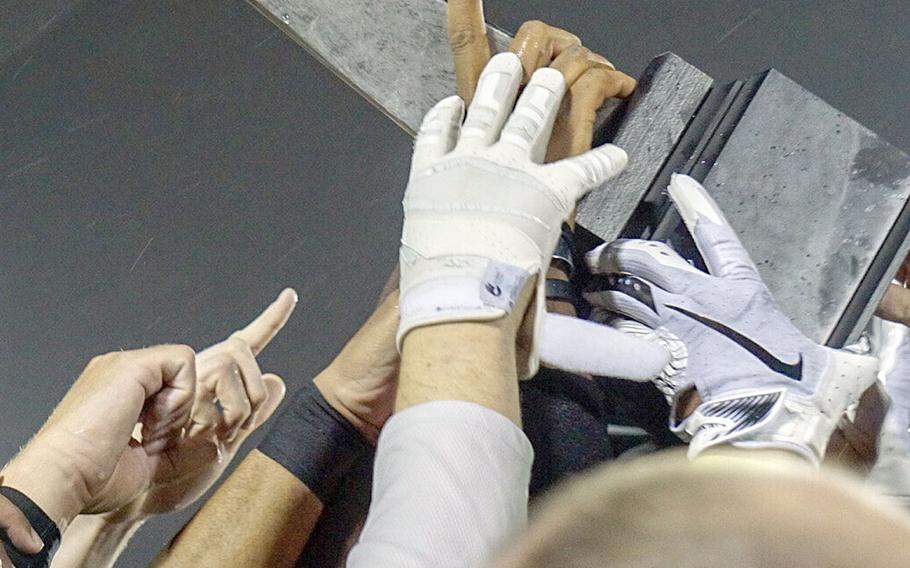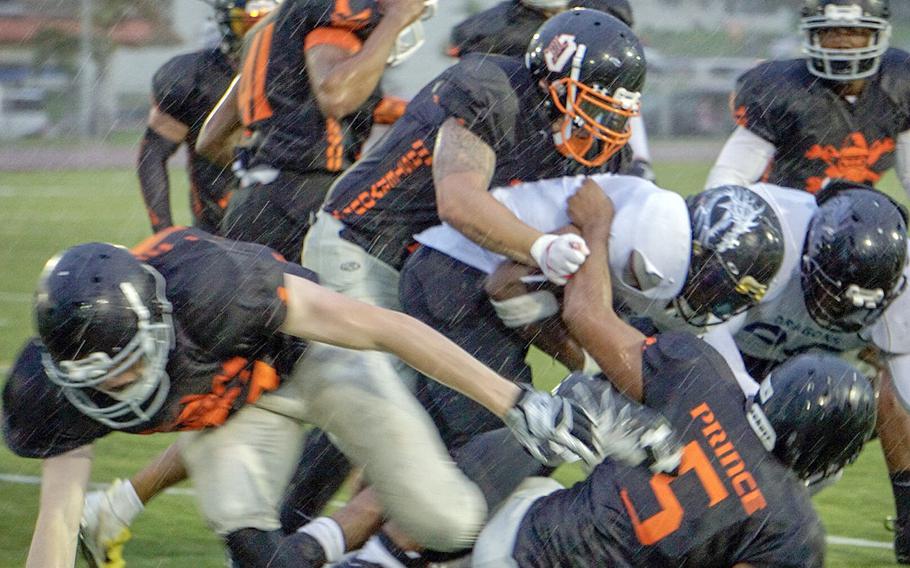 KADENA AIR BASE, Okinawa – It had been 12 years since a U.S. Forces Japan-American Football League team repeated as Torii Bowl champion.
Jeromy Rodriguez and Jayson Scott helped the Hansen Outlaws put a rainy end to that lengthy drought.
Rodriguez caught five passes for 120 yards and a touchdown and Scott, named the game's Most Valuable Player, had 10 tackles, four sacks and the game-sealing sack and fumble recovery as Hansen won its second straight Torii Bowl, beating the Okinawa Dragons 14-6.
The Outlaws became the first team to win back-to-back Torii Bowls since Yokosuka in 2006-07, when the majority of USFJ-AFL teams were based in mainland Japan and the Dragons were the lone entity on Okinawa.
"All my players and coaches believed in and trusted the process and it finally paid off," Hansen coach Dean McCown Sr. said. He transfers Saturday to Marine Corps Air Station Miramar, Calif.
Winning titles, whether back-to-back or otherwise, was the "last thing" on the minds of the players and coaches over the years. It was about developing chemistry and cohesiveness among the players and coaching staff, McCown said.
"If it wasn't for the family we have created, this would have never been possible," said McCown, who took over as Outlaws coach for the 2017 season. "Family over everything else. I love this Outlaws team and I will never forget what has happened the past three years."
All the points in Sunday's title game, punctuated by a heavy second-quarter shower, came in the first half, with the Outlaws rallying from an early one-touchdown deficit and both teams' defenses holding firm in the second half. Quarterback Brandon Stevenson got the Outlaws on the scoreboard with a 2-yard sneak. Rodriguez capped the scoring with a 15-yard touchdown pass from Stevenson in the second quarter.
The Dragons' only points came on a Shakeem Mack 57-yard scoring pass to Rafael Lowe early in the first quarter. They had plenty of chances to score after Lowe's TD grab, but turnovers, dropped passes and penalties proved to be their undoing, coach Jermaine Baker said.
"The defense gave up some big plays early in the game, with the help of some penalties letting the Outlaws get into the end zone, but we held strong after halftime," Baker said. "We had plenty of opportunities. But our offense couldn't put it all together at the end."