Guam tops Southern to grab No. 3 seed in playoffs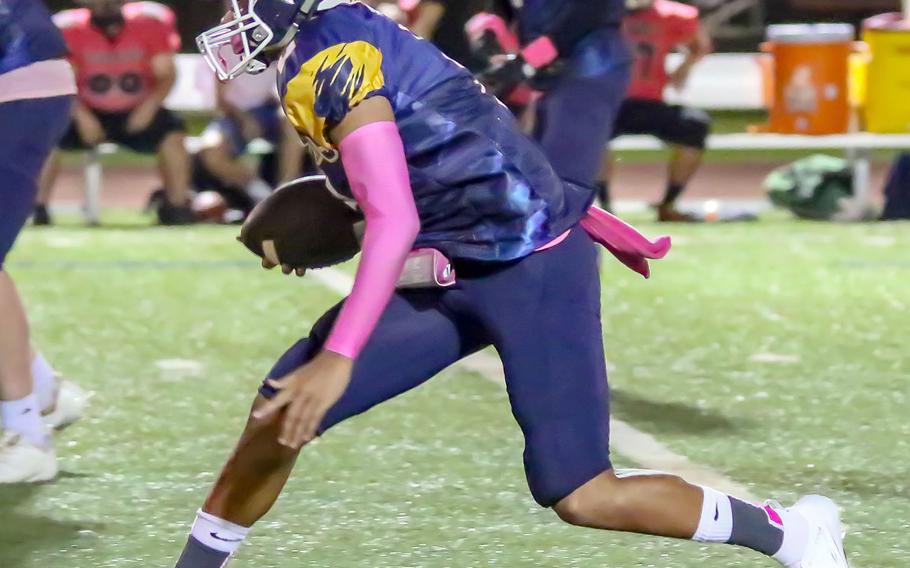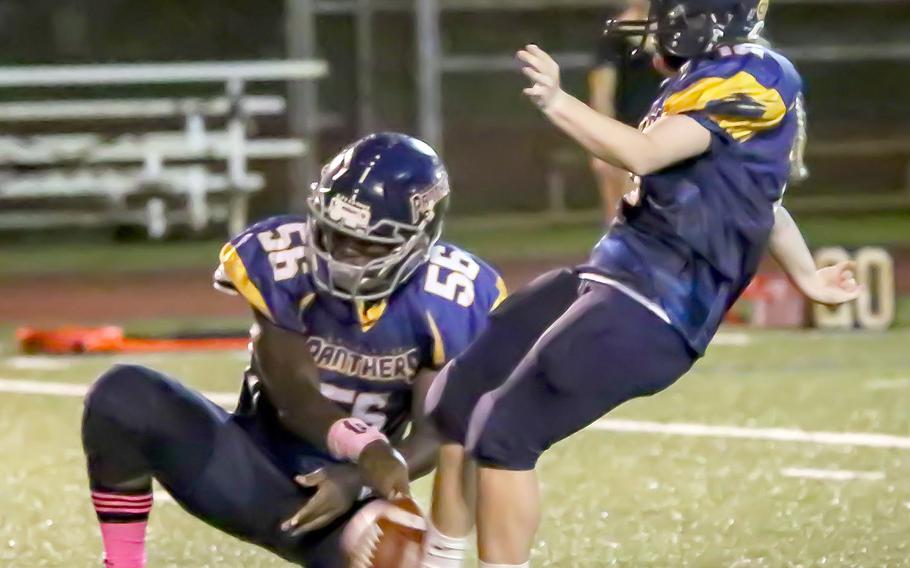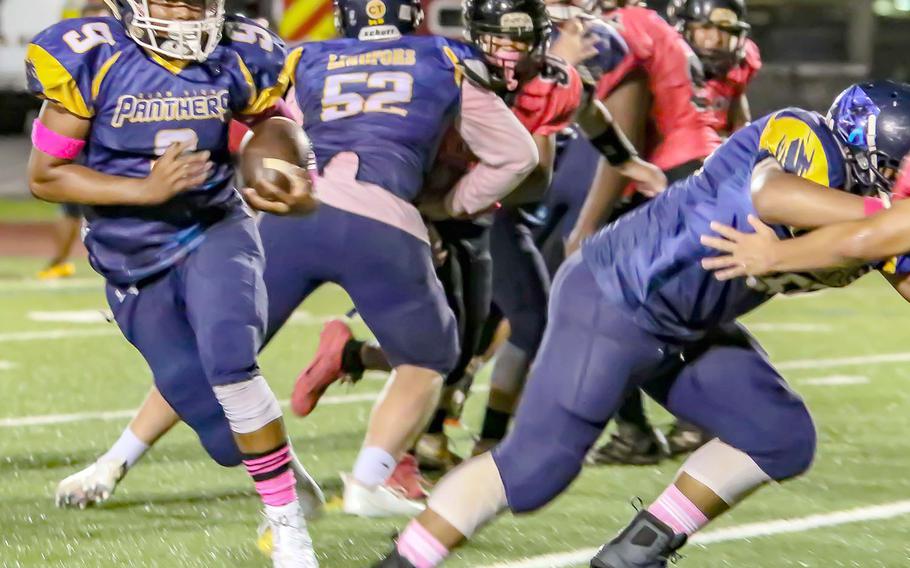 AGANA HEIGHTS, Guam -- Travon Jacobs was limited to two games last season due to an arm injury. He came back this season to play every game for Guam High.
After the Panthers' 38-0 regular season-ending shutout of Southern, coach Jacob Dowdell said Jacobs is coming into his own.
The sophomore quarterback was 14-for-25 for 280 yards and two touchdowns and ran for 51 yards on five carries. Were it not for a few dropped passes, Jacobs could have been "well over 300 yards" and the best may be yet to come, Dowdell said.
"This was his best game by far," Dowdell said of Jacobs, who was injured in the first game of the season last year and played in the Panthers' 19-16 playoff loss to George Washington.
"He's only going to grow and get better. This is him maturing as a quarterback."
RaSean Jacobs caught three of those passes for 68 yards, rushed for a touchdown and also passed for one. Sincere Powell rushed 12 yards for a score and Jeylyn Powell and Julius Gaduang each ran 20 yards for a score. Jalen Thach caught a 15-yard touchdown pass.
Dowdell had 12 tackles as did RaSean Jacobs, Kyle Datu recorded nine tackles and Max Linforth added seven. "Datu was a surprise player on defense," Dowdell said. "He stepped up tonight. I'm very proud of him."
With the victory, the Panthers closed the regular season on a four-game run and earned third place. They host sixth-place Okkodo in the first round of the playoffs next Saturday at 7 p.m.