Guam tops Southern to grab island's No. 3 seed for playoffs
---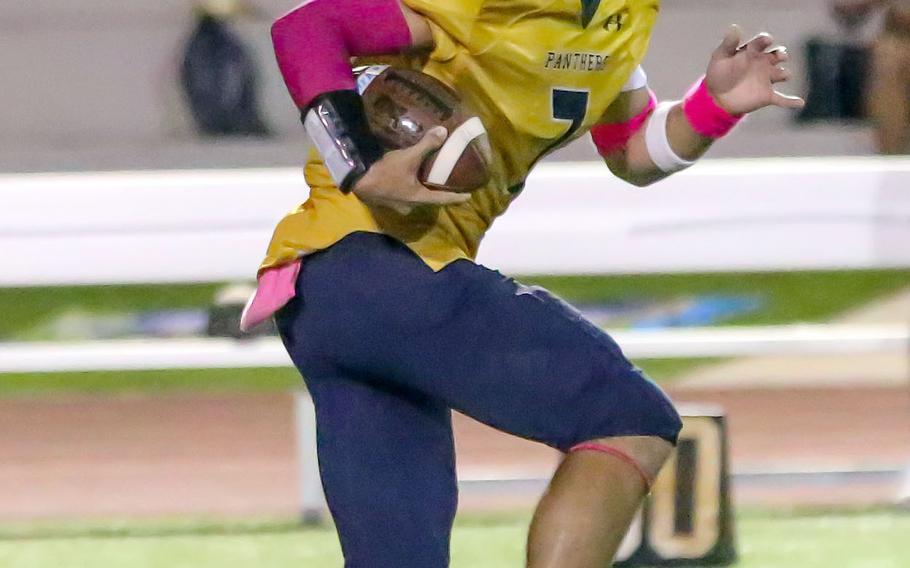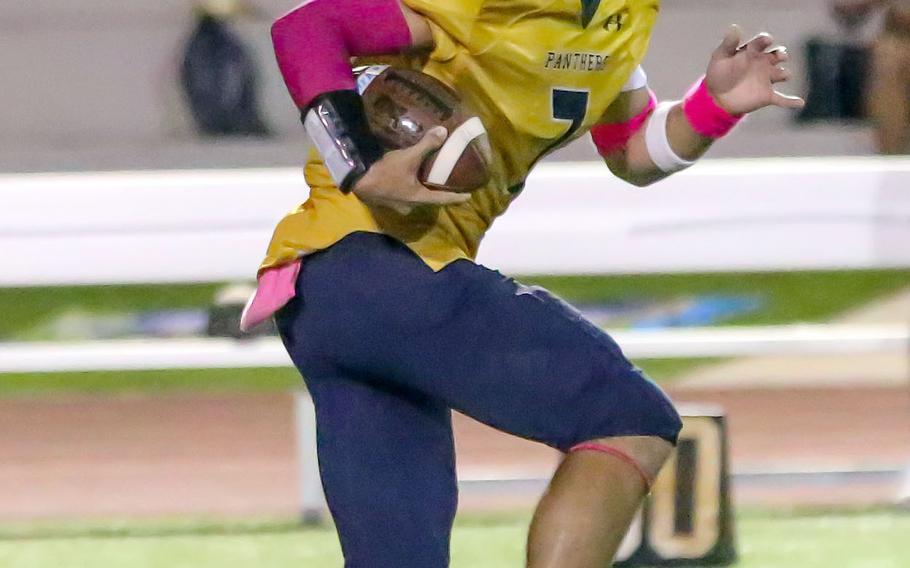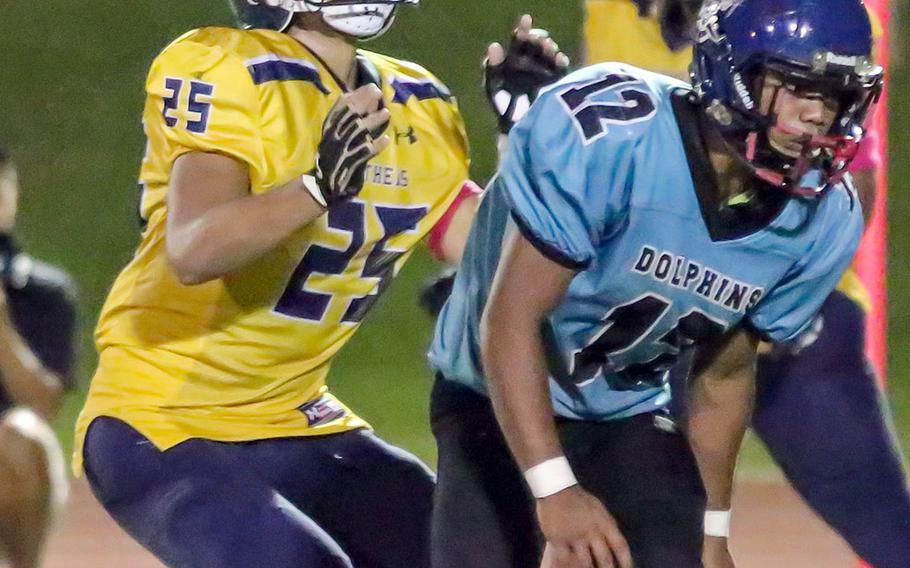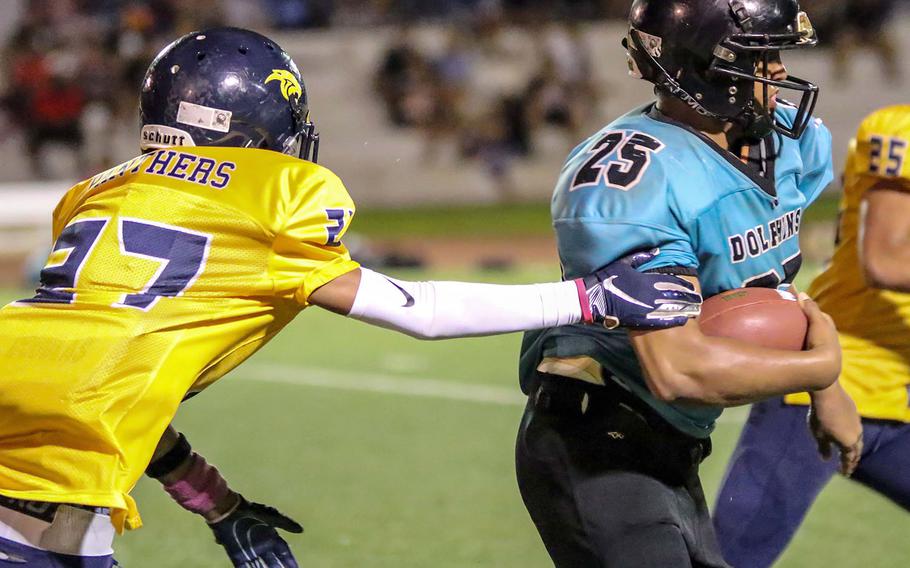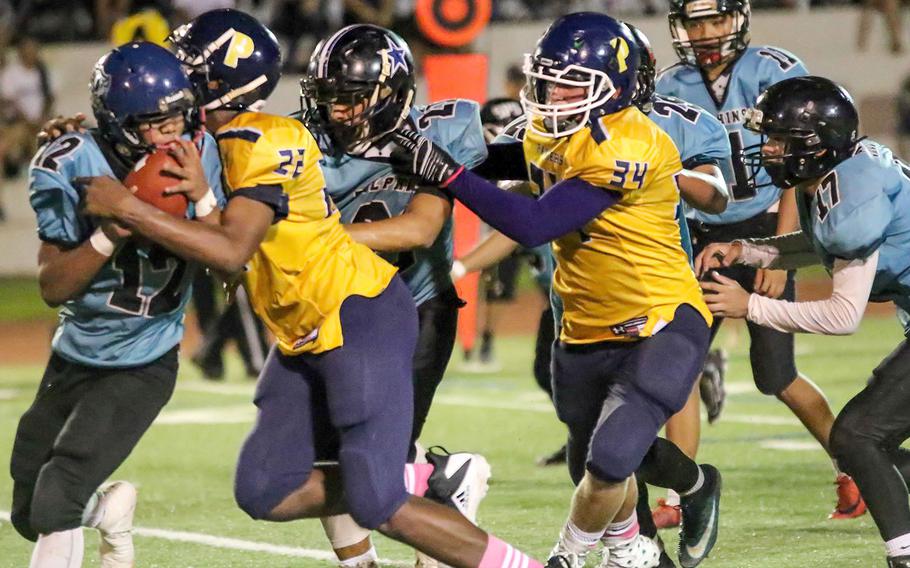 AGANA HEIGHTS, Guam – One might view Nicholas Keefe as a polished veteran of the gridiron wars, given his defensive performance Saturday.
"You'd never know it was his first year playing football. That kid plays above first-year level," coach Jacob Dowdell said of the senior, who recorded 15 tackles plus an interception to help Guam High close the regular season with a 27-14 win over Southern and into league's No. 3 playoff seed.
Travon Jacobs went just 7-for-18 passing, but for 164 yards, including a 60-yard touchdown catch to A.J. Johnson. Jacobs also ran for a touchdown, while Johnson added 77 yards on nine carries with a TD.
Julius Gaduang ran six times for 67 yards and a score as the Panthers spread the wealth offensively.
Thought to be rebuilding at season's beginning, the Panthers closed the regular season with a 5-2 record, including four straight wins to finish, and will host Tiyan in the Interscholastic Football League quarterfinals at 7 p.m. Saturday.
"We most definitely exceeded our expectations," Dowdell said. "We were so young across the board when we started, so young, so green, we battled through so many injuries. And here we are. The guys gave it 110 percent. I'm super proud of these guys."
Father Duenas, a 41-6 winner Friday over Tiyan, took the regular-season championship and a first-round playoff bye.
George Washington, the No. 2 seed, hosts No. 7 Southern, also next Saturday at 7 p.m. No. 4 Simon Sanchez takes on No. 5 John F. Kennedy at a site and time to be determined on Friday.
---
---
---
---