Guam sweeps island cross country championships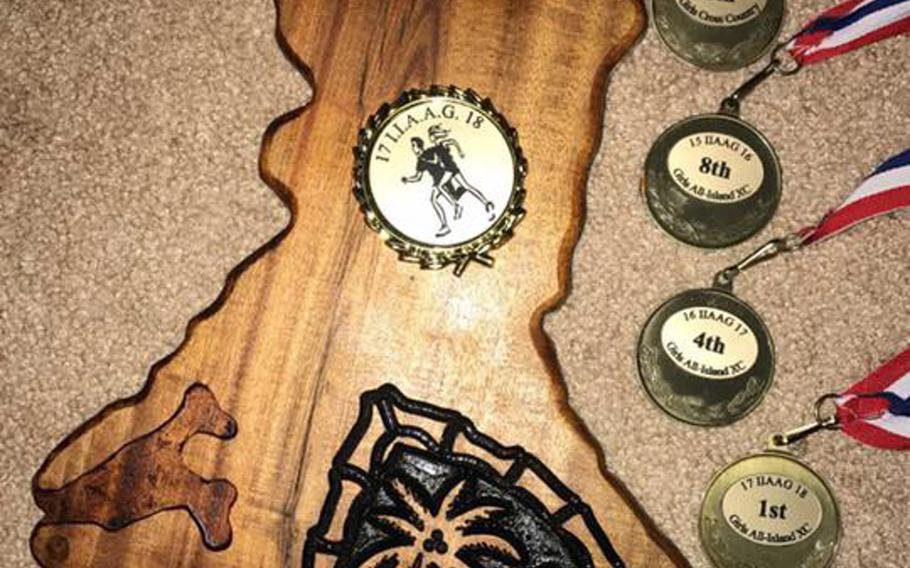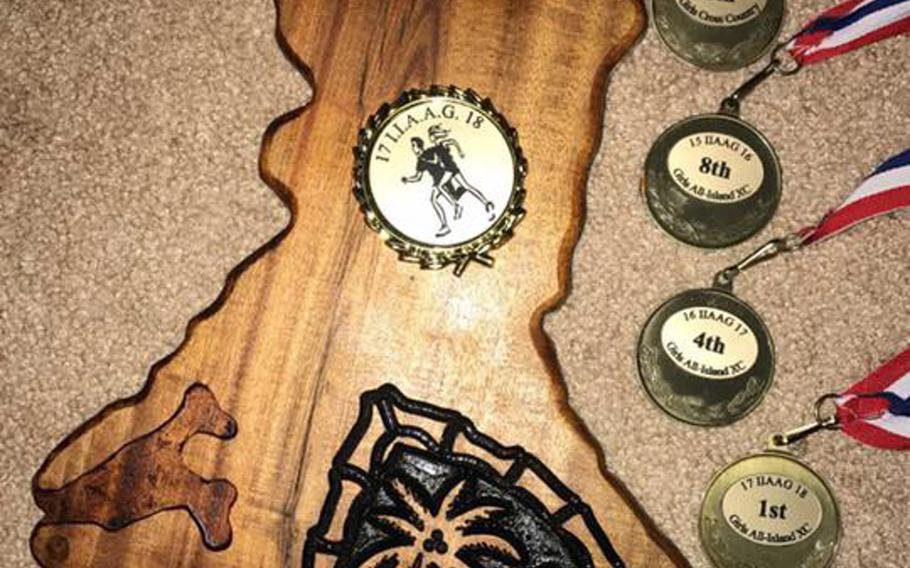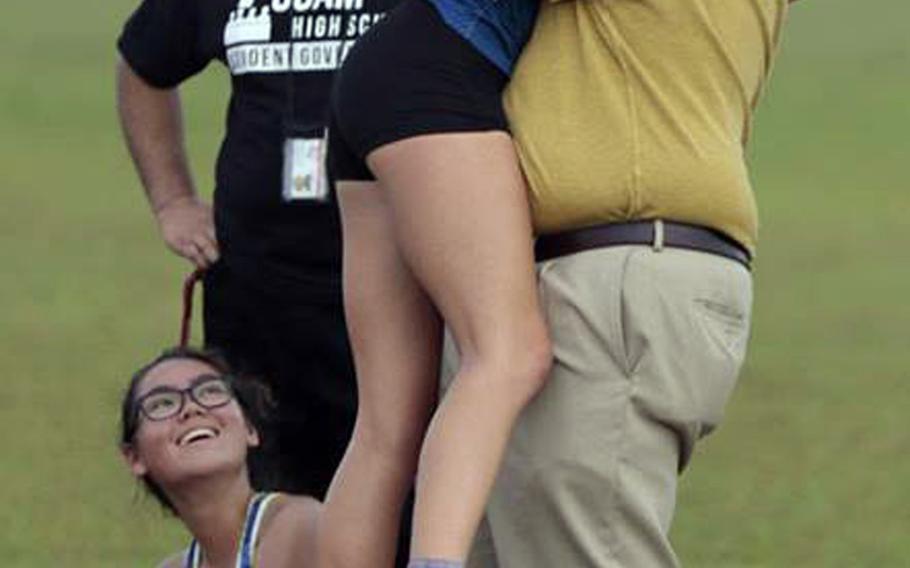 UPPER TUMON, Guam – After three years of near-misses, Emma Mae Sheedy finally met her long-sought goal, and helped her Guam High cross country team achieve a long-sought school first.
Sheedy, a senior team captain, took first place in the girls race in 22 minutes, 38 seconds, while fellow senior Isaac Ventura won the boys race in 17:47. Guam High, which went unbeaten in the regular season, won the boys and girls team titles and captured the all-island title in Thursday's league finals at John F. Kennedy High School.
"I'm so excited. This is what I was hoping for all season," said Sheedy, who had finished sixth, eighth and fourth in her previous tries in the all-island finals but finally came out on top.
Sheedy led a 1-2-3 Panthers finish, followed by Chey Vick (22:55) and Sameha Wilbanks (22:59) and Guam as a team finished with an island-record 25 points, ahead of Okkodo (85) and JFK (99).
On the boys side, Ventura was among four Guam High boys who placed in the top 10; Akira Martines (18:40) was fourth, followed by Jonathan Harver (18:40) in fifth and Nick Keefe (18:44) in seventh. The Panthers had 34 points, followed by the Bulldogs (79) and Islanders (81).
The season was a difficult one, Sheedy said. She was crowned Miss Earth Guam 2017 last June and had those commitments to meet, as well as cross country team captaincy, public relations officer for student government and other duties.
Sheedy had two first-place finishes to her credit during the season, but also finished fifth and second once each and fourth twice in other dual meets and missed two others due to a one-week internship in Tokyo. "I was struggling" during the season, Sheedy said.
But on Thursday, she said, "I found something inside of me that I didn't know I had all season. The girls I've been training with for years, the girls I've been racing against this year, being on Guam where I grew up; I wouldn't have changed a thing."
Winning all-island championships is old hat for Guam High's veteran coach Joe Taitano. Before joining DODEA-Pacific, he coached for more than three decades at JFK, a school of more than 2,000 students, winning 20 boys and 15 girls all-island titles along the way.
"It was easy to do at JFK; they had a program, so it was a regular thing," said Taitano, a lifelong Guam resident who coached JFK boys to a 16-year winning streak and a 13-year streak for girls.
"At a DODEA school, kids come and go. To do it here, with a school of 425, that's incredible, hard to believe," Taitano said. "All I did was work with the kids' hearts and minds. The kids put in all the work. I'm glad everything played out the way it did. The kids deserve it."
Next up for the Panthers is the 15th Asia-Pacific Invitational meet scheduled for Oct. 20-21, also at JFK.
Current DODEA and Independent Interscholastic Athletic Association of Guam policies do not allow Guam schools to participate in the DODEA-Pacific Far East meet slated for Oct. 25-26 at Robert D. Edgren High School in Japan.