Guam stops losing skid by edging JFK in OT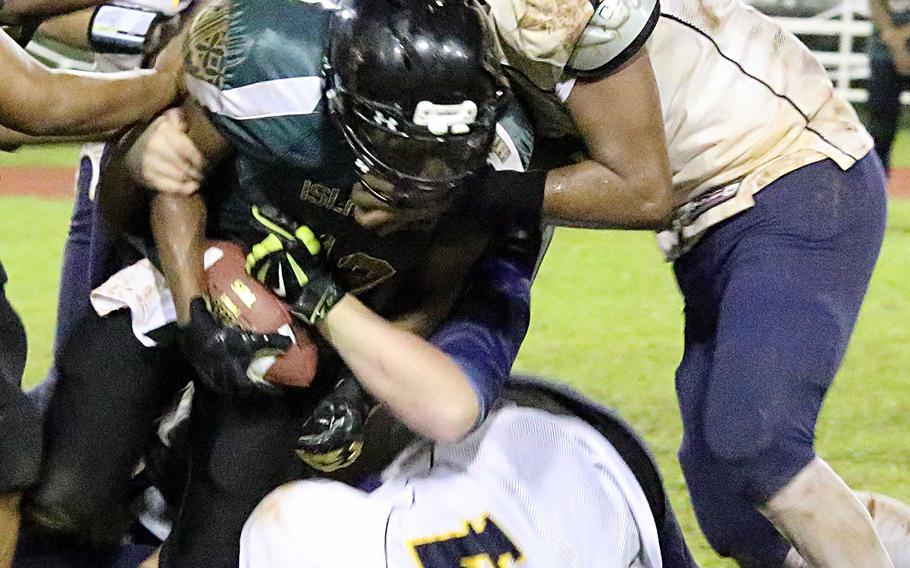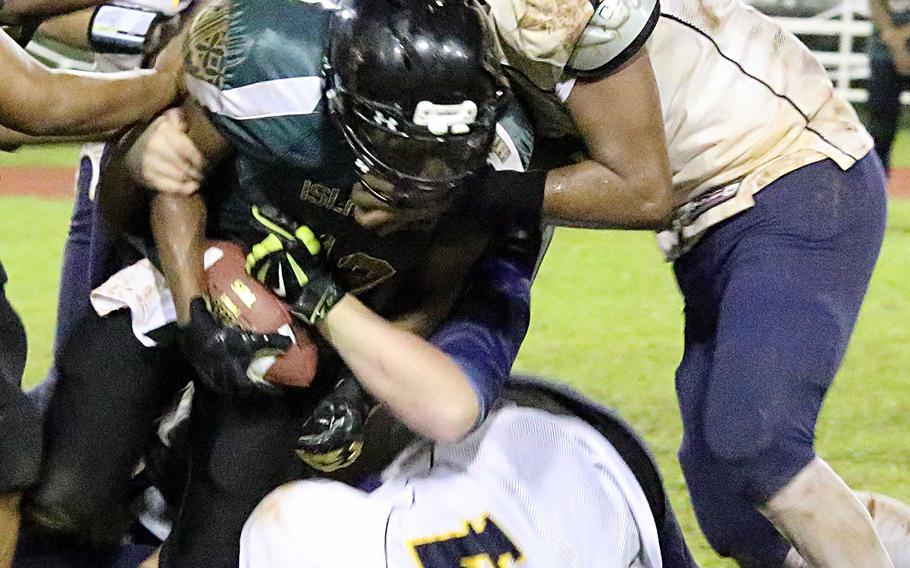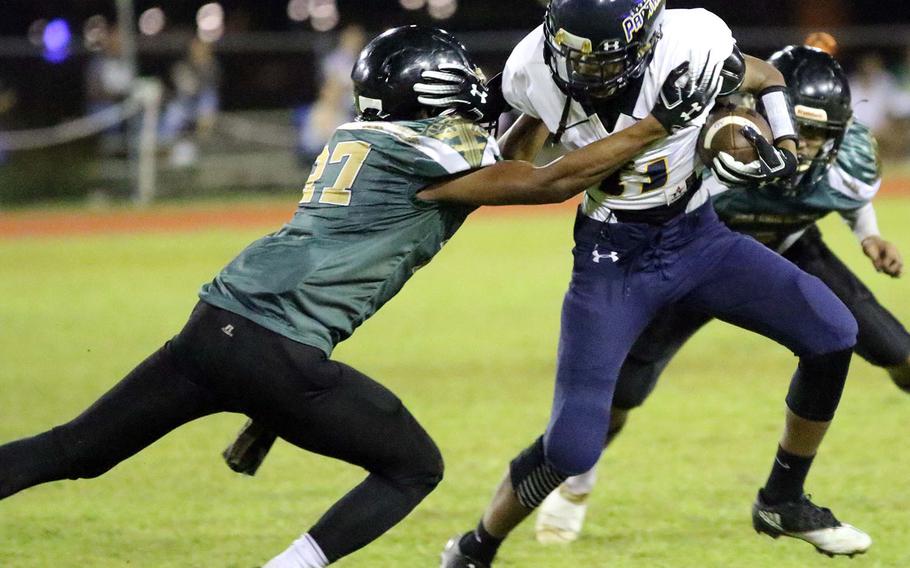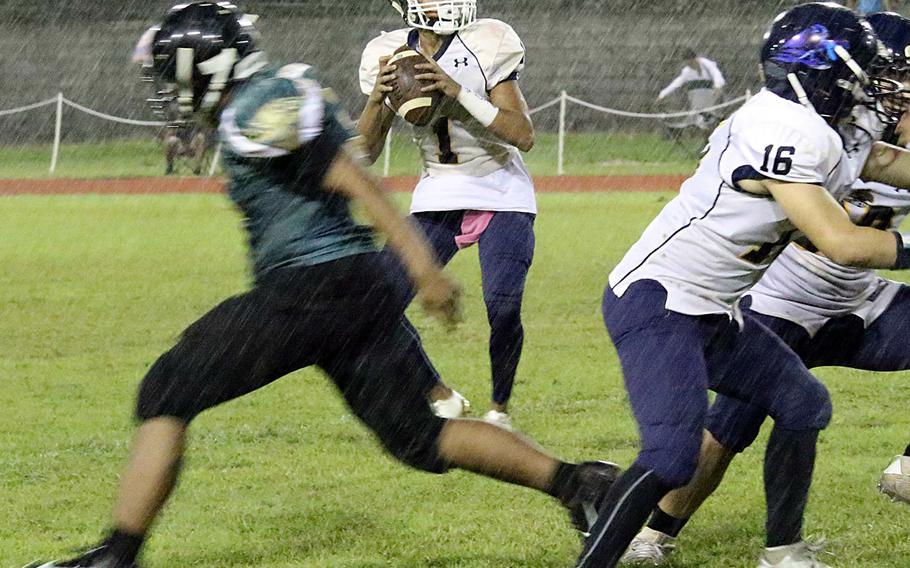 UPPER TUMON, Guam – Kieran Hood intercepted a pass to end the game and help Guam High snap a two-game losing streak, beating John F. Kennedy 13-6 in overtime Friday at JFK's Ramsey Field.
The interception came on the Islanders' overtime possession after the Panthers had taken a 13-6 lead on Travon Jacobs' 1-yard run.
Hood is a reserve linebacker who was pressed into duty when one of the Panthers' cornerbacks was injured and starting linebacker Jeylyn Dowdell was moved to corner to cover JFK's top receiver.
"He had a monster game," coach Jacob Dowdell said of Hood. "He saved the game for us."
The victory ended a two-game slide in which the Panthers were outscored by the league's top two teams, Father Duenas and George Washington, by a combined 67-28.
"I leaned a lot on the seniors tonight," the elder Dowdell said. "If it was going to get done, it had to be them, and they stepped up. It was a hard-fought game. The guys had to make plays at the end and they made them."
Jacobs went 10-for-15 for 75 yards in addition to scoring the game-winning TD. Sincere Powell rushed 10 times for 50 yards and Jeylyn Thach returned a kickoff 90 yards for the Panthers' initial score.
The Panthers next take on Simon Sanchez at Okkodo High School at 7 p.m. Sept. 22.