Guam might have numbers to contend for title again
by
Dave Ornauer
August 15, 2018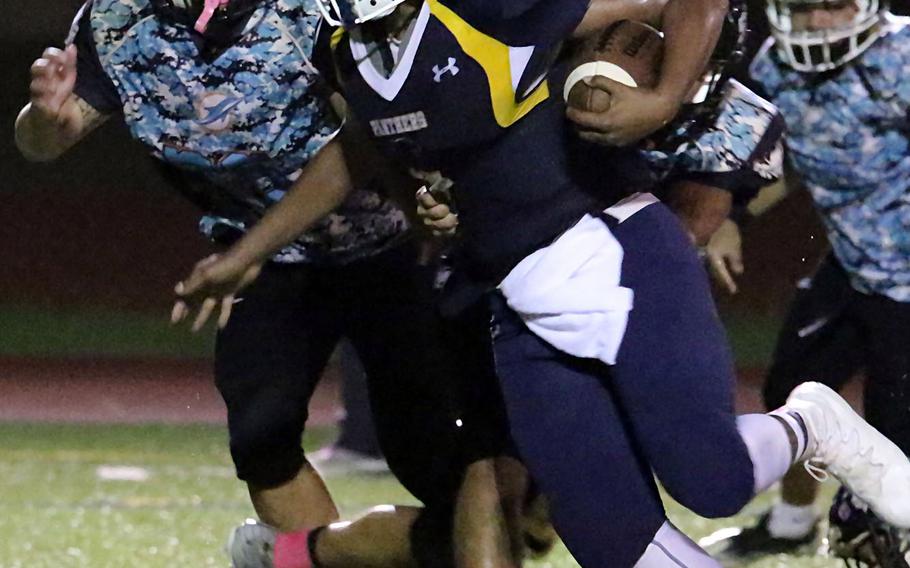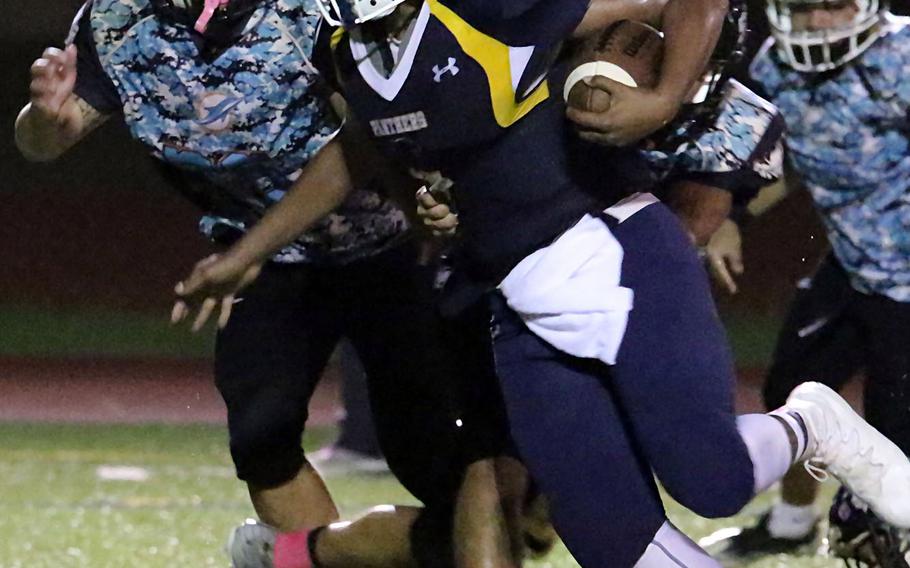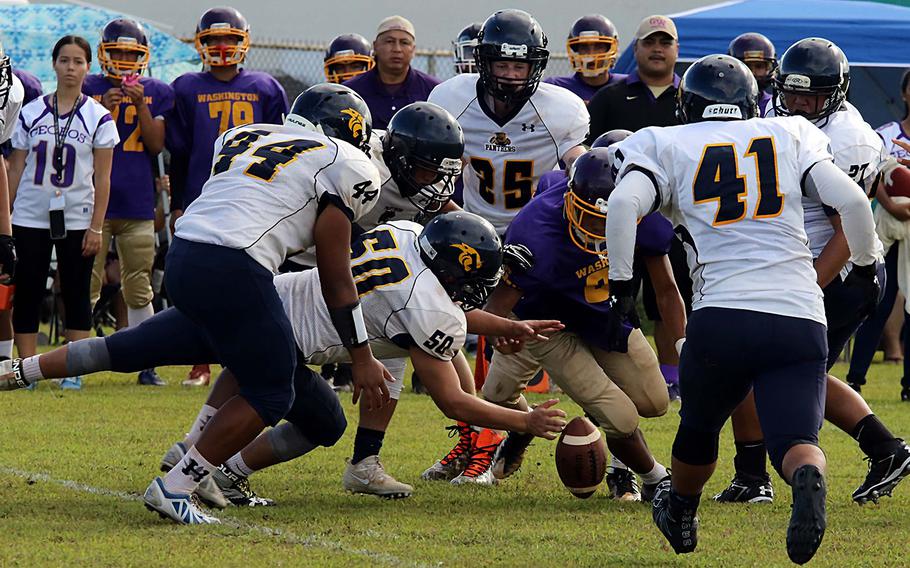 First in a series of looks at high school football camps across the Pacific theater.
After a 2017 football campaign in which they took their lumps en route to quarterfinal elimination, the Guam High Panthers have their sights set on something they haven't accomplished since 2010 – an island championship.
"This year, we have a better chance than we've had in a long time," said coach Jacob Dowdell, in his eighth season at the helm and an assistant on the staff of the last Panthers team to win an island title.
That confidence stems from the fact that Guam has 12 returners, the most it has had since 2010, and is especially deep in linemen, Dowdell said.
"It all starts and ends with the offensive and defensive lines," he said.
There's some veteran blood in seniors Drew Mestas and Ashton Gamboa, "some good, strong, mature senior leadership, to have them lead that line," Dowdell said.
There are also some incoming freshmen, including tackle Matua Whalen.
"He's maybe the strongest freshman lineman we've had" at Guam, Dowdell said.
"We have quite a few linemen, some impact players coming in. Our freshman class, some of them are going to be high-level players."
They complement some returning skill position players with loads of experience, to include senior Jaylen Dowdell (the coach's son) at linebacker and running back, senior rover-receiver Rasean Jacobs, senior running back Sincere Powell and junior Julius Walker, a running back transfer from Italy.
Dowdell calls Walker an "impact player for sure." Walker stands at just 5-foot-2, but "his change of direction is eye-catching."
Sophomore quarterback Travon Jacobs missed most of last season with an injury, but returned in time for the school's homecoming game to throw for 319 yards.
"And we almost pulled it out in the quarterfinals," where the Panthers lost 19-16 to George Washington. "We just didn't have enough players to last to the end."
That has always been an issue for the Panthers. Regardless if they possess more depth than they've had in nearly a decade, it still pales compared to George Washington and three-time defending Interscholastic Football League champ Father Duenas, which can each field 65-70 players.
"When you have teams with three different lines and you have only one line, your best isn't going to cut it," Dowdell said.
Assuming the team keeps its health, though, the Panthers can contend from start to finish, Dowdell said. "I feel confident we'll beat our record of last year by a long shot. This year with 12 kids who can play, I'm very excited. I feel good about our chances."
No matter where the Panthers finish in the regular season and the playoffs, they close the season with their first off-island road trip, a visit to Kadena on Nov. 3.
"We are super excited," Dowdell said.
The Panthers last played at Kadena in 2010, where they lost 34-20.
Guam's season begins much as last year's did, a home game against Tiyan on Aug. 25 at 7 p.m.