Guam High isn't ready to challenge Father Duenas yet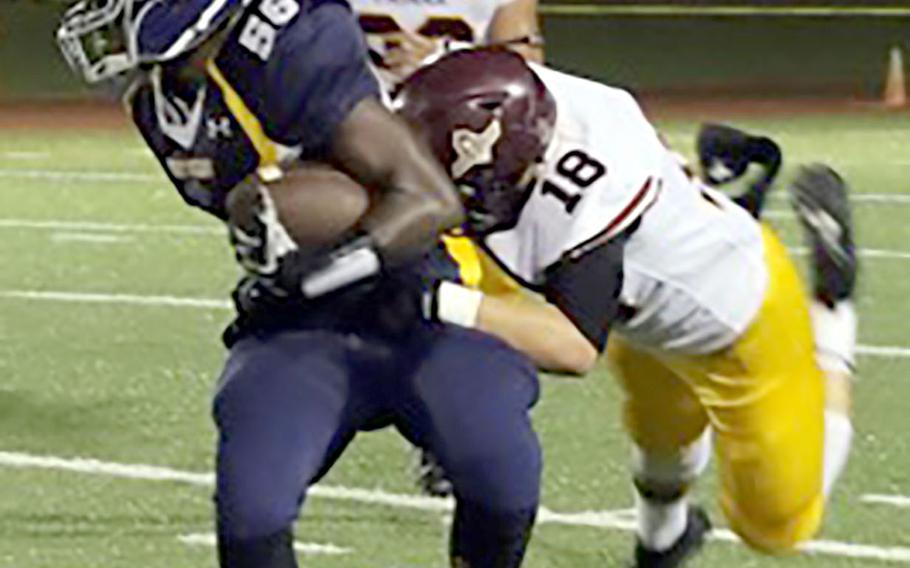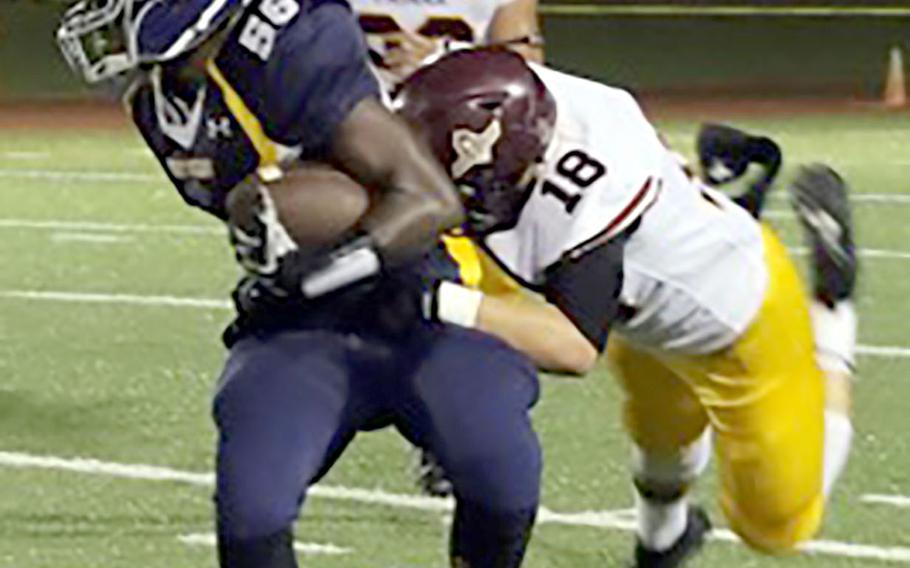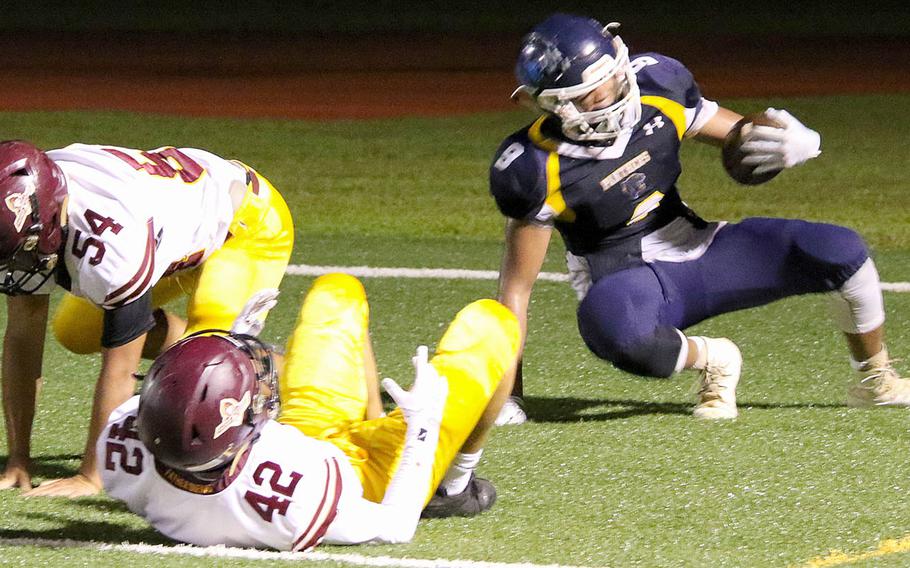 AGANA HEIGHTS, Guam – Even at the high school level, the swing on the scoreboard doesn't get much more than dramatic than what Guam High experienced this week.
From a 52-point shutout victory last week to a three-touchdown loss on Friday, the Panthers found themselves undone by mental mistakes on special teams, lack of depth and inexperience against three-time defending champion Father Duenas.
The Friars ran their winning streak to 32 games, overcoming a huge game by Panthers senior Jeylyn Dowdell to batter Guam 42-21 and run their record to 2-0. The Panthers fell to 1-1 after shutting out Tiyan 52-0 last week.
"We just don't have that experience level yet," Coach Jacob Dowdell said.
The Panthers made three errors on squib kicks that gave the Friars the ball back after scoring plays. Not being in the right place on defense cost the Panthers three touchdowns, Dowdell said. And the Friars had too many fresh bodies, outmanning the Panthers in the fourth quarter.
"Those were three things that killed us," the elder Dowdell said. "But these are things we'll work on during the season so we can be ready for the playoffs."
The younger Dowdell rushed for 109 yards and a touchdown on five carries, caught seven passes for 94 yards and a score and had 12 tackles, including two sacks, and forced three fumbles.
Travon Jacobs went 15-for-38 passing for 180 yards, with two touchdowns and two interceptions. Older brother RaSean Jacobs caught four passes for 67 yards and a touchdown and had 12 tackles, including two sacks. Anthony Bowe had 10 tackles for the Panthers.
The Panthers next week host the last team to beat Father Duenas. Guam hosts George Washington on Friday at 7 p.m.
"It doesn't get any easier," Jacob Dowdell said.