Guam gets a bit healthier and it shows on scoreboard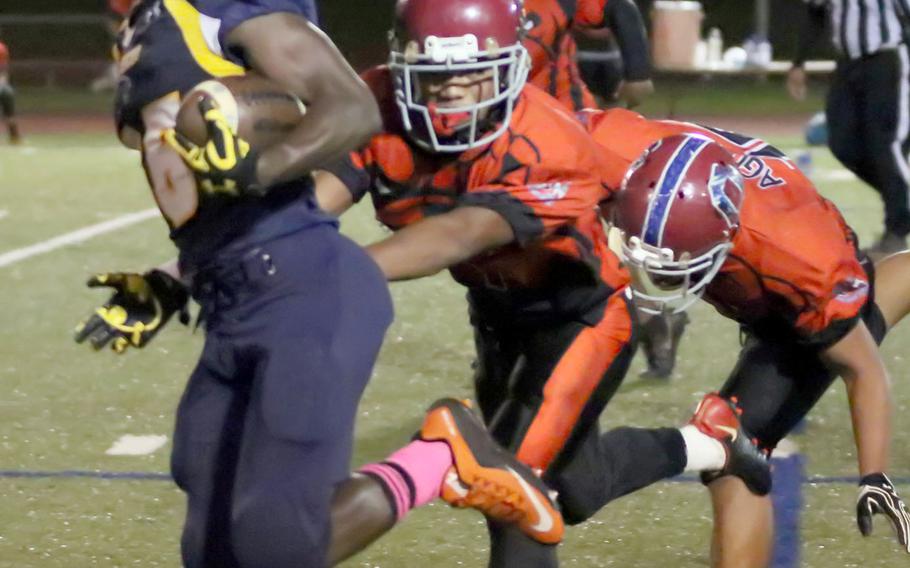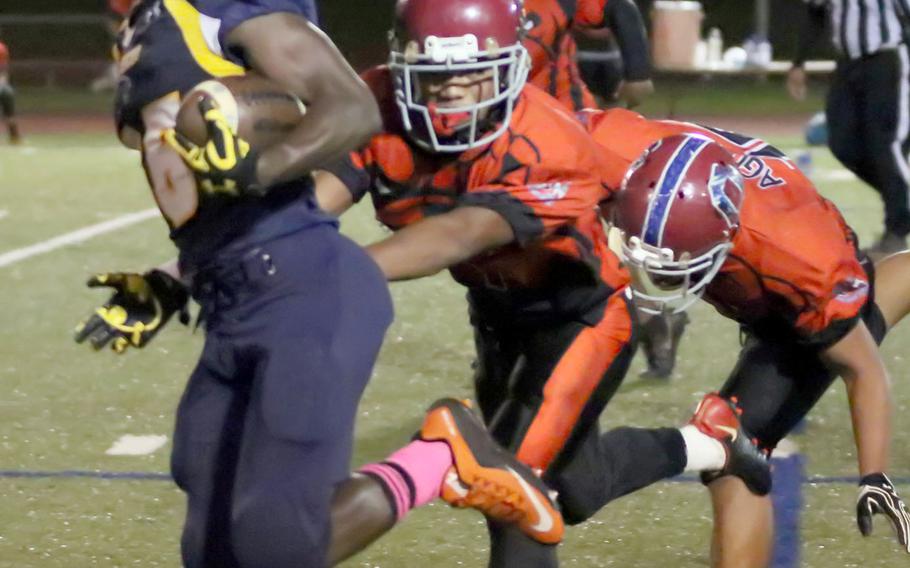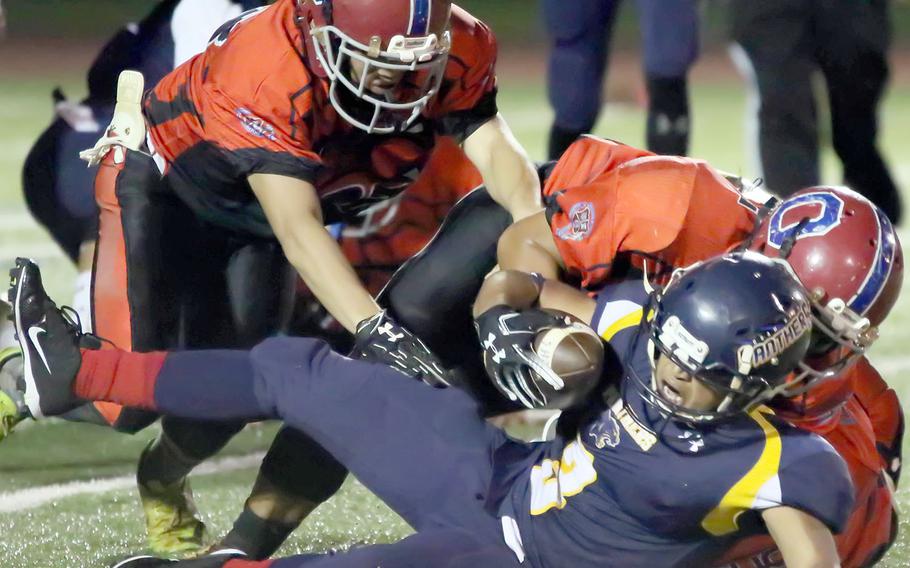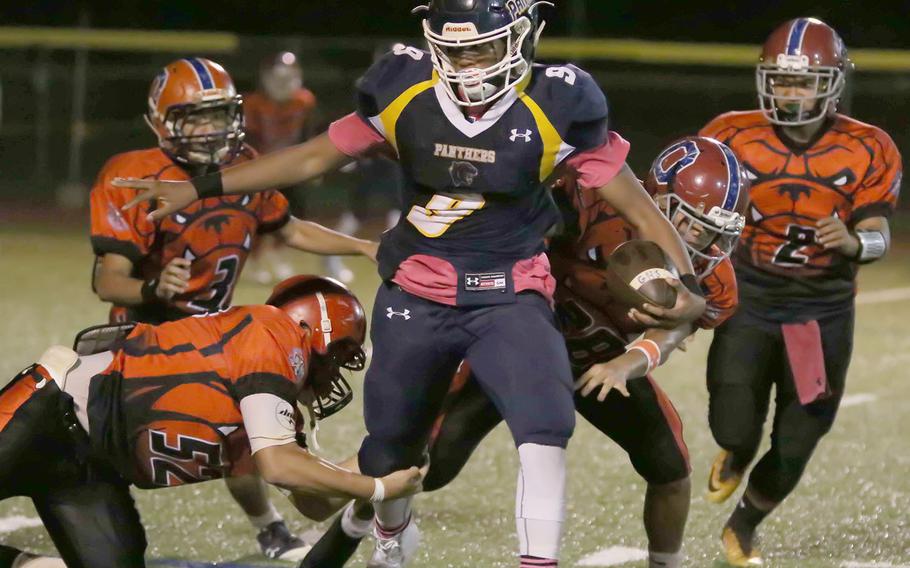 AGANA HEIGHTS, Guam – Julius Gaduang and Jason Jackson had not played since suffering injuries in Guam High's first game of the season.
They sparkled in their returns on Saturday and boosted the Panthers to sole possession of third place in the Interscholastic Football League.
Gaduang rushed 16 times for 182 yards and a touchdown and Jackson had two interceptions as Guam shut out Okkodo 42-0 for its fourth win of the season. The Panthers are a half-game ahead of Southern, which lost 39-0 Saturday to first-place Father Duenas.
"The injured reservists came to play tonight," coach Jacob Dowdell said of Gaduang and Jackson. "We were very happy for them to come back."
Gaduang, a sophomore newcomer from Italy, made his mark offensively despite being just 5-foot-1 and 131 pounds. In fact, Dowdell says his teammates call Gaduang "Italy" because of from whence he came.
"Soon as he got here, he messaged me and said he wanted to play football," Dowdell said. "We noticed how quick his feet were, how shifty he was, he could turn on a dime. But he's so small. We've been trying to get him into open space, and tonight we were able to do it."
But the Panthers' regular stars also chipped in to help improve the Panthers' playoff position.
RaSean Jacobs ran 17 times for 106 yards, caught two passes for 19 yards, accounted for three touchdowns and has 12 tackles, as did Jeylyn Dowdell. Travon Jacobs was 9-for-12 for 58 yards and ran 1 yard for a touchdown. Sincere Powell also had a rushing touchdown. And Drew Mestas had three sacks.
Guam can seal third place when it closes the regular season Saturday at 7 p.m. at home against Southern.