Guam finishes out regular season with triumph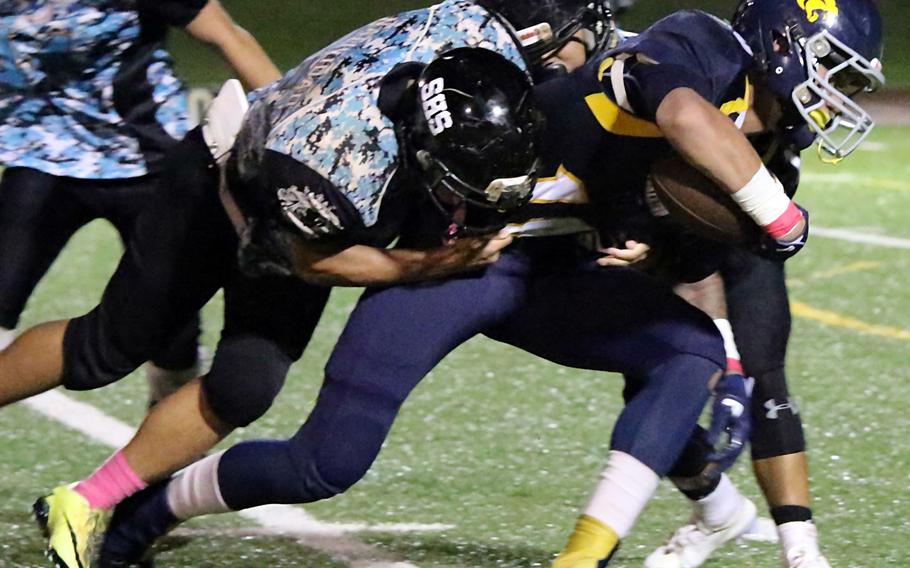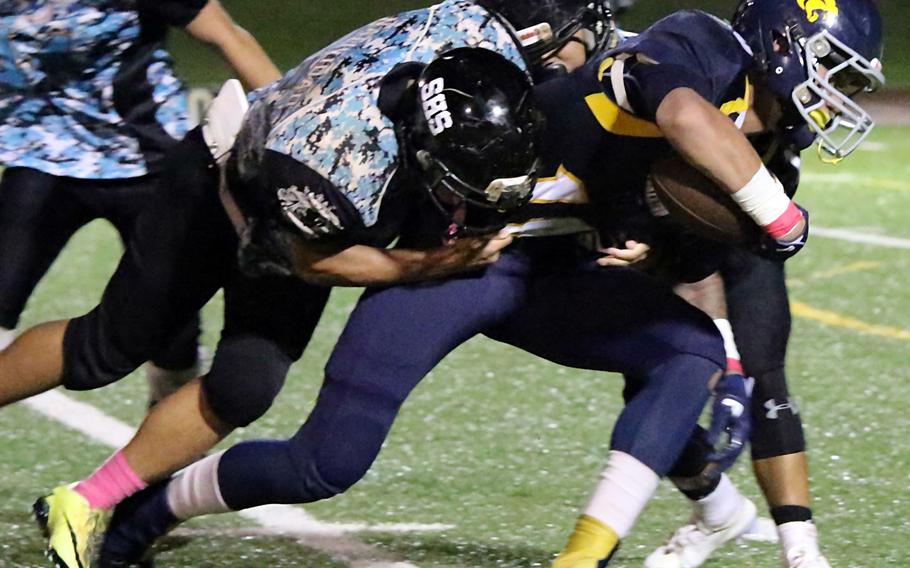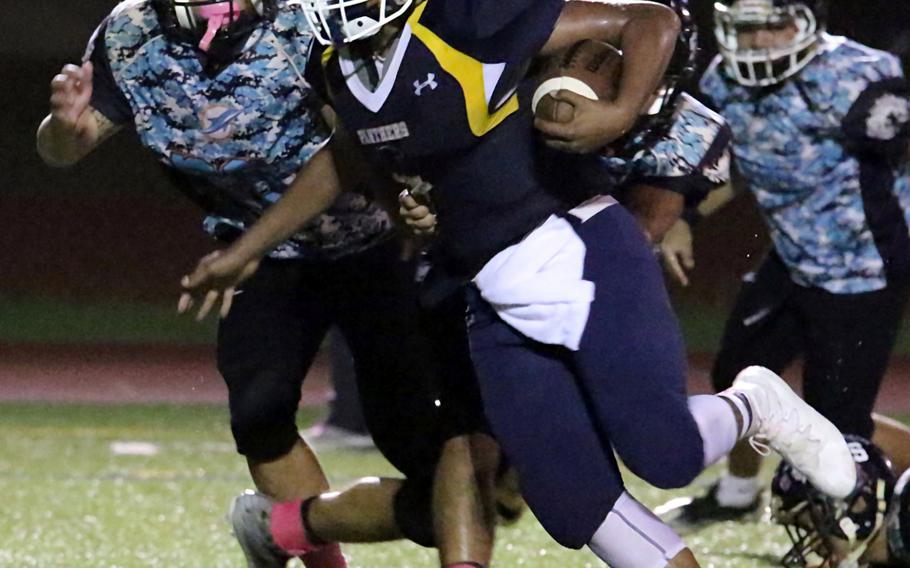 AGANA HEIGHTS, Guam – Jacob Dowdell would have been happier if Travan Jacobs had been available throughout the regular season. But the Guam High coach said he'd take the freshman quarterback's debut performance on Friday nonetheless.
Jacobs, sidelined by a leg injury suffered in the first game of the season, went 17-for-32 for 319 yards and three touchdowns as the Panthers closed the regular season by routing last-place Southern 44-14 to make for a happy homecoming.
"He was everything I knew he would be at quarterback," Dowdell said, adding that Jacobs' performance bodes well for both the playoffs, which begin next week, and future seasons.
With the victory, the Panthers (3-4) secured the No. 6 seed going into the playoffs starting next Friday. Guam faces the No. 3 seed, to be determined, on Oct. 14.
Jacobs would have had five touchdown passes had two not been called back on penalties, Dowdell said.
Jacobs' older brother, RaSean, a junior, "was a beast tonight," Dowdell said. RaSean ran for just 24 yards on four carries, two of them for touchdowns. He also had two catches for 70 yards and a score and added 15 tackles on defense.
Makoa Bamba added 120 yards and two scores on eight catches and Will Sanders had 100 yards on seven receptions with a TD.
On defense, Caleb Coad had a clutch interception, Bamba had 10 tackles, Jaylyn Dowdell also had 10 tackles and Tyler Pham had four sacks for the Panthers.
Southern (0-7) "came out tough," Dowdell said, taking advantage of a fumbled punt and kickoff by the Panthers to get within 22-14. But the younger Jacobs took over from there, Dowdell said.
Guam's regular season concludes Saturday with two-time defending champion Father Duenas facing second-place George Washington at 10 a.m., followed by third-place Tiyan at fourth-place John F. Kennedy at 3 p.m.