Guam back on winning track after thumping JFK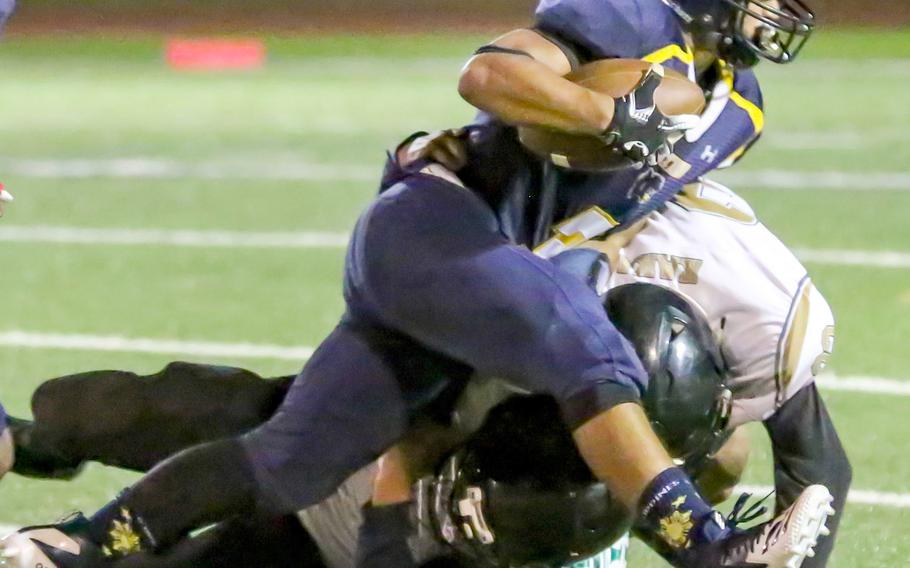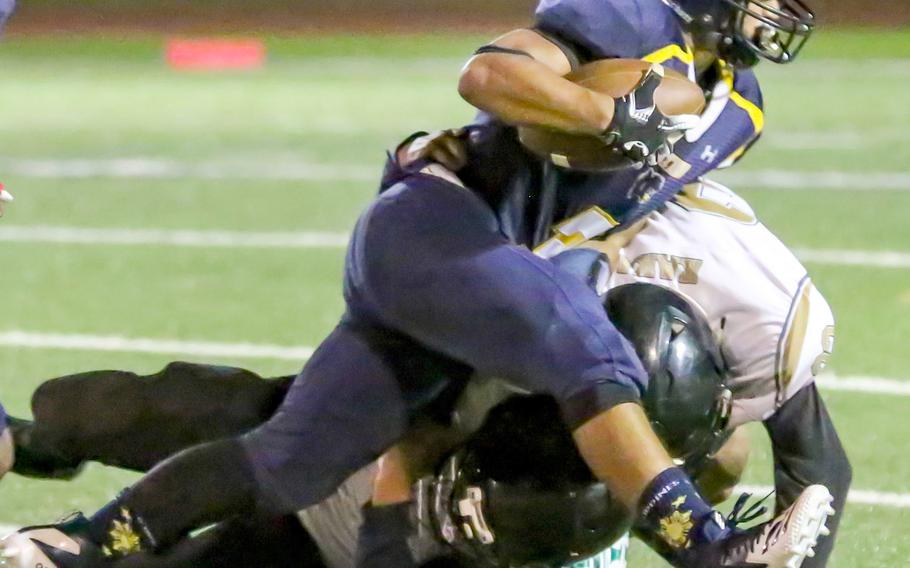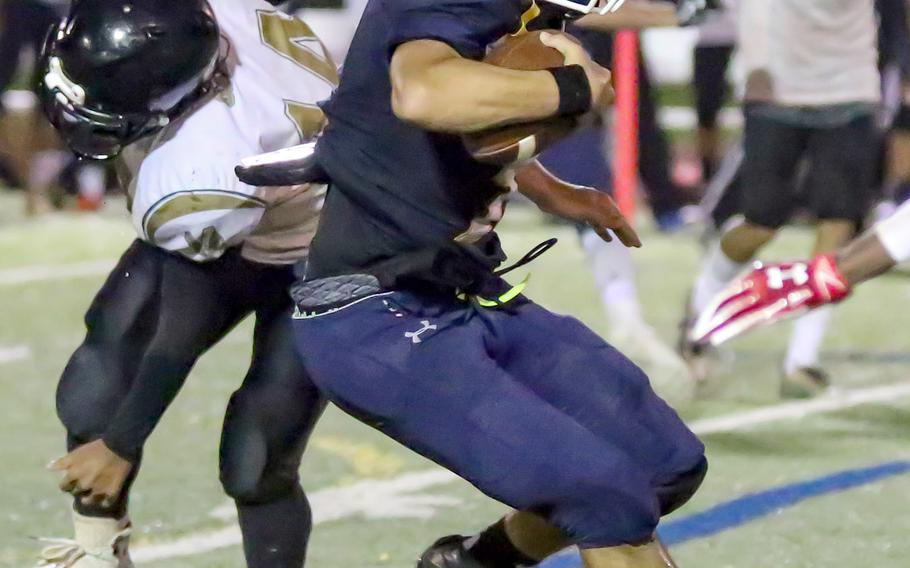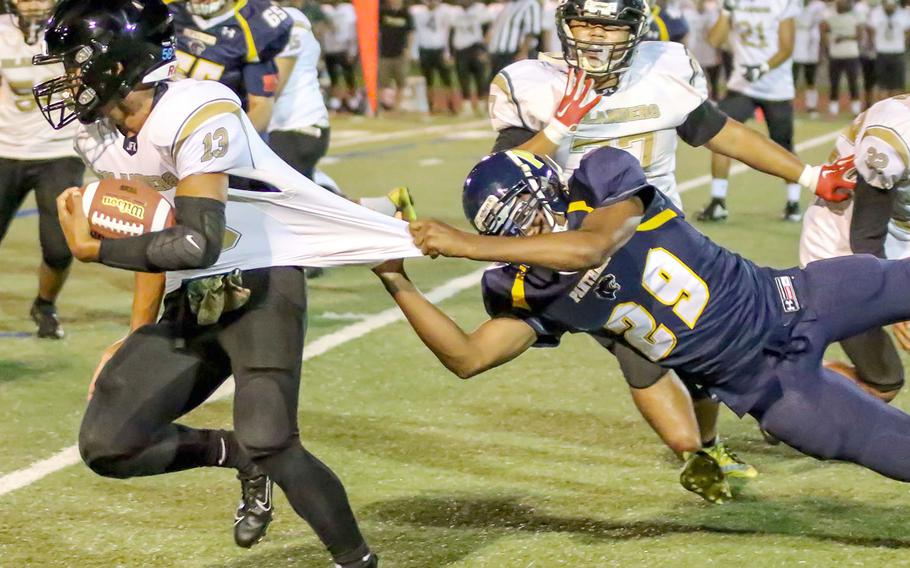 AGANA HEIGHTS, Guam – Nicholas Keefe caught only three passes in Friday's game, but two of them went for touchdowns and helped get Guam High's football team back on a winning course.
The senior receiver had 111 yards receiving, Julius Gaduang rushed for three scores and Matua Whalen recorded a game-high 14 tackles as the Panthers snapped a two-game skid, romping 48-18 at home over John F. Kennedy.
"The light switches turned on and everything we asked him to do, he did and then some," coach Jacob Dowdell said of Keefe.
The victory game after the Panthers two took lumps to the chin 47-14 against Father Duenas on Aug. 30 and 40-7 to George Washington last Friday. Guam improved to 3-2 and remains in the chase for a first-round home playoff game.
"We needed this," Dowdell said of the victory over the Islanders (2-3), adding that in some ways, he was glad that the Panthers got their games with the Friars and Geckos out of the way quickly. "You take your lumps, you learn from them and get yourself ready" for the rest of the season, he said.
Travon Jacobs went just 4-for-13 passing, but for 117 yards and the two TD passes to Keefe, and also rushed four times for 12 yards and two scores. Gaduang had 245 yards and three scores, his longest being 80 yards, and Jayson Jackson ran for 78 yards and a 40-yard touchdown on seven tries.
The Panthers next play second-place Simon Sanchez at 7 p.m. next Friday. "That will be a dogfight, as always," Dowdell said.