George Washington tops mistake-prone Guam to reach title game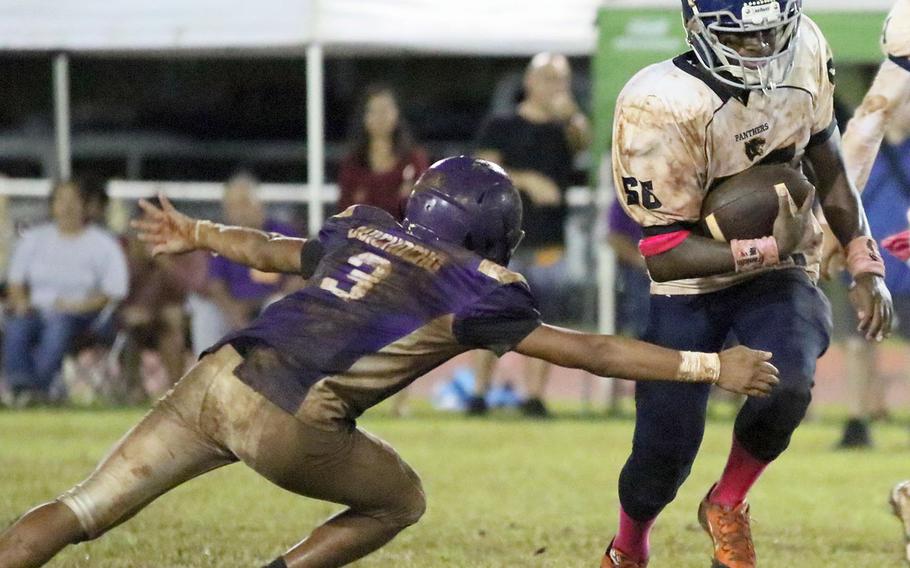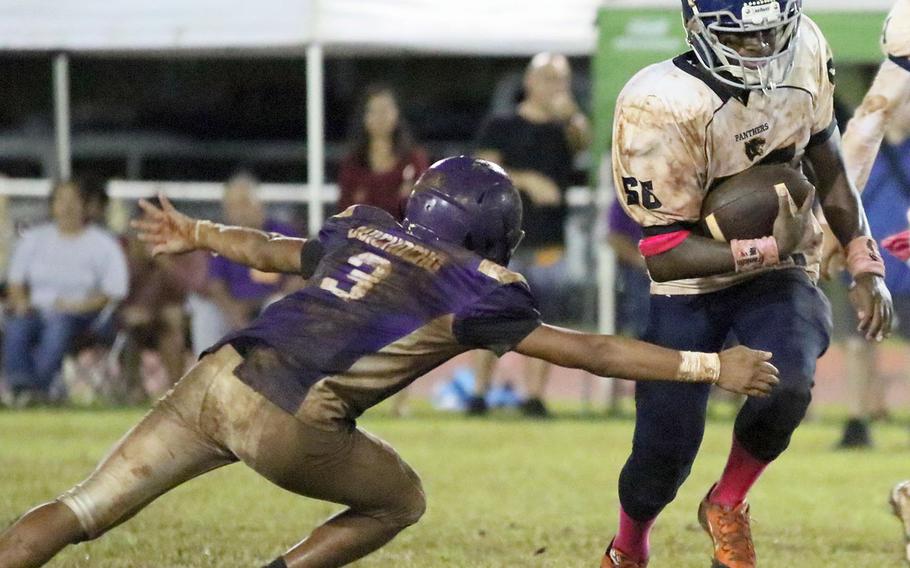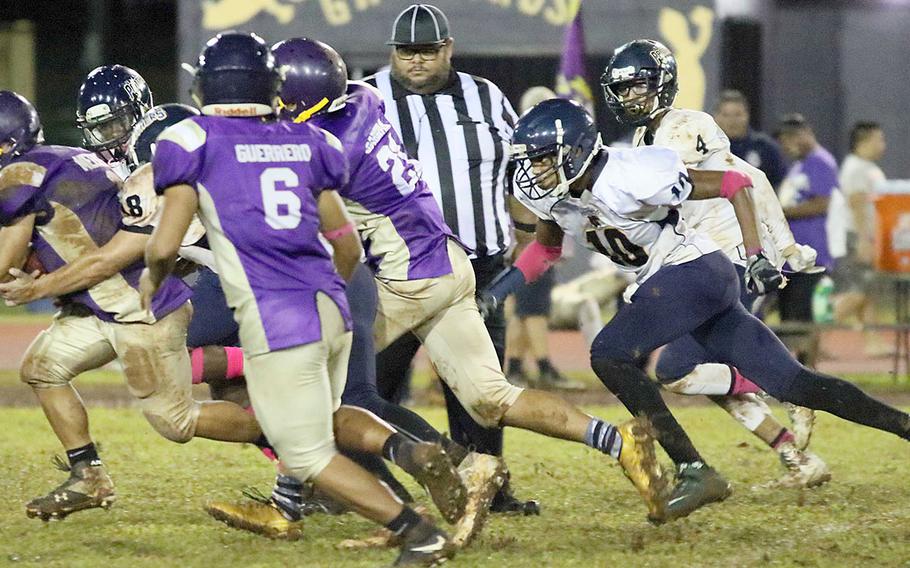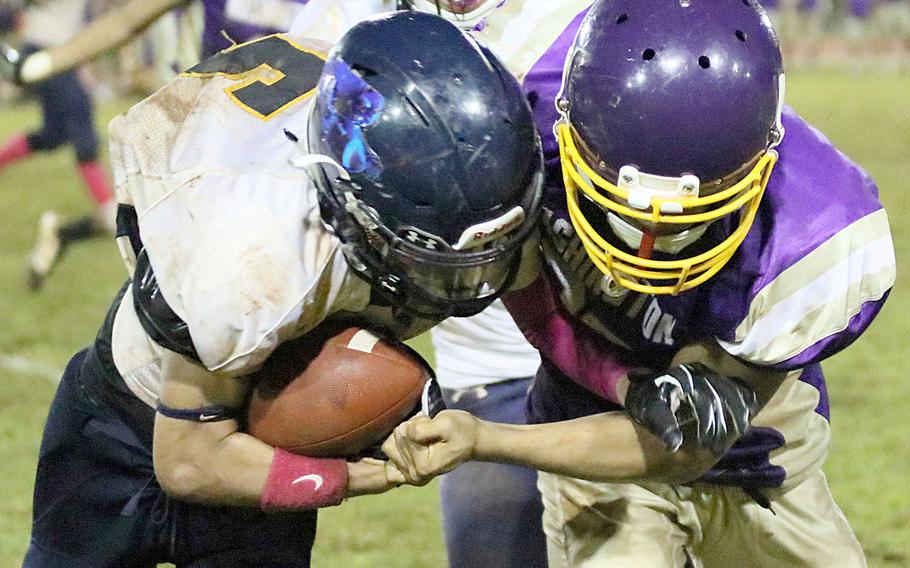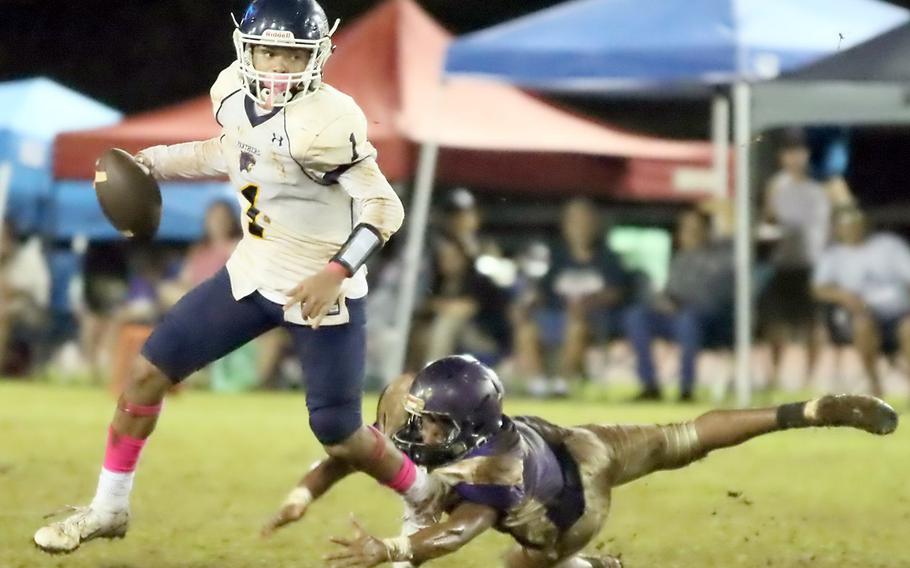 MANGILAO, Guam – Special team errors and a slick, muddy turf made wet by weeklong rain combined to doom Guam High in Saturday's island playoff semifinal at George Washington.
Four long snaps sailed over the head of Panthers kickers, allowing the Geckos to score three times by moving the ball just 28 yards, helping George Washington beat Guam 27-6 at Geckos Field.
"We dug a hole that we couldn't get ourselves out of," Panthers coach Jacob Dowdell said. "Too many rookie mistakes that killed us. At the end of the day, the kids fought back and scored when lesser teams would have given up."
Travon Jacobs was 9-for-30 for 70 yards and a touchdown and rushed three times for 25 yards. RaSean Jacobs had four catches for just 26 yards, including the Panthers' lone touchdown, along with 10 tackles.
Ruben Ramirez had 10 tackles and one fumble recovery, and Evan Cavenell added seven tackles, four of them sacks.
With the win, the Geckos (6-1) advance to meet unbeaten Father Duenas (8-0) in next Saturday's Bamboo Bowl championship game, site and time to be determined.
The Panthers (6-3) were relegated for the fourth time in six seasons to Friday's third-place game at home against John F. Kennedy, 49-21 losers to the Friars in the other semifinal played Friday.
"The two best teams will play for the championship," Dowdell said.