George Washington dominates line, Guam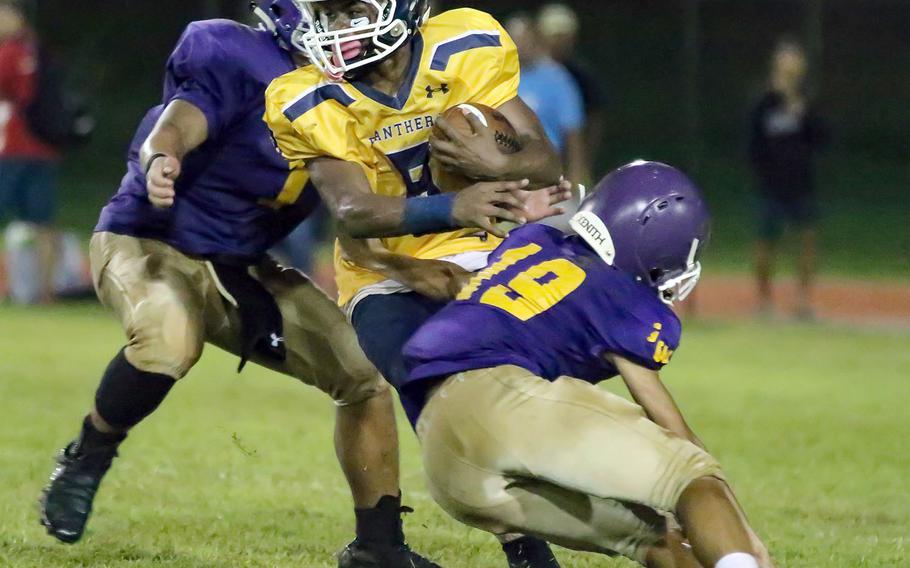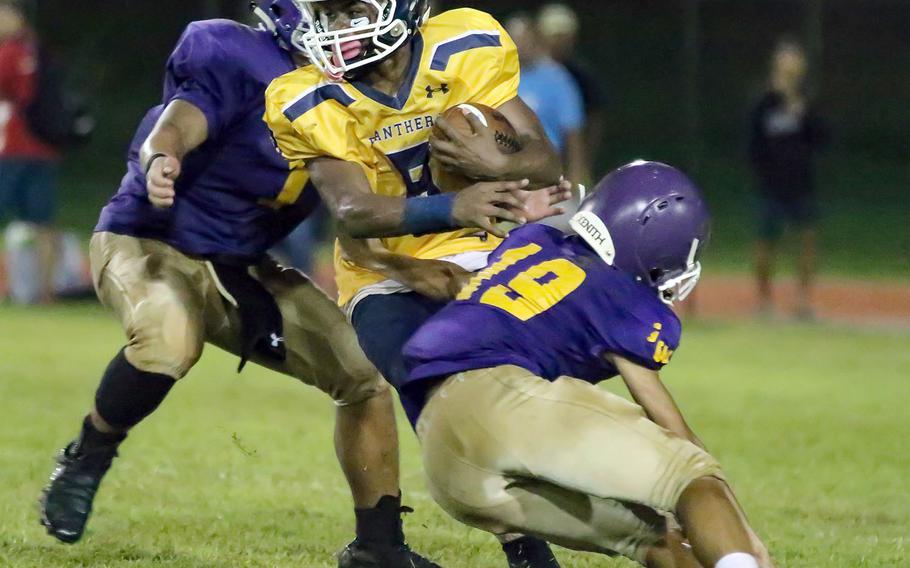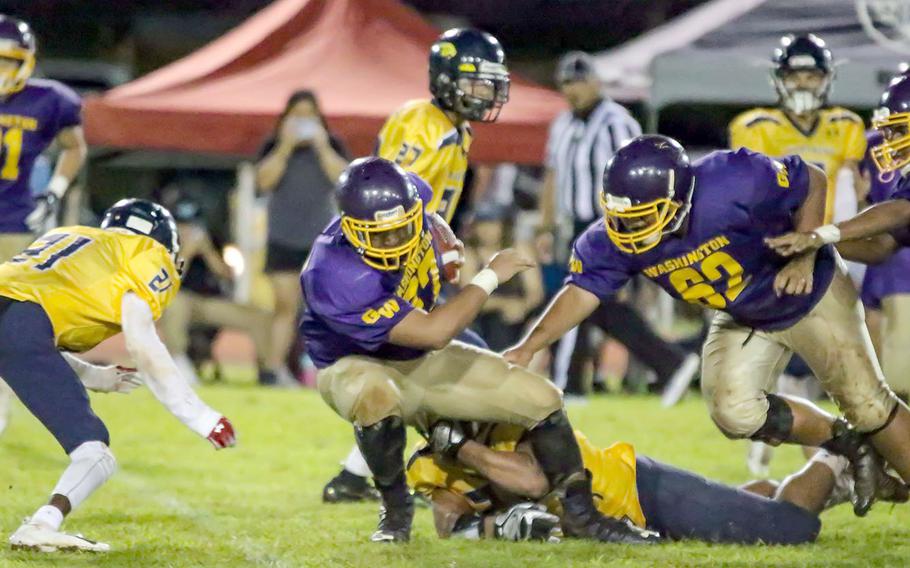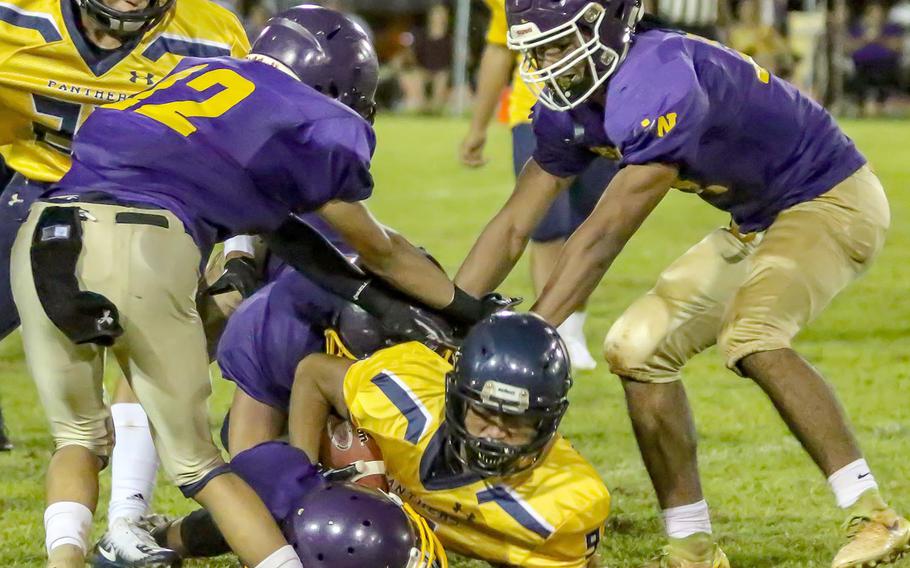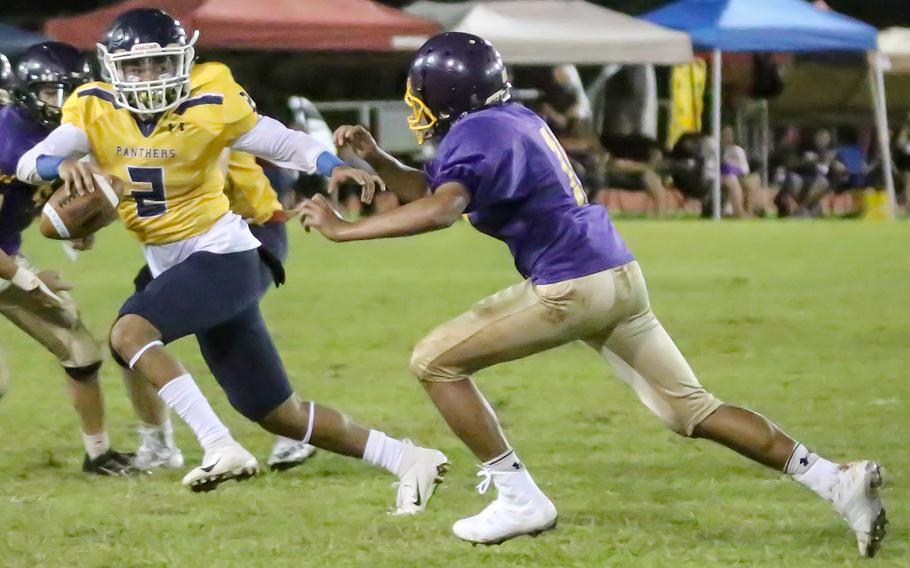 MANGILAO, Guam – A swarming George Washington defense proved to be Guam High's undoing Friday as the Panthers lost their second straight game and fell under .500 on the season.
Eian Naputi scored twice and the Geckos held Panthers quarterback Travon Jacobs to a season-low 105 yards and one touchdown as George Washington pounded Guam 40-7 on Friday at Geckos Field.
"They totally, completely dominated our offensive line," Panthers coach Jacob Dowdell said. "They had Travon running for his life all night."
Dowdell surmised that the Geckos came into the game "with a chip on their shoulder" after losing their season opener 34-0 to defending league champion Father Duenas.
"They took it out on us and there was nothing we could do to stop them," Dowdell said. "We learned some lessons tonight."
The bright spot for the Panthers was Jalen Thach, who caught an 82-yard scoring pass from Jacobs. Nick Keefe caught two passes for 33 yards. Jacobs finished 3-for-7 for 105 yards.
With the Panthers' two toughest games out of the way, including a 47-14 loss to the Friars a week ago, Guam can now focus on winning its last three games and possibly taking third place in the regular-season standings, Dowdell said.
"Just get those early games out of the way and grow from it," Dowdell said. "We can only get better from here."
John F. Kennedy visits Guam next Friday at 7 p.m.