Prep roundup
Freshman marksman helps King start off strongly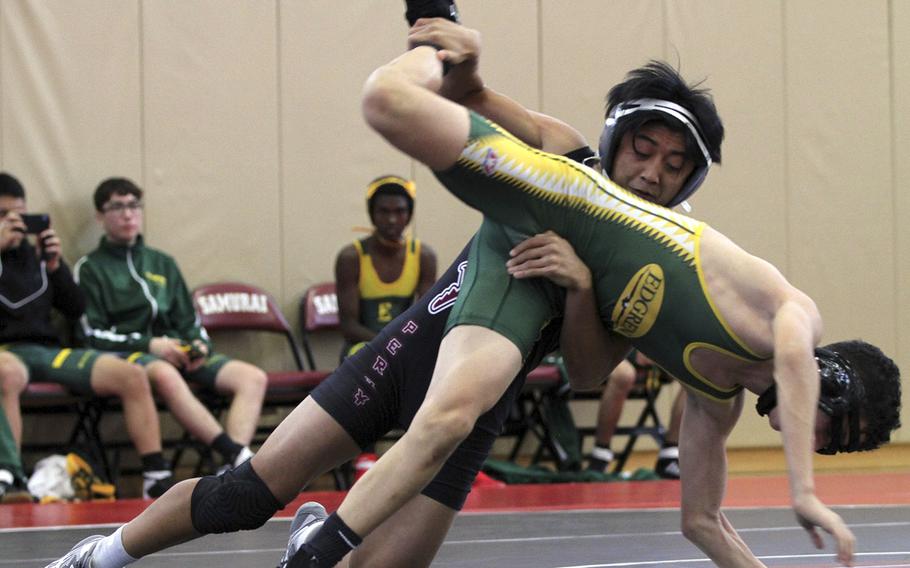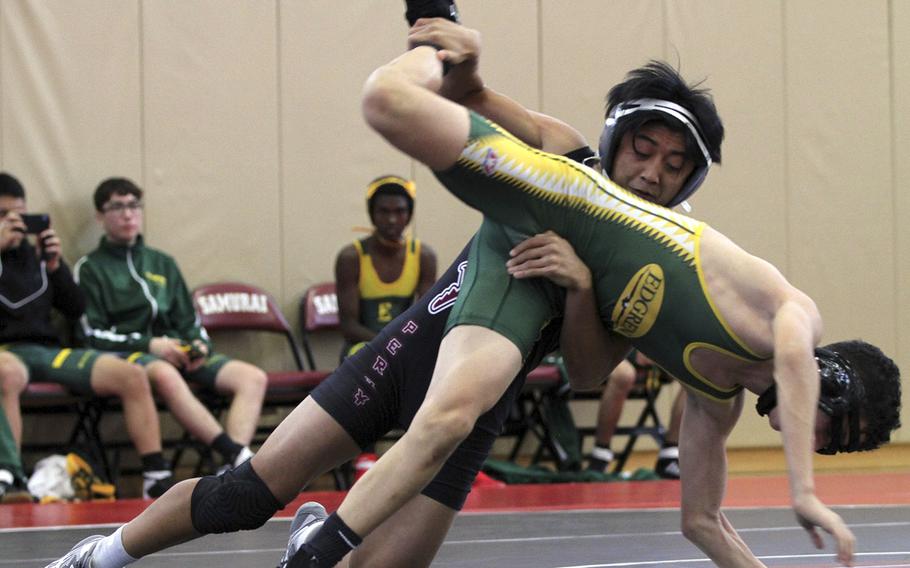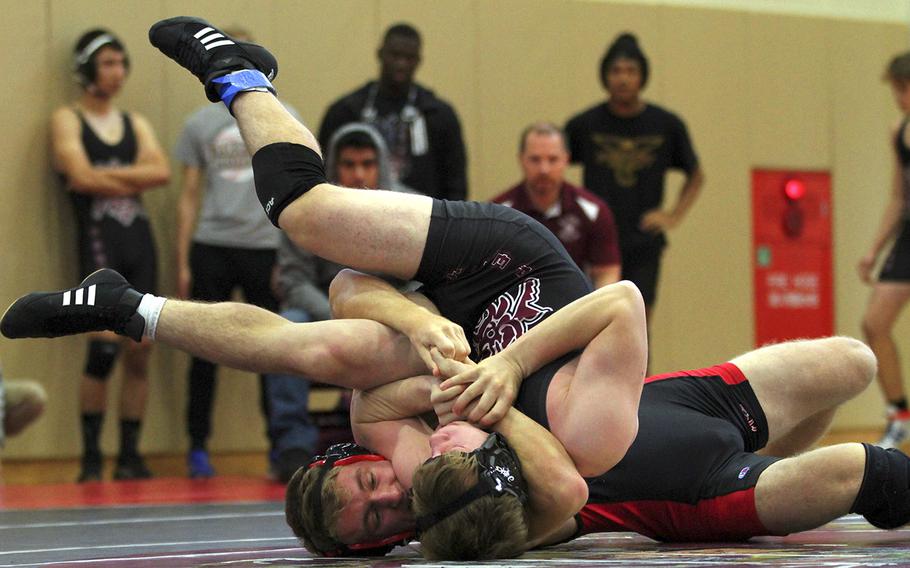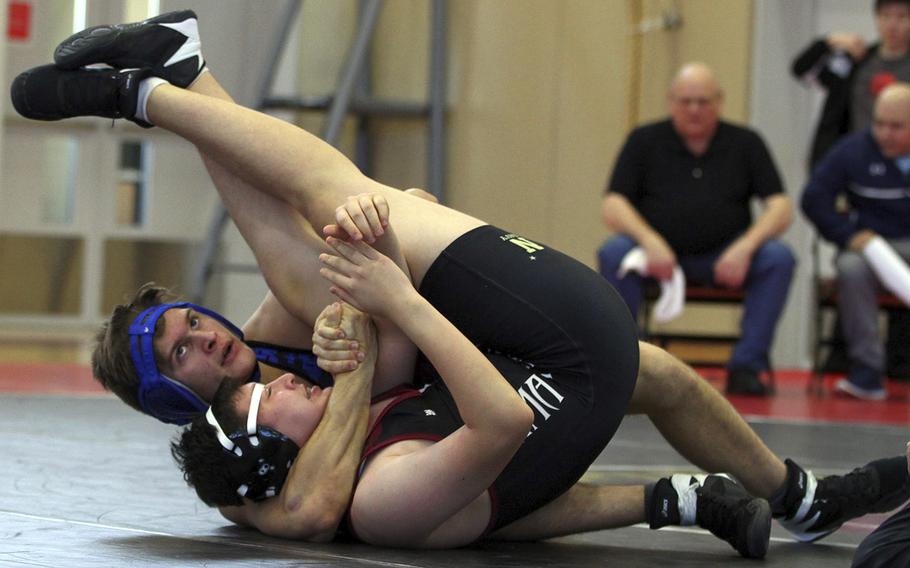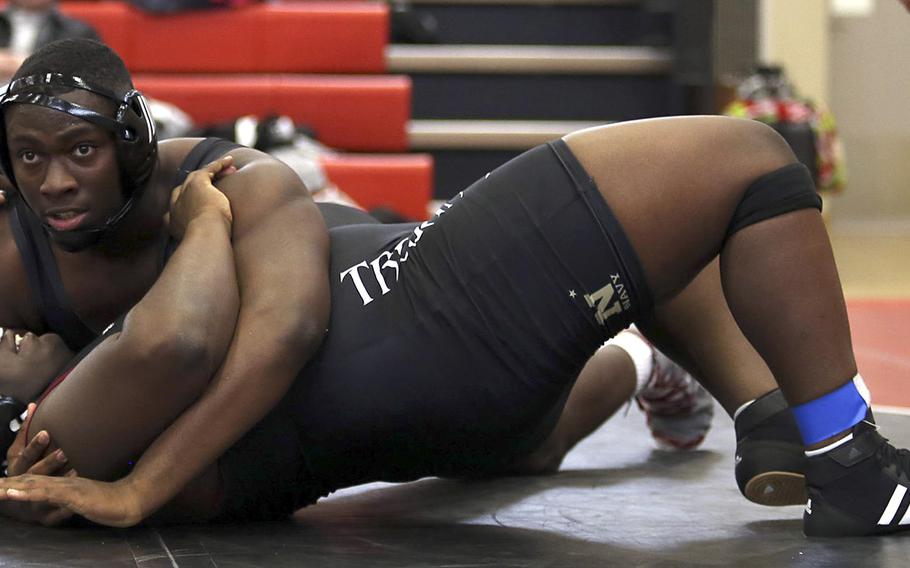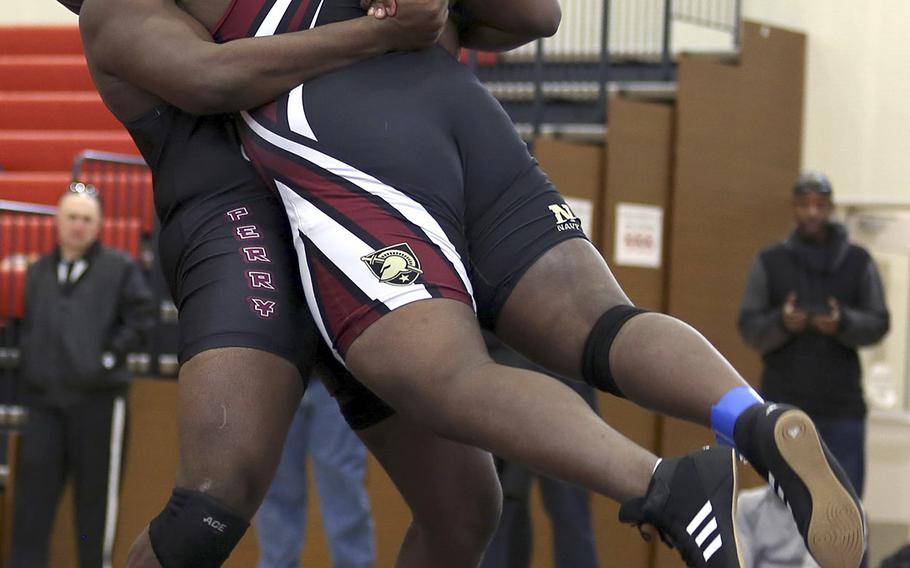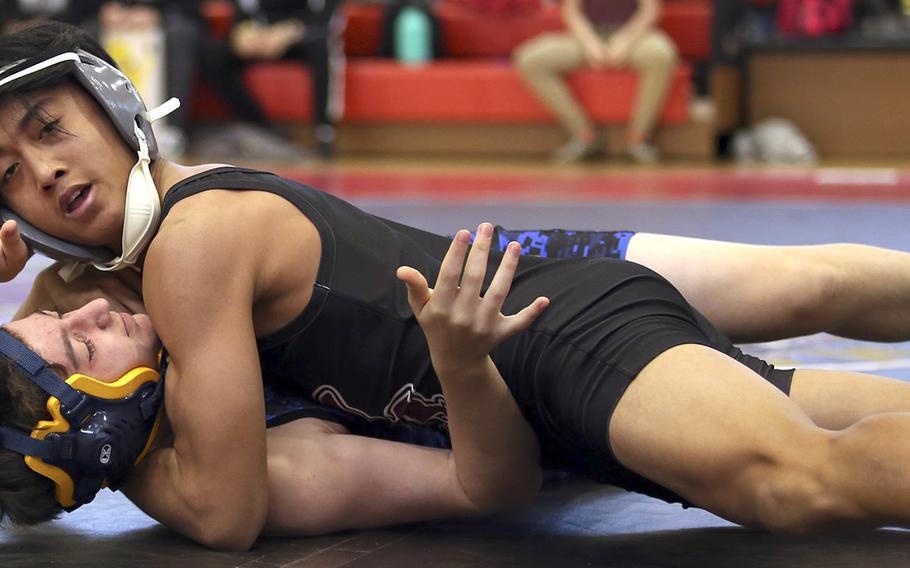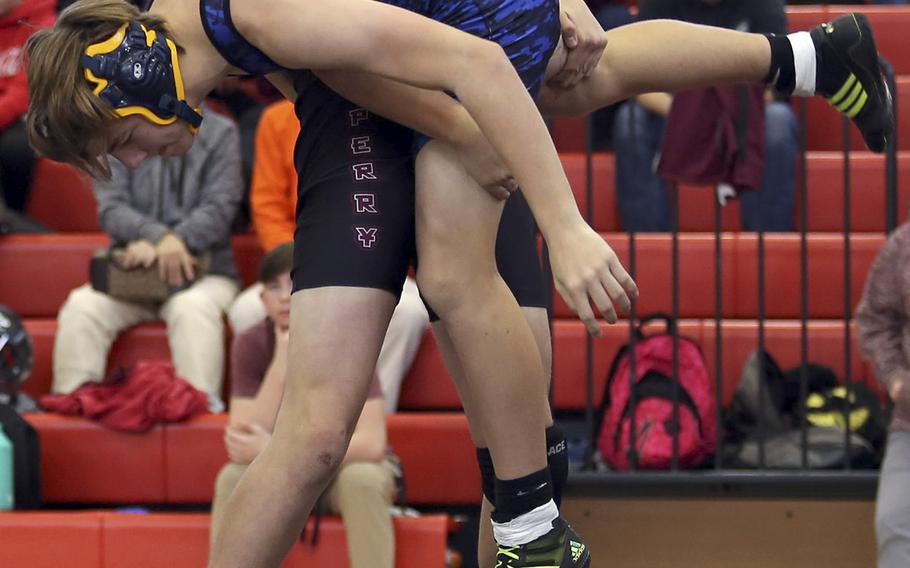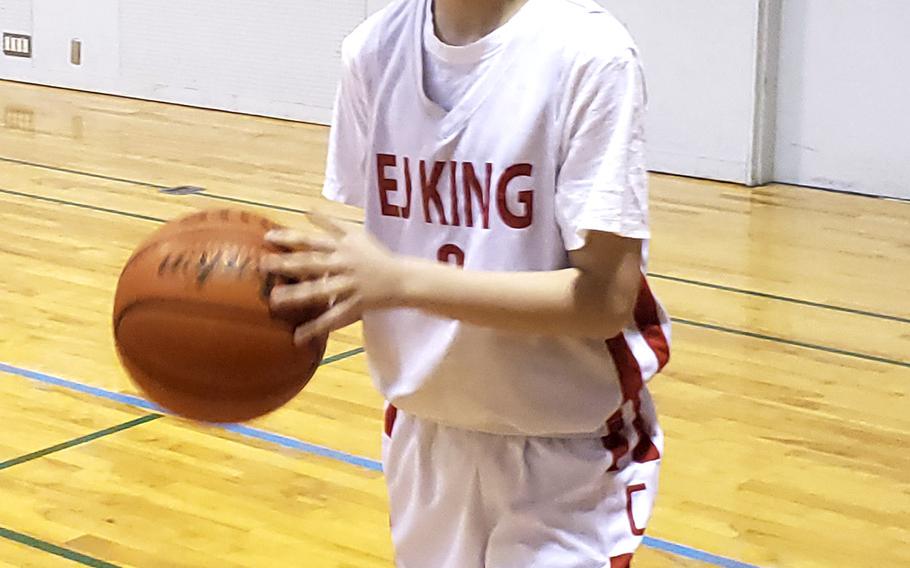 What an appropriate jersey number for E.J. King's latest sharpshooter.
In just his first two days as a Cobras varsity player, freshman Cameron Reinhart drained 25 three-point goals in four victories as defending Far East Division II tournament champion King broke out of the gate quickly in the Western Japan Athletic Association tournament.
Yet it hadn't occurred to coach Travis Elliott, until asked, what jersey number Reinhart wore.
"I didn't even put the two together," Elliott said of Reinhart, who wears – you guessed it – No. 3.
Reinhart wasted no time making an impact in his first game, an 80-56 romp over Canadian Academy on Friday in the Falcons' home court at Kobe. Reinhart sank seven three-pointers and finished with 23 points. He scored all 12 of his points on threes in the Cobras' 75-70 win over Senri-Osaka, and again hit all threes to finish with 15 points as the Cobras downed Matthew C. Perry 77-60.
And in the rematch of the opener with the Falcons, Reinhart netted nine threes as King edged Canadian Academy 72-66.
Despite his propensity to fire from deep, Elliott insists that Reinhart is no one-trick pony, and was no surprise given how much time he spent in the gym in his years before high school.
"He's got balance" to his game, Elliott said of the 5-foot-7 Reinhart. "But he's a small freshman and adjusting to the varsity level. He's been shooting like this since the eighth grade. We knew what we had arriving."
All three DODEA-Pacific basketball teams that entered the season as defending Far East tournament champions began their seasons as victoriously as the Cobras.
Sophomore Chloe Sterling, the reigning girls D-II Most Valuable Player, picked up right where she left off, scoring 21 points and the Trojans – as they did much of last season – scored 41 first-half points en route to a 64-21 romp over Robert D. Edgren on Friday.
Filling another former MVP's shoes, junior Collin Metcalf had 23 points, 20 rebounds and four blocks as Humphreys (2-0) downed Seoul Foreign 79-57 Wednesday.
Metcalf is the younger brother of three-time Far East MVP Quintin Metcalf, now at St. Bonaventure.
New program on the mats in KoreaDAEGU, South Korea – Brian Choe finished third last year and sixth two years ago at 180 pounds in Far East tournaments for Seoul American. But the school closed in June and he transferred to Seoul Foreign, which didn't have a wrestling program until this year.
Choe and Falcons teammate Alexander Gardner spent the first few months of the school year recruiting wrestlers and seeking a new coach, whom they found in faculty member Paul Kim.
The Crusaders hit the mats for the first time on Saturday at Daegu Physical Education School, losing by one point to defending league champion Humphreys and by two points to Osan.
"This is all on them," Cougars coach Andrew Grant said of the formation of Seoul Foreign's program and Choe's and Gardner's roles. "They got them going, got them moving, did the recruiting, got the coach."
"Big props to them," Kim said.
Favored to win the league this season, the Cougars were missing three starters from their lineup due to SATs but beat Daegu handily as well as the Crusaders. They lost by one point to the Blackhawks.
"With three of our starters out, the next time we see them (Humphreys), I don't foresee another loss the rest of the season," Grant said.
Red Devil of a start for Kinnick wrestlingMARINE CORPS AIR STATION IWAKUNI, Japan – After what amounted to an off-year for Nile C. Kinnick wrestling, the Red Devils broke out of the gate quickly by winning all four meets in a five-team Saturday DODEA-Japan dual-meet tournament hosted by Matthew C. Perry.
"It was a good first look, but we have a long way to go with our fundamentals," longtime Kinnick coach Gary Wilson said, adding that conditioning needs to improve as well. "We looked a little tired in a few of the bouts."
What would be considered a good season for most teams, might have been viewed as disappointing for the Red Devils.
They finished fifth in the Far East Division I dual-meet tournament and fourth in the individual freestyle, after splitting titles with St. Mary's the previous five years.
With seven wrestlers with Far East experience under their belts, Wilson said the Red Devils could be back in contention this season.
Quite a few Japan teams could also be in the running for Division II honors, said Perry's coach and the tournament host, Chris Munsell.
"It was good to see Zama back with a solid lineup," Munsell said, adding that his own Samurai could be in the mix. Yokota had to leave a handful of wrestlers at home due to SATs.
Defending Far East D-II champion Robert D. Edgren is "top-heavy with talent," to include Chase Quigley, Ethan Hovenkotter and Jason Dudley, but low on numbers.
"It should be an interesting year," Munsell said.