Francis, Tugade split sprints at stormy Petty meet
---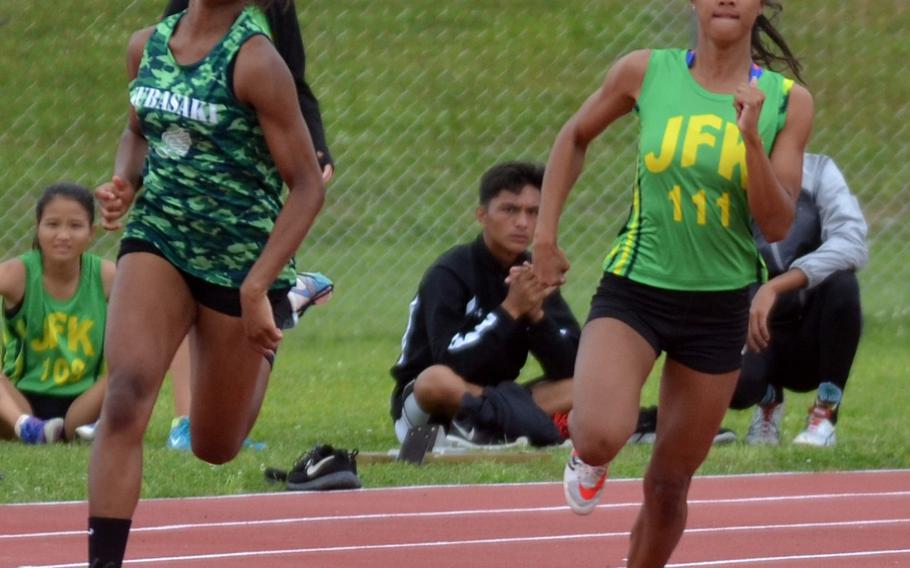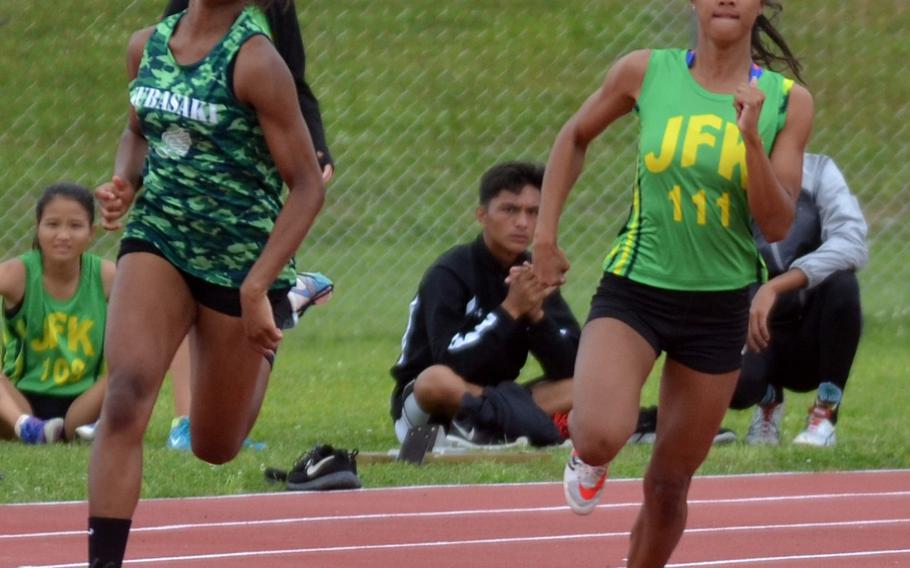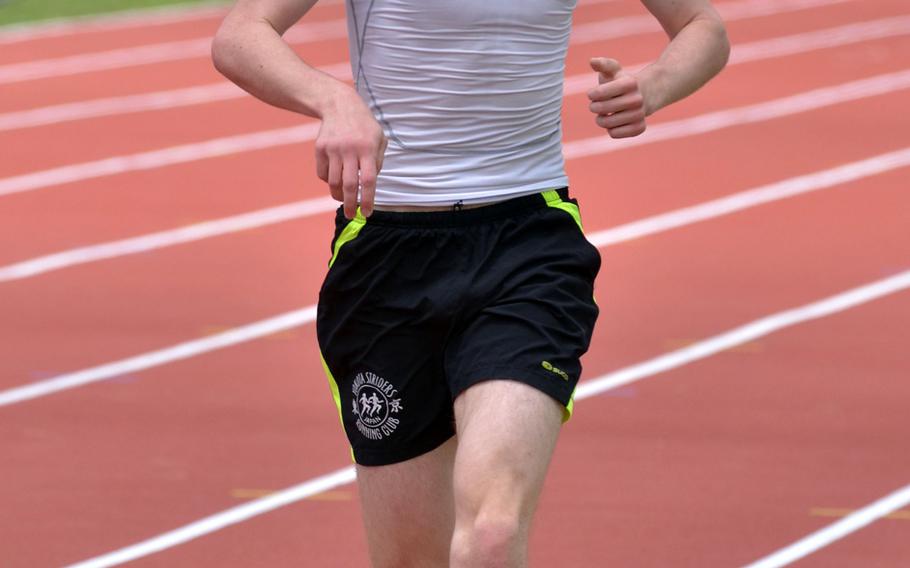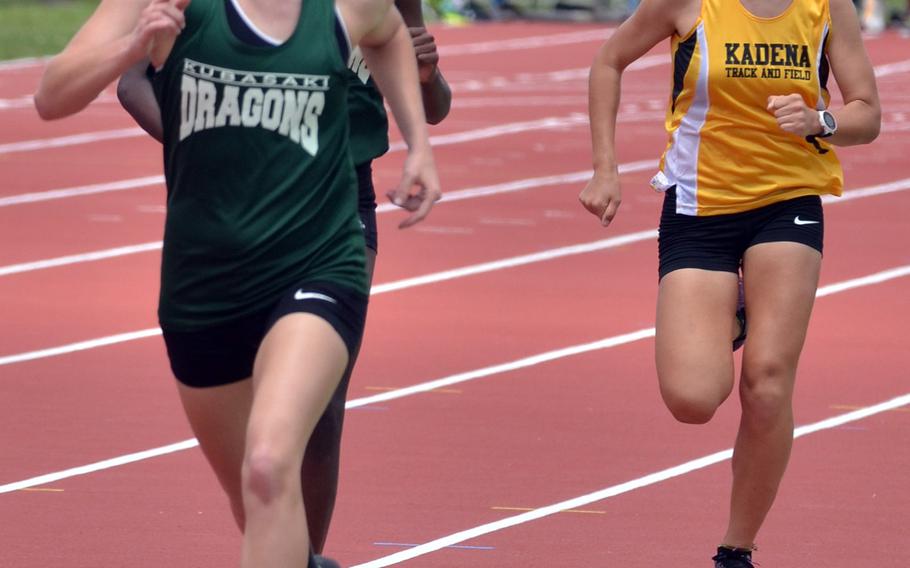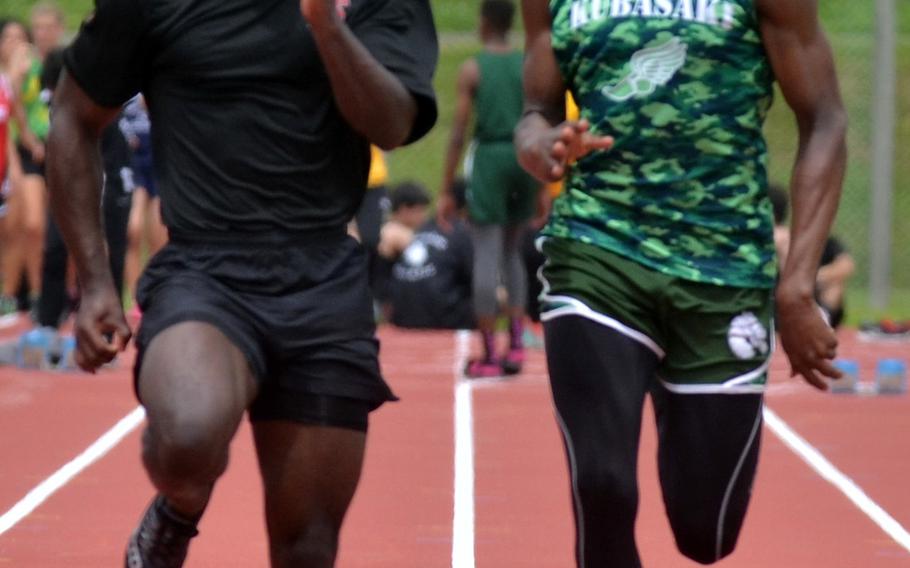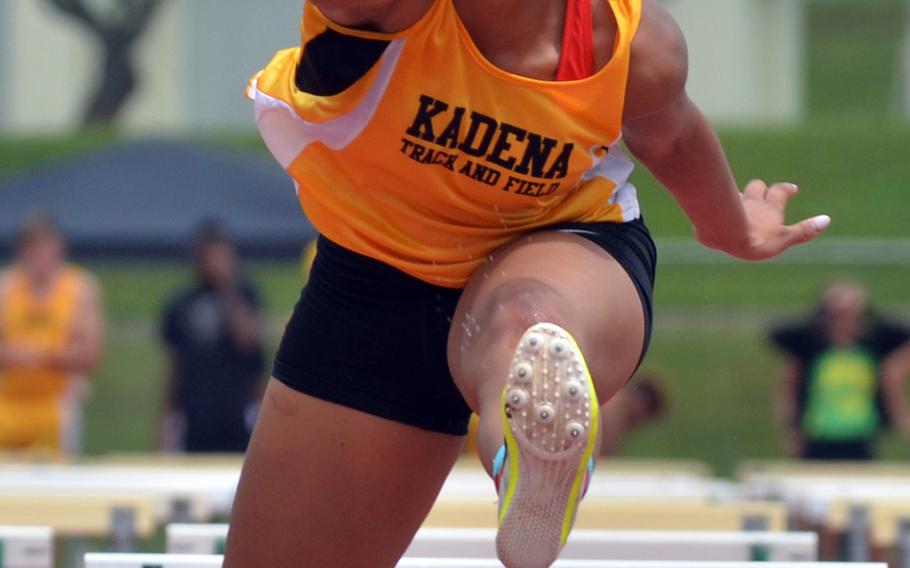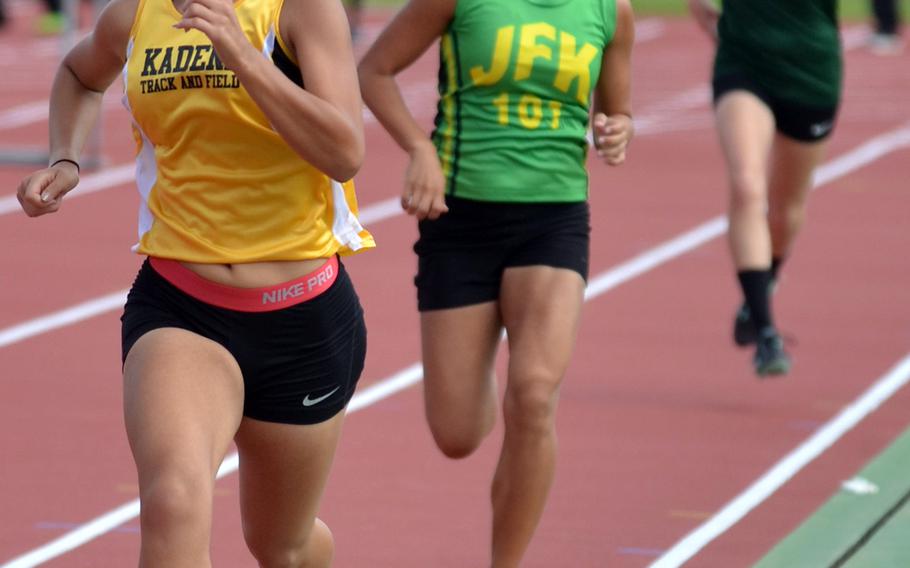 CAMP FOSTER, Okinawa – The two fastest female sprinters in Pacific high school track met for the first time at Friday's 12th Alva W. "Mike" Petty Memorial Meet.
And each came away a winner and a loser.
Northwest Pacific record holder Regine Tugade of Guam's John F. Kennedy and Far East record holder Kaelyn Francis of host Kubasaki traded first- and second-place finishes. Francis won the 100 by .09 seconds and Tugade took the 200 by .01 seconds.
"I really like the competition," said Francis, who edged Tugade 12.63 to 12.72 seconds in the 100 early in the day. Tugade came back to winin the 200 26.04-26.05.
"These two races were the most I've been pushed the whole season. This will help me to push myself harder and get myself ready" for the Okinawa district meet May 7 and the DODEA-Pacific Far East meet on May 19-20 at Yokota. Francis holds the Far East 200 record (25.73).
Francis handed Tugade, a fellow senior, her first loss in high school competition since she was a freshman. Tugade has competed in the Cook Islands and Australia against adults, and holds the northwest Pacific high school records in the 100 (12.26) and 200 (25.52).
"There's always somebody faster than you are, whether you run your best or not," Tugade said of the takeaways from the Petty meet. "But I still have confidence in myself, and that's going to push me to do better back home."
JFK won't compete in the Far East meet. Tugade has four regular-season meets left before the Guam island championships on May 13 at Okkodo. She says she plans to run in college, as does Francis.
No Pacific records fell in the meet, which featured its most teams – nine - since 2010. That was the year before the Tohoku Earthquake prompted DODEA-Pacific to reduce the meet to on-island teams only. The 2014 meet was canceled altogether.
This year, the four local Okinawa teams participated along with Korea's Yongsan International, Morrison Academy of Taiwan, Tiyan of Guam, a handful of athletes from Zama in Japan and Daniel Galvin of Yokota. The senior distance specialist ran unattached, along with his eighth-grade brother Michael.
The meet was badgered at times by sudden rain squalls, particularly late morning, and strong headwinds held down sprint times. Temperatures reached close to 80 with humidity as high as 95 percent.
Some run times were unavailable; the fully-automated timing technology failed repeatedly, forcing some events to be scored by placement only or by hand-held times. Even the backup system failed late in the meet.
Affected most by the timing malfunctions was the boys 100-meter dash, the first heat of which had to be run thrice before official times could be posted. Tiyan's Matt Wong won the third try, just ahead of Francis' brother Mahlik and Zama's Jaelen Baker.
"Nerve wracking," Francis said of the close competition. "There's people out there training harder, do different stuff; you never know who's faster. It lets me know where I'm at."
"It pushes us beyond what we normally run, plus the pain we feel to get the time we want," Baker said.
Galvin came fairly close to topping his own northwest Pacific record in the 800, running 1:56.09. He set the region record in 2014, 1:55.54. He came eight seconds short of his personal best in the 1,600, running 4:31.24.
"I didn't feel good going into it," Galvin said of the 1,600. "I just wanted to make sure I won the race. It's hot. I'm definitely not used to this."
Kubasaki senior Rachel Carson, who for two straight years has used the Petty meet as a personal showcase following strong performances in the Junior Olympic swim meet in Tokyo, won the 800 and 1,600.
She says her mental game is "super strong right now. I'm working hard to make sure I stay in shape" for the Air Force Academy, where she's been accepted.
Remaining unbeaten in the high hurdles was Kadena's Tiarrah Edwards, who admitted to worry because she'd noted one of the seeding times of an opponent was better than her own.
"I was nervous," she said, adding that prayer "absolutely" helped get her through.
Kadena's Sierra Fitzgerald opened the meet by winning the 3,200, giving her two straight race victories after going winless throughout the rest of her career. "Good coaching; that's all it is," she said.
Team scores were not immediately available.
Twitter: @ornauer_stripes
---
---
---
---