Far East tennis: Boys singles appears to be 'totally wide open'
by
Dave Ornauer
November 6, 2018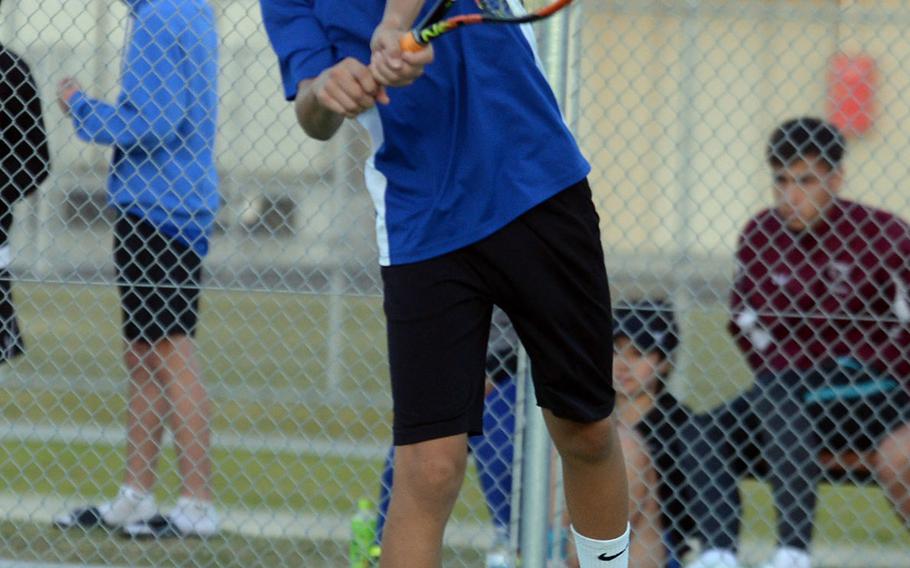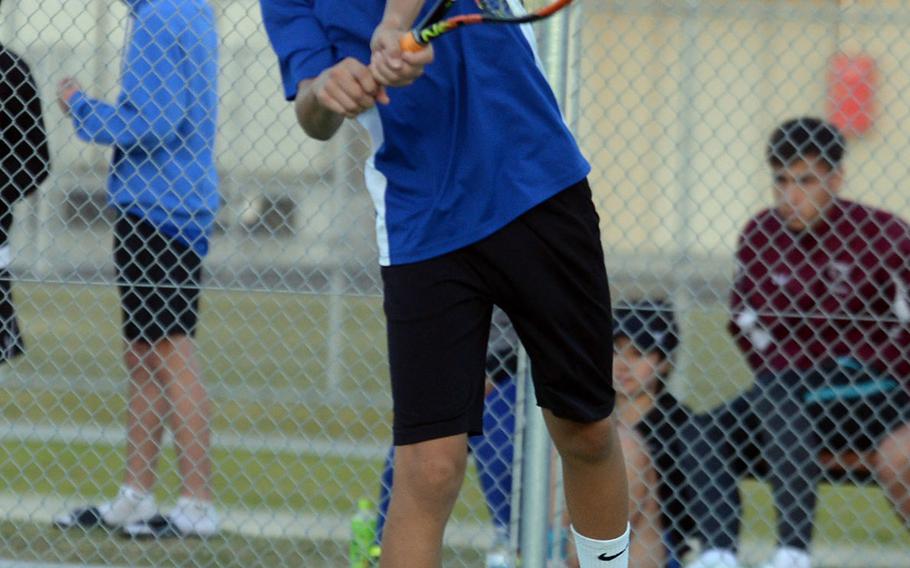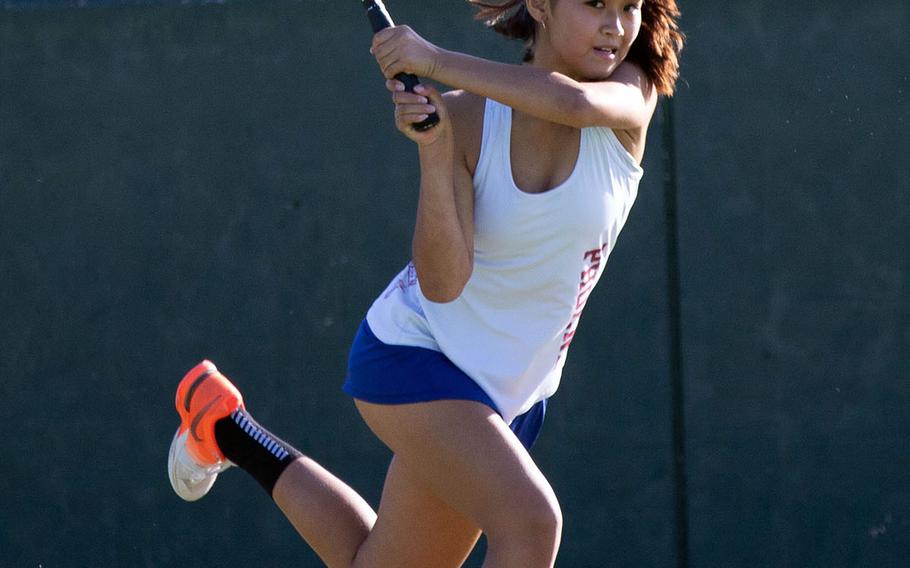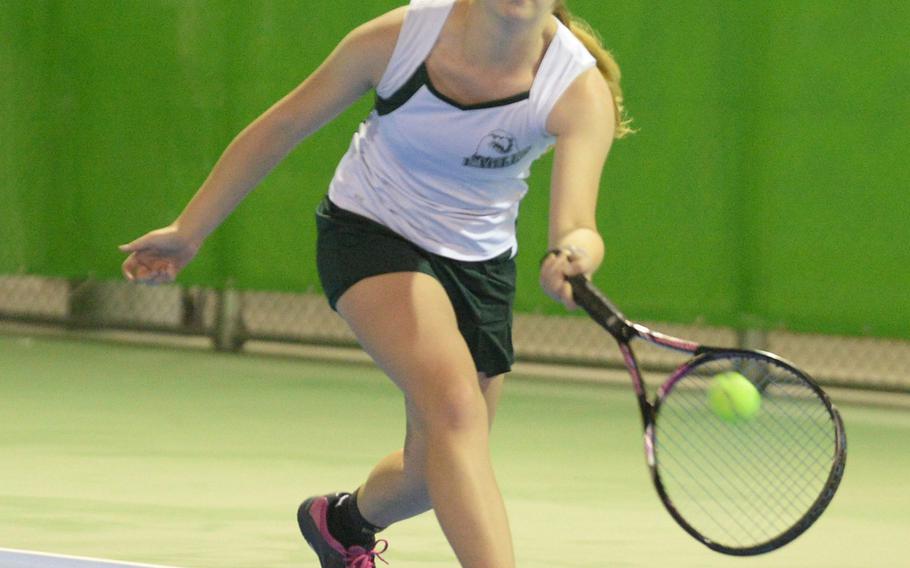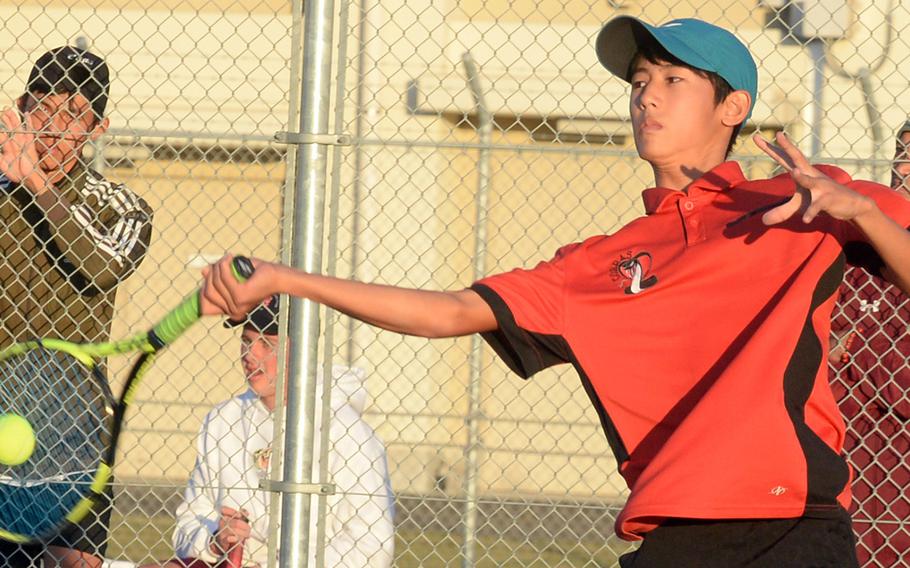 SHIRAKO, Chiba prefecture, Japan – Where Far East tennis is concerned, the girls singles appears to be Sarah Omachi's to lose. But the boys? That's a complete grab bag, with anywhere from six to eight players, mostly DODEA, in the hunt for the championship, coaches said.
"It's totally wide open," said Mark Lange of Division II Matthew C. Perry of Japan. "Any one of those DODEA upper seeds. It could take one or more of them getting hot and one of them might pull it off."
The biggest reason: American School In Japan, which captured every last singles and doubles event last year and its fifth straight overall school banner, is not attending Far East this season.
The Mustangs chose to attend a tournament last month in Singapore which allowed them to bring all 24 of their players; at Far East, they're only permitted four each boys and girls.
Thus, the boys field could be mad scramble, featuring DODEA Japan champion Kai Deremer of Yokota and other Japan contenders Takumi Kodama of E.J. King and Daniel Posthumus of Nile C. Kinnick.
Others in the hunt include Okinawa district champion Shannon Hyde of Kubasaki, Humphreys' Ryan Oh and 2016 Korea Red doubles champion Ben Sessions of Daegu. Oh pulled off some wins this season over seasoned international-school competition, which has long dominated at Far East.
"Tennis is a funny thing," said Yokota coach Tommy Palmer. "On any given morning, whoever brings their best game can win. There's a lot of good talent, a lot of young talent. It could be anybody's game."
Among the younger talents are Deremer and Kodama, who played for the DODEA Japan singles title last month at Perry. Deremer is a freshman and Kodama a sophomore, they've lived in Japan most of their lives and are due to remain at their respective schools through graduation.
Far East tennis returns to its long-standing home, the Risner Tennis Complex, 11 side-by-side courts at Kadena Air Base, Okinawa, where it's been held uninterrupted since 2007.
Play begins Wednesday and continues through at least Friday, depending on the weather forecast, which for the moment looks good throughout the week. Saturday is available as a rain day or if scheduled play gets backed up earlier in the week.
The tournament's format remains the same, featuring singles, doubles and mixed doubles.
All players are required to play doubles, then may choose to play either singles or mixed doubles; thus, those same boys singles contenders also have a shot at the doubles crown.
But while the boys could be in for a pitched battle for championships, it might take an upset on the grandest scale to unseat Omachi, the two-time reigning Kanto Plain champion and the Far East singles runner-up and doubles champion in 2016. She did not attend Far East last year.
"I'm really excited," Omachi said. "I'm hoping we can get the banner."
"She has a very good chance of being successful if she can continue to play in the form she's been in," Seisen coach Rory Hawkins said.
Though heavily favored, Omachi will still face a field of steady of competitors, including DODEA Japan champion Jenna Mahoney, Okinawa district champion Ally Johnson and Korea contenders Laila Donawa of Daegu, Humphreys' Chelyn Park and Seoul American's Ashley Kim.
"She's hard to beat," Palmer said of Omachi. "But she's beatable."