Falcons will rely on deception - or will they?
---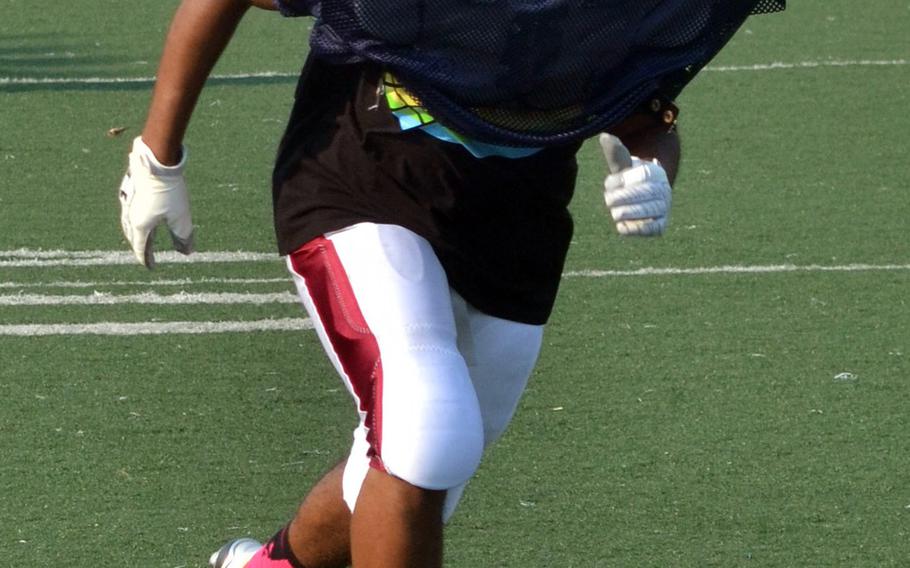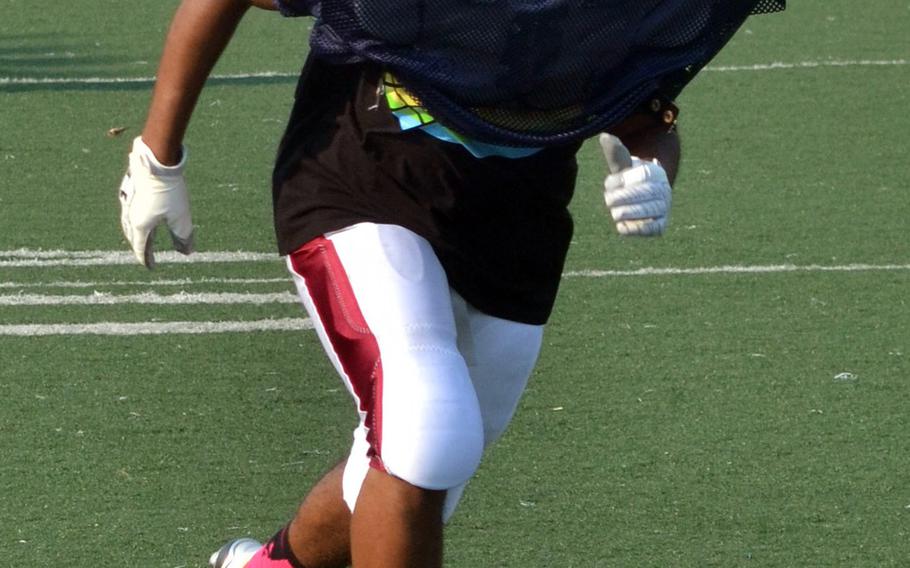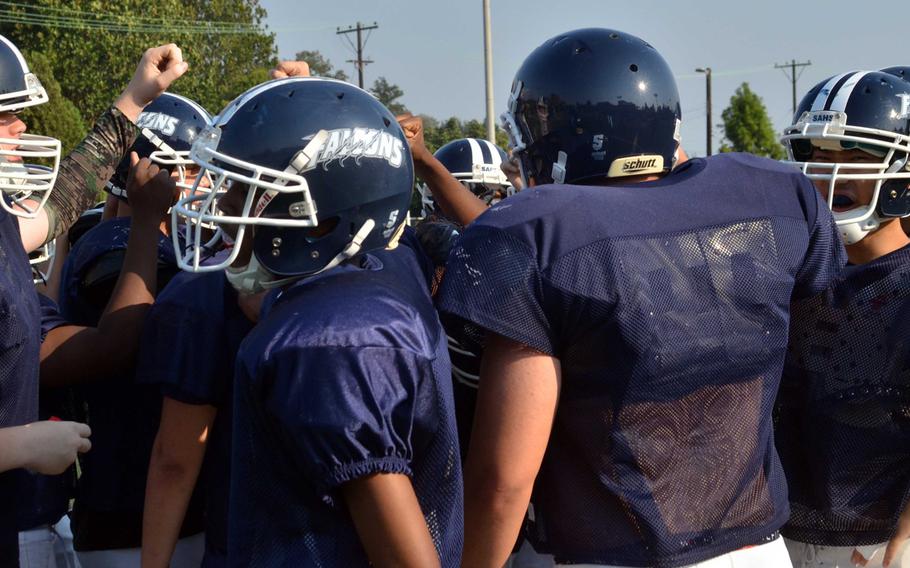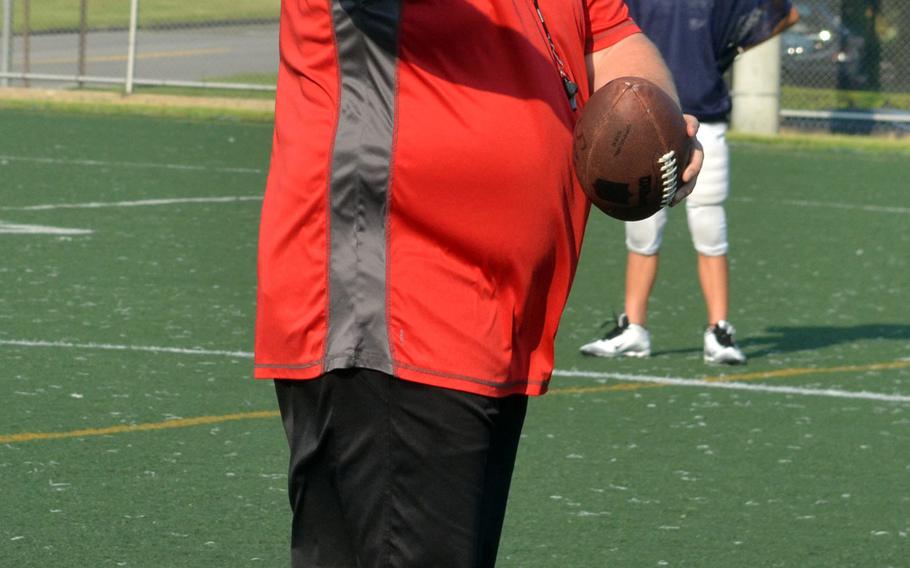 Eleventh in a series of DODEA-Pacific football team season previews.
YONGSAN GARRISON, South Korea – So, what's a team that's not won the Far East Division I title since 2008, lost most of its varsity players from a year ago, and headed by a new coaching staff to do to overcome all of its obstacles?
Unpredictability, says new head coach Shawen Smith of Seoul American.
Keep the cards close to the vest. Never indicate what's up the Falcons' sleeves.
"Every play we run is designed to exploit the weaknesses of the opposing defense, keep them guessing about where we're actually going," Smith said on Thursday, two days before the defending DODEA-Korea champion Falcons' season opener at Daegu.
It's a Falcons team coming off an unbeaten league season, which kept to the ground with a double-wing attack much of the last four seasons under then-coach Jimbo Davis, who has transferred to Italy.
In stepped Smith, aided by a couple of returning assistants Mike Napoli and Dean Florio. Their plan is to open things up, as apt to run as to put the ball in the air, Smith said.
The Falcons have but a small handful of returning players to trigger that new system, plus a gaggle of new players who seemed OK with the transition, Smith said.
"The learning curve wasn't as much," he said. "Everybody had an open mind; they were not resistant to change."
Paul Reese, a junior and the biggest returning Falcon, will help anchor the offensive line at center. M.J. Haynes, a junior and younger brother of Seoul American's 2015-16 Athlete of the Year Myles Haynes, is back at wide receiver, as is Levi Johnson, a senior. Wayne White, a senior, is the defense's heart and soul at linebacker.
"We will be leaning heavily on Wayne to be a leader of this team," Smith said. "And we still have a Haynes. His speed is a hair slower (than Myles'), but he's shiftier. He has the ability to lose a tackler quickly."
Triggering the new attack will be senior quarterback David Messinger, who transferred from Daegu two years ago where he helped the Warriors win a Division II title as a sophomore. "We have high hopes he can lead our offense effectively," Smith said.
The Falcons only have Humphreys and Daegu to contend with in DODEA-Korea; Osan won't field a team this season. They find out right away whether they have a shot at at least maintaining their spot atop the league.
"We might not have a lot of experience … but we have everyone working hard to contribute," Smith said. "I think that we will be competitive in all our games and we might have a chance to upset a team or two."
Twitter: @ornauer_stripes
---
---
---
---