Edgren hoping attitude, hard work pays off
---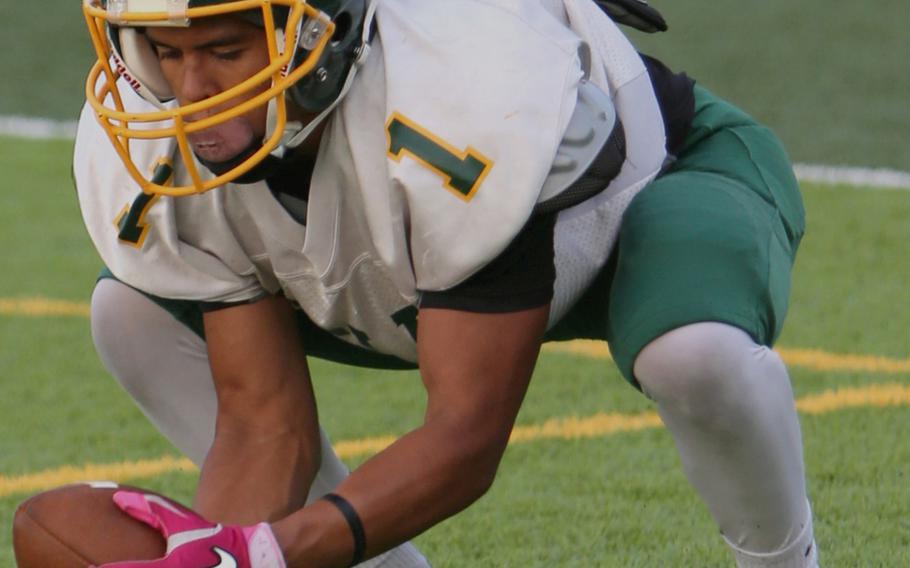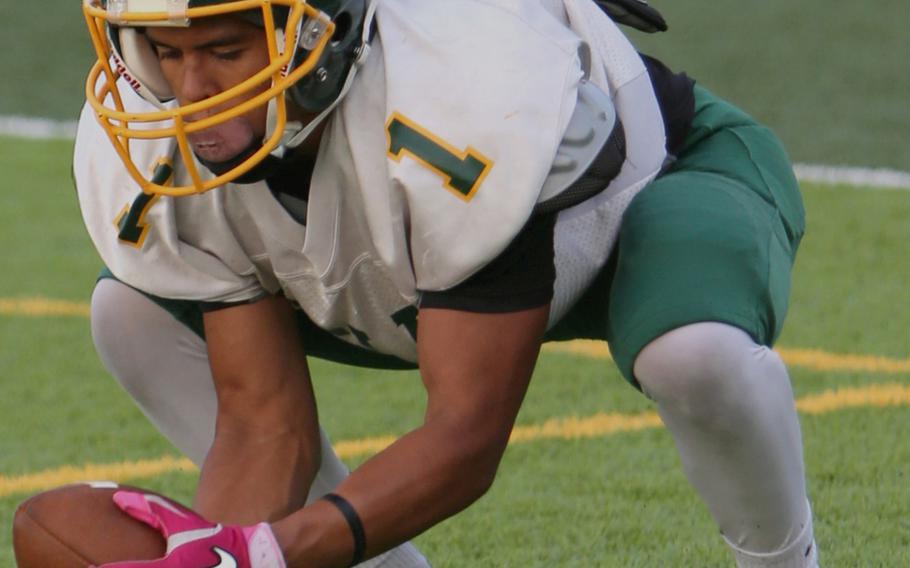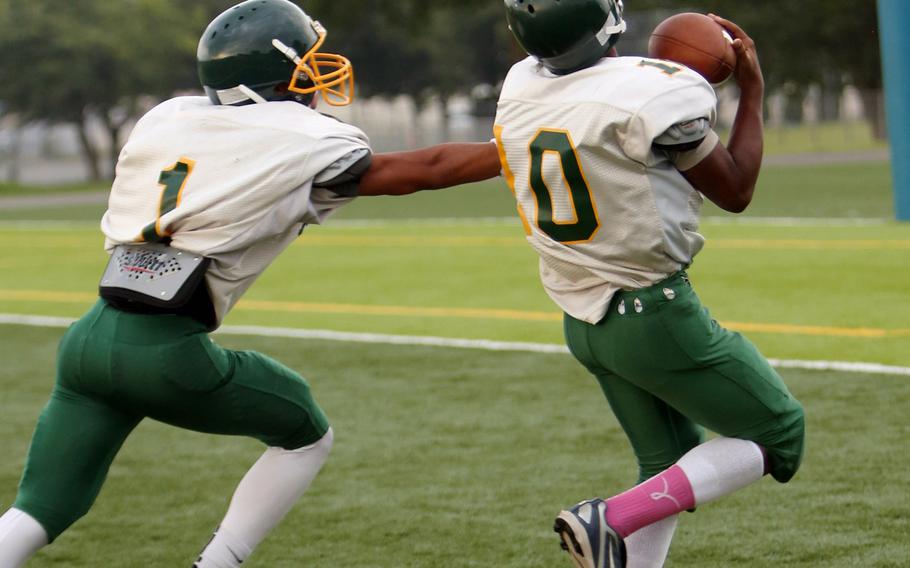 First in a series of high school football previews.
MISAWA AIR BASE, Japan – On the verge of what coach Blaine Miller hoped would be a breakout 2013 season, his Robert D. Edgren football team got dealt the worst of possible hands by the PCS plane. Miller, the Eagles' second-year coach, said he knew he'd be without graduated wide receiver Khalil Williams. What he didn't count on was losing three more key athletes, seniors Tristan Jefferson and Louis Murphy and sophomore Isaiah Murphy, to last-minute transfers.
"I thought I had a base to build around," Miller said. "Thank God we put a JV squad on the field; at least they got playing time. We were (a) shock-and-awe (offense) last year. I was hoping we'd keep the shock, but now I'm the one in awe." Edgren lost the Far East Division II final 35-20. Entering this season, the Eagles have what Miller terms a young collection of eager beavers with optimistic attitude.
"Last year, we had a collection of good athletes who could make things happen, and we took it as far as we could," Miller said. Edgren went 2-7 overall a season ago, but 2-2 in the regular season against Division II schools, the only losses coming to Zama.
But a return to the optimism that prevailed when the Eagles were winning three straight D-II titles in the 2000s, speaks more for the team than the win-loss record, Miller said, adding that the optimism has carried over to this season.
"I don't have a star," he said, though returning senior Tyrone Bacalso, the team touchdown leader in 2012, might qualify; he moves from wide receiver to running back. Clinton Peterson, another receiver, moves to center, while Ewmar Thompson and Santi Fleming shore up the defense.
"What I see is 40 kids who all want to play, who can't wait to play," Miller said, adding that it's been more than 10 years since he's felt this optimistic about a team. "They're a very unselfish group of guys who have a good sense of the core values of football, those of what you'd expect a team to have. They're responsible kids."
What that group's ultimate quotient is unknown at this point. Friday's opener at Yokota might be very revealing, he said. Kickoff is at 7 p.m.
"I just know we're not alone in the same boat," Miller said of other Japan schools that face rebuilding tasks on various levels. Defending Division I champion Yokota graduated its entire offense, while Zama lost its entire backfield to caps and gowns last June.
"We kind of know what we have (but) I have no idea what to expect," Miller said. "I think we'll be a vanilla team and see what happens. Will we be ambassadors on the road? Sure. Will it translate into victories? Not sure."
---
---
---
---