Edgren can't stop well-rested Zama
---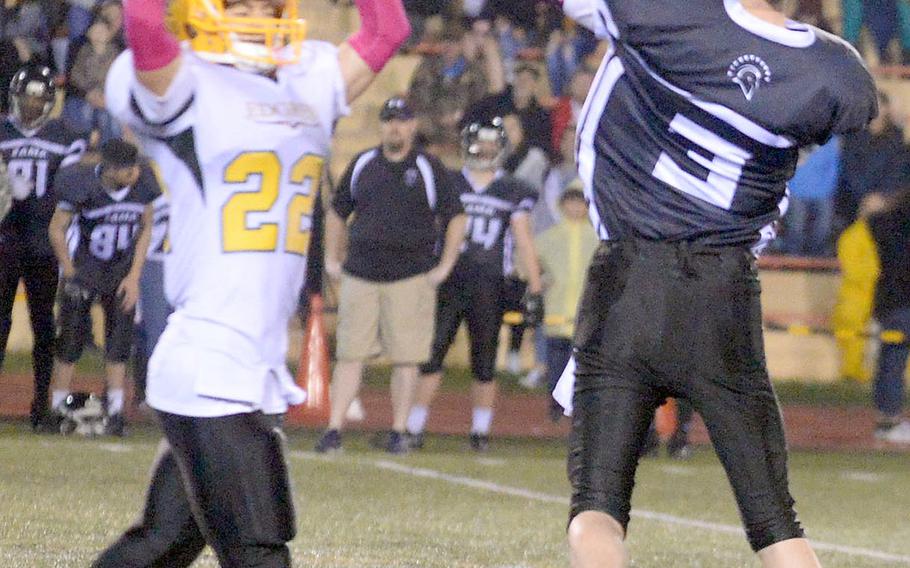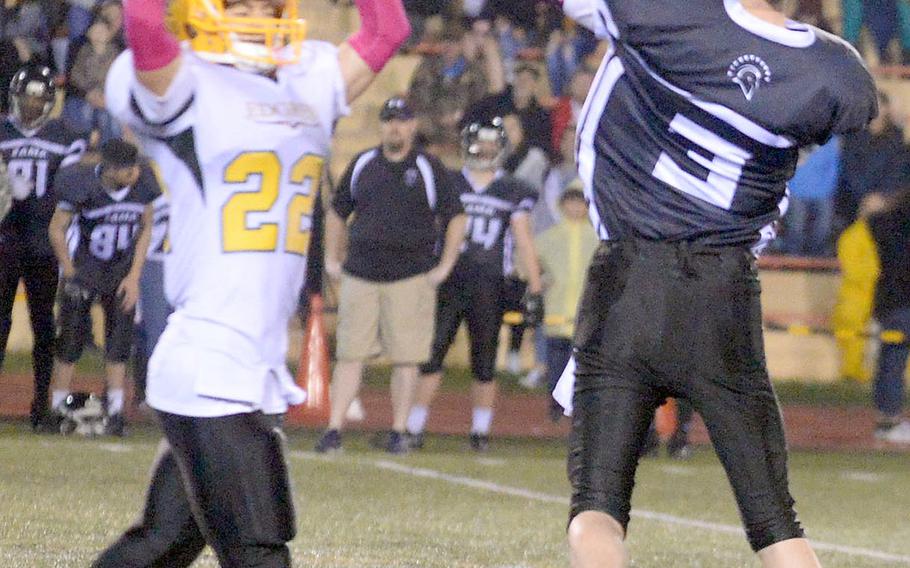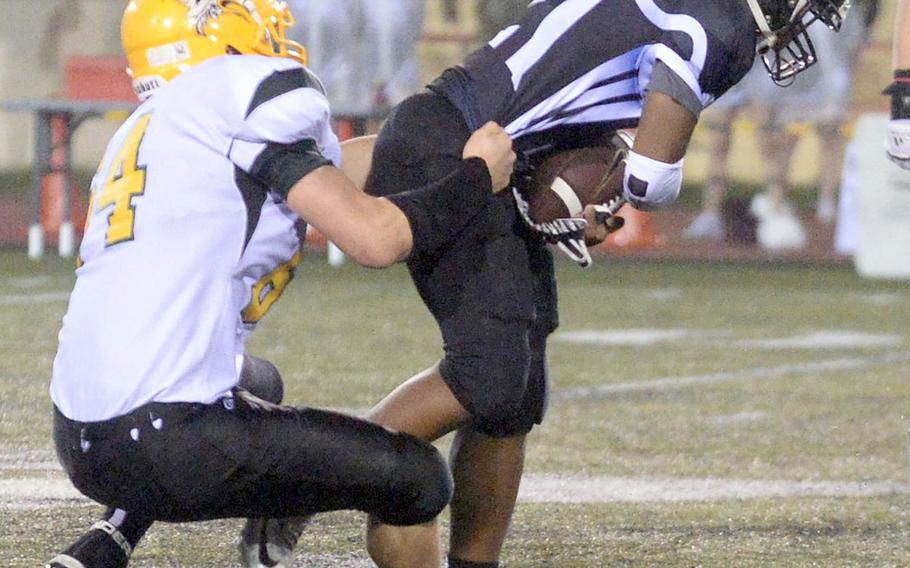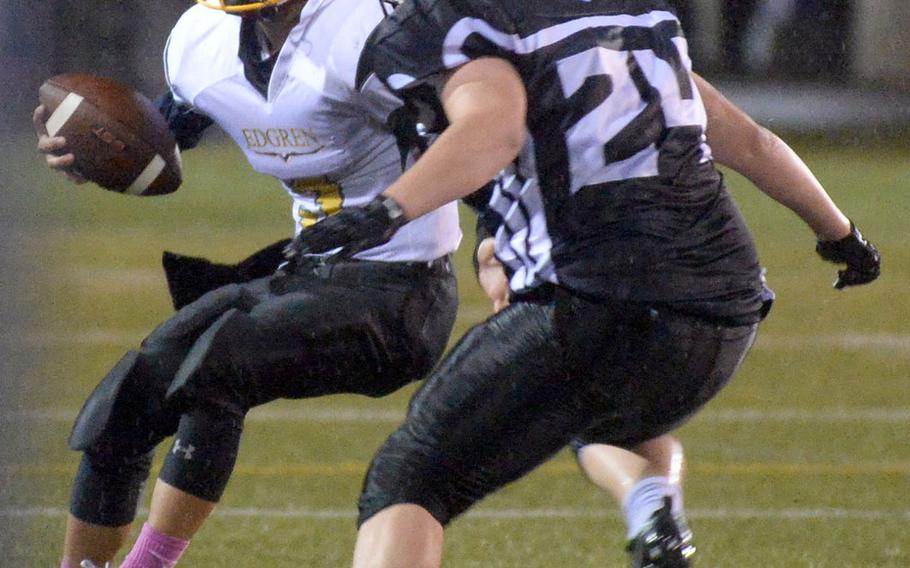 CAMP ZAMA, Japan – After enduring a two-week layoff, Zama could have been forgiven for being a bit rusty.
But Tim Matelski and the Trojans looked anything but when they got back to work on Friday.
Matelski threw five touchdown passes, Chandler Platt had 156 total yards and three TD catches and Keshawn McNeill scored on both sides of the ball as Zama pounded Robert D. Edgren 50-0 in a rain-drenched contest that was called off with 10 minutes, 35 seconds remaining by coaches' agreement.
"The first half wasn't as clean as we had hoped it would be" coming off the bye, Zama coach Scott Bolin said. The Trojans were supposed to play at Matthew C. Perry a week ago, but the game was canceled due to Typhoon Hagibis and won't be rescheduled.
But in the third quarter, "we reorganized and did what we needed to do," Bolin said. "Bye weeks are rough, but the kids responded."
Zama gained only 261 yards but was given several short fields due to one fumble recovery and three interceptions, one of which was returned 50 yards for a score by McNeill.
The Trojans defense also recorded three sacks, two by Michael Steger, and held the Eagles to minus-18 yards and just one first down on offense.
"It is what it is," Eagles coach Jeremy Sanders said. "Our kids gave it a valiant effort. Sometimes, you get the breaks. Unfortunately, today, we didn't get the breaks."
Matelski, Platt and McNeill were among those who saw to that. Matelski was 10-for-22 for 187 yards, including touchdowns of 46, 13, and 16 yards to Platt, 26 to McNeill and 33 to Richard Sevilleja.
Platt had four catches for 89 yards, one rush for 10 and two returns for 57. McNeill only had three touches for 92 total yards and also had one sack. Brenden Jackson rushed three times for a team-high 41 yards, including a 25-yard touchdown.
Joshua Hartley was the lone bright spot for the Eagles, with 107 all-purpose yards on 12 touches.
Now comes a crucial test for the Trojans (4-0) – they host Perry next Friday at 7 p.m., with host rights to the Far East Division II title game perhaps on the line.
"Next week is it," Bolin said. "We know Perry has a quality squad. A good week of preparation in practice and we'll see what we have come Friday."
Edgren (0-4) visits Yokota next Friday at 7 p.m. in what could be the Eagles' last game of the season; they may have a game at Daegu postponed by Hagibis to make up as well.
ornauer.dave@stripes.com Twitter: @daveornauer
---
---
---
---