Edgren can't stop Perry's ground game in rout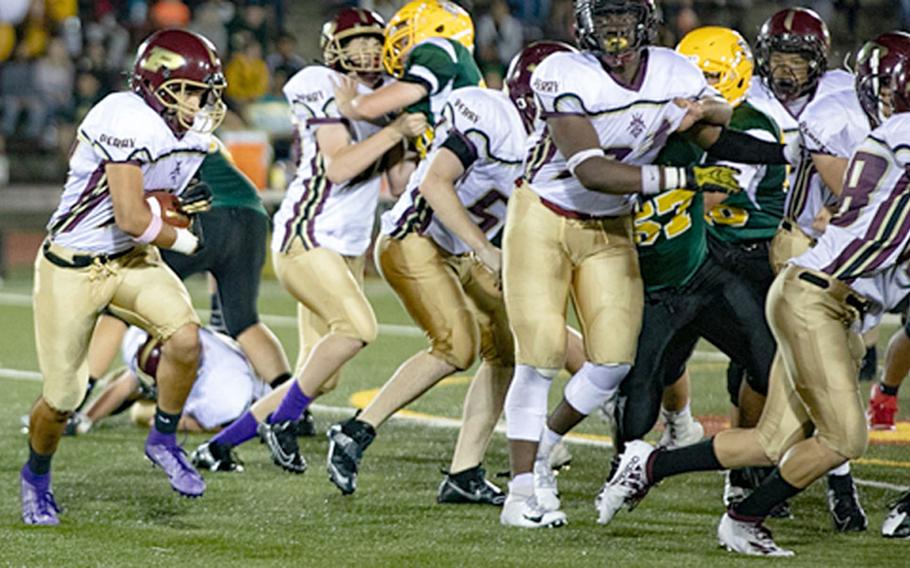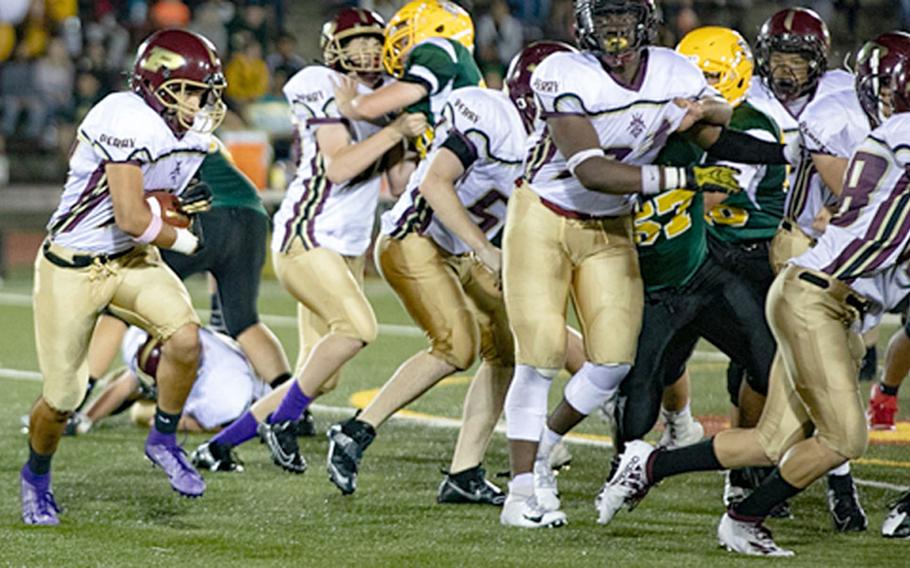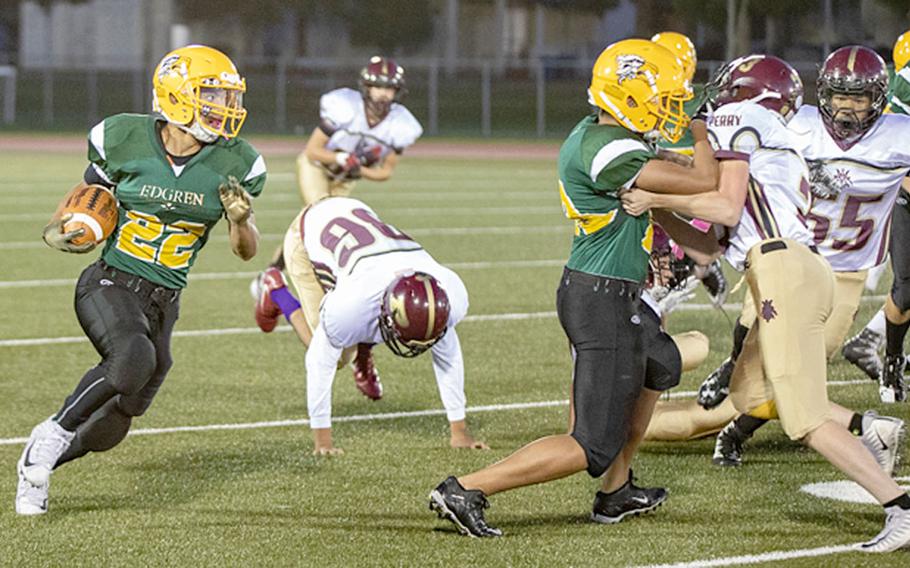 MISAWA AIR BASE, Japan – After a rare down season for Matthew C. Perry's football team a year ago, Marshall China and the Samurai on Friday looked like their old contending selves.
China, a burly senior running back, torched Robert D. Edgren's defense for three touchdown runs, the last one a 60-yarder with three minutes left, and the Samurai defense forced three takeaways as Perry opened the Division II season by routing the Eagles 33-0.
All five touchdowns scored by Perry came on the ground, which has been customary for Frank Macias-coached teams over the years since he helped revive the program six years ago: a potent double-wing attack in which nearly all the yards come via rushing.
"Our front line was fantastic tonight against a stingy defense," Macias said. Despite the one-sided outcome, Macias said he felt the Eagles were "tough."
"They have some size. They have some scrappers. Edgren's defense was tough and very physical all night. We feel fortunate to get the win on the road tonight," Macias said.
Perry's other two touchdowns came from senior halfback Matthew Torrecillas.
The Samurai went to three Far East D-II finals in a four-year span, winning in 2016 and losing the 2014 and 2017 finals. They went 1-4 last season, but in their first two games, including a Sept. 7 26-6 win in a friendly against Sotoku, a Japanese high school, they have outscored opponents 59-6.
"We just weren't prepared for them," Eagles coach Jeremy Sanders said. "It didn't go our way from beginning to end. I said at the start of the season, the football IQ needed to be there, and it wasn't there, and it just turned into a lot of mental mistakes."
Not only did the Eagles not score, but they also lost their new quarterback, freshman Dylan Tomas, who suffered a neck injury and was taken off the field on a stretcher in the third quarter. No word was immediately available about his condition.
"You hate to see that," Macias said of Tomas' injury.
The Samurai next travel to Yokota for a 5:30 p.m. Friday kickoff. Edgren next entertains defending Far East Division II champion Osan; kickoff is at 6 p.m. Saturday.