Prep roundup
Dragons win nail-biter with ASIJ for tourney crown
---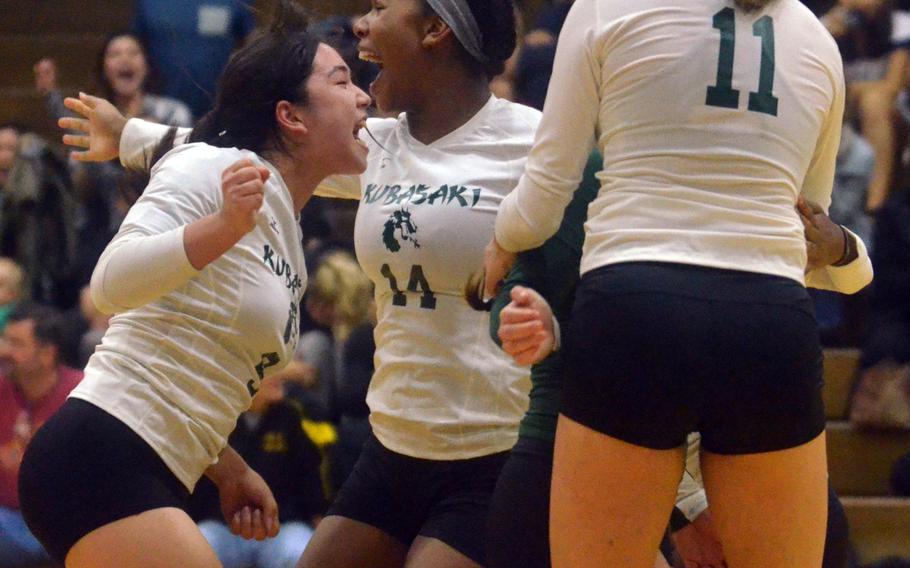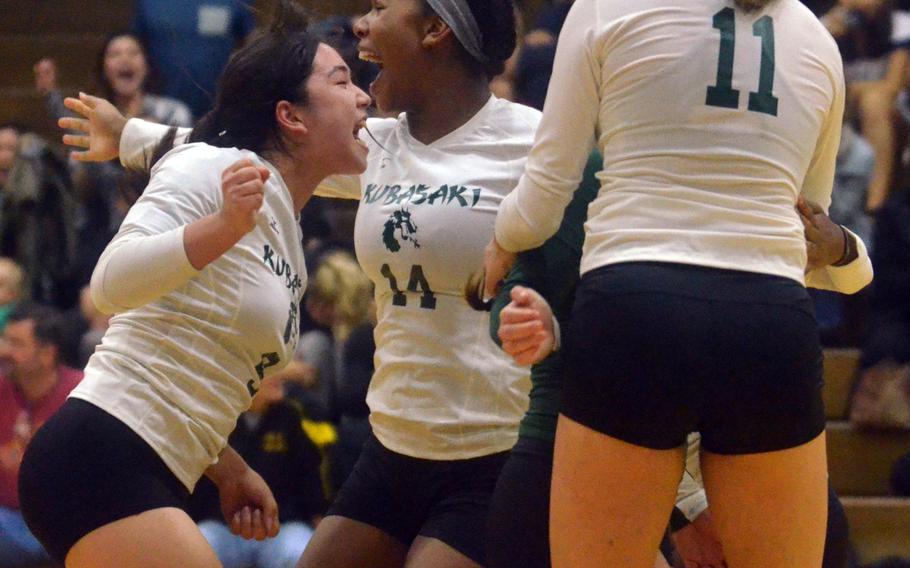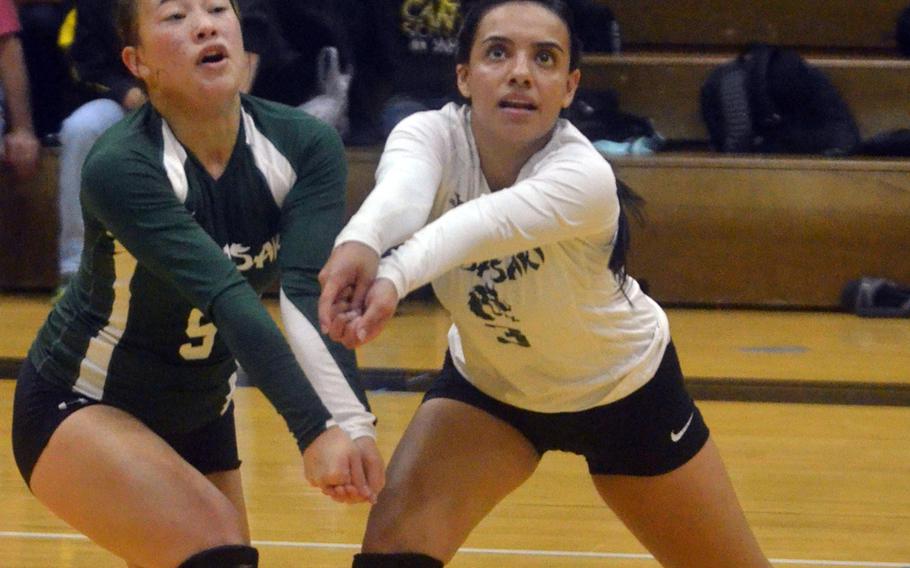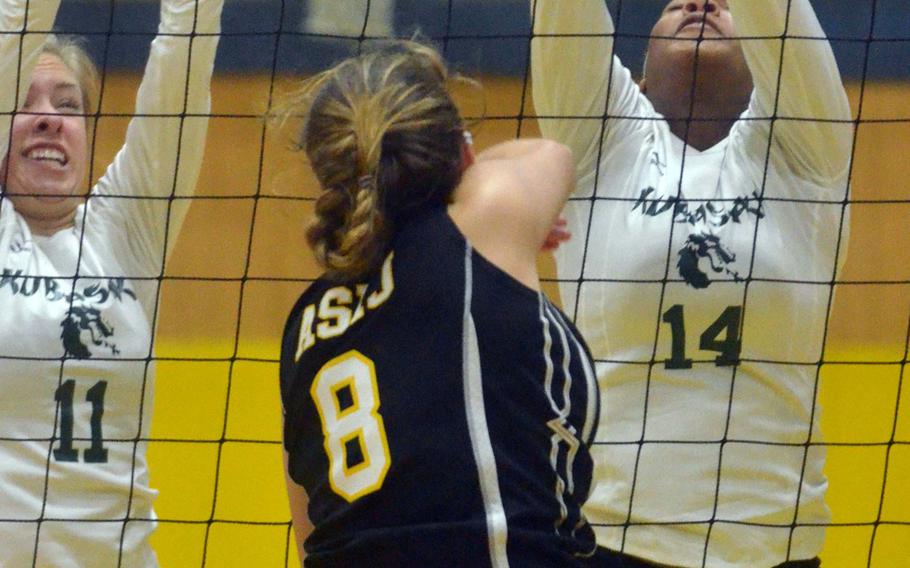 TOKYO – They'd squandered four match points against American School In Japan during an interdistrict matchup almost a year ago to the date. Miranda Fino said Kubasaki wasn't going to waste a similar chance Saturday.
Fino recorded five kills and senior teammate Josie Daffin added six kills and four block points as the Dragons outlasted the Mustangs 25-22, 25-23 in the finals of the first ASIJ Yujo Girls Volleyball Tournament.
"We fought so hard this season," said Fino, one of four players back from a team that a year ago, playing as Shisa Volleyball Club, lost in five sets to ASIJ, the fifth set score 18-16 after Fino and Shisa had led 14-11.
"We all have the hunger to win. Every point was ours, we were thinking. And we made it a reality," Fino said.
Meetings between the Dragons and Mustangs are becoming standard fare lately. Kubasaki beat ASIJ in four sets in the Far East Division I Tournament final last November at Yokota. On Friday, the second day of the three-day Yujo Tournament, ASIJ edged Kubasaki in three sets.
As in that match, both teams on Saturday "gave everything they had," ASIJ coach Gail Lanier said. "That was a nice match, a lovely match, well played on both sides."
Chloe Stevens added four kills and two blocks for the Dragons, who got 23 set assists from Courtney Kait and held off repeated attempts by the Mustangs to rally and keep the lead. Savannah Napierski had five kills and five block points and Sammie Hoskins 11 assists for the Mustangs.
Fino and several teammates called Saturday's match the sort of tune-up they need going into the Far East D-I Tournament this year being held at Seoul American.
"We're going to fight even harder," Fino said.
Galvin, Avalos capture titles; Kinnick sweeps team eventsMISAWA, Japan – One down, Two to go.
Seniors Daniel Galvin of Yokota and Arlene Avalos of Nile C. Kinnick took the first steps to Far East cross country championships on Saturday, capturing the individual titles in the DODDS Japan championships at Misawa's Citizens Park 3.12-mile course.
"It's always nice to win a league meet," Galvin said after lowering his personal best on the course from 18:01 to 17:49. "I was pretty happy with my time."
A week after becoming just the third runner to breach the 13-minute mark on the Tama Hills 2.1-mile course in Tokyo, Avalos led a 1-2-3 finish by Kinnick runners, taking first place in 21 minutes, 43.08 seconds. Teammates Tayen Cates-Beier and Erin Stonebarger followed. Jerry Lotz of Kinnick was second among boys.
Meanwhile, Kinnick swept the boys and girls team titles, placing five among the top 12 boys and five among the top 10 girls.
"Every week, we get a little closer," Kinnick coach Luke Voth said, to international-school powers such as American School In Japan, Seisen and St. Mary's that have long dominated the Japan courses. "I hope we can close that gap at Far East," Voth said.
---
---
---
---