Far East volleyball preview
Dragons nearing season-long goal of regaining title
by
Dave Ornauer
November 7, 2018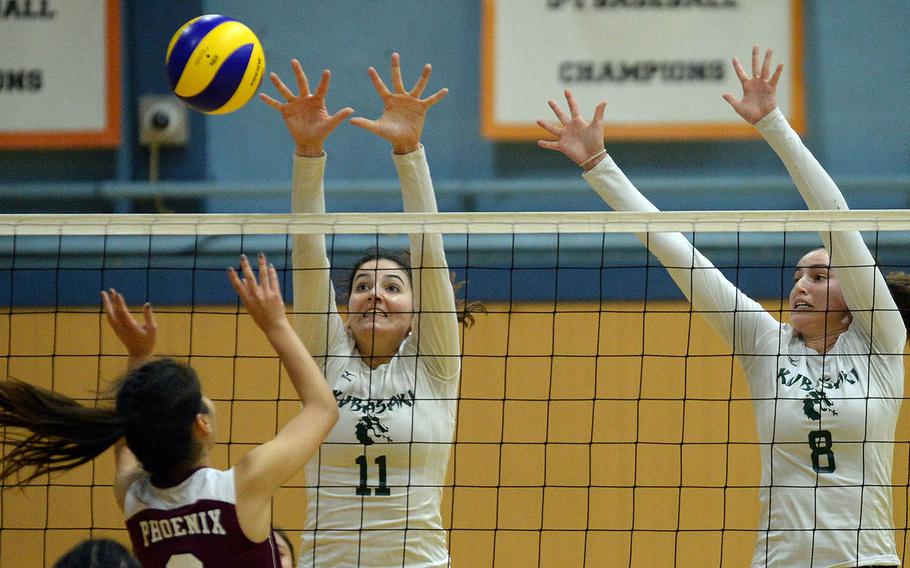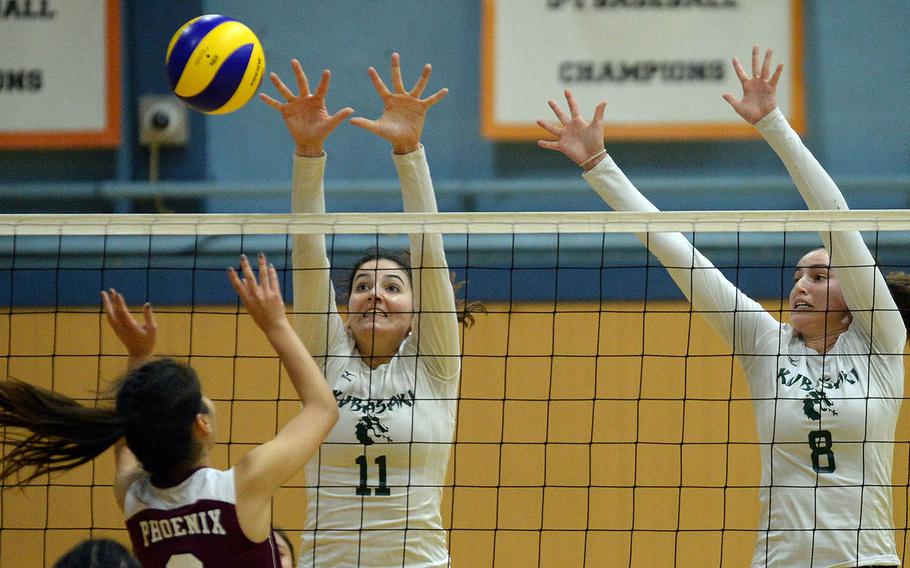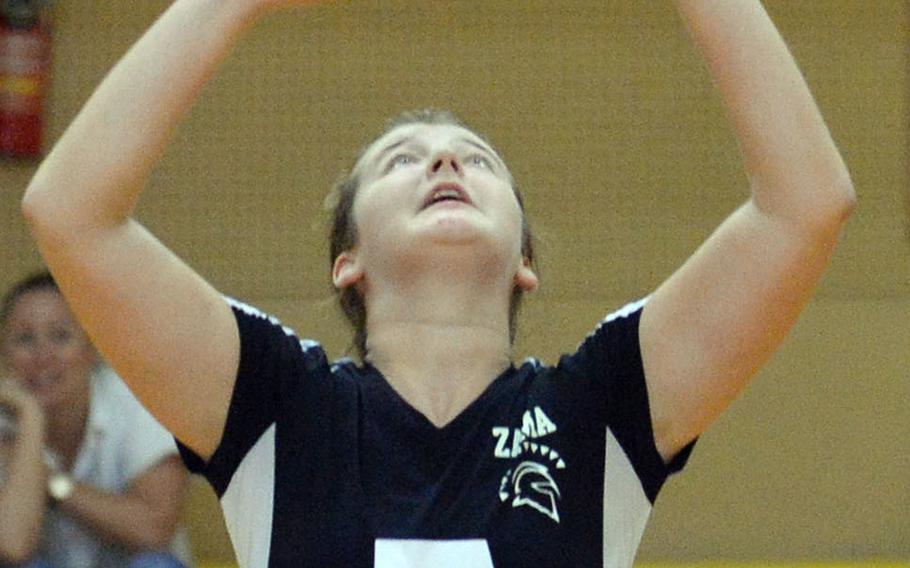 CAMP FOSTER, Okinawa – The Kubasaki Dragons have a lot going for them when they take to the courts for the Far East Division I girls volleyball tournament.
They're loaded with seniors and other veterans, plenty of ability and experience gained in a run of three straight titles and last year's third-place finish.
But the togetherness of the current group might be the most important key to this year's team.
"This might be the best chemistry we've had as a group," Dragons coach Mike Hogen said. He's in his 10th year with the program and built the Dragons into the powerhouse they are now.
They face off against five other teams, including defending champion Seisen, beginning Thursday in the 43rd edition of the D-I tournament, being played for the first time at Humphreys.
The Dragons have gone unbeaten this season, capturing the title in last month's American School In Japan YUJO Tournament in the process.
Dragons coaches and players say they've had their eye on one prize since last year's Far East third-place match.
"Did you win Far East or not?" is the question the Dragons would prefer to answer yes to, Hogen said. "Winning at ASIJ is fantastic, but they want to walk away with a banner that they can hang in the gym."
"It's the final goal for us," senior setter Mimi Larry said. "We've all thought about Far East all season. It's been our motivation, the end of the line for us."
The Division I tournament features round-robin play, followed by a single-elimination tournament with the final at 5 p.m. Saturday.
Division II Far East is also being played at Humphreys, with the championship slated for 3 p.m. Saturday, on the heels of one day of pool play and two days of single-elimination play. There will not be a combined D-I and D-II tournament as was the case with basketball last winter.
"Division II schools said they don't want to play against Division I," Far East athletics coordinator Tom McKinney said. While Kubasaki hopes to win its fourth D-I in five years, Zama, the DODEA-Japan regular-season and tournament champion for the first time, is looking to build on that pedigree.
The Trojans have four D-I Far East titles to their credit: 1979, 1981, 1988 and 1997. Zama moved to D-II starting in 2009 and would like to become the first DODEA school to win Far Easts at both the large- and small-school level.
"That would be cool," junior Kate Hultquist said. Having grown several inches since last season when she played defensive specialist, she now plays setter and outside hitter.
Zama struggled in the ASIJ-YUJO Tournament, losing matches after leading big in the final set. But a week later, in the DODEA-Japan tournament, the Trojans rallied twice in two days over tournament host and D-I Nile C. Kinnick to win that title.
"That really boosted our confidence," Hultquist said. "We've grown a lot as a team."
And while the D-I teams, except for Humphreys, have all seen each other play, the D-II teams are largely going in cold.
"We're thinking of ourselves and what we can do, and not worrying about other teams," Zama outside hitter Grace Bryant said.