Down in numbers, Mustangs to count on experienced returners
---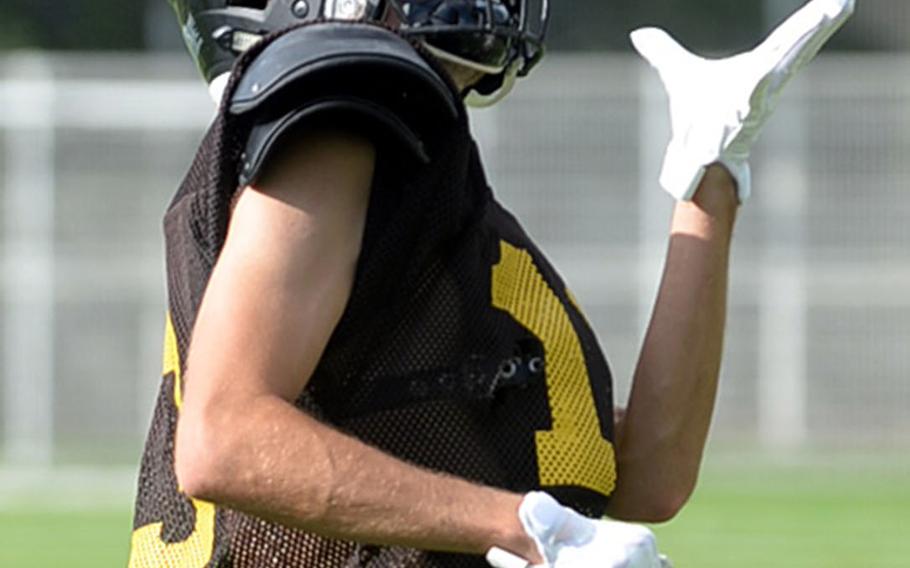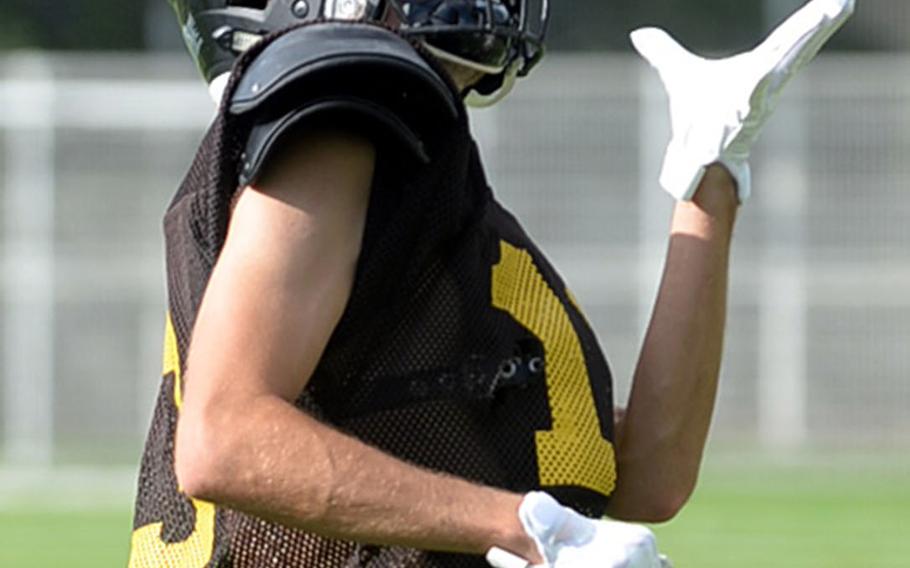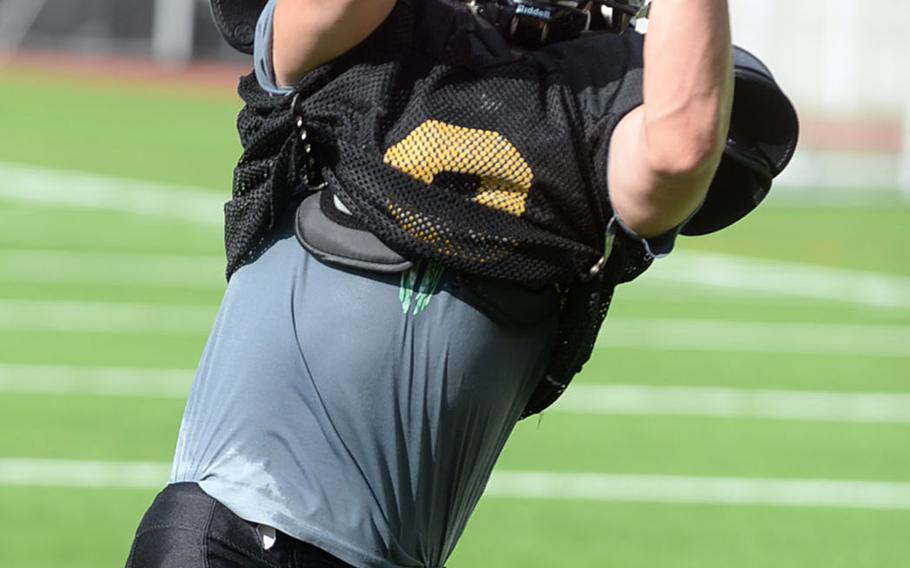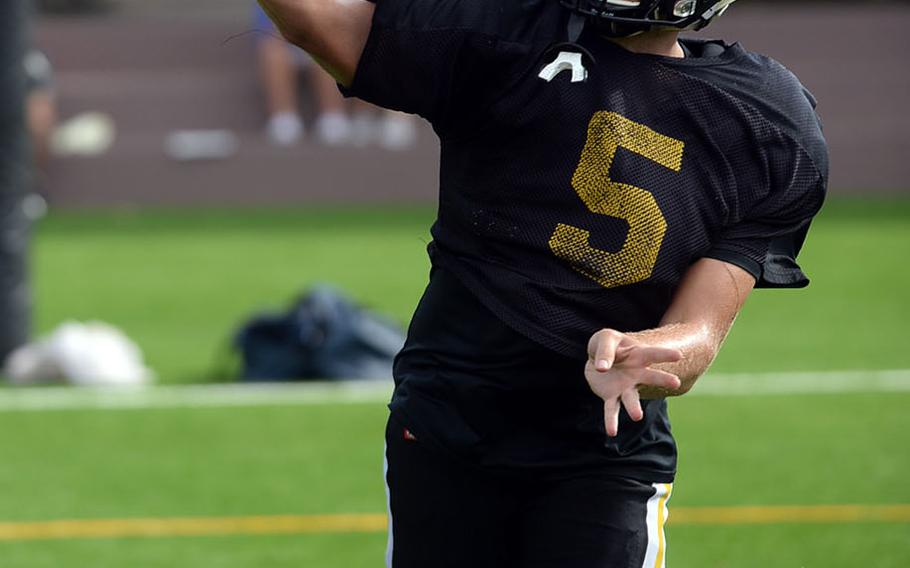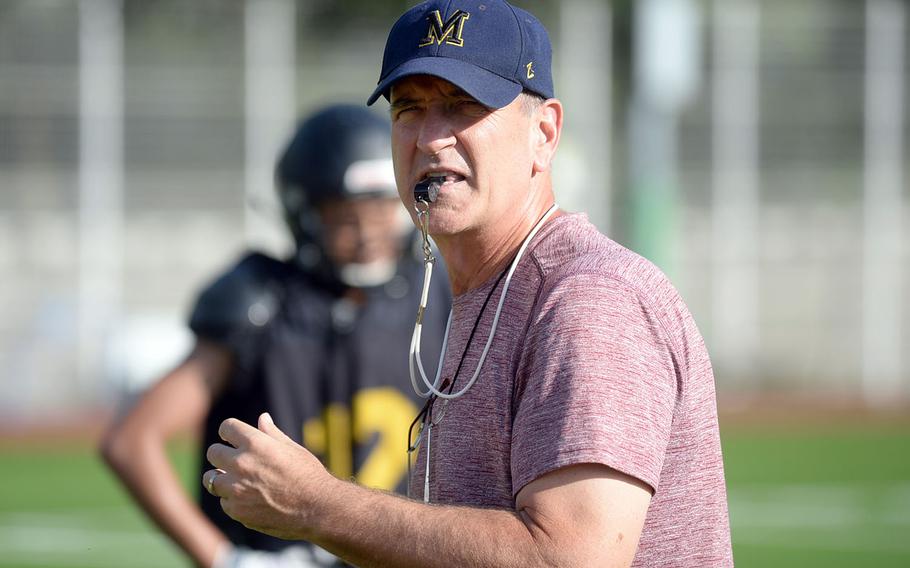 Twelfth in a series of looks at high school football camps around the Pacific.
TOKYO – A year ago, they had to replace their longtime coach John Seevers. Now, American School In Japan's football team must fill the shoes of departed quarterback Jack Ambrosino, responsible for more than 5,000 yards and 60 touchdowns the last two seasons that included the 2016 Far East Division I title.
That's the main challenge facing the Mustangs and second-year head coach Roy Tomlinson, after a 2017 season when they started slowly but closed with a rush, winning their last four games and outscoring those foes 184-23.
"They're big shoes to fill," said Oliver Rogers, a senior who served as Ambrosino's top receiver the last two seasons but will now line up in the shotgun and under center for the Mustangs' hybrid Wing-T/spread offense.
"I feel comfortable stepping into them. I worked closely with him and I was his No. 1 target on offense. I'm just switching roles."
Still, it's not about replacing Ambrosino's stats and scoring, but his leadership and role as a coach on the field, Tomlinson said.
"You can't replace a player like him," Tomlinson said. "You reload. We have some great kids who will play in a bunch of spots that will replace Jack. We won't be the same team. This is the 2018 team. Nothing is permanent."
But Tomlinson says he's high on Rogers, whom he tried at quarterback once last season, in ASIJ's 32-12 loss last Sept. 8 at Nile C. Kinnick. Rogers went 21-for-41 for 197 yards and two touchdowns, and the Mustangs came up empty on four trips into the red zone.
"He's a selfless leader, excellent in his plays; he's one of the toughest, best players I've ever coached" in his years at ASIJ since 2005 when he took over as offensive coordinator and the years prior to that in Singapore, Tomlinson said of Rogers.
Rogers will be joined on offense by returning skill-position players Rhys Gallagher, Dean Hahne and Andrew Howe, all seniors and all capable of running the ball and playing receiver.
The line isn't as big as the one that created the openings for the 2016 Mustangs. The roster features just 37 players, the fewest the Mustangs have had out in nearly 30 years, and ASIJ has opted not to field a junior varsity team for the first time since 1989.
"I'd like for us to have 50 players so we can have a JV," Tomlinson said. He's aware, he says, that the teams that played for the D-I title last year, Kinnick and defending champion Kadena, have big and quick linemen and the Mustangs face an uphill battle to catch them.
"It's easy to coach great kids," Tomlinson said. "I love coaching in this league. Trying to out-scheme other teams is hard and every game and every team is a challenge. To come up with a game plan is challenging and fun."
The key is to "play mistake-free football, don't turn the ball over," Tomlinson said. "And if you have the right 22 players, that's all you need."
---
---
---
---