DODEA players gain ground, but international foes win again
by
Dave Ornauer
November 9, 2019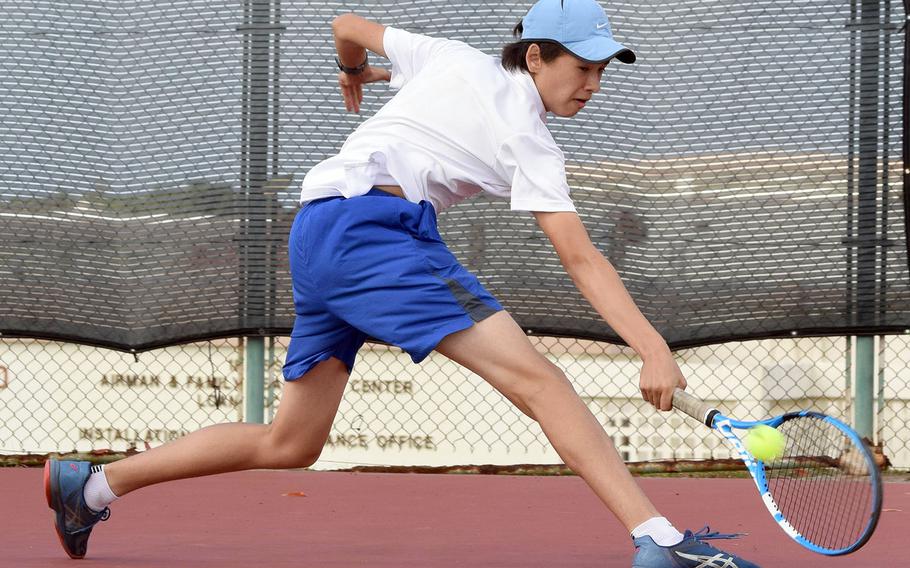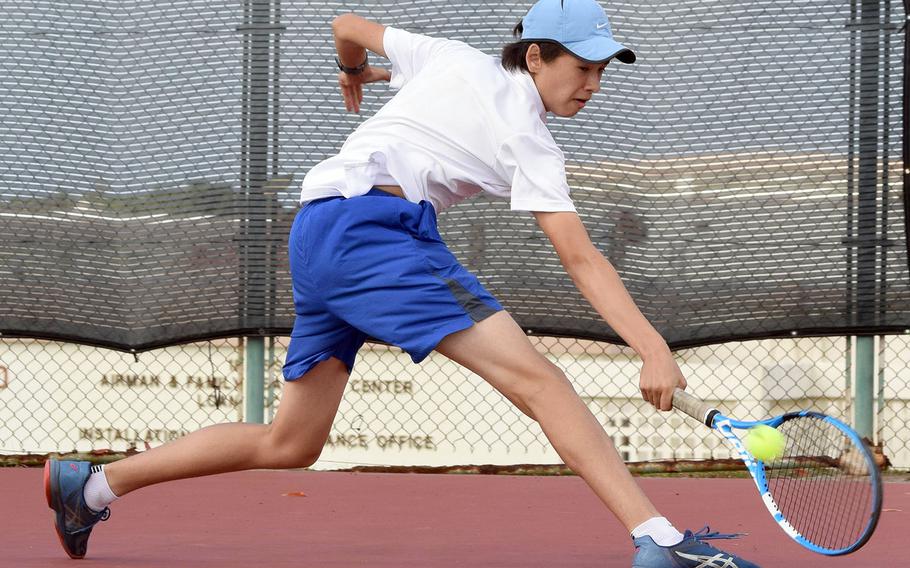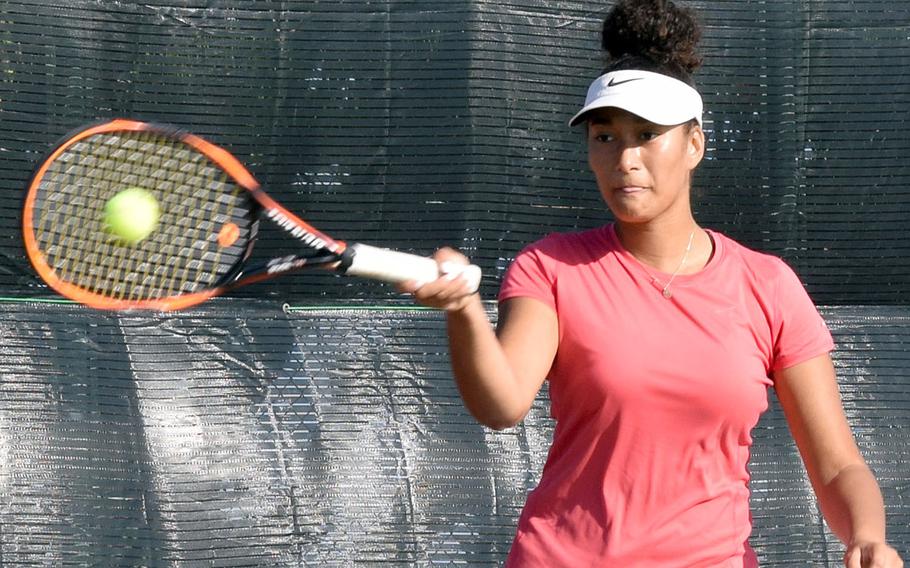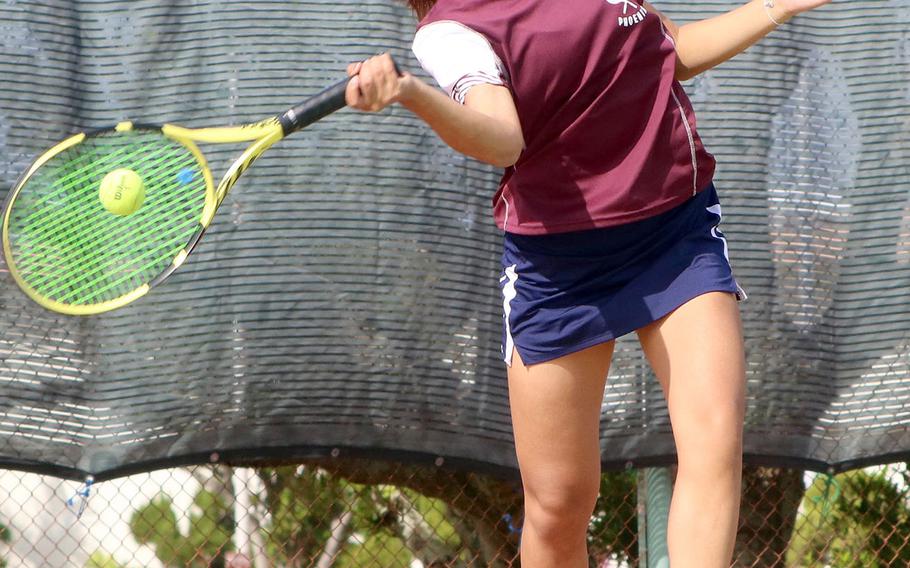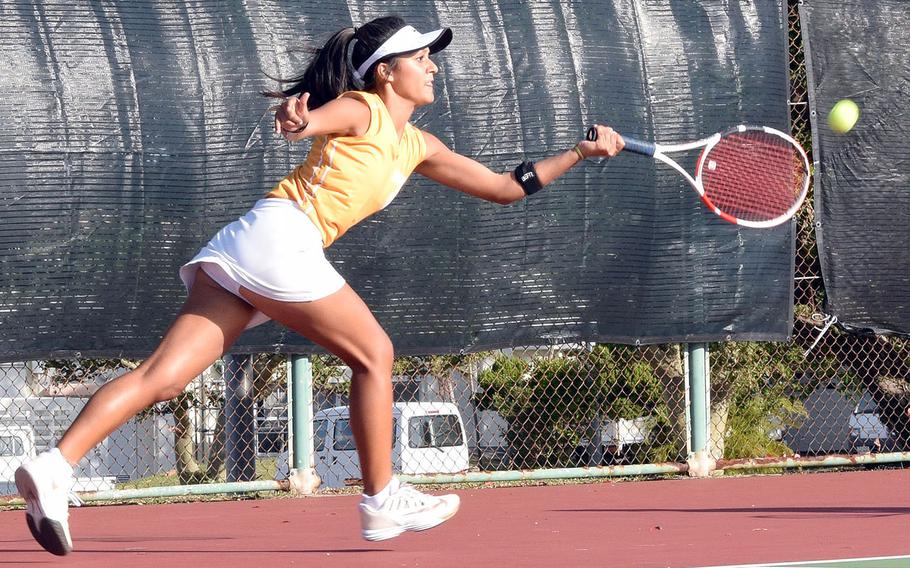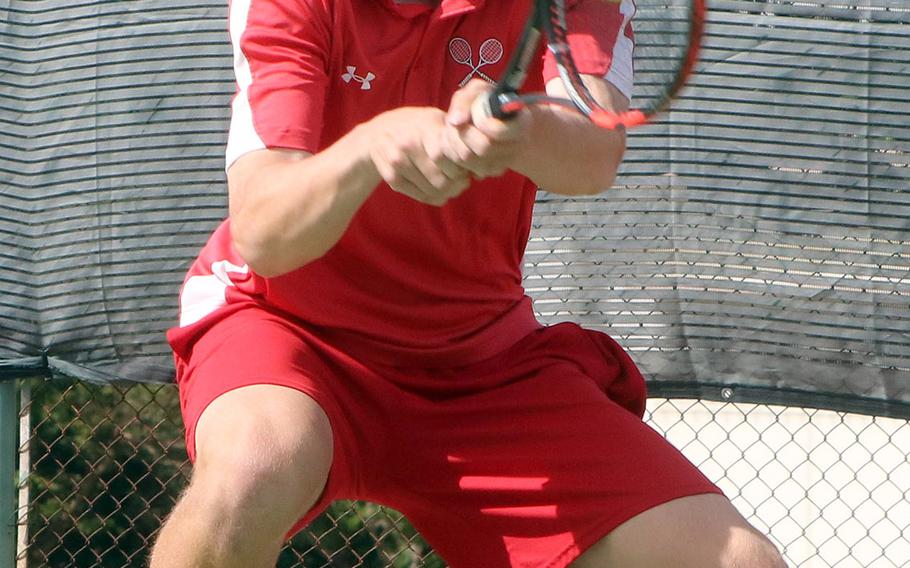 KADENA AIR BASE, Okinawa – Daniel Posthumus of Nile C. Kinnick came up short in his bid to become the first DODEA-Pacific boys singles champion in a Far East tennis tournament in 11 years, losing 7-5, 6-4 to Matei Bistriteanu of St. Mary's on Saturday.
The Red Devils senior is the first to DODEA player to finish as a runner-up since 2010, when Arlo Taylor of Kadena lost in the finals.
"It felt really good" to finish that high, Posthumus said. "The match was good and competitive, a couple of points here or there, it could have gone either way. And to compete at that level, I never thought I could do that."
The first set see-sawed in the early games until the 10th game of the first set, when Bistriteanu rallied to win the last three games.
Posthumus said his first serve started giving out on him and he failed to convert key points with his forehand.
"I started to give away too many free points," Posthumus said.
Meanwhile, sophomore Ally Johnson of Kadena became the highest-finishing DODEA-Pacific girls singles player, taking third place after an 8-3 win over Humphreys' Melissa Pritchett in a battle of district champions.
Johnson is the two-time Okinawa district singles and doubles champion, while Pritchett took first place in the Korea Red Division tournament and regular season.
"I'm speechless," Johnson said.
Johnson fell to the third-place match after losing in Friday's semifinal, 6-4, 6-4 to Debanghi Mohanta of Seisen.
After Saturday's third-place match, Johnson gushed about international school players' abilities, honing their skills by playing year-round and bonding as a team throughout the course of the season.
"The private school players, they are so unbelievable, they are so talented," Johnson said.
So much so that St. Mary's and Seisen captured first place in all events except the boys doubles, won by Ian Choi and David Lee of Yongsan.
Mohanta's teammate Sarah Omachi repeated as girls singles champion, then the two teamed to repeat as girls doubles champions, and Yuta Hatanaka of St. Mary's and Lauren Woody of Seisen collaborated on the mixed doubles crown.
Of having to play against each other after winning the girls doubles, Omachi said: "It was scary. We practice a lot together and we know about each other's strengths and weaknesses. But when it's over, we're still teammates, we're still friends."
ornauer.dave@stripes.com Twitter: @daveornauer